Many organizations have noted that nothing grows their profits better than delivering their clients great customer service.
This includes, but is not limited to, fast, accurate, and efficient responses and resolutions for client issues. Customer satisfaction is everything!
Over time, manual customer service has become inefficient, error-bound, and unproductive.
To solve these downsides, most companies are now migrating to modern IT help desk for customer service management.
IT help desk is like a newly discovered gem in the customer service world. So, what is it about cloud-based IT help desk that makes it highly demanded?
What does it have to offer that manual customer service management doesn't? Well, in this article, you will get a detailed explanation of what an IT help desk is and what its functionalities are.
In addition, you will learn about IT help desk service, the features, benefits they provide, and best practices for using them.
What is IT help desk ?
"What is IT help desk?" you may be wondering. An IT help desk is simply a customer service tool that has an automated ticket system.
It converts support requests to tickets and routes them to the right support agent for a fast and accurate resolution or response.
It enables customer service agents to perform their tasks with ease and be more precise.
Types of IT support desk
Ticketing software can operate in different ways. The following are the three common types of IT help desk service software:
Cloud-based (SaaS)
This is a software as a service type of ticketing software that strictly operates over the internet.
It has an easy setup process with instant login. This type of help desk manages all the processes in a central repository.
It can integrate with other systems or apps.
On-premises (self-hosted)
This type of ticketing software includes secure storage of data through a private web server that exists within the company.
The support ticket system is managed and maintained on site.
Open source
In this type of help desk, the company can modify the source code of the software to suit their business needs.
Common features of IT help desk support software
An IT help desk support software performs various customer service functions aimed at the common goal of customer satisfaction.
For the software to serve its purpose fully, it needs to have the following features: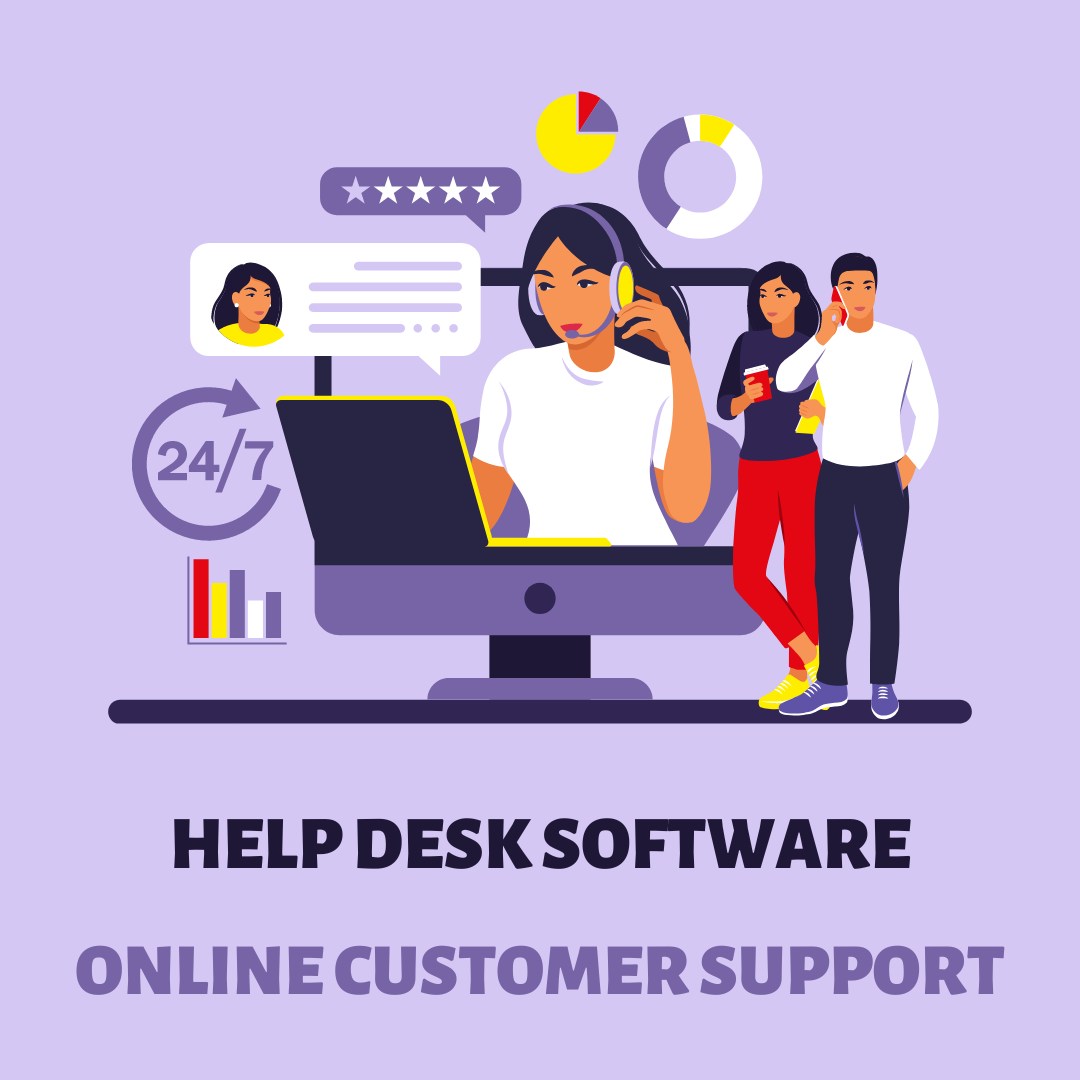 Ticketing system
Every help desk has a ticketing process feature. This involves operations such as:
Ticket conversion
Ticket routing
Ticket assignment
Ticket escalation
Ticket tagging
Ticket closure
When clients have complaints or queries, they contact the support team for solutions. Their customer service requests auto-convert to tickets and routed to the right agent for fast and efficient resolution.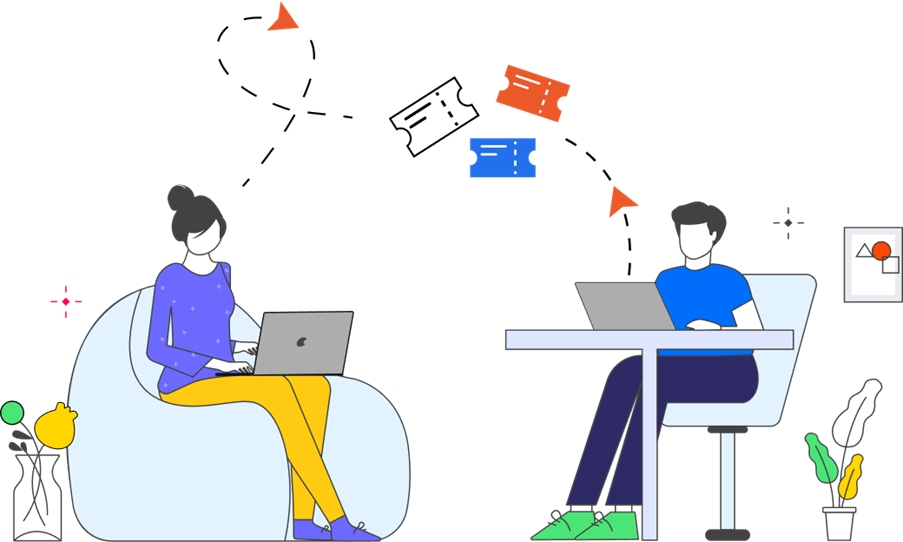 The help desk ticketing system stores conversations in tickets for support agents to reference in future issues so that clients don't have to provide the same details every time.
This feature also allows agents to look back on similar issues to reach a resolution more quickly. Thus, the act of solving issues builds up a valuable resource for agents.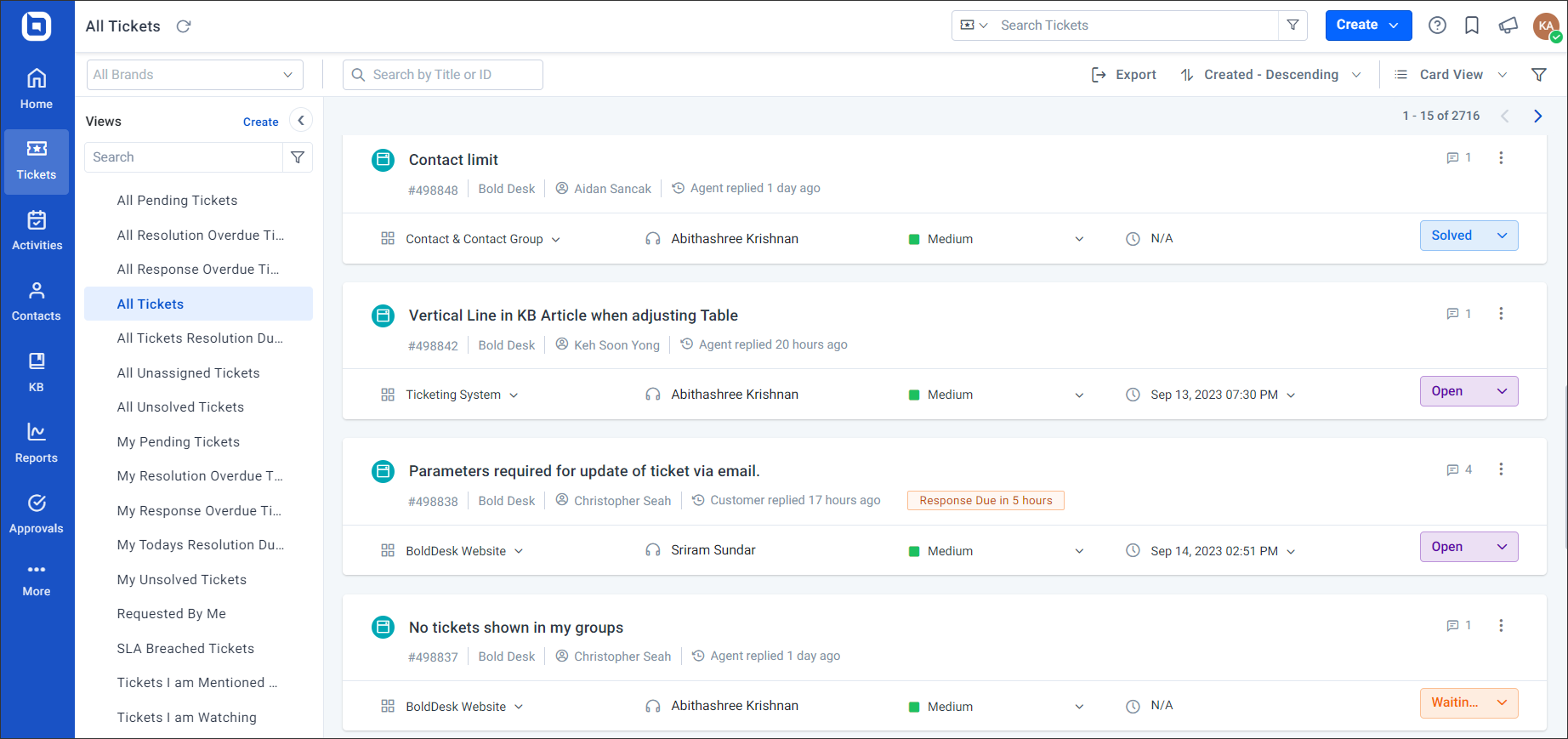 Clients enjoy quicker responses that satisfy their needs, and it encourages their loyalty and retention as a customer.
Read this article to learn more about the features of a ticketing system.
Workflow automation
Manual, repetitive customer service operations tend to be slow, prone to errors, and tiresome too.
The solution to this problem is to leverage automation in your help desk.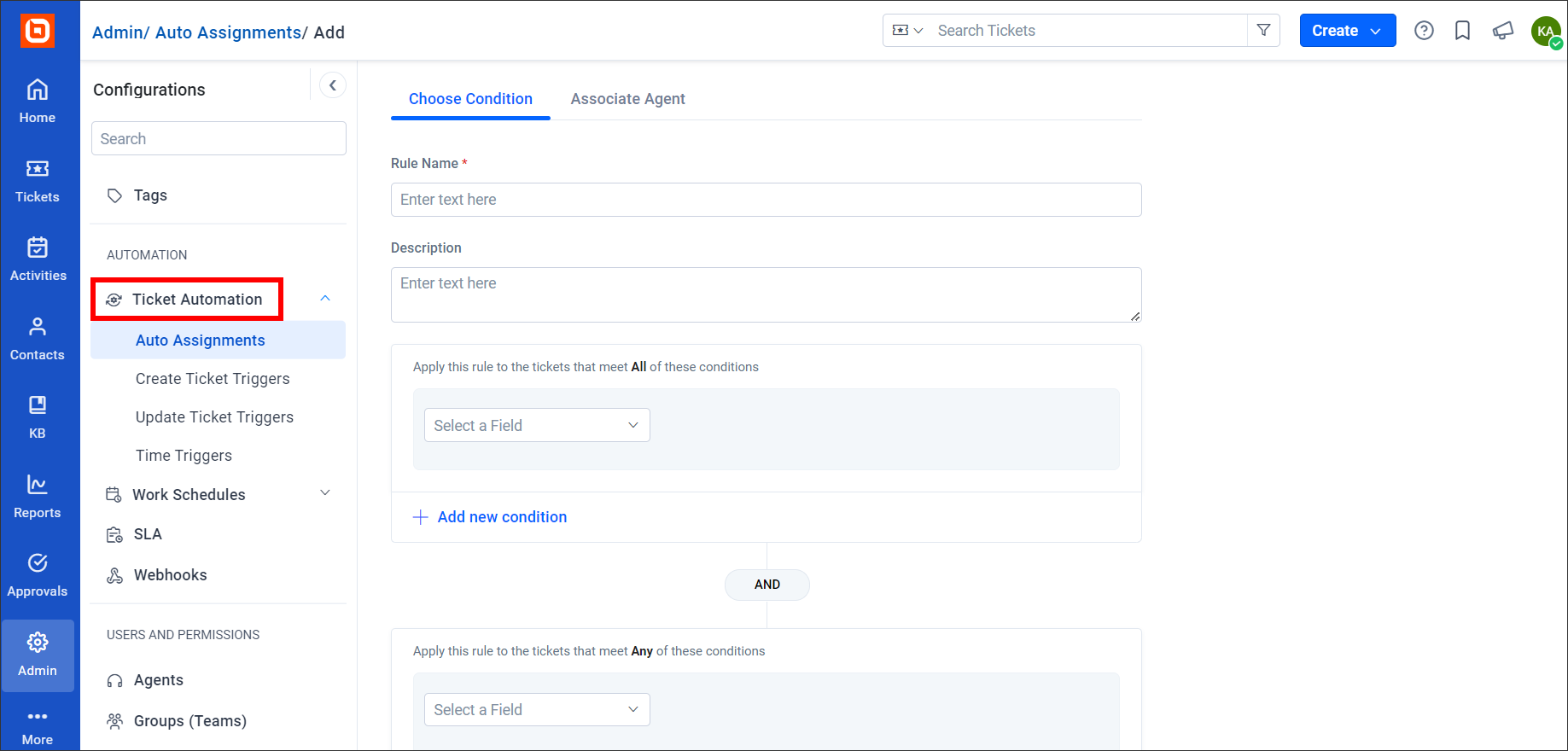 With automated features, these manual and recurring processes get automatic resolutions.
Some popular automation that are vital to an IT help desk support software include:
These automations help agents be more productive. They ensure customer issues receive fast responses while eliminating most, if not all, errors along the way. Agents are able to focus on the problems that need urgent attention, free of overhead distractions.
Read more about help desk automation features.
Self-service knowledge base
An effective knowledge base tool has become a key feature included in many IT help desk support solutions for self-service purposes.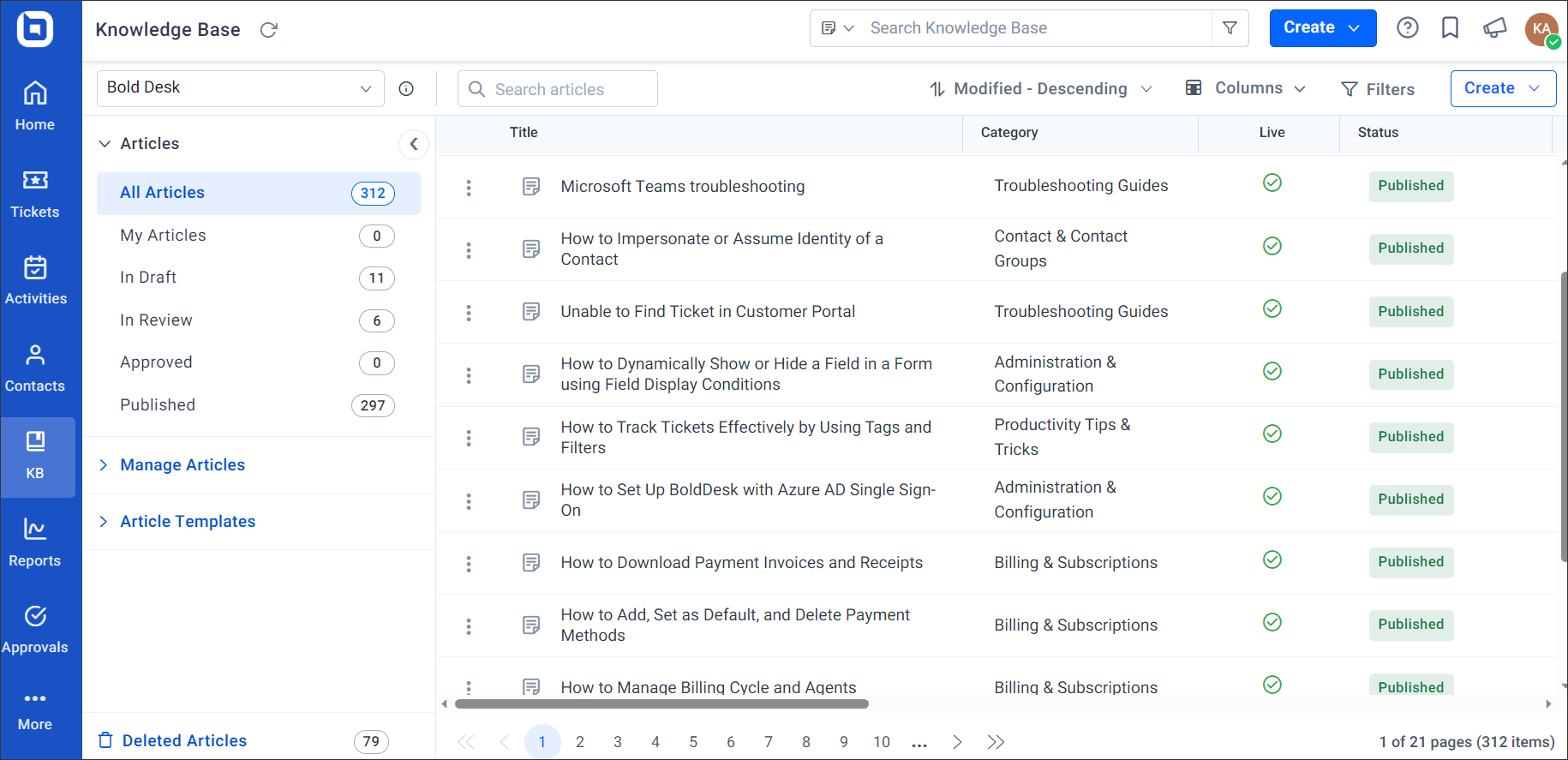 A knowledge base is a central repository of all the relevant information about the brand and the company in general, from the most basic to very complex details. Some of this information includes:
Frequently asked question articles.
Manuals.
How-to videos and articles.
With a self-service tool, clients can resolve issues freely on their own. As a result, their experience with the company or product is improved.
In addition, their satisfaction levels rise because they feel that the company values their time and intelligence, trusting them to figure out things on their own if they wish.
Answers aren't kept locked away behind a support system. Customers can seek answers using the methods they prefer.
SLA management
The best IT support desk includes service-level agreement (SLA) management features that help support teams keep up with the SLA terms their clients expect.
These features apply automation rules to tickets, where certain conditions must be met in order for specific actions to execute.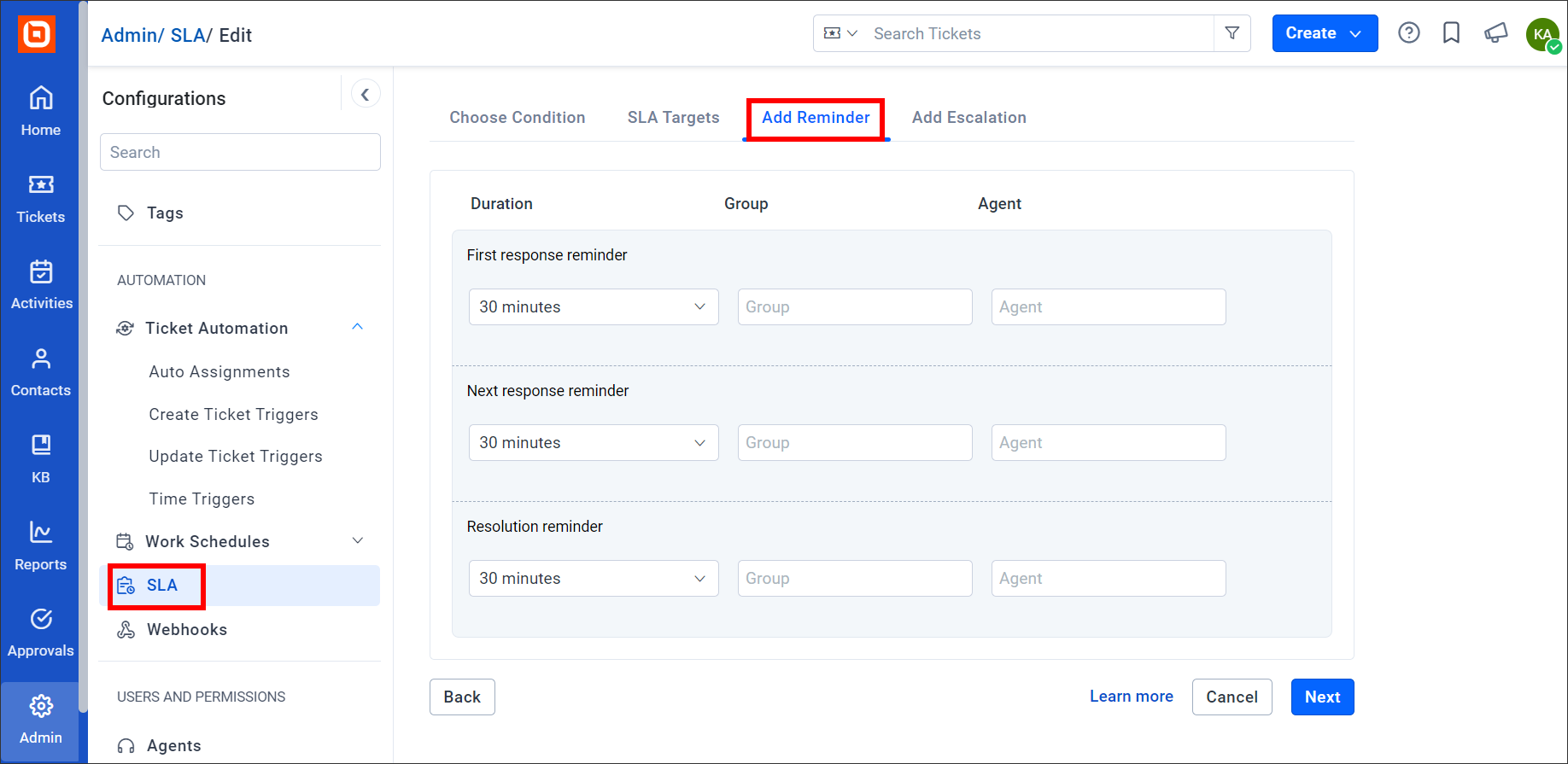 For instance, time and event triggers run after a set period of time or a certain event, respectively, which prompt SLA alerts, reminders, and notifications to be sent to clients, agents, or support leads.
These work together to ensure agents resolve all issues within the target time outlined in the SLA, based on their priority.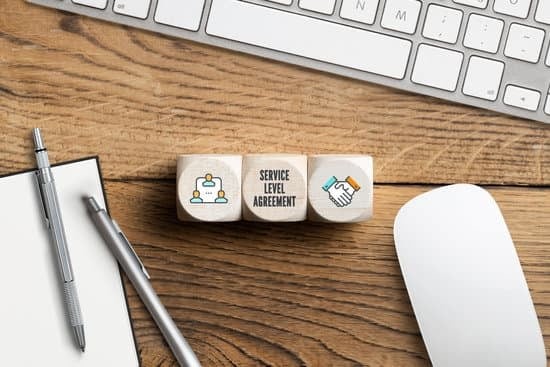 SLAs help agents maintain a high level of service. Agents perform tasks on time, within the stipulated conditions and set target times of the SLA. Delivering on the terms of the SLA boosts customer experience and customer satisfaction levels.
Ticket escalation
Sometimes issues are complex, taking longer to solve beyond the resolution times specified in the SLA. In such scenarios, the support manager may need to intervene.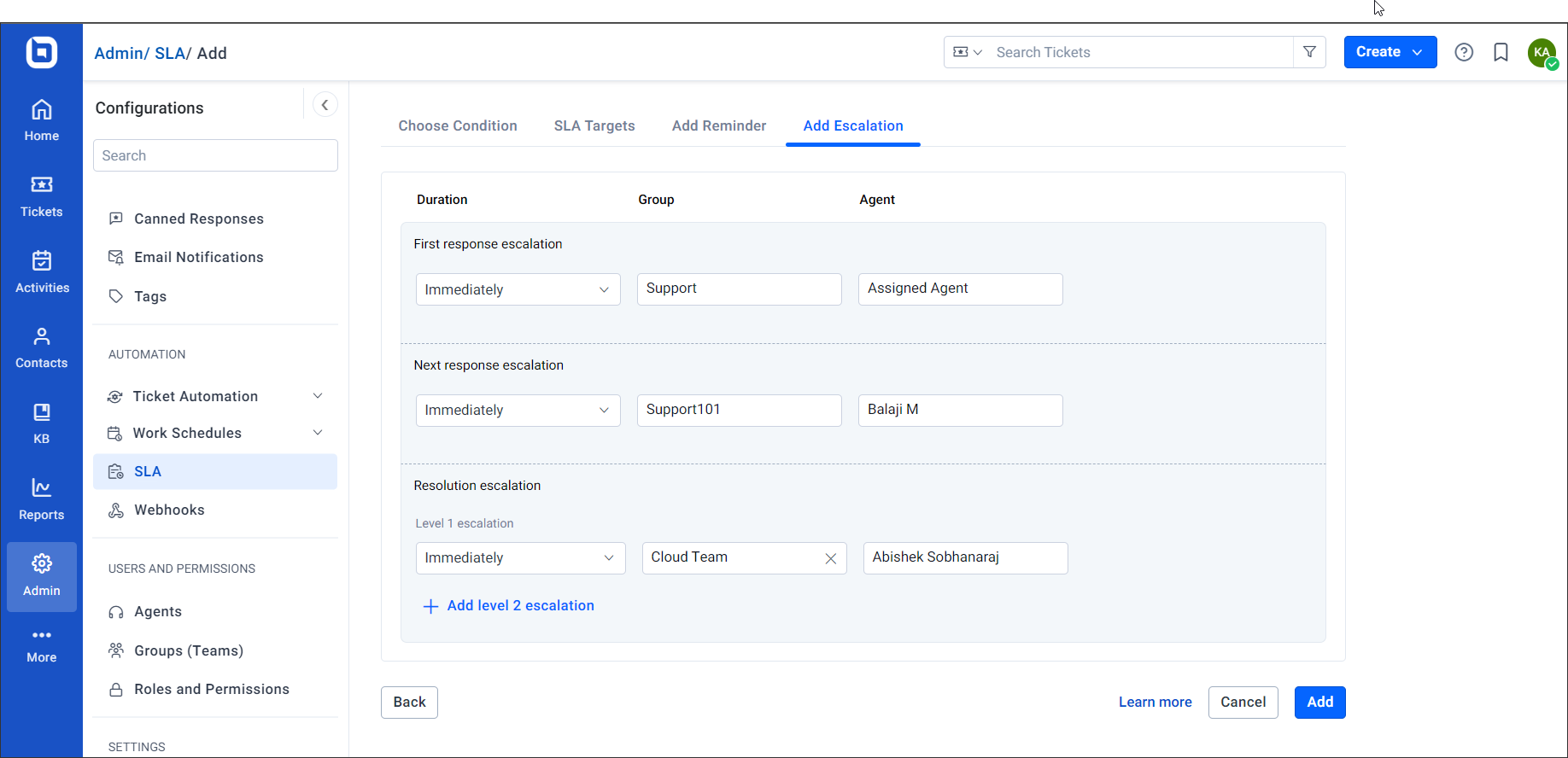 To ensure a time-consuming issue isn't overlooked by the customer service management, an IT support desk can automatically send an alert to the team lead when a ticket is close to passing its due date.
The lead can then either ask the agent in charge of the issue to resolve it fast or route it to another support agent with more expertise to deal with the issue. This ensures issues are resolved on time and error-free, and clients are satisfied.
Integration with third-party tools
Most companies use multiple third-party apps and systems that help them in their daily operations in various sectors of the business.
A business can integrate their IT support desk with these third-party tools to ensure a seamless workflow and better management of their various systems.

Examples of such third-party tools include,
Jira
Microsoft Teams
Microsoft Outlook
These tools largely help increase agent productivity but can become limiting if their data is restricted to the tools themselves.
Integration with other software, including IT support desk, removes boundaries to getting things done.
Read about the BoldDesk integration feature to learn more.
Ticket reporting and analysis
An IT support desk commonly has built-in reports and analytics features in their customer service portal.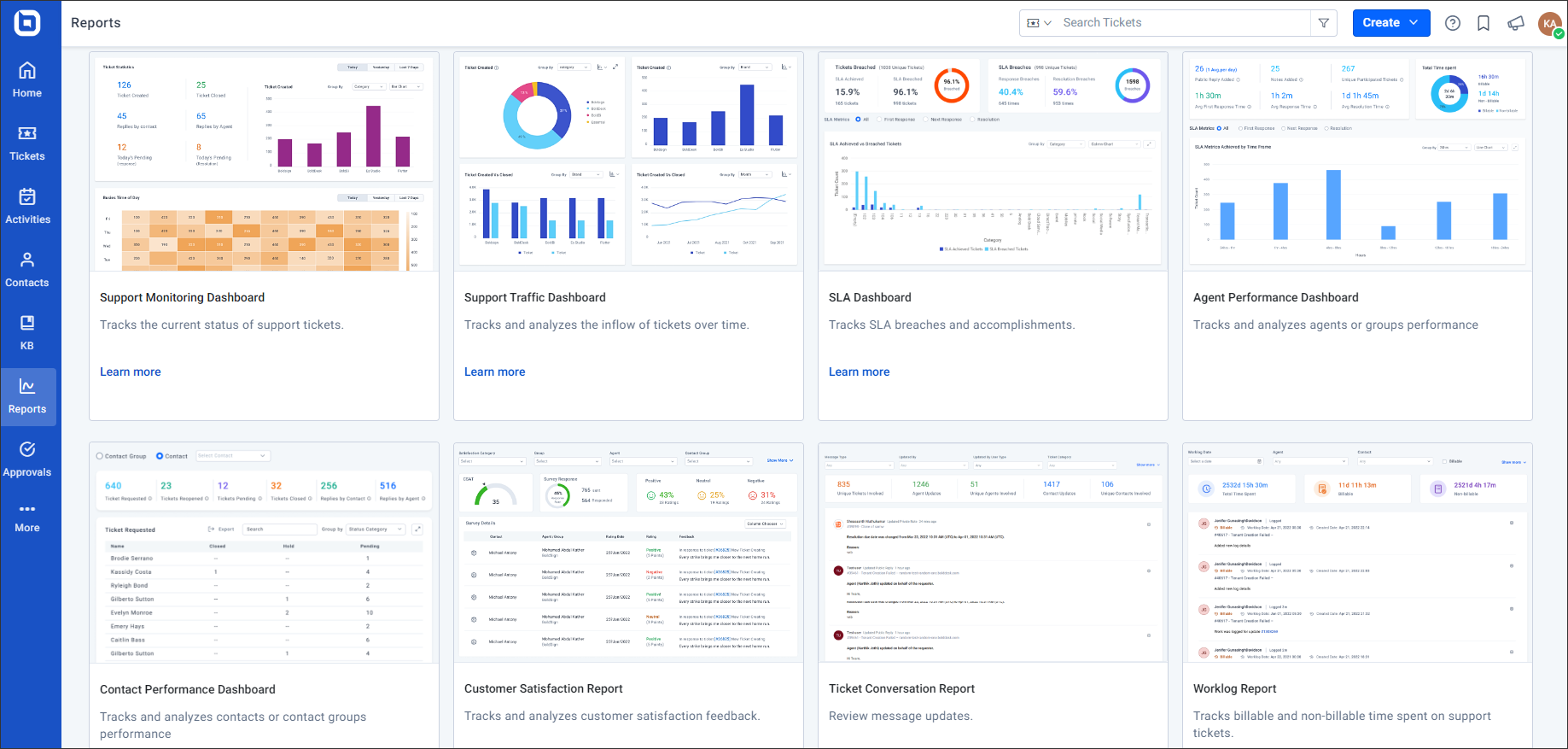 These provide statistical data on different support-related metrics to support leads, who can derive real-time insights on how the agents, the brands, or the company perform.Examples of reported metrics include:
SLA breaches and achievements.
Response and resolution rates.
Ticket status, ticket inflow, tickets pending or overdue.
Agent performance.
Customer satisfaction rates.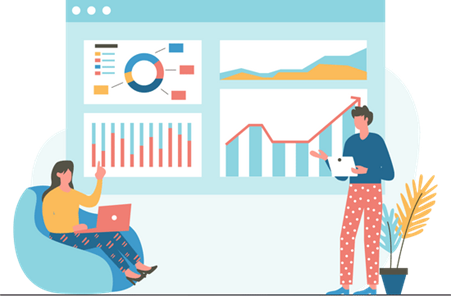 These data help the company identify what their customers prefer, areas to improve, and agents who need more training in order to improve customer service.
Read more here:  BoldDesk Reporting feature
Multiple channels of communication
Every end user or customer needs to have fast and easy contact with the customer service team to ask for assistance at any time.
Different clients prefer different channels of communication. Therefore, it is vital for your IT help desk support service to provide several channels of communication.
This ensures all support queries and ticket requests get to the customer service management team and are worked on fast, within the set due time.
End users can converse with agents through emails, social media, and many other channels. With the right IT help desk, complaints or support queries clients raise through these mediums will be converted to tickets so that agents can resolve them.
How an IT help desk works
In any business, clients expect instant responses to their issues. This forces most businesses to adopt an IT help desk to make customer service seamless.
So, how does an IT help desk actually work? Here is a summary of the entire process:
When a client encounters an issue or has an inquiry, they contact the customer service team via a communication channel, say email. The minute they send an email to support, the process begins. This email is automatically converted to a ticket in an IT help desk service software.
This triggers an automated notification that is sent to the support team about the new ticket. Clients also receive a notification to confirm that their email has been successfully created as a ticket and is being worked on.
Immediately, the ticket is routed to the right support agent who specializes in the area of concern. The support agent will try to resolve the issue or respond to the inquiry of the client. Any progress made on the ticket will be updated in it and the client will receive notifications about it. Once the issue is fixed, the agent updates the status of the ticket as "Closed."
Additional information
If the issue is resolved but the agent fails to close the ticket, the IT help desk will automatically close the ticket.
When tickets concern the same issue from different customers, the solution is converted to a knowledge base article for future reference. This helps clients and other support agents easily resolve similar issues.
Different IT help desk

communication

channels
Clients need to have fast, reliable ways to reach out to the customer service team of a company for help whenever any issues arise.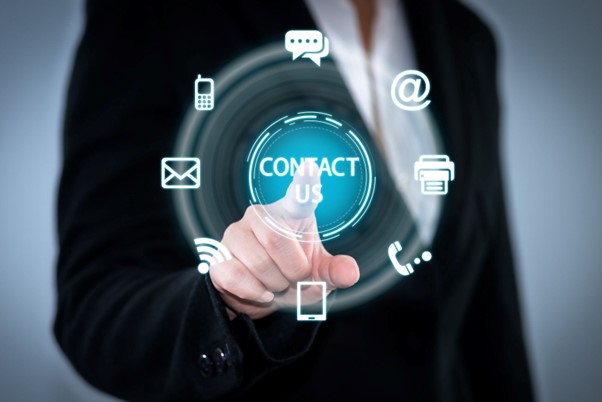 It is vital for your ticketing software to support several channels.
These channels can include:
Email-based support
Using email as a medium for clients and support agents to communicate is one of the best options. It is the most common channel since it is nearly universal. With emails, communication is asynchronous.
Clients don't waste time in queues or on hold. Any client support requests or inquiries sent via email are automatically converted to tickets in an instant for fast resolution by the support team.
It is a convenient method because clients can check their email on their own time and answer at their own pace. It is ideal for clients who work under tight schedules or organizations that have many clients.
Social media communication
In the past, businesses would use social media as a tool to advertise their brands. Now, most companies have embraced social media as a platform for customer service. Examples of these sites include Facebook Messenger, X, LinkedIn, and YouTube.
Microsoft reports that 33% of respondents aged 18-34 have contacted a company's customer service team via social media.
Clients often reach out through an official social media page of the company, sometimes in a public-facing manner so that outside attention is brought to their issue. The company will then try to resolve their issue on a personal level.
Social media has made it easy for clients to get answers without having to visit the company website for solutions.
In addition, companies usually include contact details as links on their social media posts for reaching their customer service team. This ensures no client is left unattended.
An intuitive knowledge base
Having an online knowledge base is a great way to enhance the channels that are already in place. It complements direct communication with helpful and relevant information for clients.
This helps them resolve issues self-sufficiently or get answers to their queries in an instant, providing 24/7 customer support without involving the support team.
Benefits of IT help desk support
According to Salesforce, 88% of clients believe that the experience provided by a company is as crucial as its products or services.
The following are the main benefits of using IT help desk for customer service purposes:
Customer satisfaction
A ticketing system ensures fast responses to and resolutions of issues. As a result, clients feel like the company appreciates and values them.
It gives them great satisfaction to know their issues are in great hands and that agents will help them out fast.
Client retention
With great customer satisfaction comes client trust and loyalty. This means clients are more likely to remain with companies that give them great customer service.
If you have an IT help desk, your company's chances of keeping clients increases a great deal.
Increased agent productivity
Automating repetitive and manual support tasks with an IT help desk empowers support agents to be more productive.
Workflow automation allows agents to have more time to work on urgent and hard tasks that require their attention.
Fast, efficient resolution of issues
An IT help desk also speeds up the resolution process and ensures the results are accurate through information obtained from the knowledge base.
Best practices for IT help desk
Consider implementing the following best practices when using IT help desk service to give your customer service team an experience with amazing features!
Choose the software for your support team
The essence of IT help desk is to streamline your customer service operations and make the workflow of your support teams seamless.
With the right IT help desk, its features and capabilities should enhance your customer service to be top-notch.
For tips on choosing the right help desk software for your business, read this blog.
Automate help desk features
Automate repetitive tasks such as creating support tickets, assigning tickets, sending acknowledgements to clients, responding to commonly asked questions, and many more. Automation boosts agent productivity and customer satisfaction.
Resolve issues on the first interaction
It is important for the customer support team to do their best to find solutions to issues as soon as possible.
Avoid endless back-and-forth with clients and other agents, as well as ticket escalations.
Build a relevant and informative knowledge base
Building up a knowledge base empowers clients with information that they can use to get answers and solutions to their issues on their own, without having to contact the support team.
Analyze key performance indicators (KPIs)
Track and evaluate key metrics in your IT help desk system to know which areas of customer support can be improved, monitor agent performance, and gauge customer satisfaction levels.
Provide multiple communication channels
Having a variety of communication options caters to the preferences of users and boosts interaction. This will also increase customer satisfaction.
Collect feedback from end users
This helps you know what your clients think of your brand or company and the customer service it provides. Asking for your clients' input makes them feel valued.
Conclusion
An IT help desk is ideal for any company planning to grow their business by improving customer service.
The features of an IT help desk service ticketing system make customer service management to be fast and accurate. Other benefits of a help desk include increased resolution rates and quicker response times.
Customer satisfaction levels also improve, and agents become more productive.
If you follow a set of best practices in your help desk, you can be assured of impressive business growth due to great customer service. Choose the right IT help desk today!
Request a BoldDesk demo to get a one-on-one meeting with a product expert on our powerful, customizable IT help desk.
You can also start a free trial and give your support team and customers an unmatched support experience with BoldDesk.
Feel free to reach out to BoldDesk support if you have any concerns or queries.
Related blogs
Strategies for implementing help desk software successfully
How to Optimize a Ticketing System Workflow for Customer Support