Who likes being placed on hold by customer service? We would much rather figure out solutions on our own. Clients prefer resolving their issues independently through a company's website knowledge base rather than contacting customer support.
In fact, a study by Higher Logic Vanilla indicated that 84% of customers try to solve support issues on their own before they contact customer support.
Another study by Nuance Enterprise affirms that 67% of clients would rather use self-service options like online knowledge base articles and frequently asked questions over speaking with a representative on the phone.
Knowledge base article templates enable you to create and post content faster and smarter. Let's find out more in this blog.
What is a knowledge base article?
A knowledge base article is a self-serve online document that contains information about a product or service. It is designed to provide users with answers to questions, helping them to understand, solve, and prevent issues.
Knowledge base articles may include answers to frequently asked questions, how-to guides, troubleshooting guides, and tutorial videos.
Your team can create knowledge base articles to offer FAQs and documentation to customers. You can also create an internal repo where your team shares tips, tricks, and other information they don't necessarily want clients to read. With these resources, no one ever needs to start from zero.
In your knowledge base articles, there should be answers to all your customers' basic inquiries concerning your goods and services. They get answers that are standardized and have been approved by everyone.
Types of knowledge base articles
There are two types of knowledge base articles:
Internal articles- Consists of information only accessible to company employees. Internal knowledge bases may contain instructional guidelines, employee roles and benefits, or even documented answers to customer queries.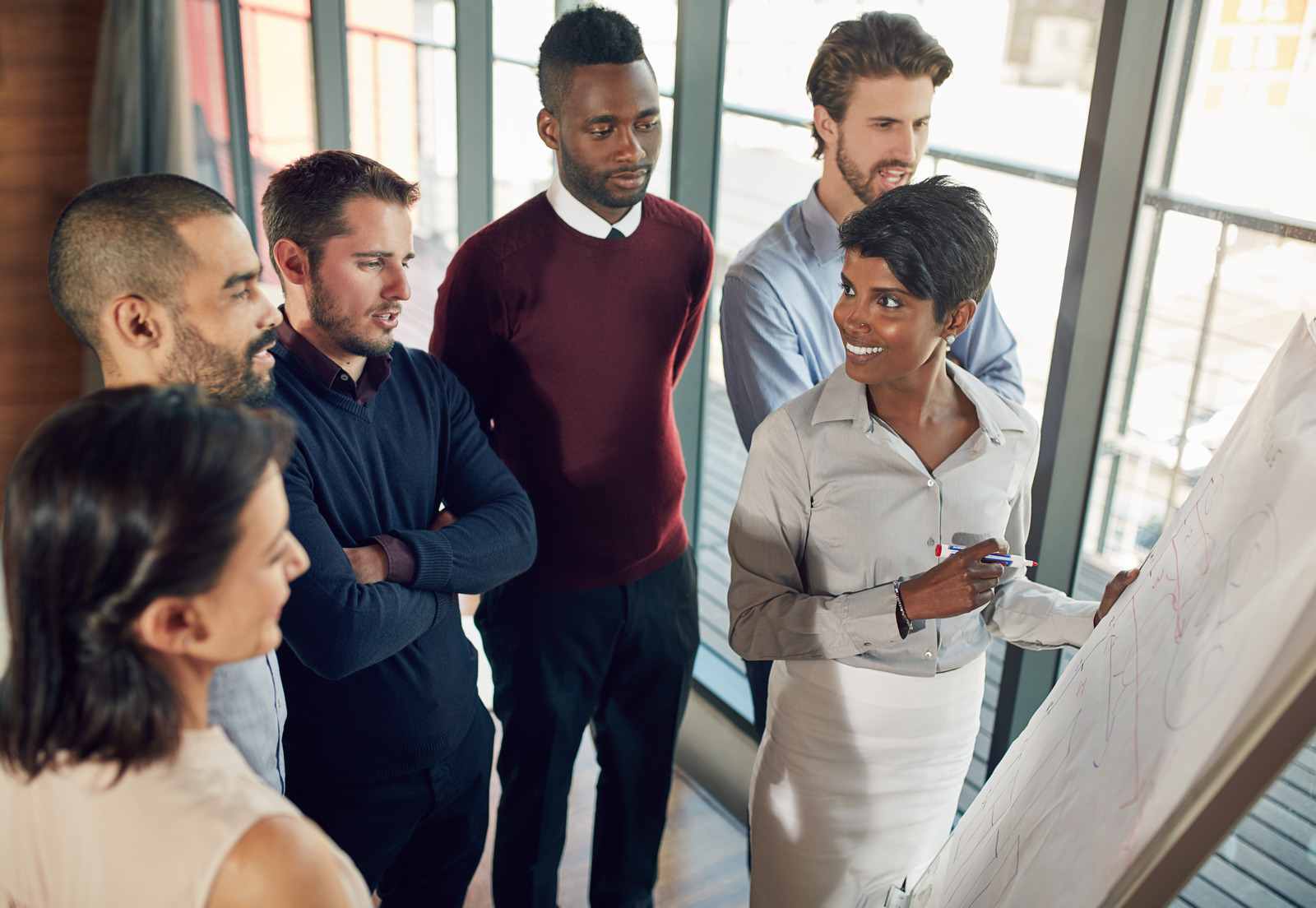 External articles- Provide clients with more information about a company's offerings, empowering them to handle issues they encounter when utilizing goods and services.
External knowledge base articles may contain information on billing and pricing, contact information, product descriptions and frequently asked questions.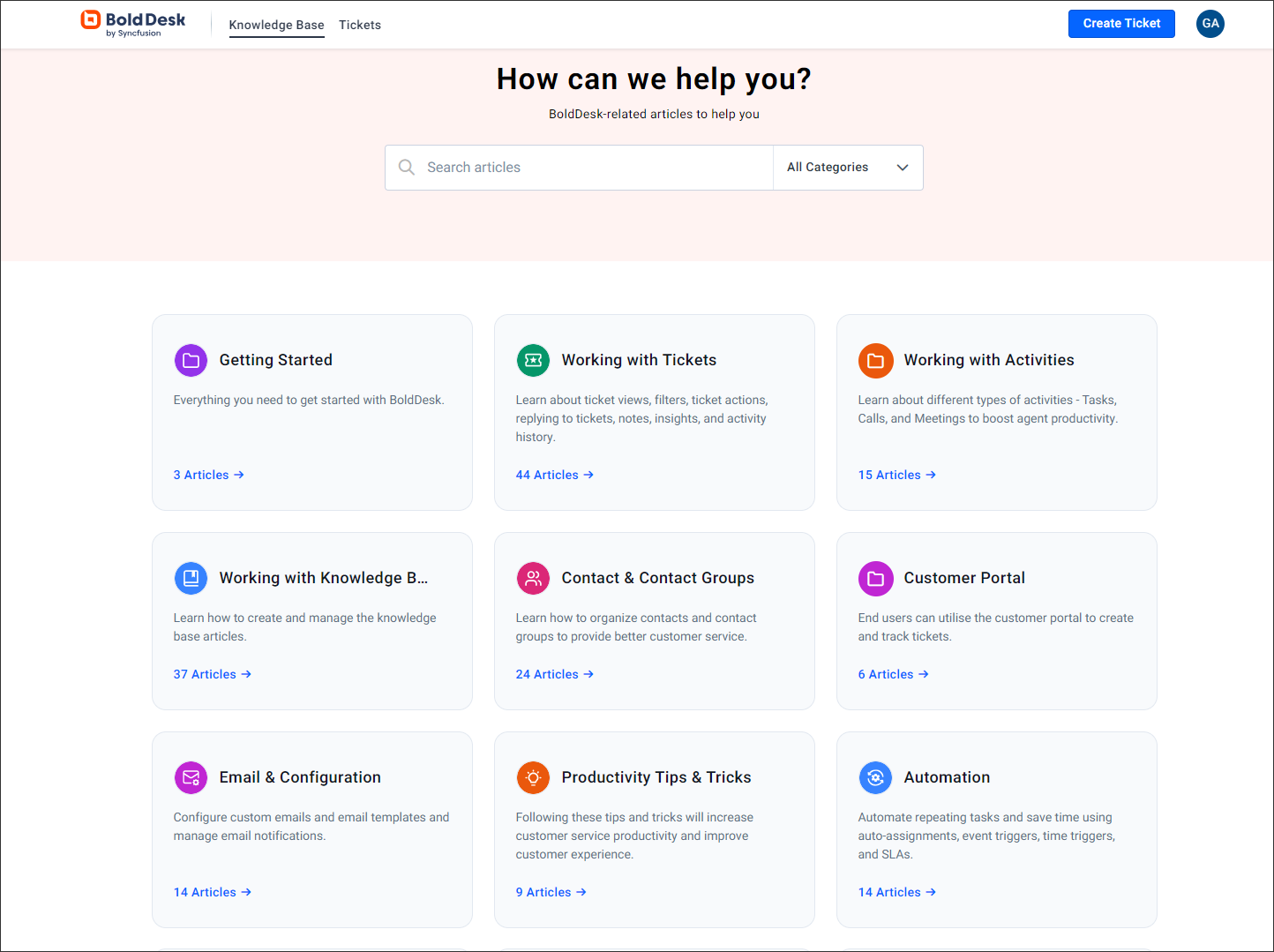 Components of a knowledge base solution
A knowledge base tool has features that work together to make information available and serve its purpose. The following are the main features:
Unlimited articles: Contains many comprehensive articles for various brands.
Workflow: Has an efficient workflow for creating and managing content.
Instant search feature: Includes a strong search engine that helps users get instant answers.
Auto-suggest: Suggests relevant articles by analyzing keywords as users input them into the search box.
Tags: Uses predefined tags to organize the knowledge base in categories and sections.
SEO and social-friendly tools: Improves the search engine and social media optimization of your resource center material.
Article performance tracking: Provides knowledge base article insights using metrics like the number of views, likes, dislikes, and comments.
Knowledge base templates
Knowledge base templates are prewritten outlines of content that have a predetermined form, structure, and sequence. The development of knowledge base articles with a standard format is made easier by these ready-to-insert content snippets.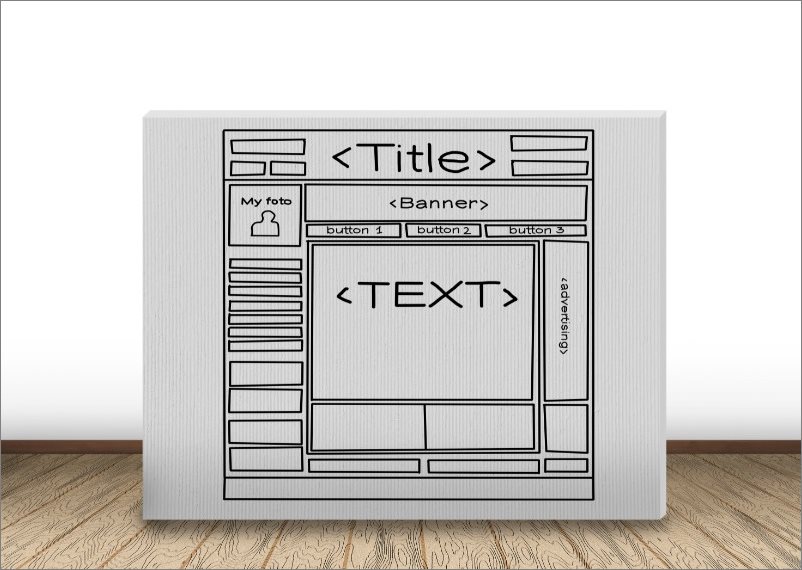 Here are a few advantages of using knowledge base templates:
Efficiency: Knowledge base templates provide a clear framework to follow when creating articles. This allows you to create articles more efficiently, reducing the time and effort required.
Consistency: Knowledge base templates provide a consistent format and structure for the whole knowledge base solution. This makes it easier for users to find the information they need.
Improved user experience: By providing a standardized structure, users become familiar with the layout of the articles, making it quicker and easier for them to navigate.
Easy to update: When information changes, templates make it easier to update the articles and ensure that all relevant sections are addressed.
Quality control: Knowledge base templates ensure that all necessary information is included in each article, improving the overall quality of the knowledge base domain.
Improved scalability: Templates allow for easy expansion of the knowledge base solution as they provide a ready-made structure for adding new articles.
Types of knowledge base article templates
Some general types of knowledge base article templates are:
Troubleshooting articles
Troubleshooting articles address a particular problem a consumer is having and provide step-by-step solutions. Each article should be centered on a specific issue and labelled accordingly, with appropriate tags, keywords, and synonyms so that it will come up for variously worded searches.
The article's introduction should dive right into the problem it fixes, describing what it might look like to the client experiencing it so that they can confirm this is the proper solution. Then, the article goes through the various causes of the problem and possible solutions.
Customers can use troubleshooting articles to try to solve their problems before seeking live assistance or when support staff is not available. They can serve as resources for agents to refer to while assisting a client with challenging troubleshooting procedures. Here is an example below.
## Title:
[The issue's title]
## Problem:
[A brief description of the problem faced]
## Reasons:
* [Explain the problem's root cause]
* [Explain the problem's root cause]
* [Explain the problem's root cause]
## Resolution:
[Explain how to fix the problem]
## Additional reference:
* [Insert link to related content]
* [Insert link to related content]
* [Insert link to related content]
FAQ articles
FAQ articles are knowledge base articles that compile a list of questions and answers about a particular aspect of your product or service.
Questions concerning the same subject are listed on a single page in FAQ articles. Both general and specific inquiries are covered.
A knowledge base should include frequently asked questions since they are helpful to consumers at all phases of the customer experience.
Following is an example of an FAQ article template.
## Frequently Asked Question
Find answers to the most frequently asked questions.
### Question 1:
[Answer]
### Question 2:
[Answer]
### Question 3:
[Answer]
### Question 4:
[Answer]
Product overview template
Knowledge bases aren't just made to provide answers to questions. To educate potential consumers on how a product functions and the advantages it may provide, some knowledge base content can be informational materials and even sales tools.
Typically, descriptions of your products and services are made specifically for potential customers interested in learning more about your company.
These product overview articles respond to "what" questions, concentrating on the operation of your service or typical queries regarding your product offerings.
Here is an example of a product overview template.
## Title:
[Module name]
### Feature 1:
[Feature description]
### Feature 2:
[Feature description]
### Feature 3:
[Feature description]
### Additional reference:
* [Insert links to related content]
* [Insert links to related content]
* [Insert links to related content]
Characteristics of an effective knowledge base article
For a knowledge base article to fully serve its intended purpose, it should possess the following features:
User-focused
Write about the topics that your specific target audiences may contact you for help with.
Well structured
Your article should have a distinct start, middle, and end.
Illustrative
When you can, provide illustrations, images, or videos.
Interactive
Set up a survey tool to collect article feedback. For example, you could include a question such as 'Was this information helpful?' and a section for feedback at the end of each article.
Comprehensive
Include all relevant information, both important and nice-to-know, to help your consumers.
How to write a knowledge base article
An excellent knowledge base article needs to be instructive and applicable to users. It ought to answer questions, offer solutions, and comprehensively address the concerns of both customers and the support staff.
The following are some effective best practices to consider when writing a knowledge base article.
Choose the right title
It's crucial to develop a title that accurately describes the subject the article addresses. Use names that reflect user expectations wherever possible. Keep them concise and keyword-rich, and refrain from utilizing unnecessary technical terminology.
Add visuals to your content
Make step-by-step instructions more comprehensible by using screenshots, animated GIFs, videos, etc. Graphics enhance your supporting material and keep consumers interested in the more marketing-oriented pages.
Include additional reading suggestions
At the conclusion of an article, include relevant links for additional reading to assist readers in finding more information. This way, readers can learn more about the subject, narrow down what they're looking for, or discover related features and updates of which they were unaware.
Include keywords to optimize searches
It's a good idea to incorporate keywords that your customers are likely to use when searching for information. This helps optimize your knowledge base article for search engines.  You can utilize an AI help desk's capabilities to auto-generate a sitemap, optimized keywords and an appropriate meta description for the knowledge base article.
Discover best practices to help improve your knowledge base articles in our blog.
Achieve effective writing with knowledge base article templates
Customers want solutions that are clear and simple. Standard knowledge management templates will help your support team add articles quickly when needed and help your customers navigate your KB more easily.
BoldDesk provides the best knowledge base software in its help desk. To see how BoldDesk can enhance your support team, sign up for a free trial. If you have any questions, feel free to contact the BoldDesk support team.
If you would like to see how BoldDesk works and can be customized to fit your business's requirements, please contact us to arrange a live demo.
Related articles
7 Techniques to Improve Your Knowledge Base Design
7 Important Tips for Creating a Knowledge Base Effectively
6 Reasons Why a Knowledge Base is Important in an Organization