Every day, companies' communication methods are dynamically evolving to meet the needs of people worldwide. Many are fast embracing diverse communication channels. It's all about making the customer's journey a priority and creating the best relationships possible with them.
This article takes you through the reasons why good customer communication is vital for businesses to prosper, the strategies to improve it, and some examples of customer service communication channels to use.
Definition of customer communication
Customer communication simply refers to all the ways through which any business and its customers can interact and engage with each other, from the marketing to the sale confirmation and the after-sale communication.
What is customer communication management (CCM)?
Customer communication management is defined as the way businesses handle client interactions through all communication channels at every stage. It's main aim is to boost customer satisfaction.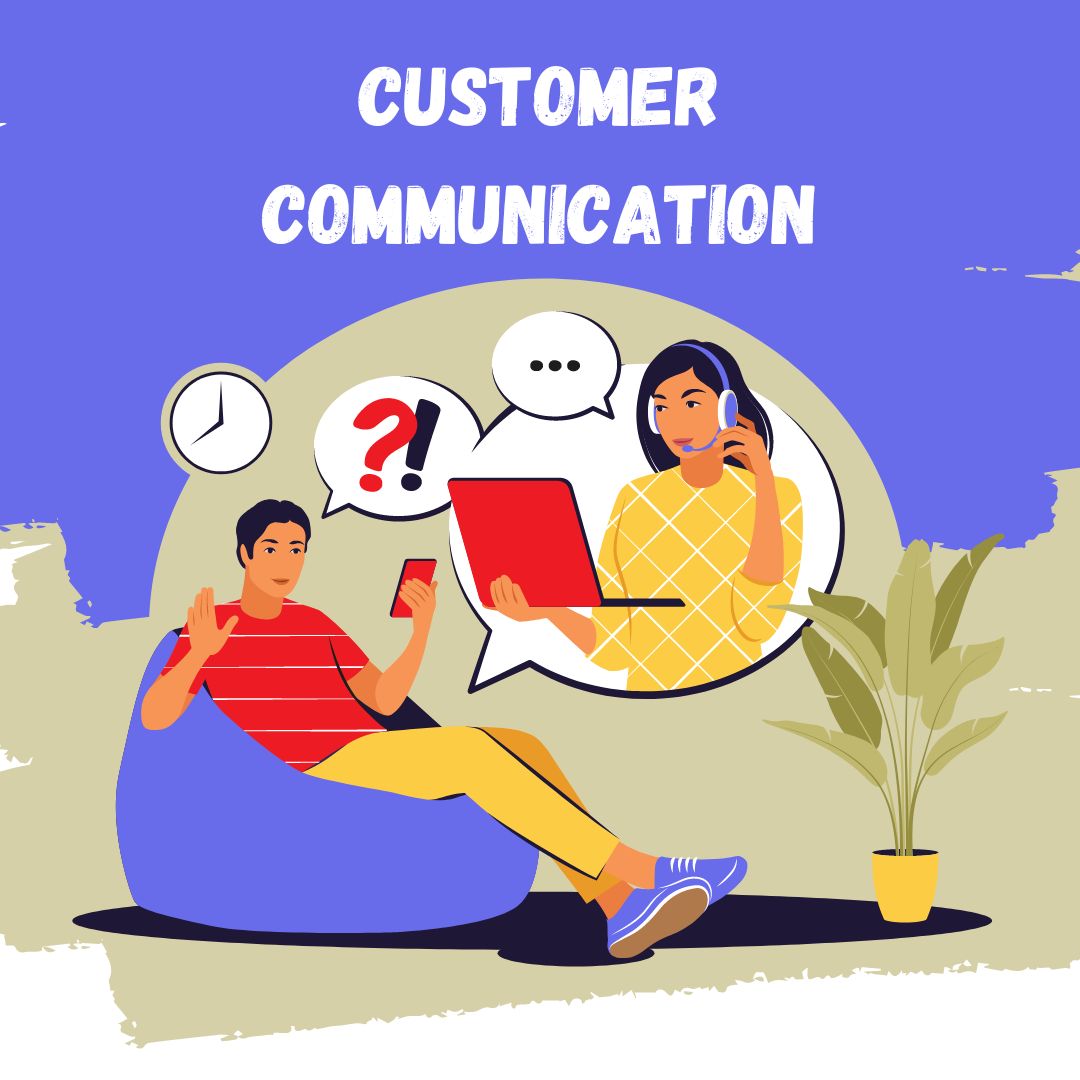 Why is customer communication important?
Providing the best customer communication yields many benefits for both the companies and the customers. The following points illustrate the importance of great customer communication.
Improves customer experience
With good customer communication comes great customer experiences. When clients have a smooth and easy interaction with your business, they appreciate it. They feel like the company recognizes them and is interested in being helpful.
Boosts customer satisfaction and retention rates
Customers should be able to reach company representatives when necessary and feel valued in their interactions with them. If the client communication system established by the company is good, productive interaction with the company is easy.
Effective communication in customer support helps with fast resolution of customer issues and quick response to questions and requests. This increases their satisfaction levels in the customer service being offered. It builds the customers' loyalty and increases the chances of these contented clients retaining a subscription or returning for further purchases.
Offers a competitive advantage
With great communication with customers, companies can get helpful, genuine feedback from them. This feedback lets businesses know areas they need to improve. In the long run, this direct feedback can give a brand a competitive edge.
Builds customers' trust in the brand
Effective communication with clients increases the probability of them trusting your brand. Winning customers' trust helps businesses to build long-term relationships, which in turn leads to business growth. It has been noted that happy clients tend to refer and encourage others to do business with companies with which they have good experiences. Knowing they can rely on effective communication with a company should they need it gives customers a lot of confidence.
4 examples of outstanding customer communication channels
Over the years, the ways through which customers and businesses interact have advanced to new and better digital modes of communication such as email, social media platforms, self-service tools, and live chats. Different customers have varied preferences among these modes. Including all clients' preferred communication channels allows them to contact a company for assistance in the way they feel most comfortable doing so.
Another advantage of multiple communication channels is that they offer 24/7 support to customers. That means customers can get in touch with companies instantly, irrespective of their location and time zone differences. Let's look at some of the most important communication channels used by most businesses.
Email communication
Communicating using email is one of the oldest digital modes used. Email is very ideal for communication on issues that are not urgent, since the interaction rate is usually slower. Older clients are also usually more comfortable using email to communicate.
If a company uses help desk software, emails from clients get automatically converted into support tickets for faster resolution by agents.
Knowledge base
Having a self-service tool comprising a repository of support articles is helpful for both customers and support teams. Companies can use knowledge base software in their help desk to give clients easy access to information they need to resolve their issues independently.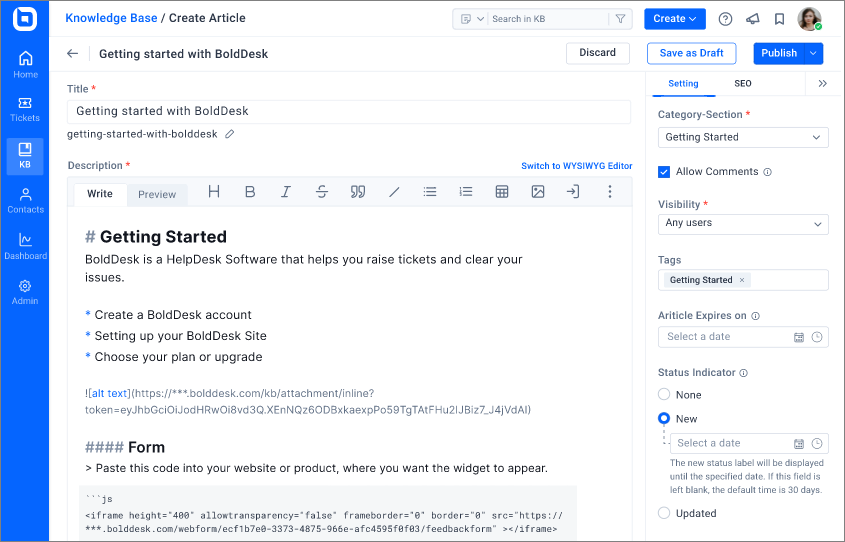 The self-help is often in form of tips, user guides, FAQs, and how-to videos. With these at their disposal, customers can find answers or solutions without needing to interact with a live person. An internal knowledge base can contain similar product documentation, procedures, and other resources to help a support team solve tickets.
Social media platforms
Clients might follow a company's social media handles on different platforms such as Facebook, Twitter, LinkedIn, or YouTube to stay updated on the happenings of the company. Social media sites are fast gaining popularity as promotional platforms to market brands and initiate communication. Most platforms have a business account option.
Social media can be used to engage clients throughout their customer journey. Most businesses and clients prefer social media because it allows for 24/7 customer service communication, anywhere worldwide.
Live chat
This is one of the customer service communication channels that is trending because of its quick response time. Especially for large companies, clients can reach out and interact with the company's support team at any time and from any geographical location.
Customers may feel more comfortable asking what they think are quick questions through a chat, questions not worth emails, in their minds. The answers to those questions, however, may be the difference between purchasing or not.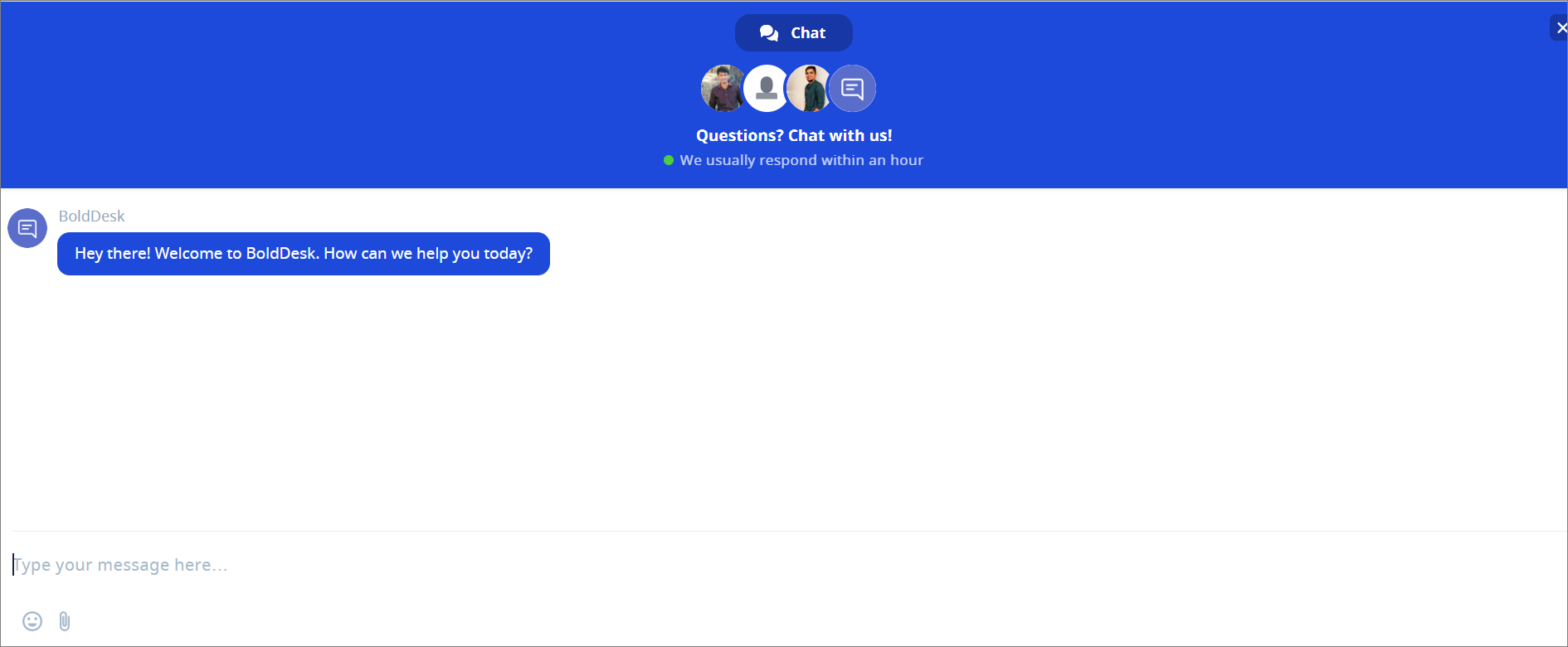 Through live chat, support agents can also be notified of issues with the website or inform customers that issues are being worked on. A live chat often offers options such as switching to a video or voice call on customer approval.
Best practices to improve customer communication
Building and maintaining a positive customer relationship is essential for any business looking to improve their customer satisfaction and client retention. The customer communication strategy used to engage clients is a major determinant. Following are some of the best practices to consider for outstanding customer communication.
Multichannel communication in customer service
When it comes to communication, the first question is, how will your customers contact you? As previously explained, you should consider incorporating multiple channels of communication to ensure you accommodate all customers' preferences. Every business should identify the most popular channels used by its clients and incorporate them.
Proactively communicate with customers
For a good customer service experience, strive to initiate communication with customers when appropriate. You can implement the following practices in your communication strategy:
Notify your customers when there is going to be server or site downtime, any scheduled system maintenance or updates, or any other interruptions that generally occur on websites or apps.
Inform customers, in advance, any time the business will be closed during usual working hours. Let them know when to expect you back.
When incidents like this occur, it's advisable to include directions to alternative sources of information, such as FAQs or knowledge base pages, when possible.
Personalize communication with customers
Customers always prefer and appreciate interactions that are tailored to them. Consider:
Using customers' names when addressing them. Don't use them so frequently as to be unnatural, though.
Communicating with clients in a language or context that they can easily understand. So, hire a diverse support team with a preference for multilingualism and make sure online translating services can easily make your website accessible.
Where possible, reference back to previous interactions with your business.
Personalization speeds up the resolution process as certain communication barriers are now off the table.
Giving each customer a personalized experience when communicating helps build rapport. Showing clients that you value them as individuals leads to loyalty and retention of clients.
Collect client feedback
It is important to evaluate the performance of the customer communication strategy your company uses. Is it effective? You can collect customer feedback, analyze it, and take action to improve your strategy where necessary.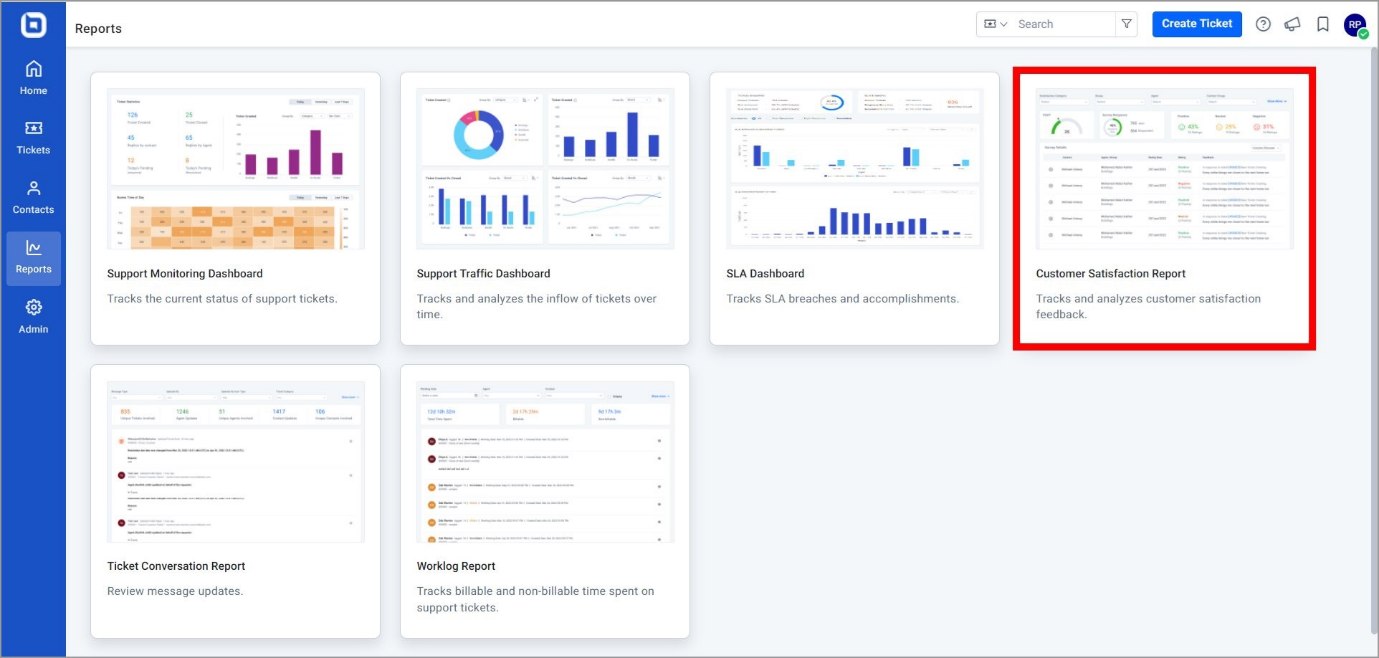 Through client feedback, businesses can identify strategy weaknesses and work toward making positive changes as well as identify their strengths and maintain them. Asking clients for feedback also makes them feel their opinion is valued and appreciated. This strengthens your customer relationships.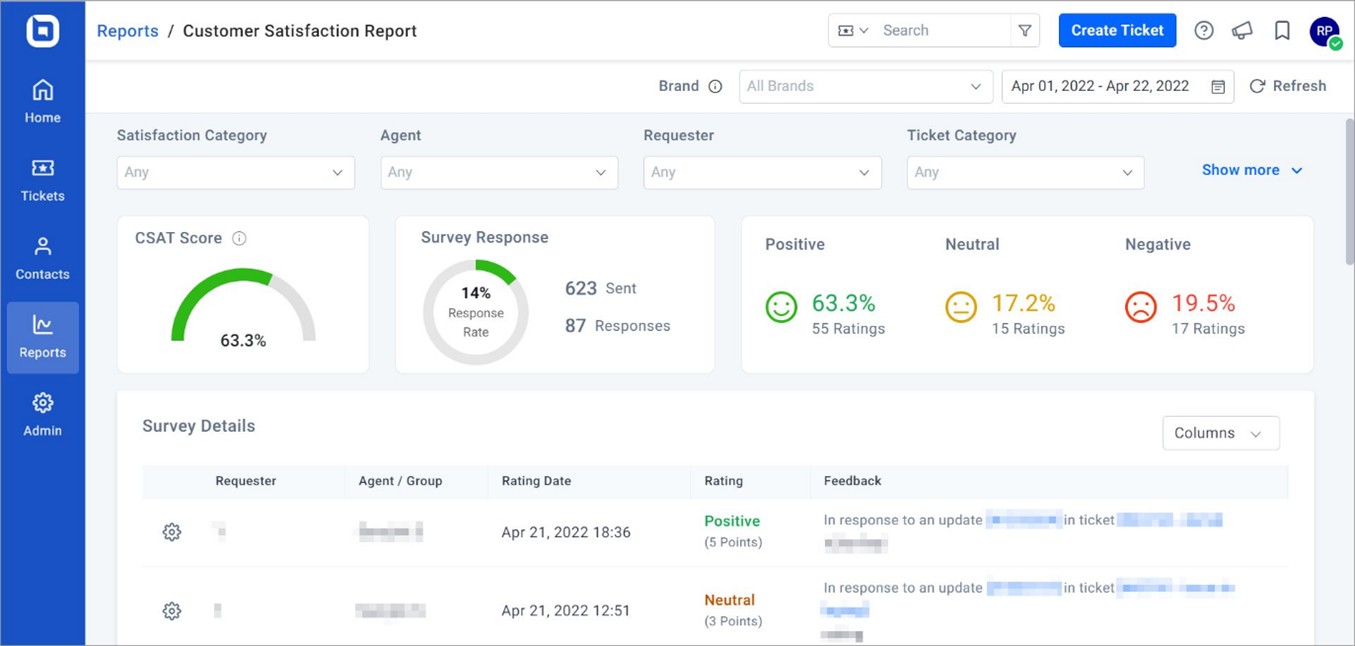 With a dashboard that monitors customer feedback and measures support agents' performance, you can gauge customer satisfaction and many metrics that are affected by customer communication.
Enhance the support team's communication skills
A support team is the bridge of communication between a company and its clients. It is, therefore, necessary to ensure its support agents have good customer communication skills. These include but are not limited to the following.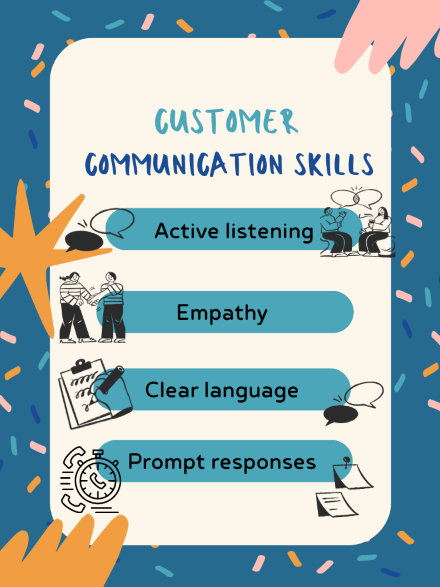 Active listening: The support team can listen carefully and pay attention to customers concerns, questions, and feedback in order to provide the most appropriate response or resourceful answers.
Show empathy: Try to be understanding of clients' needs and concerns. Try to see things from their point of view on whatever issues they encountered. Express sympathy to soothe customer frustration and let them know the company cares.
Use clear and concise language: Be sure to use simple language during customer communication. Avoid jargon and technical terms that may be difficult for customers to understand, causing frustration.
Respond promptly: Be timely in your responses to customer issues and inquiries. A fast response shows clients that you value their time.
Agents should have explicit, ongoing training in customer service skills. Automated ticketing software can also help boost agent cooperation and ease communicating with clients.
Offer self-service options
Some issues are minor and do not necessarily need intervention from the support team. As previously described, offer an external knowledge base to be used by clients to resolve common issues.
Through customer interactions, you can identify the topics that need to be covered and published as solution articles, FAQs, how-to guides, or tutorials.
Customer communication is better with BoldDesk
With BoldDesk, you get great customer communication tools that will make the customer journey smooth and boost customer relationships. You can request a BoldDesk demo and try the BoldDesk free trial package to see how it works. Contact the BoldDesk support team for any inquiries.