Customer complaints are dissatisfied messages from customers when their expectations are not met regarding a company's products, services, communication, marketing, or some combination of these. To handle customer service complaints and give your customers a positive perception of your business or product, resolve their complaints as fast as possible. Therefore, it is important to know how you can respond to your customers' complaints to make them happy. In this blog, we will discuss the common types of customer complaints, methods of handling them, and the benefits of addressing them.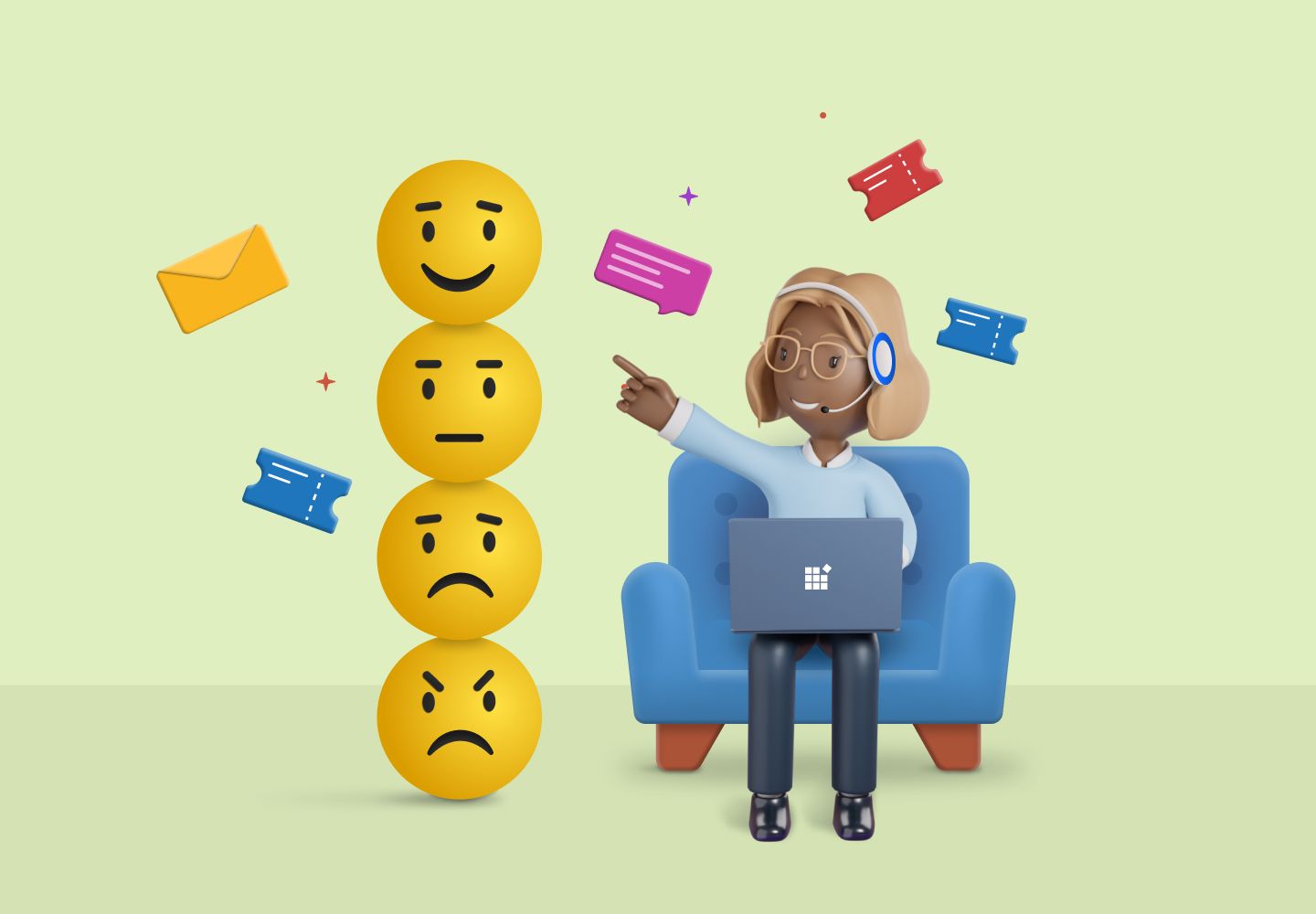 Types of customer complaints
Product or service complaints.
Delay complaints.
Delivery issues.
Complaints due to misunderstandings.
Faithful customer complaints.
Methods of resolving customer complaints
Regardless of a business's best efforts, its customers will have complaints at some point in the relationship. Here are some methods on how to avoid customer complaints and handle them effectively:
Pay attention to the customer's remarks.
Make inquiries to better understand customer complaints.
Be apologetic, regardless of the issue.
Acknowledge the customers' complaints and appreciate them.
Provide a solution to address customer complaints.
1. Pay attention to the customer's remarks
The most important thing to do when you want to handle customer complaints is to listen to what your customer has to say. While listening, take notes to help you identify the problematic areas. Though your customer may perceive their problem one way, your extensive knowledge of your company's product (or whatever the complaint involves) may give you greater insight into the core problem. When you listen to your customer, you are more likely to solve the right problem affecting the customer. If you do your job well, eventually, you get a happy customer.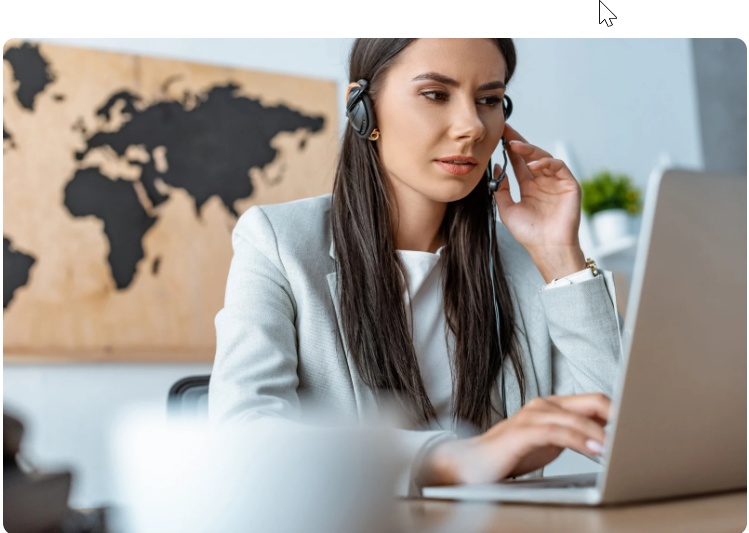 2. Make inquiries to better understand customer complaints
Listening to your customer's complaints is the time to get all the important facts about the matter. How do you do this effectively? You get permission from your customer to ask some questions. As you ask questions, you get to understand the context of the issue, giving you more detail than you had before. Questioning helps you get to the root of the complaint. And with that, you figure out a way to resolve the issue as easily as possible.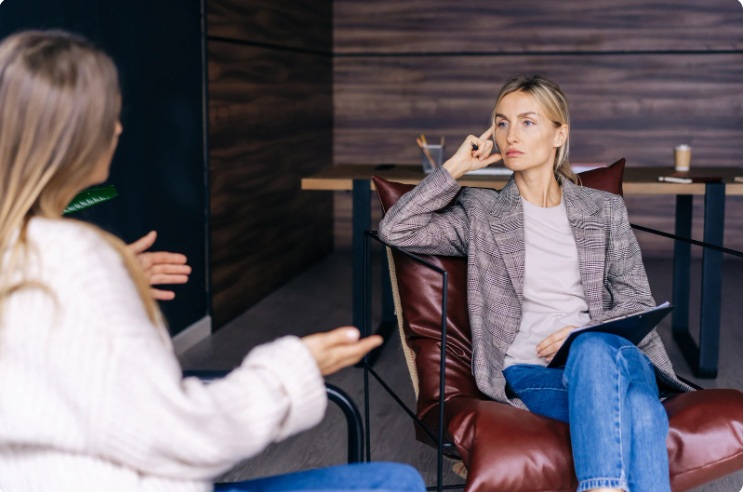 3. Be apologetic, regardless of the issue
When you get a complaint from a customer, you need to offer a sincere apology no matter the cause of the problem. Offering an apology expresses that you did not expect the problem to occur. It also shows that you care about the customer's issue. In your apology, communicate that you are committed to setting things right as fast as possible.
4. Acknowledge the customers' complaints and appreciate them
Though some customers may react negatively regarding an issue, it is a good idea to authentically thank them for raising the matter with you. Thanking your customer reveals that you are considering the complaint seriously. Besides thanking them, ensure you recognize how significantly the problem may be affecting the customer. Doing this is simple: just ask how much harm has been done. Your customer will view you as genuinely concerned.
5. Provide a solution
Finally, after listening, asking questions, and acknowledging the issue, you should find a solution. Providing a solution is the final step to handling a customer complaint. The solution should address the issue reasonably and result in a happy customer.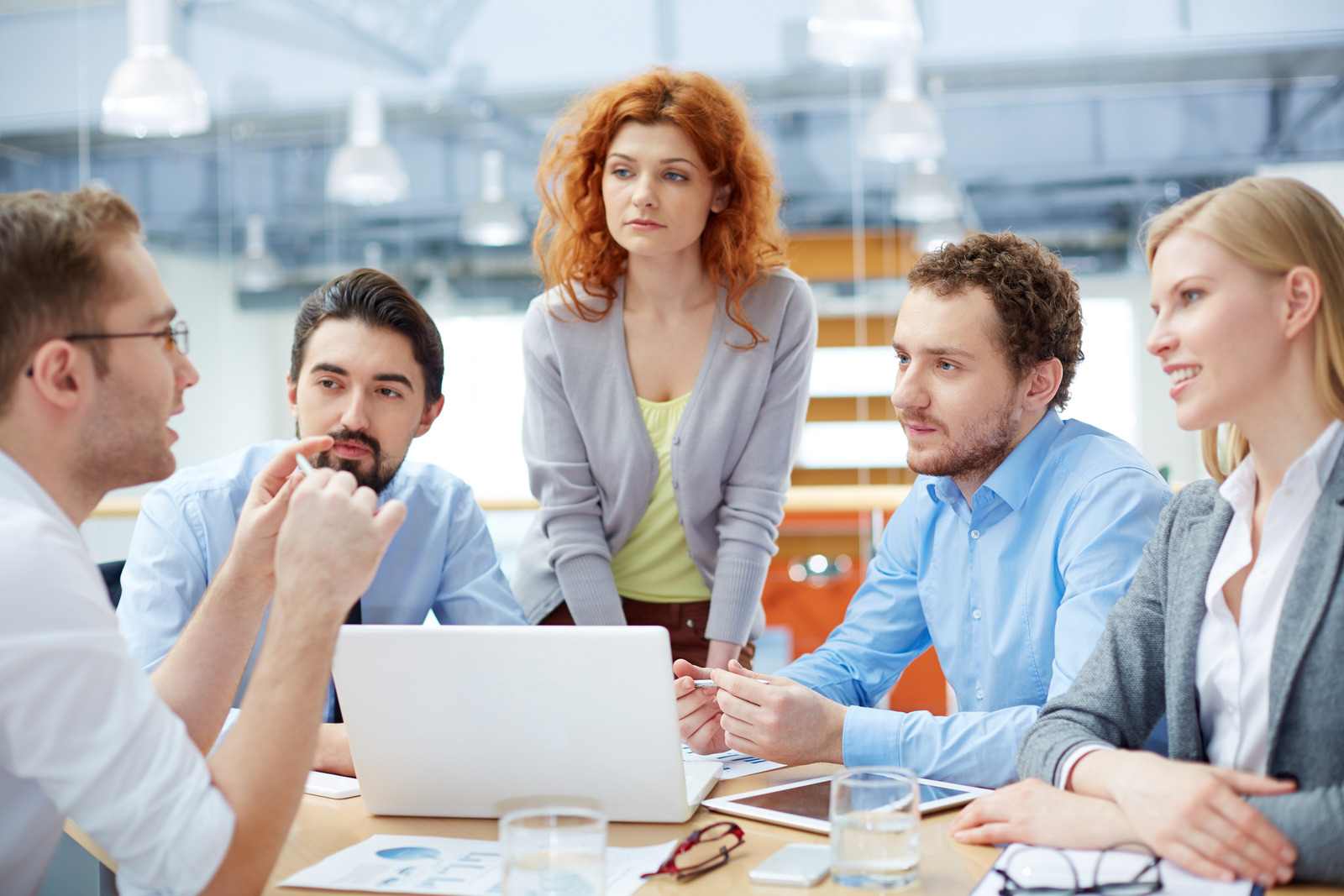 How BoldDesk helps you handle customer complaints
Customer complaints are useful to every business. This is because negative feedback helps the business improve on specific shortcomings the moment the issues are rectified. BoldDesk is a help desk platform for addressing customer complaints in an effective manner. The following are some of the ways BoldDesk helps handle your customers' complaints:
Organize customers' complaints effectively
BoldDesk provides a ticketing platform that converts all incoming support emails into tickets. Customers can respond to their tickets through email. By keeping customer data in a central location, your staff has access to the most recent information, and with this you can eliminate the need to track multiple responses and threads. You can also categorize tickets with tags and private notes based on customer requirements. By applying advanced filter rules to tickets, you can organize the tickets as needed and assign them to the appropriate support agent.
Send quick responses
By using canned responses, you can send quick responses to common customer complaints without any mistakes. Perfection in a reply is important because it increases your customers' confidence in your support team. By eliminating chances for mistakes to be introduced, you can more accurately and effectively resolve customer complaints. BoldDesk also lets you set priority levels for tickets so that especially critical issues can receive replies first.
Send reminders regarding unsolved complaints
A service-level agreement (SLA) sets response and resolution due dates based on business hours. Most businesses have customers in various time zones. BoldDesk allows you to create business hours and holiday lists to fit your team's schedule.
An SLA helps set ideal response times and send reminders about assigned issues and unsolved complaints via email. Reminders help prevent customer complaints from remaining unassigned or unaddressed for a long time. Sending a reminder allows agents to focus on resolving customer issues and also speeds up the resolution process.
Here is an article about SLAs.
Analyze the customer's complaints
Automated reports generated by BoldDesk make managing a support team easier. For instance, a ticket conversation report shows messages updated by customers and agents across all communication channels in one place. By examining the agents' responses to customers, you can identify agents who need more training and add a tag or private note inline for follow-up. Accordingly, these reports help support managers monitor agent performance and identify areas that need improving to better handle customer complaints.
Additionally, the customer satisfaction (CSAT) report provides CSAT scores, survey response rates, and customer feedback and ratings. Using filters, you can categorize CSAT data by agent, category, contact, and contact group. This helps identify customers' issues and agents that may need additional help.
Reduces the resolution time of customer complaints
BoldDesk auto-assignment rules direct incoming tickets to the appropriate agents in the organization based on ticket attributes. Assigning tickets to the correct team based on the conditions configured avoids unnecessary redirecting between teams. By eliminating manual effort at each step of the ticket life cycle, agents can focus on resolving customer issues. Consequently, this helps support agents resolve issues on time and thereby reduce resolution times.
Conclusion
To handle customer complaints is a primary function of a company's support team, and handling them effectively can lead your company to growth. We build products that you can customize according to your present and future needs. Without a doubt, BoldDesk can help you solve your customers' complaints easier.
If you have any questions, feel free to contact us through our support system. You can also post your question in the comment section below.