Your customers may be negatively affected by a mistake you or your company has made, so you urgently need a crisis management strategy.
Certainly, apologizing to customers is the first step taken to pacify irate customers by showing accountability for a mistake. Moreover, asking for forgiveness helps pave the way back to a smooth relationship.
A sincere apology emails to customers can do wonders and even increase client loyalty when they see your commitment to their satisfaction.
In this blog, we will discuss how to draft an apology letter to customers using proper and effective methods.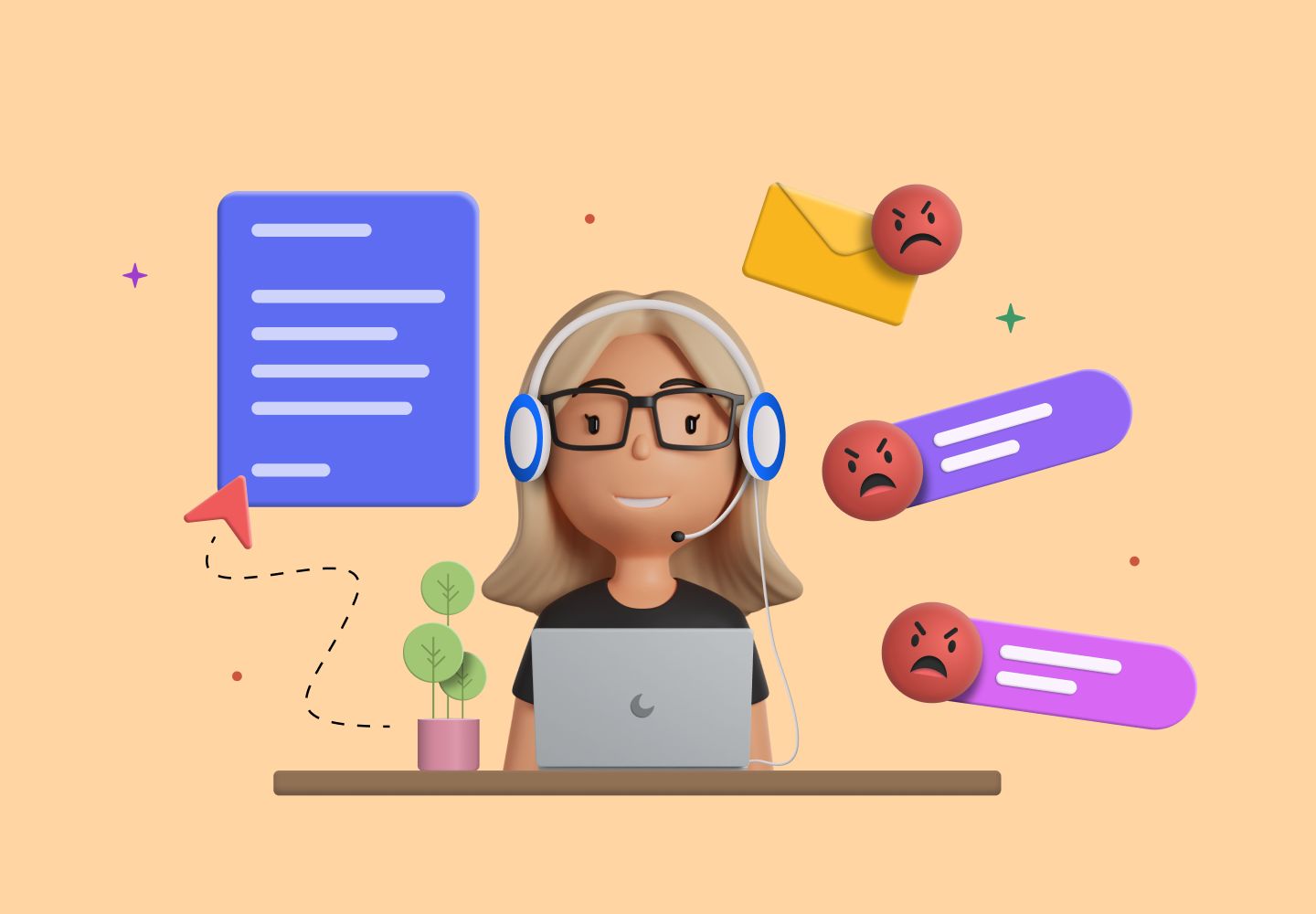 The importance of writing effective apology emails to customers
Writing apology emails to unhappy customers is an effective customer interaction strategy that can turn a negative situation into a positive one.
It provides you with an opportunity to show empathy to customers and demonstrate to them that your company acknowledges its mistake, takes responsibility for it, and is committed to rectifying the situation.
Sending an apology letter to customers is crucial in restoring trust in your brand, reshaping their perceptions, and mending your relationship with them.
Additionally, they can help to prevent the customer from sharing their bad customer service experience with others, which could potentially harm your company's reputation.
Essential tips for crafting the perfect customer apology emails
88% of clients believe that the experience provided by a company is as significant as its product or service.
Here are some straightforward guidelines for conveying sincerity in any apology email to clients.
Listen attentively and get a clear picture of the problem
Listening shows your willingness to find a workable solution. Ensure you understand a customer's issue as they explain.
To understand the seriousness of the issue, gather all possible information from them and ask any questions. You must do this before you apologize to customers.
If you don't know the details and just apologize because it's required, your customers will know.
They will become irritated because it appears that you don't really mean the apology and don't have enough respect to listen to them.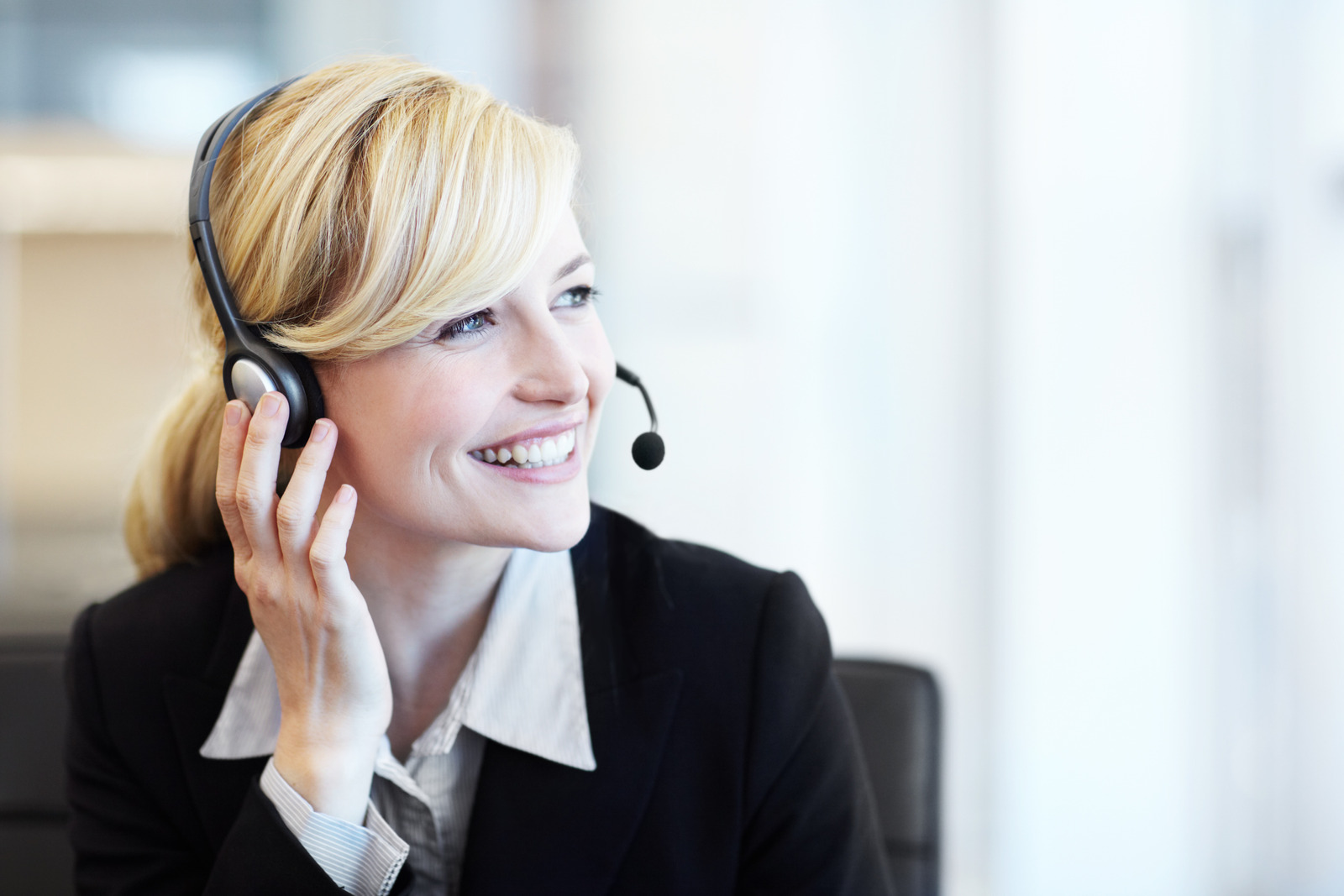 Paying close attention to clients enables them to discuss their concerns and helps in comprehending them effectively.
Providing a precise response can alleviate the customer's frustration and allow them to listen and accept your apology.
Recognize the issues' impact
Regardless of what issue the customer has, the support agent should recognize the difficulty their or the company's error has caused the customer.
If it's a really critical issue, inform the customer that you fully realize the amount of disruption it can cause to their regular workflow process. Consequently, this will help the customer to believe that their issue is being treated seriously and real effort is being made to find a feasible solution.
You should specifically acknowledge the hardship when you apologize to customers. It is your understanding and sympathetic manner that will ultimately show the customer your respect for their time.
Learn from customer's feedback
Inform your customers that you have taken note of the issues they mentioned in their feedback and assure them that you are working diligently to address them.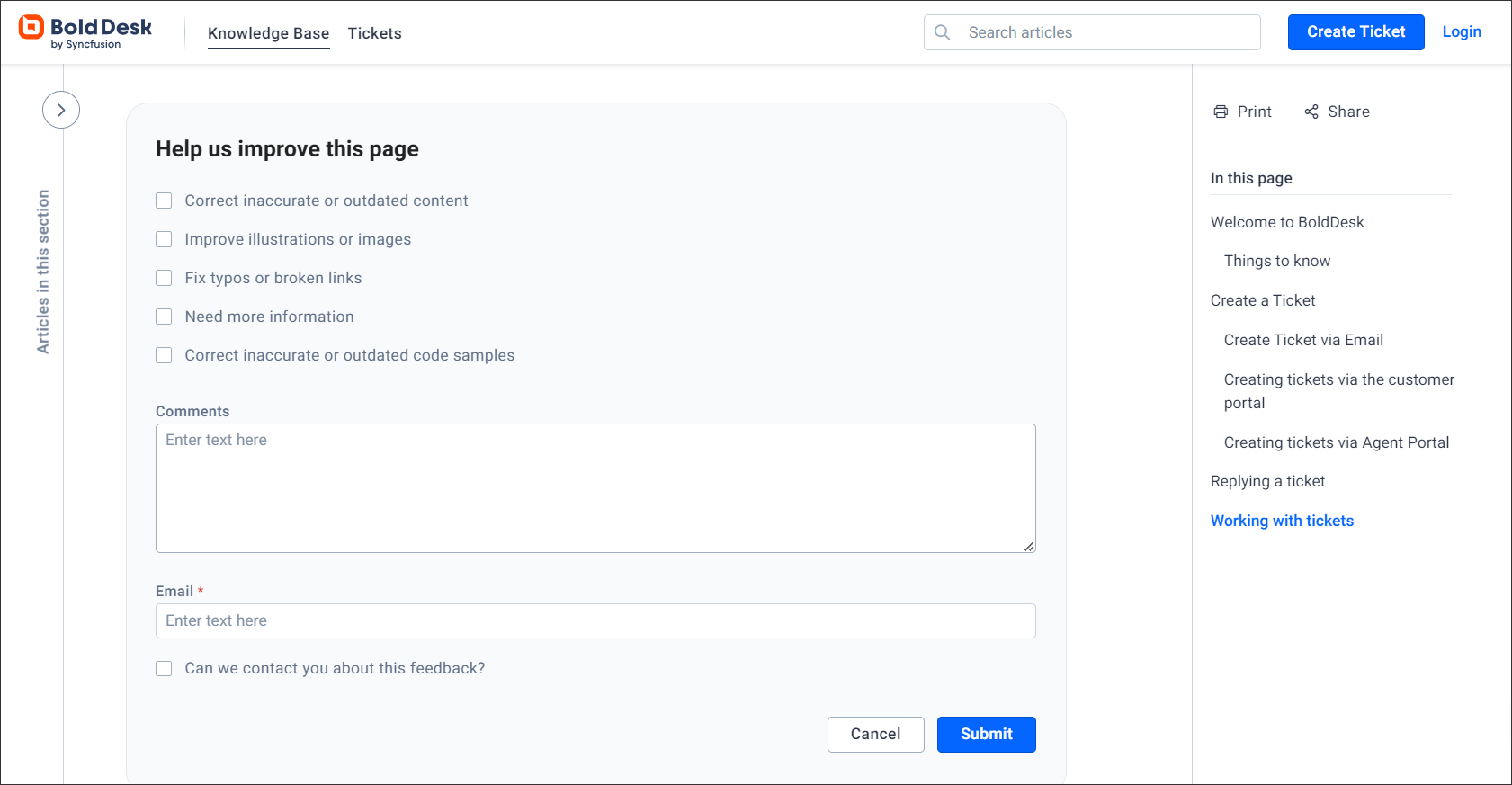 In addition, use the customer's feedback to improve your products or services and prevent similar issues from occurring in the future.
For more on reasons customer feedback is important for your business, read this blog.
Think from client's perspective
Agents should realize that a client's reaction is not personal. A client may have had a hard day for some other reason even before encountering an issue with your company or brands.
Agents shouldn't overreact in such circumstances. They should attempt to imagine the issue from the client's perception.
You can teach agents to pay attention to client concerns quietly and talk calmly once the clients finish speaking.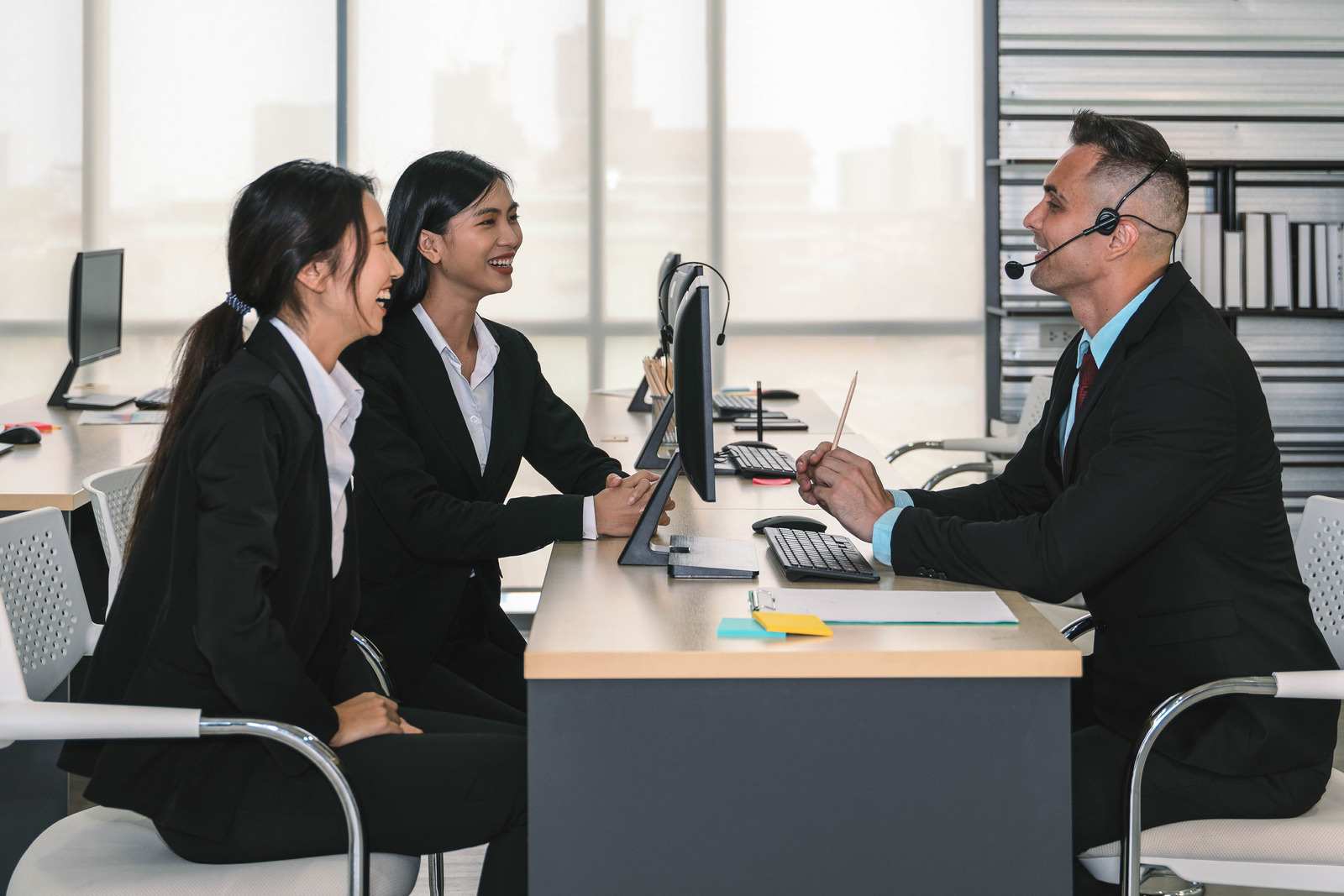 Taking offense to a client's frustration and bad attitude only worsens the situation. Knowing how to keep distance between themselves and their customers' emotions will help their apologies be more sincere.
Don't use template responses
When agents apologize to customers using template apology emails that portray no concern or empathy; it hurts rather than help your company.
You run the risk of losing such clients and need to consider how they might affect other potential clients if they openly express their opinions.
You cannot afford to allow negative reviews to spread in social media sites. In these circumstances, an apology email to clients and acknowledgement of the error are essential.
Avoid sending any apology email to customers with these types of templates.
We apologize for the inconvenience; our team is investigating.
I'm sorry for the trouble.
I apologize for the negative experience. To speak with a support representative, dial this number.
Take responsibility and be serious in your efforts
When dealing with a furious and unhappy customer, apologize to customers well. Remember that you are representing your company as a whole, not just one individual.
Act appropriately because his response will depend on what you do. It doesn't matter if you weren't the cause of the problem.
The client wants a company representative to accept responsibility before offering a workable solution.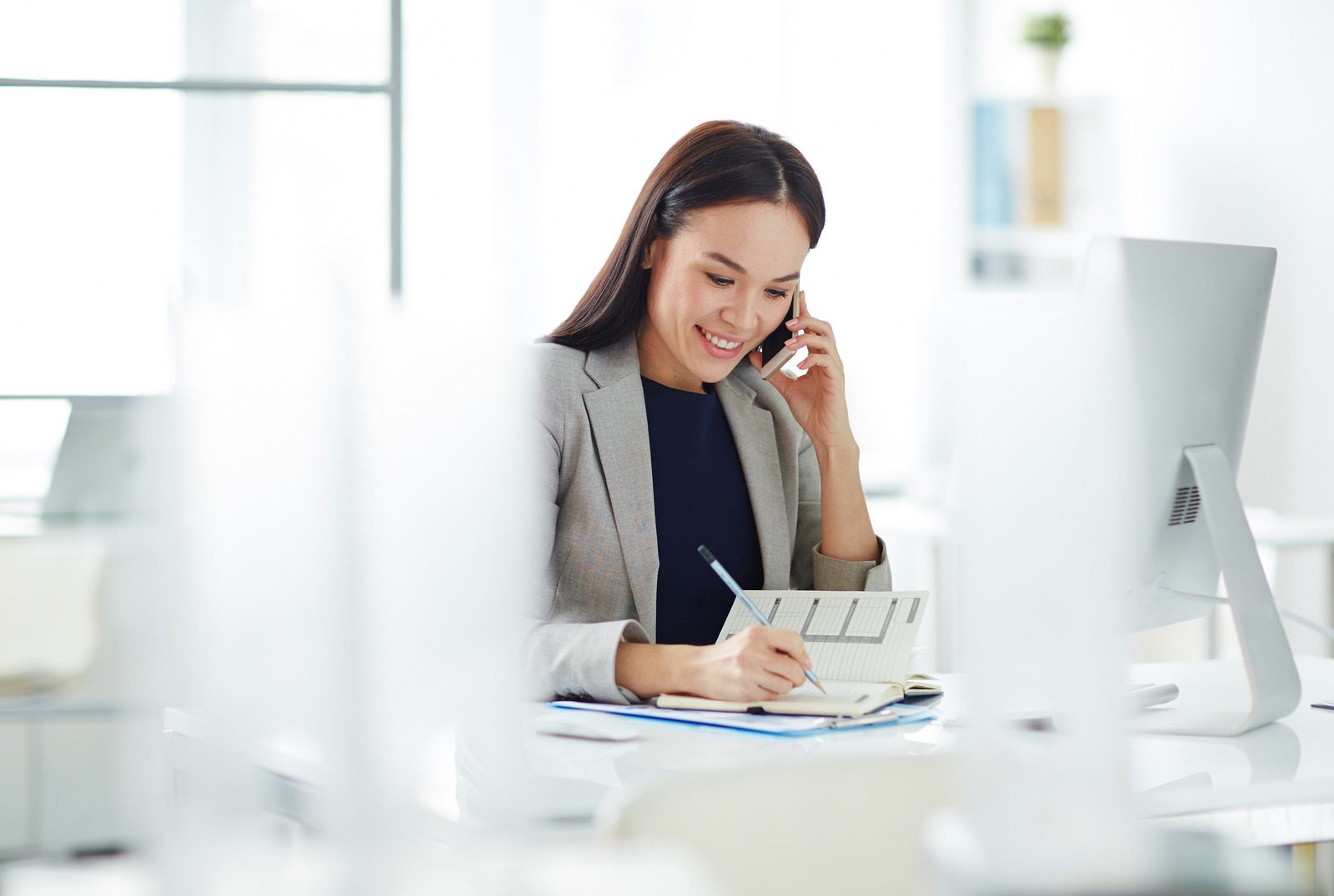 Tone
It's crucial to get the apology's tone right to express that you sincerely understand your customer's perspectives and you are making an effort to resolve their problem.
So, as you assure the client that you will personally handle the issue,
Be firm
Professional
Upbeat
Definitely, this positive approach will let them relax while understanding that their problem is still being taken seriously.
Assure and ensure it won't happen again
You've dealt with a consumer who has already wasted enough time trying to get the right solution. Subsequently,
You've taken care of their issue
Expressed regret
Succeeded in keeping them
Now is the time to reassure them that no one else will have the same problem and to thank them for helping to improve your product or service, if applicable.
In order to make your reassurance truth, it's crucial that you conduct a complete root cause investigation of the issue with all relevant internal teams.
Follow up
You should follow-up with your customer to see if all problems have been resolved and if they are receiving the best customer service possible.
Consequently, by following up, you can convert a disgruntled consumer into a loyal one of your brand.
Read our blog to learn more about customer follow-up strategies.
10 examples and templates of apology letters to customers
Delivering exceptional customer service involves not just meeting expectations but also taking responsibility when things go wrong.
The following list contains 10 examples of customer apology letters to help you effectively express regret and initiate damage control. You should, of course, always seek advice from your company's legal team for any serious issues.
1. Apology letter for mistakes
You can send the following apology letter to customers to seek their forgiveness for any mistake you may have made, for instance, miscommunication, undelivered emails or messages, or unexpected changes in policies or terms of service.
Apologies for Our Misgivings
Dear [Customer Name],
We are extremely sorry for [List the issues and issue details with date]. We understand how this must have affected your operations.
We will take the necessary measures to ensure that such an issue never reoccurs.
Thank you for your patience.
Sincerely,
[Your Name]
2. Apology letter to an unsatisfied customer
When you distribute surveys to customers and receive negative responses, it's crucial to follow up with those who provided the negative feedback. You can utilize the customer apology email example below to express your appreciation for their feedback and delve deeper into the cause of their discontent.
Apologies For Falling Short of Your Expectations
Hi [Customer Name],
Thank you for sharing your feedback with us. We are sorry to learn that you are unhappy with our [List product details]. To help us improve our product, we'd appreciate it if you could take a moment to let us know what led to your poor experience.
We would love to have a chance to serve you and our other customers better in future. We look forward to your response.
Thank you,
[Your Name]
3. Mass apology letter
Certain actions carried out by your business can affect a large number of customers. This could happen if, for instance, you disseminate inaccurate information to your clients through email. To rectify such a situation, you can use this mass apology letter and update the addresses of your customers.
An Update on [Issue at hand]
To our valuable [Company name] customers,
In our previous email, we stated that [incorrect info]. In fact, [correct info].
We would like to apologize for any inconvenience the incorrect information in that email might have caused you.
Rest assured, [Company name] is committed to preventing such occurrences in the future. Our goal is to provide you with the best service possible. We appreciate your patience and continued support.
Best regards,
[Your name]
4. Apology email to a customer complaint
It is commonplace to receive customer complaints along the customer journey. How fast you respond and apologize for the inconvenience can have a significant impact on the situation.
You need to demonstrate that you respect their time and take their issues seriously. You can use the following apology letter to customers:
Apologies for Falling Short of Your Expectations
Dear [Customer Name],
We would like to sincerely apologize for the inconvenience caused to you due to [Mention issue details]. Thank you for bringing this matter to our attention.
Although we strive to provide the best customer experience, it's evident we've fallen short in this instance. Please accept our apologies for the frustration and stress this must have caused.
We have created a support ticket of your issue with top priority, and our team is currently working on it. Your issue is to be resolved within [Give duration]. Thank you for understanding.
Sincerely,
[Your Name]
5. Apology follow-up email
After saying sorry and proposing a solution to a customer's problem, it is recommended to follow up with an email to confirm that the issue was fully resolved.
You can use the following customer apology email as a follow-up.
Follow-Up on [Issue]
Dear [Customer Name],
We trust that the solution we offered has successfully resolved the issue you reported. We assure you that we will take every possible measure to prevent its recurrence.
Your feedback is invaluable to us, and we encourage you to continue sharing your thoughts on how we can enhance our services. Should you have any more questions or concerns, please don't hesitate to reach out to us.
Thank you once again for your patience and cooperation as we worked through resolving your issue.
Sincerely,
[Your Name]
6. Apology letter for shipping a defective product
Customers' expectations can be completely shattered upon receiving a defective product. The product may have been damaged during delivery or simply been of poor quality. Regardless of the circumstances, it is essential that you apologize to the customer for the negative experience.
You can deploy the following customer apology email:
Apology for the Inconvenience 
Hello [Customer Name],
We want to sincerely apologize for the inconvenience you experienced when you received a defective product as part of your order [Order ID] on [Delivery date].
Assuring the quality of our products is of utmost importance to us, and we ensure that our products meet high standards before dispatching them. We have informed our quality control and logistics teams about this issue to prevent such instances in the future.
To rectify this error, we would like to extend the following options to you:
We can arrange for the same product to be shipped to you immediately at no extra cost.
Provide a full refund through this form.
Please feel free to reach out if you need any further assistance or have any other questions. We greatly appreciate your patience during this time.
Best Regards,
[Your Name]
7. Apology letter for when an agent was unfriendly or impolite
It is only normal that, in the course of business, an agent might have been unfriendly to a customer.  This following customer apology letter will help you make amends and possibly retain the client.
Apology for Unprofessional Conduct
Dear [Customer Name],
We deeply regret hearing about your unsatisfactory encounter with a member of our team. We appreciate you alerting us to this issue. Please accept our heartfelt apologies for this circumstance.
Please be aware that our customer service teams consistently participate in training programs to ensure they are equipped to assist customers in a professional and empathetic manner. While such incidents are uncommon, we strive to prevent them from happening in the future.
Should you have any questions or further comments, please feel free to contact us at [Your contact number].
Regards,
[Your Name]
8. Apology email for delivering a product late
At times, unexpected events such as unfavorable weather conditions or accidents may result in delayed product delivery to customers. This can undermine customer confidence in your brand and may even lead them to cease doing business with you. In such instances, you can utilize this customer service apology email template to manage these situations effectively.
Apologies for Late Product Delivery
Dear [Customer Name],
Our sincerest apologies for the delay in delivering your order for [Product Name/ID]. We acknowledge it was supposed to reach you on [Promised Delivery Date]. Regrettably, unexpected technical issues prevented us from achieving this.
Rest assured, your product will be delivered by [New Delivery Date]. We greatly value your patience during this time.
Sincerely,
[Your Name]
9. Apology letter for scheduling conflicts
There are instances when staff members might have overlapping appointments with clients, necessitating prioritizing one over the other. This can lead to customer dissatisfaction and potential damage to your brand's image. To handle such situations, consider using the following sample apology letter.
An Update on Your Next Appointment
Dear [Customer Name],
I regret to inform you that [ team member] unfortunately has an unforeseen conflict and is now unavailable for your scheduled appointment on [date].
We'd like to work with you to find a new suitable date and time. Kindly visit our [website/app or give us a call] to choose an alternative date and time that work for you.
We apologize for the inconvenience. Thank you for your understanding and flexibility, and we look forward to seeing you soon.
Sincerely,
[Your Name]
10. Apologizing for an unexpected disruption in service
Whenever your business experiences unpredicted disruptions such as website downtime, it's recommended to send an apology letter to customers as quickly as possible. Doing so can alleviate the burden on your support agents of managing numerous calls and emails inquiring about the incident.
You can use this sample apology email to communicate your regret and inform customers about the outage.
We're Sorry for the Unexpected [Outage type]
Dear [Customer name],
We apologize for the inconvenience, but we are presently dealing with [Outage details]. If you've attempted to access our website in recent hours, you likely encountered [an error]. Our team of experts is working diligently to rectify the problem and restore the website to full functionality as swiftly as possible.
We anticipate the issue to be fully resolved by [Mention time]. We sincerely apologize for any trouble this outage might have caused you and appreciate your continued trust in shopping with us!
Sincerely,
[Your Name]
Rebuild customer relations with a heartfelt apology emails to customers
Every business makes mistakes. However, how you choose to handle these errors can distinguish your company from your competitors.
Use these strategies in your customer apology emails to apologize to customers and observe the understanding they create.
Try using BoldDesk, which helps you to manage customer issues and store templates easily in your customer support.
Check out our BoldDesk free trial to see how it can improve your support operations. Schedule a live demo with one of our product experts to explore how BoldDesk can be tailored to meet the specific needs of your business.
For any questions, please contact our BoldDesk support team.
Related blogs
Tips for escalation management