Understanding customer perception of your brand is vital in today's highly competitive business environment.
How customers view your brand can significantly impact their purchasing choices and loyalty, ultimately leading to a company's success or failure.
This blog will explore the following concepts:
What is customer perception?
Customer perception is how customers view a specific product, brand, service, or company.
The importance of knowing clients' attitude towards businesses lies in its potential to affect customer loyalty, the image of the brand, and the company's sales.
Why is client perception important?
The following are impacts of how customers perceive a product or service.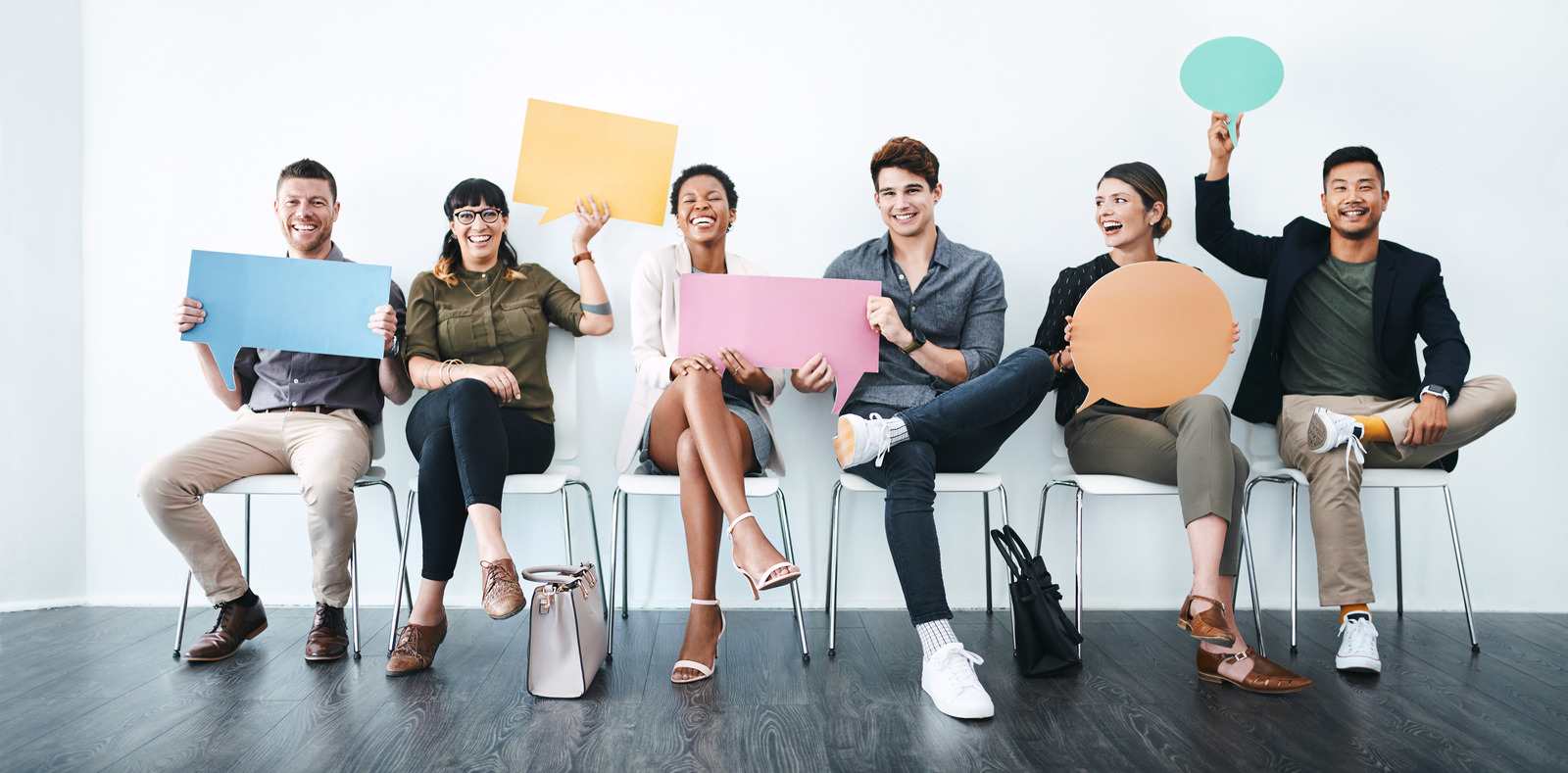 A brand's image is directly influenced by customer perception. A brand's reputation may suffer due to a negative customer opinion, whereas positive customer opinion can improve it.
Positive customer experience provides a competitive advantage
Positive customer perception can provide businesses with a competitive edge in the market. It can also help differentiate a brand from its competitors.
Determines customer loyalty
The way a client perceives a brand affects their loyalty—a positive customer perception enhances customer retention. Therefore, clients who value your product or service are more likely to become repeat customers.
Influences buying decisions
A customer's attitude dramatically influences their buying choices. If a customer deems a product or service high quality or in line with their values, they are more likely to purchase it.
A company's bottom line can be influenced by clients' attitude towards their brand or general business. A positive customer insight results in higher sales and profitability, while a negative insight may cause losses.
What factors influence customer perception?
The following are some of the factors affecting consumer perception:
a. Product quality: Customer perception involves the quality of a product or service. If they perceive a product to be of high quality, it can justify higher prices than competitors.
b. Price: The goal of pricing is for customers to believe they are receiving good value for their money. This can be tricky.
If you price a product higher than its perceived value, customers will react negatively. But if you price it too low, customers will question the product's quality.
c. Customer service: Customers' attitude towards a brand can be significantly swayed by a business's quality of customer service. A company's reputation can be boosted by good customer service strategies.
On the other hand, a company can be perceived as unfriendly to customers through poor customer service.
d. Brand image and reputation: How customers perceive your business is greatly influenced by the image and reputation of a brand and vice versa. Brands that have a positive image and reputation tend to be viewed more positively by customers.
e. Marketing strategies: Customers' perception of a product or service is significantly swayed by its marketing and advertising strategy.
These are the tools you use to build an image for your products, and if your marketing is backed up enough by reality that customers believe it, client perception will match.
Ways to measure consumer perception
Gauge how your company is perceived through the following:
Customer surveys
Surveys are one of the most frequently used methods to gauge customer perception. These can be conducted via CSAT, NPS, and CES.
According to a study by Harvard Business Review, the primary metric used by 80% of customer service organizations to measure customer experience is customer satisfaction (CSAT) scores.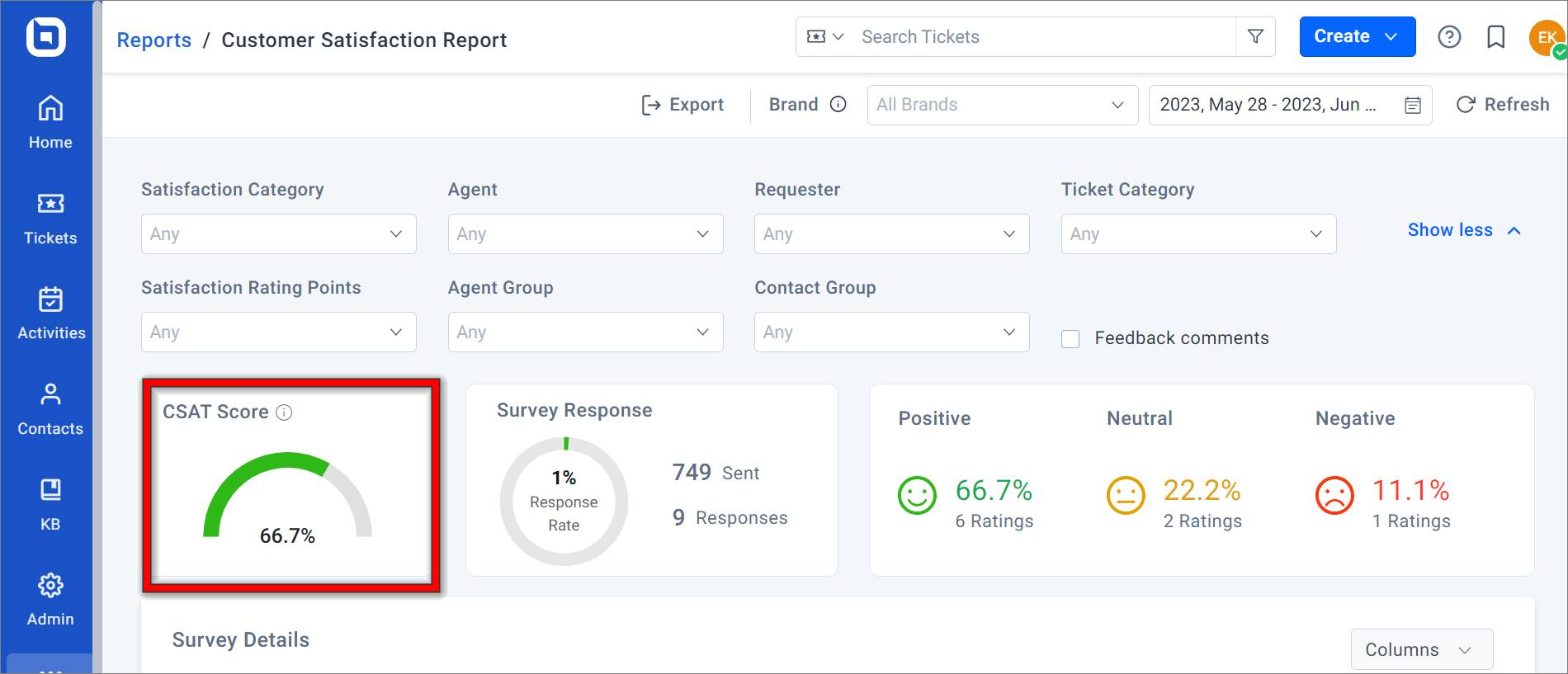 The survey should encompass questions related to the customer's experience, the quality of the product or service provided, and their overall sentiment toward the company.
Collecting customer feedback
Encourage your customers to complete feedback forms following a product or service purchase.
This could provide valuable insights regarding their expectations, which are dependent on their attitude of your company, and how well you have met them, which can tell you if that opinion is changing.
Social media platforms
Companies can monitor how their customers view them by keeping an eye on comments and posts on social media mediums like Facebook, Twitter, and LinkedIn.
They can evaluate comments that mention their products and that are posted directly to company sites to gauge the overall perception of their customers.
Customer feedback and reviews
Companies can comprehend customer opinion of their product or service by analyzing online reviews. This is an effective method to measure customer insight.
BrightLocal survey statistics reveal that approximately 46% of shoppers believe in online reviews as much as personal recommendations, so this is a significant source both reflecting and shaping people's perceptions.
How to improve customer perception
Here are the seven most effective strategies your company can employ to tailor good customer perception.
1. Provide excellent customer service
The interactions between a business and its customers greatly influence how everyone perceive your company's attitude toward customers.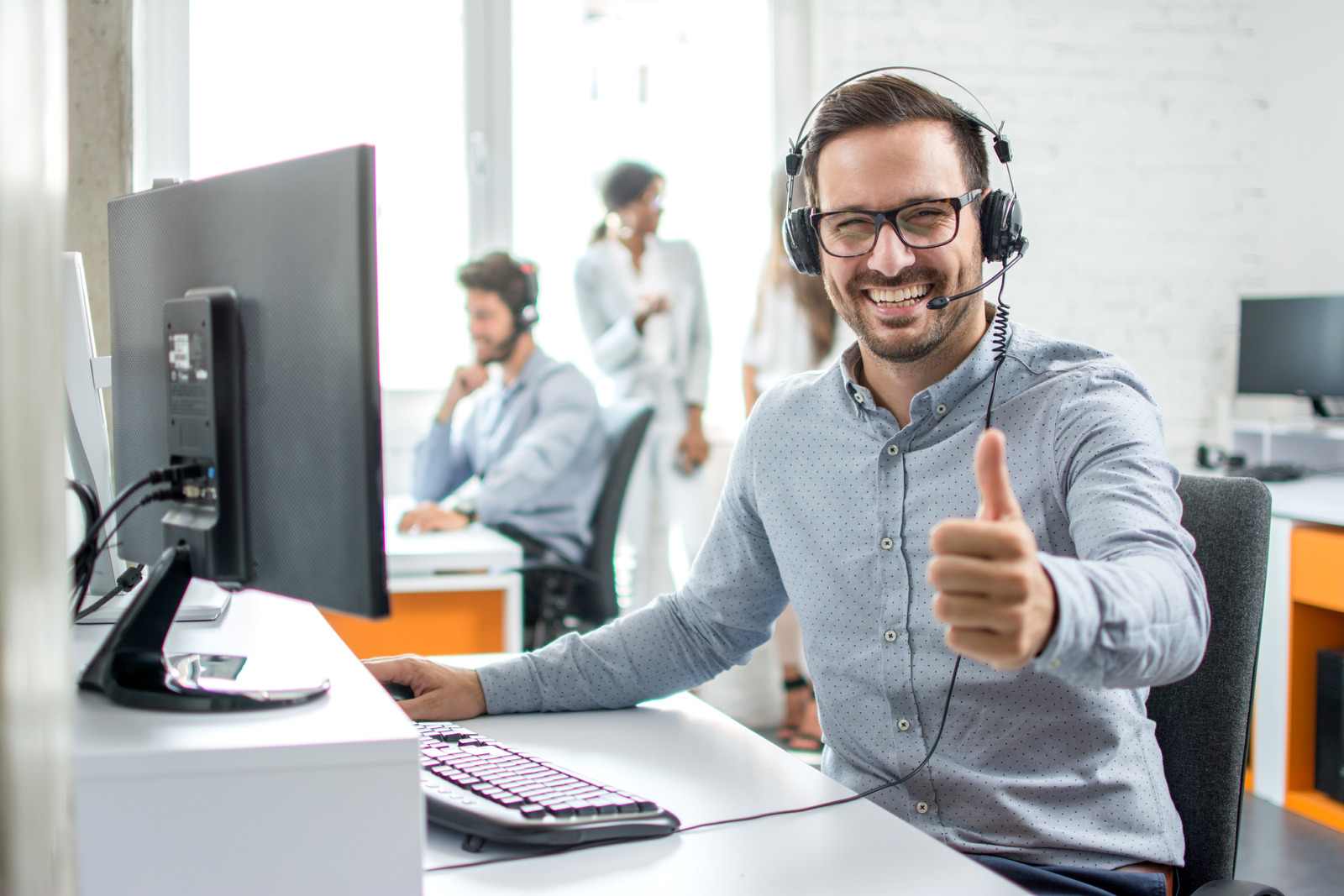 A customer service team with a reputation for being courteous, timely, and effective can make customers perceive your company as being appreciative and respectful of them.
2. Maintain high-quality products or services
You want to make sure that the quality of your offerings meet or exceed the expectations fostered by customers' perception of your company. Your reputation will suffer if the quality is poorer than expected.
While improving quality is always a good way to fix this, you can also tailor your marketing to lower customer expectations and target a lower end of the market.
3. Implement effective communication
Maintaining open communication channels and frequently updating your customers on new product releases, company announcements, and other updates can foster an image of a social company that likes to include clientele.
Offer customers a chance to give feedback, and if appropriate for your business, let them know when you make a change based on it.
4. Ask for customer feedback
How a company responds to customer feedback can significantly influence how customers perceive them.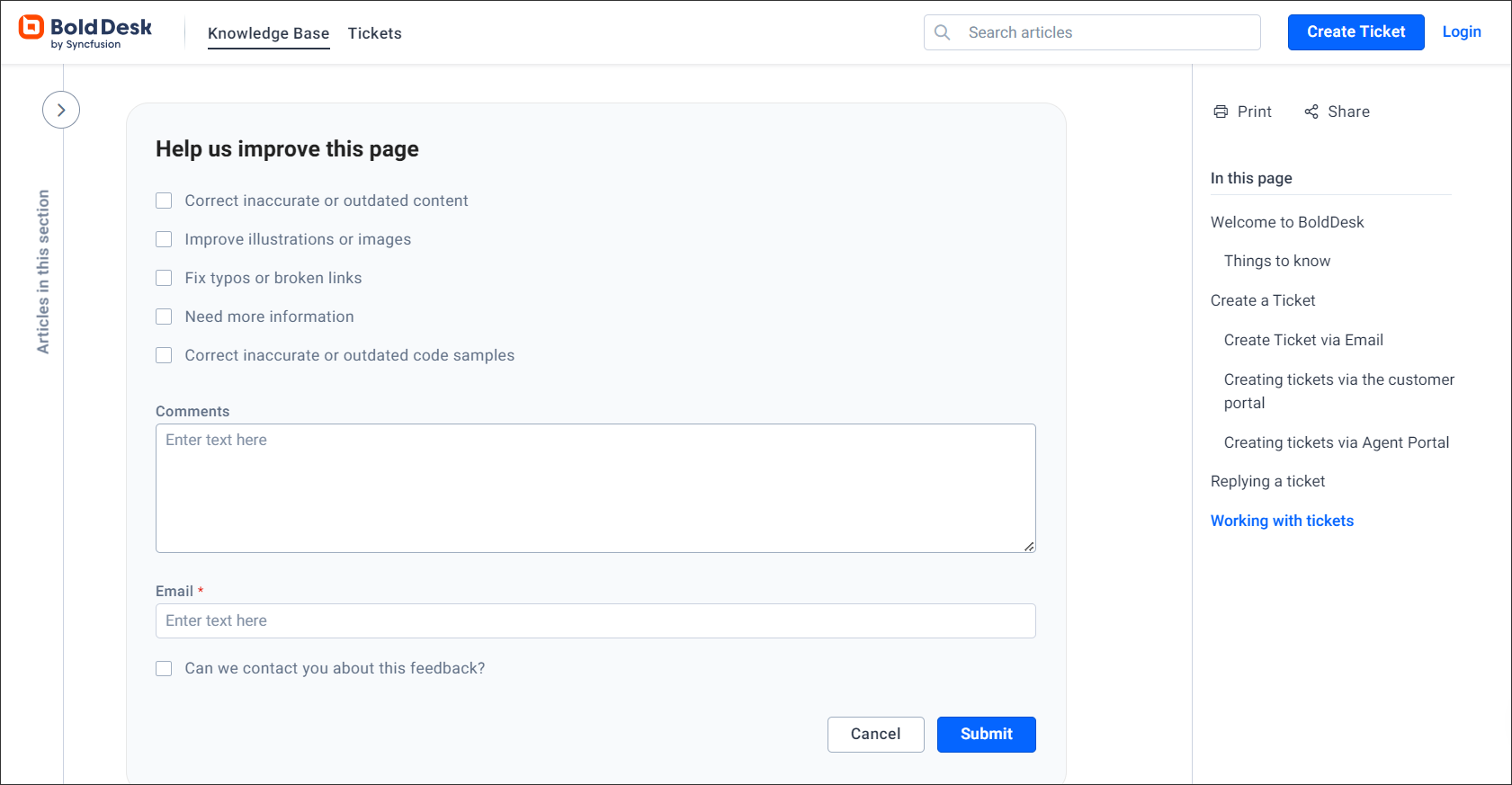 A company that values, listens to, and responds to customer feedback is typically seen as more customer-focused than a company that ignores suggestions or customer complaints.
5. Monitor and respond to reviews
Make sure your online presence positively represents your brand. Interact with customers on social media, keep your website user-friendly, and handle online reviews efficiently.
6. Personalize the customer experience
Customers' opinion of your company as customer-driven can also be significantly improved through personalization.
By focusing on individual preferences, customizing marketing messages, and adapting product suggestions, you can offer positive customer experience with your brand.
7. Corporate social responsibility
To be perceived as a business interested in more than just financial gains, participate in corporate social responsibility programs that are in line with your brand's values.
Customer perception matters!
In summary, the success of your business can be significantly influenced by customer perception, a potent force. It's not just about providing a quality product or service; it's about how well you craft public perception of your brand and follow through by meeting the expectations that perception creates.
Schedule a live demo to learn how BoldDesk can assist your organization in improving customers' perception of your support team's competence and willingness to help. Start a free trial to experience various features. Contact the BoldDesk support team for any questions or concerns about our product.
Related articles