Customers expect good customer service. They value and appreciate the efforts of companies to ensure their clients have the best experience. Companies should always strive to improve the customer service they offer so as to improve customer satisfaction levels. In this blog, let's learn why it is vital to satisfy your customers and the ways to improve your support.
What is customer satisfaction?
Customer satisfaction refers to how customers feel towards a company, its products or services, based on the experience they had. The quality of the support that a company offers will determine the level of satisfaction clients who need it will feel.
Why is customer satisfaction important?
Customer satisfaction is important because it:
Boosts customer loyalty and retention
A client's experience determines whether the client returns or switches to a competing brand. Customers who are satisfied with the support they receive when they encounter a problem will come back. They know the company backs their products and will feel confident in making further purchases.
Attracts new customers
Positive reviews and feedback help market the company to potential customers. Most clients who want to purchase a product or service will first check the reviews and feedback from existing customers. If the current customer is satisfied with the support service they received, they will talk about it in reviews. They'll also recommend the company to people they know.
Methods to enhance your customers' satisfaction
Here are some of the tips to build up your client's satisfaction:
1. Get feedback from customers on a regular basis
The best way to know if your services or products satisfy your customers is to ask for their feedback often, after short periods. There are several methods to use to get feedback from clients:
Customer satisfaction (CSAT) surveys get reviews from clients once support tickets are closed. The most common survey questions ask the clients to rate and review the products or services offered or talk about their customer service experience.
Carry out customer effort score (CES) research after customers contact the support team.
Employ the use of net promoter scores (NPS) to measure the statistical data in feedback.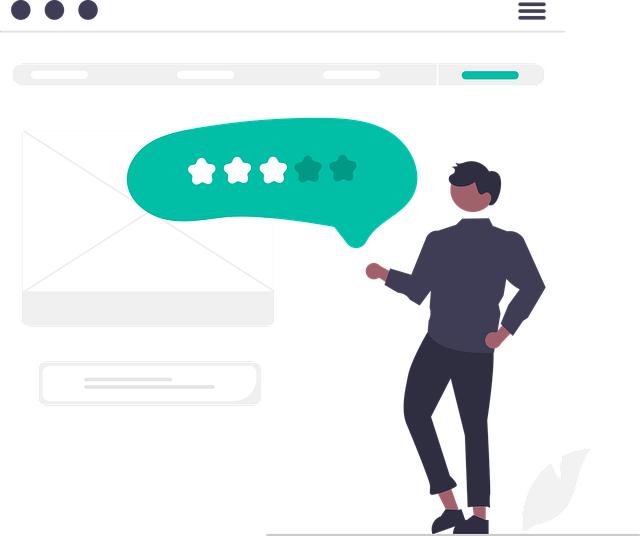 This feedback lets company leaders know the areas they need to improve on in their brands and customer service.
2. Take action on the negative feedback
Feedback from customers can be negative based on their experiences. Agents must analyze the reviews that the clients give, try to understand them, and then fix them as fast as possible. Core issues with a product should be forwarded to product teams, common solutions added to website help sections, and clients reassured that their issues are being handled.
3. Reply to all feedback
Different clients share different feedback based on their experiences. Whether the review is positive or negative, strive to respond to them. Customers value responses from the company on their feedback. They feel appreciated if you interact with them on a personal level. If the feedback is negative, this is more essential. It's best to apologize for any problems caused and assure the client that the issue will be looked into and resolved. On the other hand, for positive feedback, you can thank the customers for taking the time to give feedback.
Replies to all feedback builds the relationship of a company with its customers. It also leaves the customers more satisfied.
4. Share feedback with all relevant teams
Other teams need to be informed of feedback from customers, that is relevant to their work. For instance, if the feedback is about the debugging process, the software testing and debugging teams need to know about it. This will help the whole company stay current on issues and what each client prefers. It will also help support teams provide fast and more accurate solutions straight from their in-house experts when needed.
Cross-team cooperation on issues ensures the customer service and products offered are top notch.
5. Listen to and understand your customers
It is important to know your clients. The support team should know what the clients prefer, their goals, and their common demographics. Such information helps agents build rapport with clients, and thus builds their relationship.
To understand clients makes them feel valued. This in turn builds their loyalty and trust in your brands.
6. Offer fast response and resolution
The time it takes for agents to respond to and resolve an issue will show how satisfied a client feels. Customers who receive fast responses to their inquiries or whose issues get resolved fast have a good experience. If an issue will take long to resolve, keep your clients updated so they know they're not forgotten. This shows the clients that they are valued.
7. Train your support team to be efficient
Support agents should know the products or services that the company offers in details. Agents with the right skills and experience will be able to handle and respond to issues fast. They will also be more accurate with less need to escalate issues. Product and customer service training are vital for an efficient customer support team.
8. Provide self- service options
You can empower your customers and support team by having self-service options. When you provide self-help tools on your website like knowledge bases, clients are able to find solutions to issues without live help. Agents, on the other hand, are able to access relevant information in internal systems that helps them resolve issues with ease.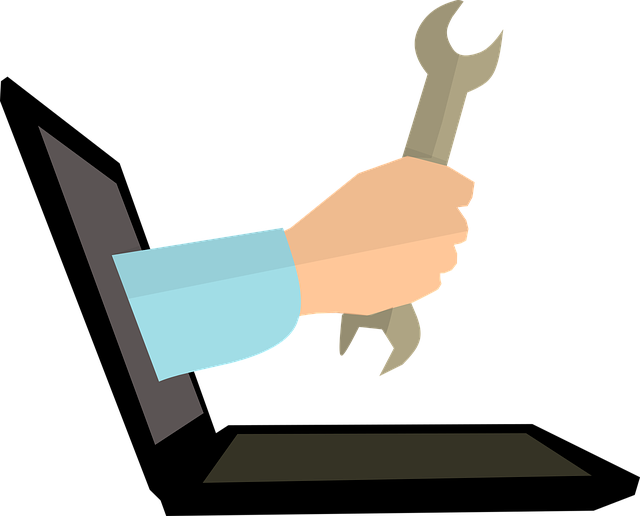 Knowledge bases in your help desk can offer articles, how-to videos, FAQs, and other documents. When clients are able to solve issues on their own, it saves your team time and effort and makes the customers happy, too.
9. Personalize the experience of customers
You can personalize the experience of each client in many ways in order to improve customer satisfaction. First, you can customize support responses by adding names of clients. Second, you can recommend products, services, and solutions to fit the needs of each customer. When you customize their responses, it makes your agents seem more human and less robotic. Clients will also feel like they matter. This makes them feel satisfied with the support they got.
10. Choose the right help desk for your customer service
To conclude, ensure you have the right help desk software for your customer service. This means you should ensure that your help desk has all the right features to make customer service smooth. As a result, it will enhance customer satisfaction.
Consider help desks with automation, such as SLA automation, to avoid human errors likely to occur from manual ticket processing. Features such as a knowledge base software reduce the effort and time used by agents and clients to resolve issues. Agents are able to focus on more urgent issues.  As a result, nothing falls through the cracks, and issues are solved very efficiently. Such organized customer service will leave customers satisfied with their experience, and thus boost customer retention and loyalty.
Conclusion
Customer satisfaction is vital in the strive to ensure the success and growth of a company. A happy and satisfied customer is a customer retained. They keep using your brands, recommend them, and help market for you through public feedback.
Consider BoldDesk as the help desk best able to improve the experience of your clients. Try the BoldDesk free trial to see how it can improve your customer satisfaction levels. Feel free to contact the BoldDesk support team if you have any questions on BoldDesk.