You probably spend much time in customer service answering the same queries. For common questions, your customers likely want answers right away.
Considering these points, there is a seamless solution: canned responses or help desk ticket response templates.
Using canned responses for customer service is a valuable trick that enhances customer support. In this blog, I will walk you through some common canned responses examples and explain them.
What is a canned response?
Canned responses are prewritten texts used by help desks that allow support agents to send quick replies to customer queries.
A list of canned responses for customer service can save support agents time by allowing them to provide fast resolutions to more customers.
Thereby, it increases the overall efficiency of the company's customer service.
Benefits of canned responses
Nowadays, clients anticipate support that is effective, tailored, and quick. In fact, approximately 12% of clients expect a reply from a support representative in just 15 minutes.
Help desk ticket response templates play a major role in customer service to keep customers engaged.
Besides, predefined messages:
Provide rapid and precise information.
Enrich conversations.
Help avoid clerical errors.
Save you time and money.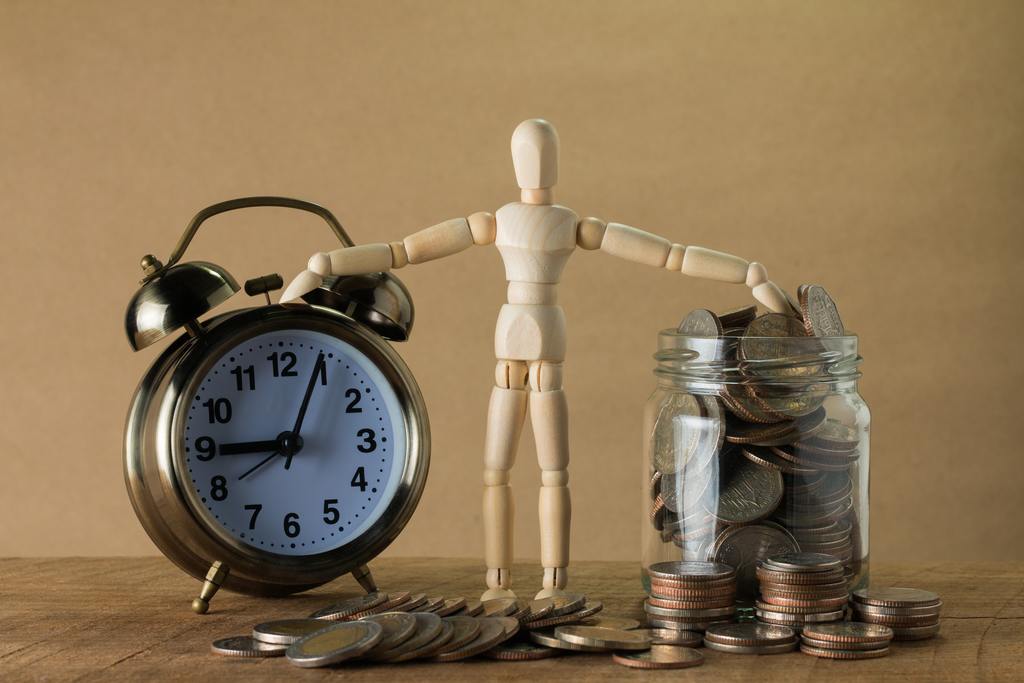 Check out more reasons why canned responses are good for customer service.
How to create canned responses
Creating help desk ticket response templates helps you avoid typing the same responses over and over during customer conversations.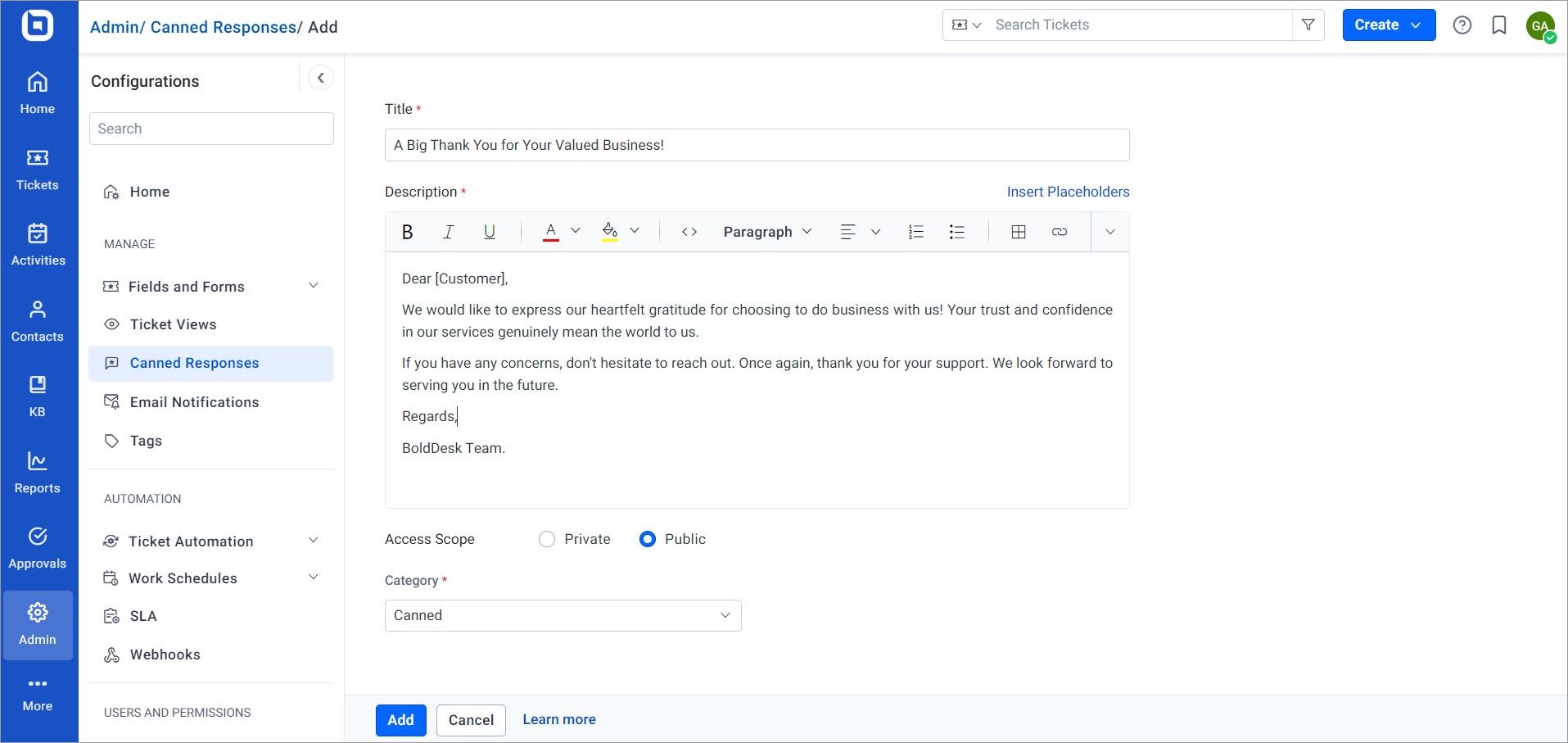 Rather than slamming out a few responses you typed before, here are a few guidelines worth adhering to when writing canned responses.
This will help make the conversations they're employed in more productive and increase customer satisfaction.
Collect frequently asked questions for your pre-written templates– this clarifies the most common issues, and from there you can develop the best canned messages.
Provide clear and concise messages in the canned response- keep the messages concise and impactful for quick information distribution.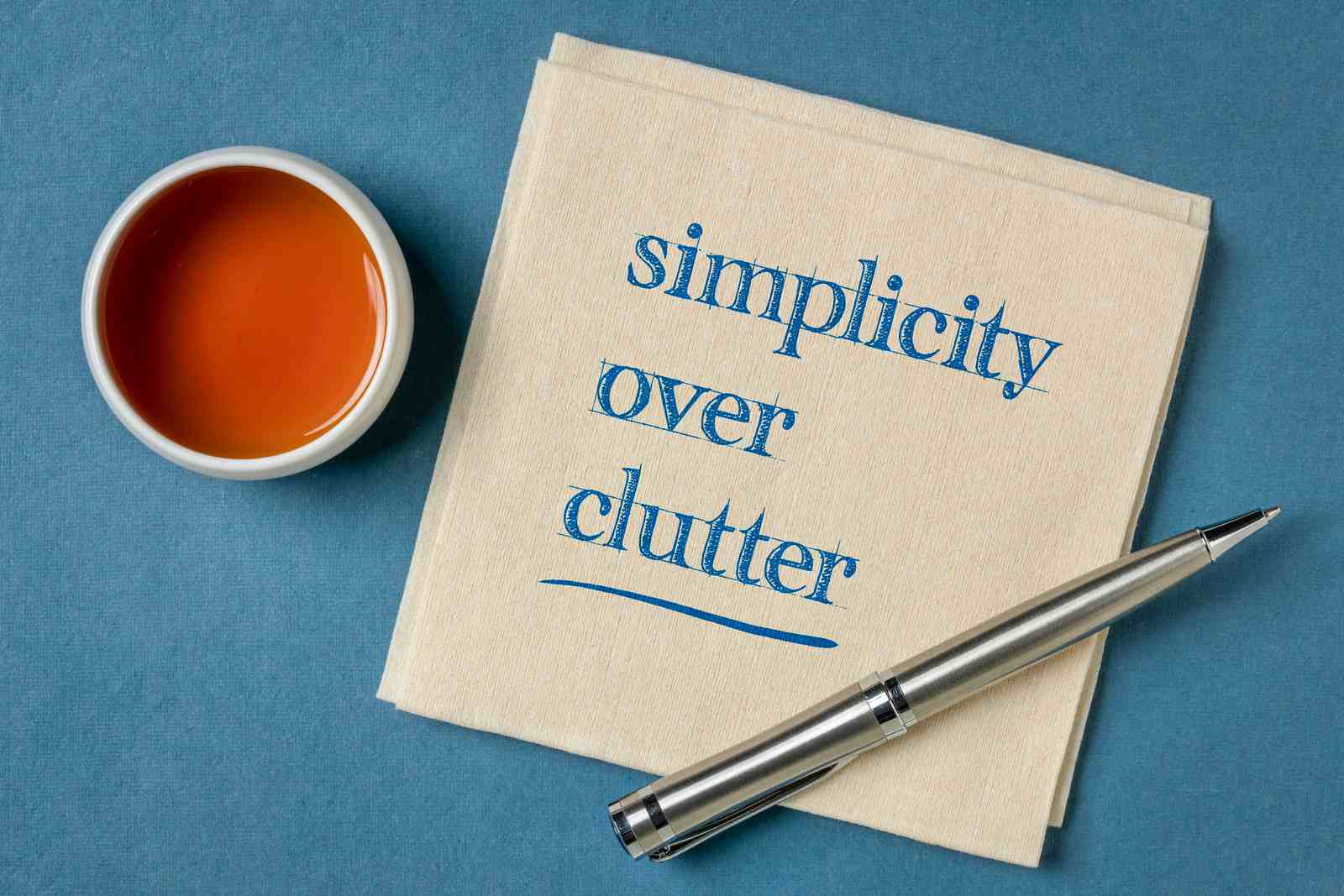 Customize your message- Even canned responses can sparkle when they are personalized. Personalization accommodates the unique circumstances and needs of each customer.
Include a call to action (CTA)- this gives clients a course of action to follow, and other topics related to their issue for their benefit.
Find more tips in our blog on how to create effective canned responses for customer service.
20 Canned responses examples for emails
We've collected some of our own frequently received queries and created canned responses for them. Here, we provide some of them that you can apply in your own scenarios.
1. Send acknowledgment
The first impression makes the strongest impression on customers. Once we receive a client's request, we have to acknowledge them to make sure they know we are working on it.
Use the following canned message as an acknowledgment:
We have received your support request, and a ticket has been created. An agent from our Internal Support team will be responding soon.
2. Require more information from the customer
If you need some more information to handle the customer's issue, ask the customer to provide it. You can rephrase the response text based on your requirements. Here is one example:
I need a little bit of information before we continue so I can access your account. Would you please answer a few questions for me?
3. Working for a long time on an issue
Some support issues require a longer time to resolve. When the time needed to fix the issue increases, your client's patience decreases.
So, inform them that you're making every effort to find a solution and that you'll keep them updated. After that, fulfill your promise.
This demonstrates how much your company values the customer's experience, even after the sale. For example:
Our support team is actively working to resolve your [ISSUE]. Your request is being given top priority, and I'll see to it that the problem is fixed over the weekend. I appreciate your patience.
4. Split ticket
If a customer submits multiple queries related to various departments in a single ticket, you need to split the ticket so that it can be managed properly.
In this situation, you can use the following message:
This ticket includes multiple queries, so we are separating them into a new ticket IDs on your behalf. Please follow the updates for this query with this ticket ID.
In the future, if you have new questions about our product that are unrelated to the open ticket, please open a new ticket instead of posting them in the open ticket.
5. Request a sample
Sometimes customers may submit a query that you have already resolved. In this case, you may use the previous solution and ask the customer to check whether their issue is cleared.
If it is not, ask them to send you a sample for further processing. For example:
Could you please try the previous solution and let me know whether the reported issue has been resolved? If you are still receiving the same problem, please share your working sample or change the attached sample to replicate the reported issue. We will provide a solution as soon as possible.
6. Closing ticket after resolving the issue
Customers may sometimes forget to respond about their resolved issue, and you're stuck needing to close the ticket in your workflow.
In that situation, you can use the following canned message:
As we have not heard from you since our last update, we are scheduled to mark this ticket as closed, considering your issue has been resolved.
Please open a new ticket if you have any other concerns or reopen this ticket if you want us to follow up with this issue. We are always happy to assist you.
7. Closing ticket without knowing issue status
When you're waiting for a reply from the customer and you don't receive it, then you can close the ticket by providing the following message:
As we have not heard from you since our last update, we are closing the ticket now. Please create a new ticket if you have any other concerns or reopen this ticket if you want us to follow up on this issue. As always, we are happy to assist you.
8. Closure follow-up
Customers expect a quick resolution when they submit a request. Sending quick responses to customers is essential in increasing customer happiness.
One of the crucial customer follow-up strategies is obtaining feedback after resolving an incident. Help desk ticket response templates make it easier for agents to provide updates following ticket resolutions.
Here is an example canned response:
We are pleased to hear that the reported issue is resolved on your end. If you face any other issues, we suggest you open a new ticket. Could you please confirm whether we can close this ticket since the reported issue is resolved?
9. Respond to customer feedback
Whatever response you may receive, either positive or negative, it helps shape and improve the productivity of the company. Customers share their opinions about your service or products, which are valuable.
You can create help desk ticket response templates to show gratitude to customers for sharing their feedback. For example:
Thank you for your valuable feedback. This will help us going forward, and we will continue to deliver you an excellent experience.
10. Thank-you message
We must treat every customer with respect, and we should thank them for choosing our product or service over the competitors.
Be thankful for the chance to demonstrate the quality of your product or service and for the customer spending their money with you.
You can use the following response to show your gratitude:
Thanks for confirming that the provided solution resolved your reported issue at your end. Please let us know if you need any further assistance on this. As always, we are happy to assist you.
Streamline your Customer Support Operations with BoldDesk
An all-in-one Help desk with a one-page ticketing interface to help you execute your support operations in a jiffy. Sounds interesting?
11. Responding to negative feedback
Even if you provide the best customer service you can, you're still bound to receive negative feedback for some reason. Dealing with angry customers is part of the support process.
To soothe customers, we need to make them feel heard and valued using the right messaging. A recent study revealed that 83% of customers agree that they feel more loyal to brands that respond to and resolve their complaints.
You can regain customer trust quickly if you have a canned response ready, like the following one:
Thank you for providing us with your insightful feedback. We apologize for the inconvenience caused. We pride ourselves on providing top-notch customer service, so we regret falling short in this regard. And sure, we won't allow this to occur once again.
12. Payment process
When customers complete the payment process, they require some guidelines for proper payment. Often, many customers raise similar questions.
Prewritten help desk responses will aid you in responding quickly with something like the following:
Please continue your payment process at <payment link>. Please check the available payment option for your subscription plan before initiating the process.
13. Reassigning support requests to another agent
There are many reasons for reassigning a customer request to another agent. In these situations, the customer might wait longer than usual for a solution.
Therefore, before the customer requests an update, inform them that you are purposely reassigning the issue to get them the required solution.
Use the following help desk ticket response template:
After reviewing your issue, I've found that it will be handled better by our [TEAM NAME] team. So, I've forwarded your request to them. I hope that you get your issue resolved as soon as possible.
14. Providing special offers or discounts
Companies provide special offers for their products to customers. Offers bring inquiries along, and by creating canned responses, your agents can save time.
Moreover, agents can respond immediately to frequently asked questions without typing. The following is an example.
We are offering a 20% discount on all subscription plans up to end of this month.
15. While support agents are offline
Some customer service teams don't operate 24/7. But there's no off time for customer queries, especially when your clients' time zones are not the same as yours.
Craft a help desk ticket response template to get around this problem. This reply ensures customers that their request was received even when your agents are not available.
Additionally, customers learn more about your company hours, so they know when to get in touch with you the next time they face issues.
We appreciate your request for assistance. Our company working hours are Monday to Friday, from [hours]. Our customer service representatives are currently not available. We'll reply to your message as soon as we can.
16. Here's an update on software license issue
Rather than leaving your client in the dark regarding their issue, keep them informed with regular updates on the progress of the resolution.
You could even take this chance to ask for additional information to speed up the process.
This is to provide you with an update regarding your software license issue. We have successfully tracked the transaction. Kindly provide the details of your license key to help us update the date of expiration of the package.
17. We value your loyalty—Thank you for choosing us!
Express gratitude to customers who choose your product or service. This will go a long way in creating a positive impression, fostering a relationship, and ultimately turning them into repeat customers.
We are grateful that you chose our product. We take pride in our dedication to giving you the best experience possible. Please do not hesitate to contact us if there is anything else we can do to enhance your experience.
18. Update on feedback about a feature request
Customers often inquire about new products, tools, or updates that could potentially serve them better.
Create prewritten replies to acknowledge their requests and inform customers of whether they can be realized and what alternatives are available.
If their suggestions are feasible, keep them updated on the progress and let them know when the product or update can be accessible.
We have received your request for a [feature name] feature. We are currently working on it, since it has been requested by several customers. The feature will be available as soon as possible. Your feedback is greatly appreciated, as it helps us to provide you with better service.
19. Sending notification for a product release
Express gratitude to customers who suggested a feature that is now available. Let them know that their input was valued and that they were part of the product's development process.
This will help foster loyalty and encourage them to keep providing valuable ideas.
Create compelling canned responses that not only generate excitement for your new product, but also trigger your customer's desire to make a purchase.
We are pleased to inform you that your request for (a particular feature) has been fulfilled! Our new ( product with feature) is designed to provide an even more exciting and engaging experience. Update the app and get ready to be amazed!
20. Issue resolved
Customer service agents are frequently bombarded with common questions from new customers. Craft help desk ticket response templates that offer comprehensive guidance to these queries.
Introduce a reference source, for instance, a link to a knowledge base that will prompt customers to research further on their own.
This will not only help customers become more self-sufficient, but also reduce the burden for customer service agents in the future.
We are glad to inform you that your ticket (ticket #) has been successfully resolved. We are now closing the ticket. However, if you encounter issues with (subject) again, please check out our knowledge base (linked) to see if a solution may be in our frequently asked questions.
Conclusion
With the canned responses examples listed above, you can efficiently interact with customers by sending them precise and quick responses.
In order to raise customer satisfaction levels and boost customer retention rates, your support teams should consider using canned responses.
You can only achieve this by using the appropriate tools to deploy canned responses and support across all your platforms. We're here to assist.
BoldDesk enables you to create customized help desk ticket response templates, ensuring timely and tailored responses for your clients.
Get in touch with us  to set up a 30-minute live demo to learn how BoldDesk's features can be customized to align to your business's needs. Sign up for a 15-day free trial today.
Related articles