Issue tracking software is commonly used in an organization's customer support to create, update, and resolve reported client issues, or even problems reported by an organization's employees.
The best issue tracking software is the one that fits the needs of the organization. It should be easy to use and flexible enough to adapt to the organization's processes.
In this article, we'll delve into the leading software solutions for issue tracking, an incredibly useful tool for any project. Additionally, we'll discuss the many benefits it offers.
What is issue tracking software?
Issue tracking software is a type of program that helps organizations manage and maintain lists of customer issues, such as bugs, glitches, errors, and other problems.
It is primarily used by businesses and organizations to record, report, and monitor customer issues that arise during the course of their operations.
These systems help companies improve their productivity, ensure efficient task management, and deliver high-quality products or services by efficiently dealing with problems.
15 Top issue tracking software to overview
Issue tracking software has been shown to be a crucial tool for managing projects, regardless of size. It offers users a structured system to supervise and record progress.
Let's explore some of the leading software solutions that can assist businesses in excelling at customer service in 2023.
1. BoldDesk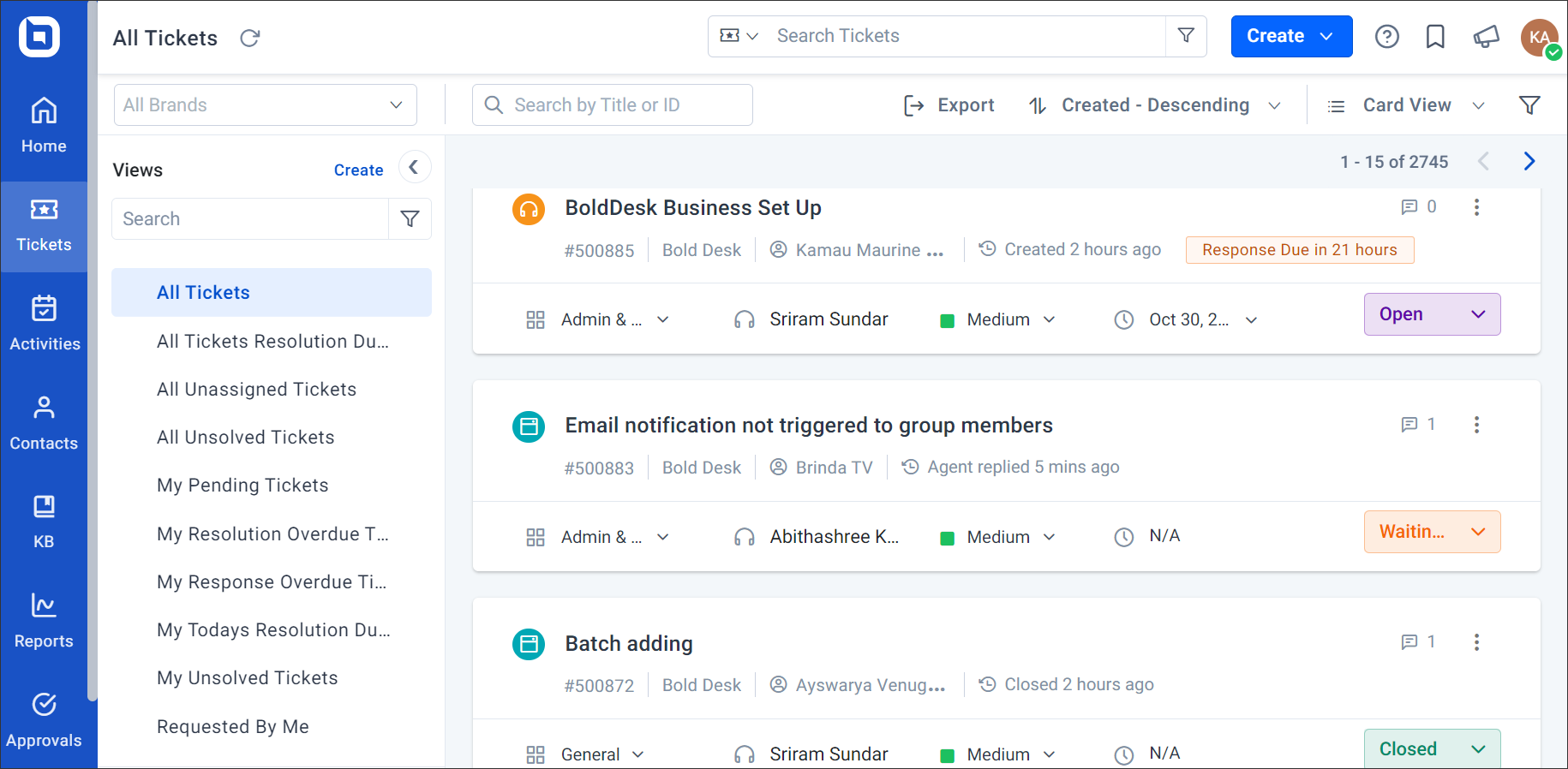 The BoldDesk issue tracking software is a comprehensive customer service instrument that manages the entire ticket lifecycle, from ticket creation to receiving customer responses about the provided solutions.
It empowers businesses to swiftly respond to customer inquiries, monitor progress, and consolidate all information in one location.
Each issue generated can include comments from other team members and attachments, if required.
This issue tracker's user-friendly interface enables easy topic searches or the addition of new topics free from clutter.
BoldDesk offers custom apps and integrates third-party systems that add more detail to a problem, aiding in a more effective resolution.
Teams can tailor the issue tracking software according to their needs, with an option to include custom fields and workflows.
Top features
Pricing
There are two categories for BoldDesk's pricing plans:
Starter: Starts at $12 per agent/month.
Growth: Starts at $20 per agent/month.
Enterprise: Starts at $40 per agent/month.
The unlimited agents package gives you the liberty to expand your business without any financial restrictions.
Standard: Starts at $199/month.
Pro: Starts at $499/month.
Business: Starts at $999/month.
BoldDesk provides greater savings to its customers during Black Friday.
Should you require help, don't hesitate to reach out to the BoldDesk support team. Alternatively, you can start a 15-day free trial or arrange a live demo.
2. Zendesk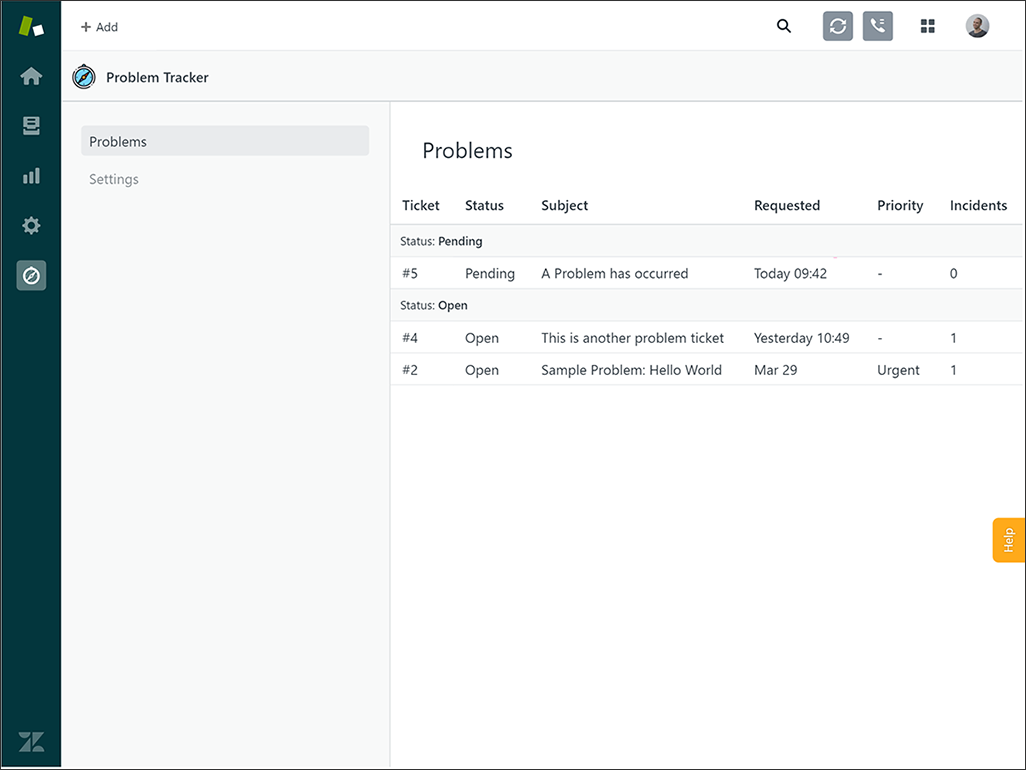 Zendesk is problem-solving software that gathers all your company's customer tickets in a single location. It enables you to manage, evaluate, and resolve problems to ensure customer satisfaction.
It provides a single, dynamic interface where all customer interactions are consolidated, essentially allowing you to juggle multiple tasks without bungling them.
Pricing
Zendesk offers a free plan.
Premium plans: commencing at $19 per agent/monthly.
3. ClickUp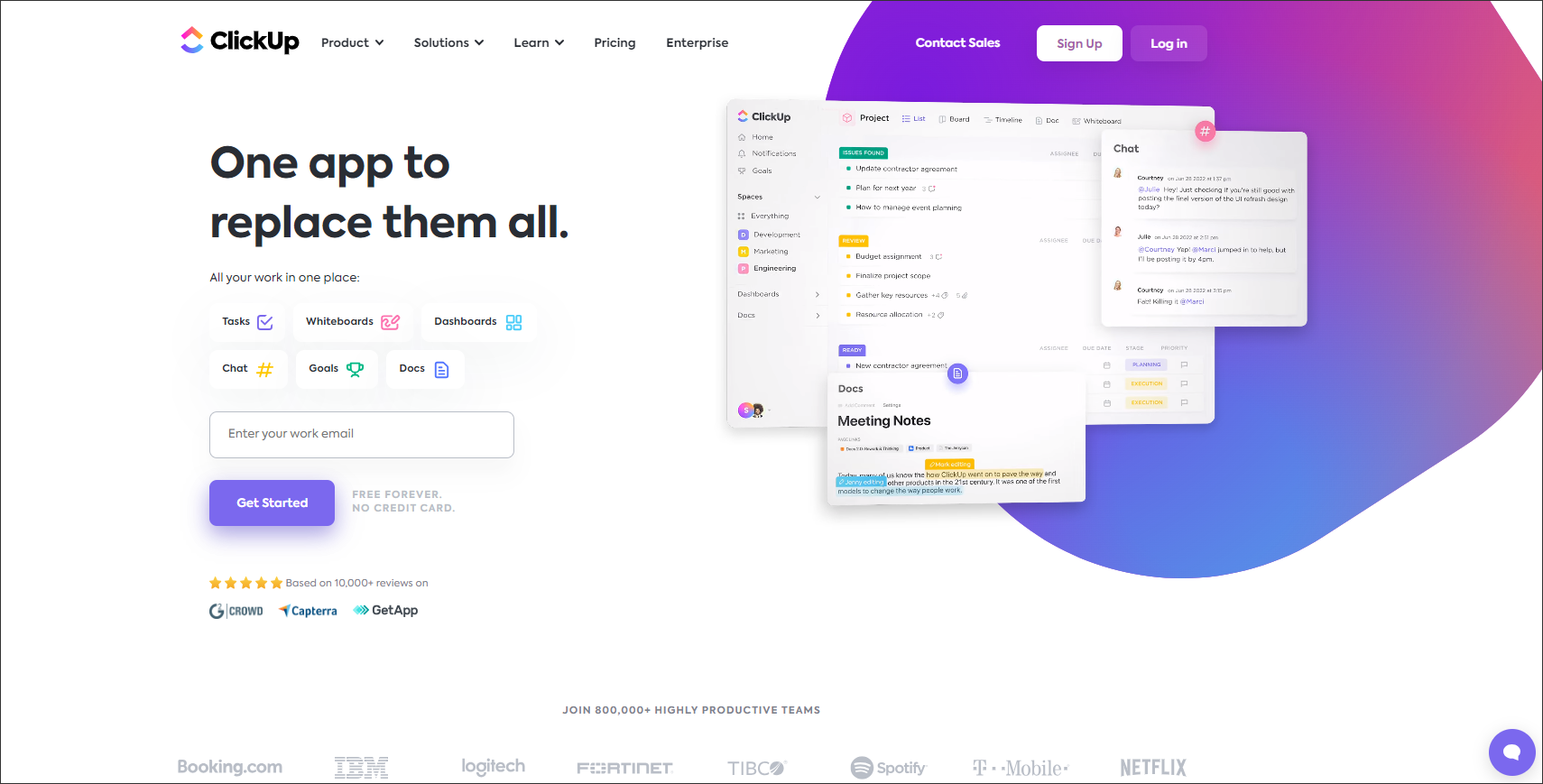 ClickUp is a highly rated productivity and issue tracking tool utilized by efficient teams in both small and large firms.
This customer service project management software enables your teams to achieve optimal outcomes for customer retention.
It is an ideal choice for issue tracking if you and your team are familiar with project management tools.
This fully cloud-based tool offers a plethora of features that aid in communication, collaboration, task assignment, task status tracking, alert setting, and much more.
ClickUp's activity stream presents tasks in real time, enabling you to see them as they are created and completed.
Pricing
Do not offer free plan.
Unlimited: $5 per user/month.
Business: $12 per user/month.
Business Plus: $19 per user/month.
4. GitHub Issues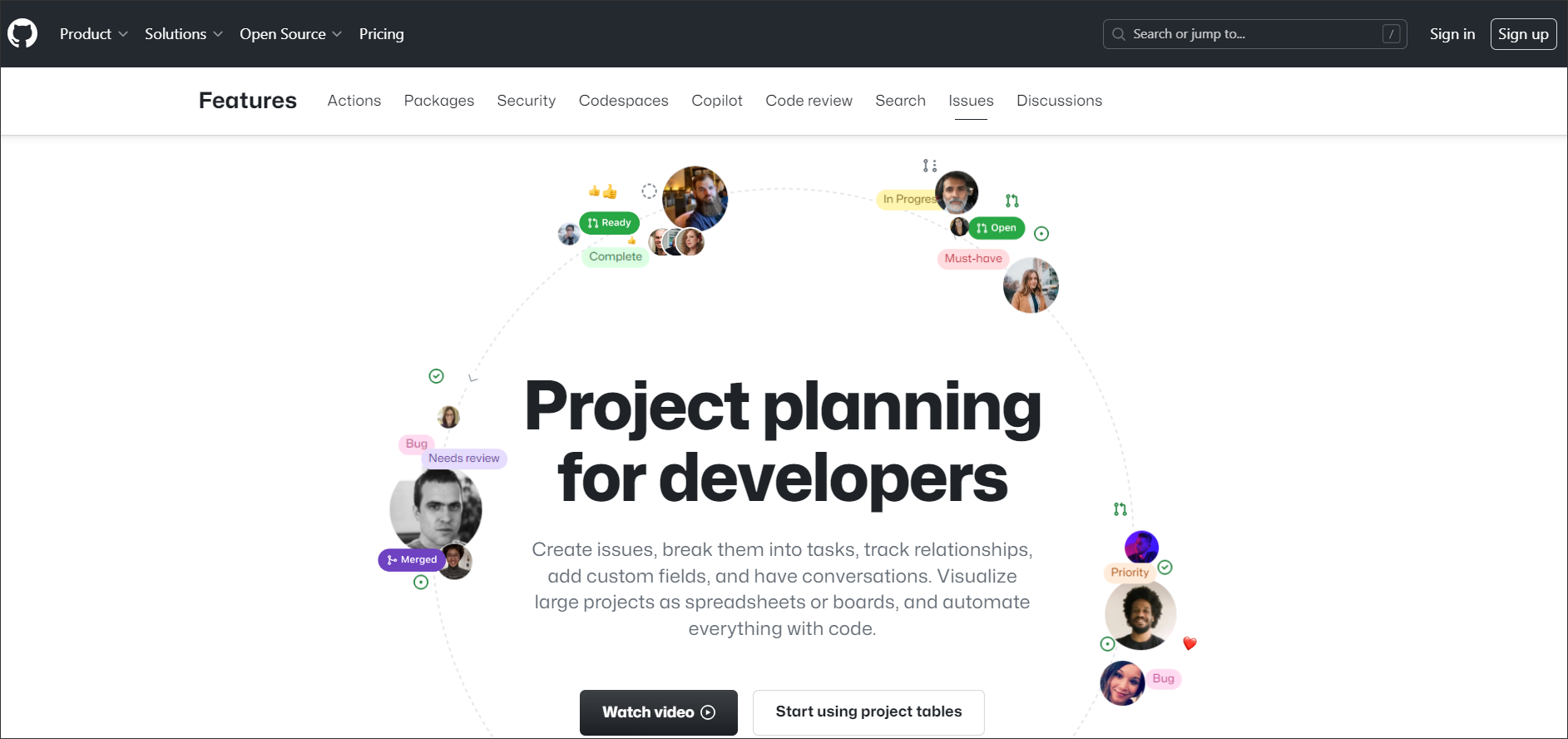 GitHub Issues, a widely used issue tracking software, is integrated into the GitHub code repository platform.
It is frequently used by software development teams to identify and solve issues in software code.
GitHub provides all the necessary features of a ticket tracker system with the added advantage of flexibility to adapt to your preferred way of working.
It has numerous features for issue tracking such as breaking down issues into manageable tasks, creating boards and tables, collaborating using Markdown, and more.
Teams can even customize the issue tracking software to suit their needs, with options to include custom fields and workflows.
However, GitHub's downside might be its steep learning curve. While developers familiar with GitHub can easily navigate the platform, those new to it might find the multitude of features overwhelming.
Nevertheless, GitHub's utility for developers means it can facilitate collaboration across engineering and customer service functions.
Pricing
GitHub offers a free plan.
Team: $4 per user/month.
Enterprise: $21 per user/month.
5. LiveAgent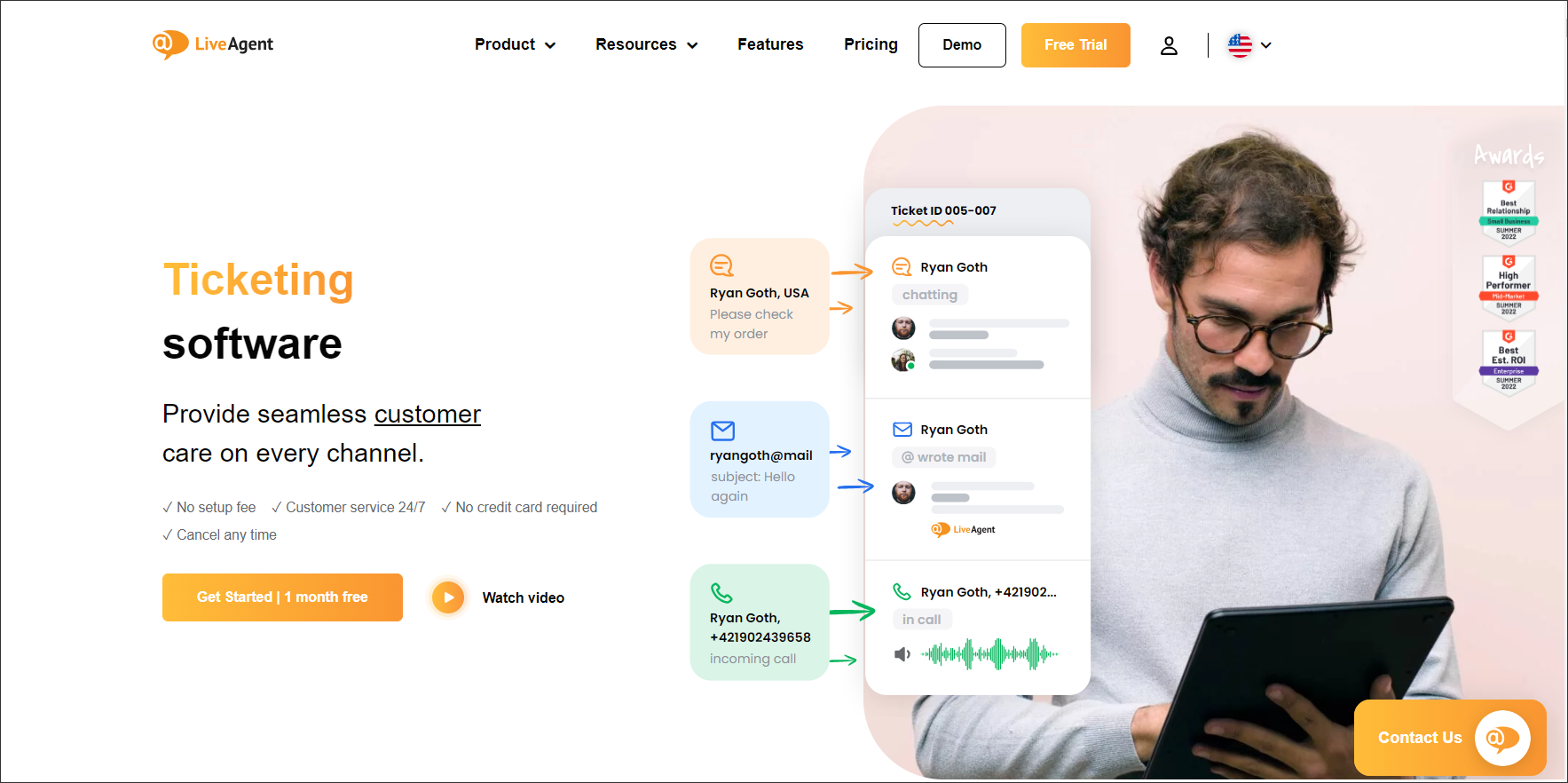 LiveAgent is a potent issue tracking application designed to streamline and manage customer service problems.
It empowers businesses to swiftly respond to customer inquiries, monitor progress, and consolidate all information in one location.
The software also allows for chat window customization, intelligent management of chat traffic, automated greetings, and more.
Pricing
Do not offer free plan.
Ticket: $15 per user/month.
Ticket + Chat: $29 per user/month.
All-inclusive: $49 per user/month.
6. Freshdesk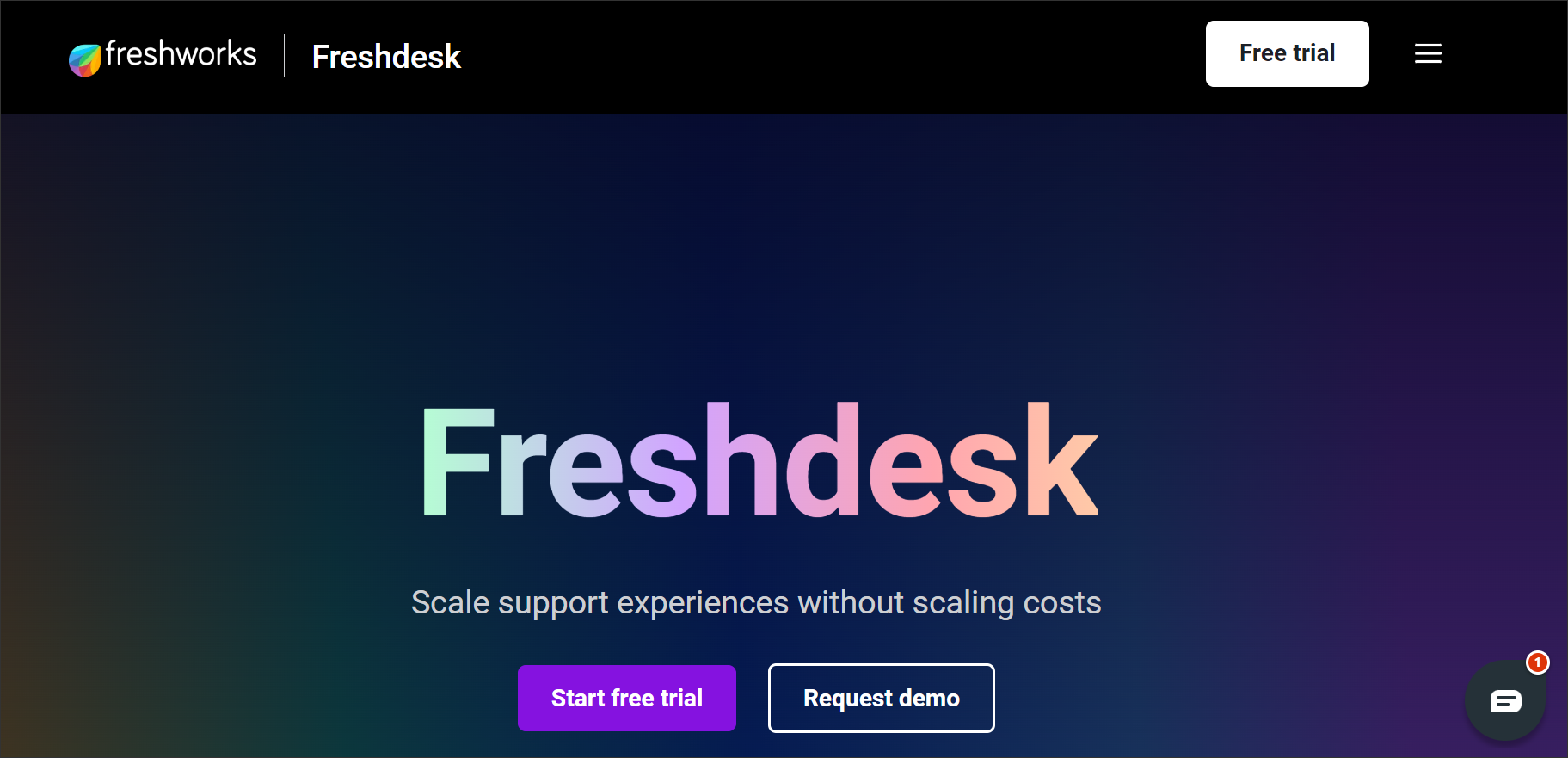 Freshdesk is a suitable choice if you want to improve your internal or external support operations with an omnichannel solution that enables tracking, recording, and customer issue management.
It's particularly targeted at smaller businesses, given its affordable prices and user-friendly interface.
An additional advantage of Freshdesk is the Freshworks Academy, which eases the task of training your agents on the new system.
Pricing
Do not offer free plan.
Growth: $18 per user/month.
Pro: $59 per user/month.
Enterprise: $95 per user/month.
7. Jira Software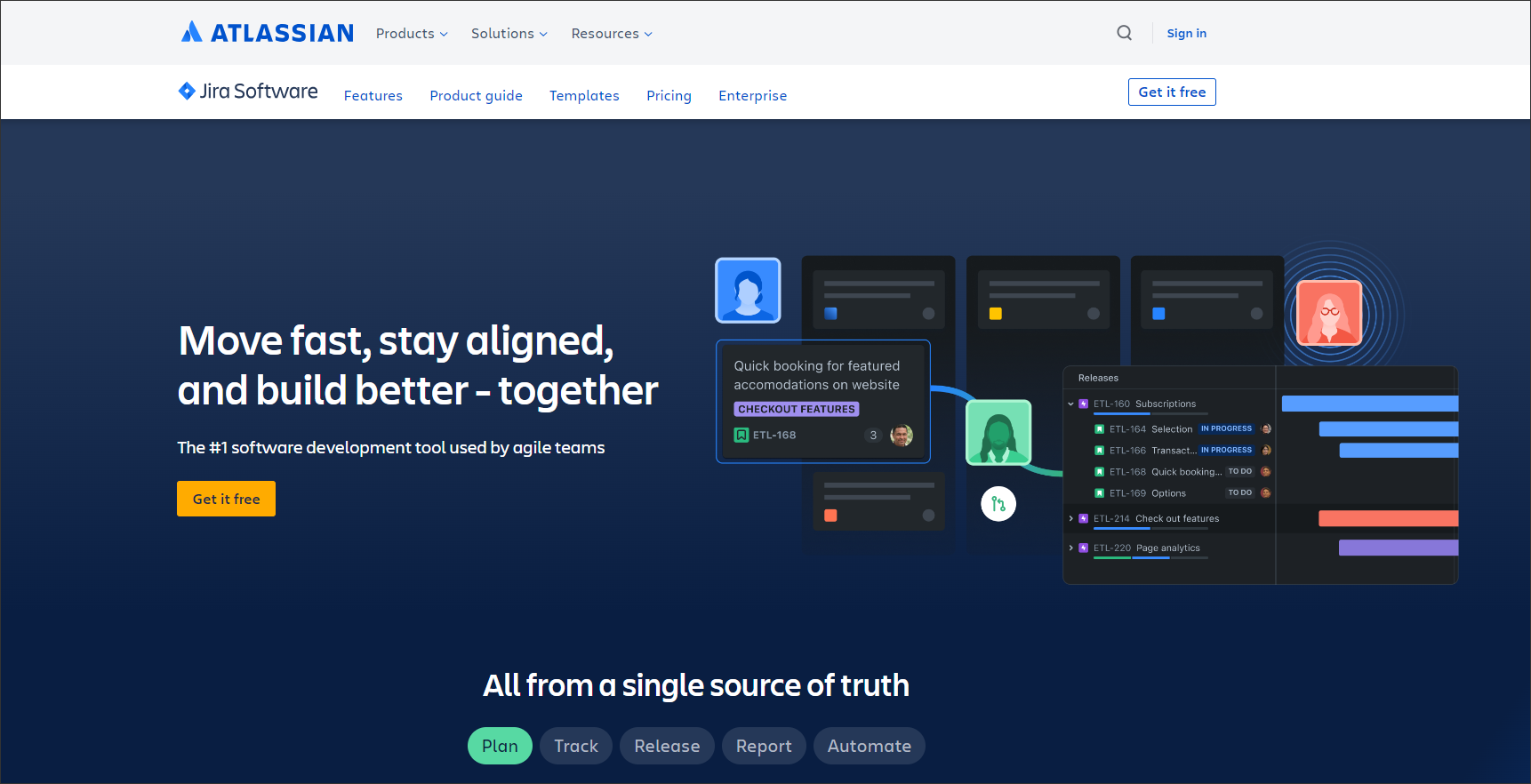 Jira Software is a specialized issue management tool that efficiently bridges your engineering and support teams on any development issues.
It has the essential features required to elevate and connect tickets in your integrated support system or within Jira itself.
Jira assists teams in planning, delegating, monitoring, overseeing, and reporting tasks.
It serves as a unifying platform for teams, catering to an extensive range of needs, from Agile software development and customer support to the requirements of small businesses and large corporations.
Pricing
Jira offers a free plan.
Premium plans: beginning at $7.75 per user/monthly.
8. Hubspot Service Desk Hub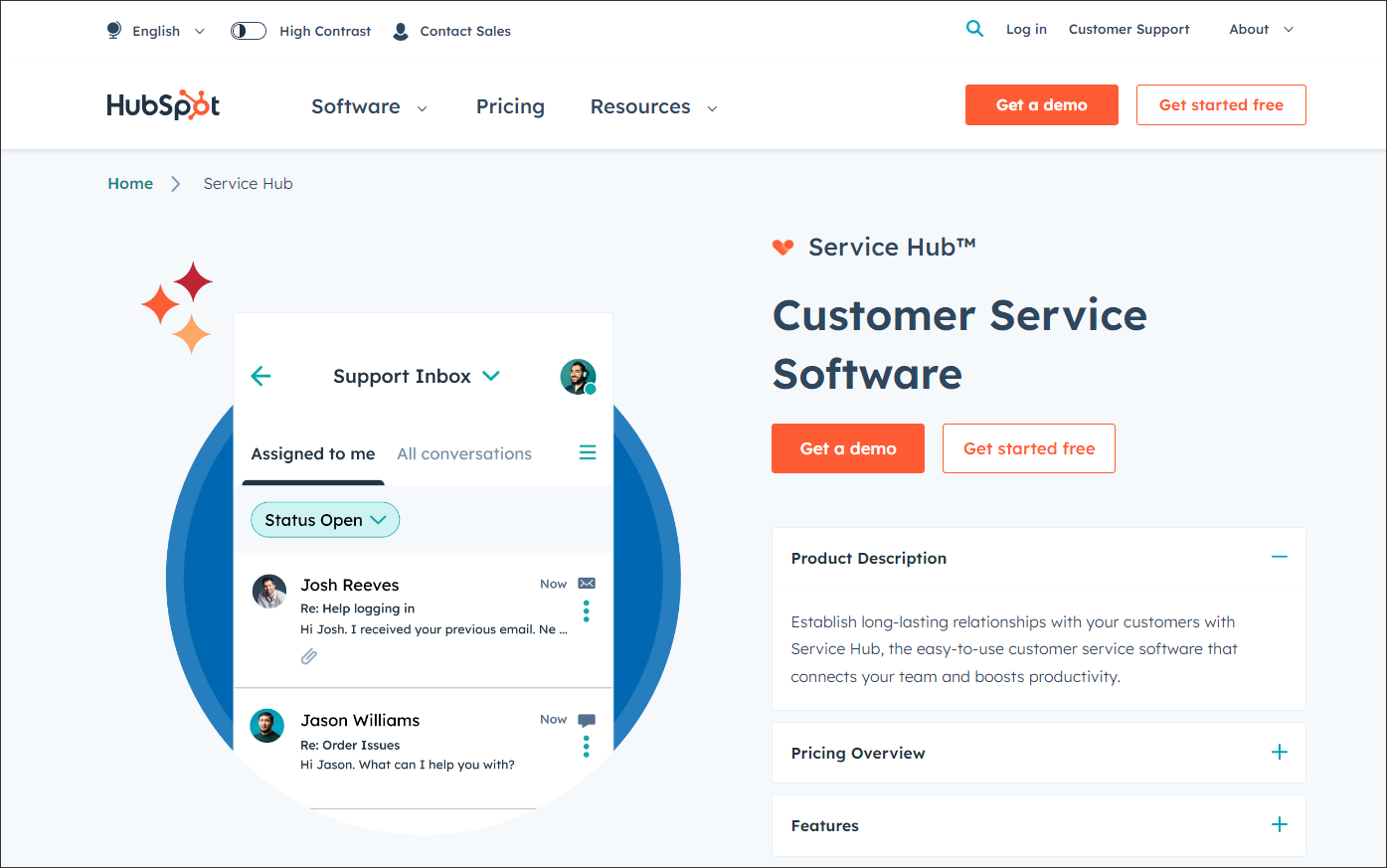 Hubspot Service Desk Hub is an issue tracking software that aids businesses in managing and tracking customer queries and issues.
It includes features like ticketing, live chat, and automation to streamline customer service processes. It also provides tools for measuring customer satisfaction and tracking agent performance.
Pricing
Offers free trial.
Advanced features starting from $20 per user/month.
9. TeamSupport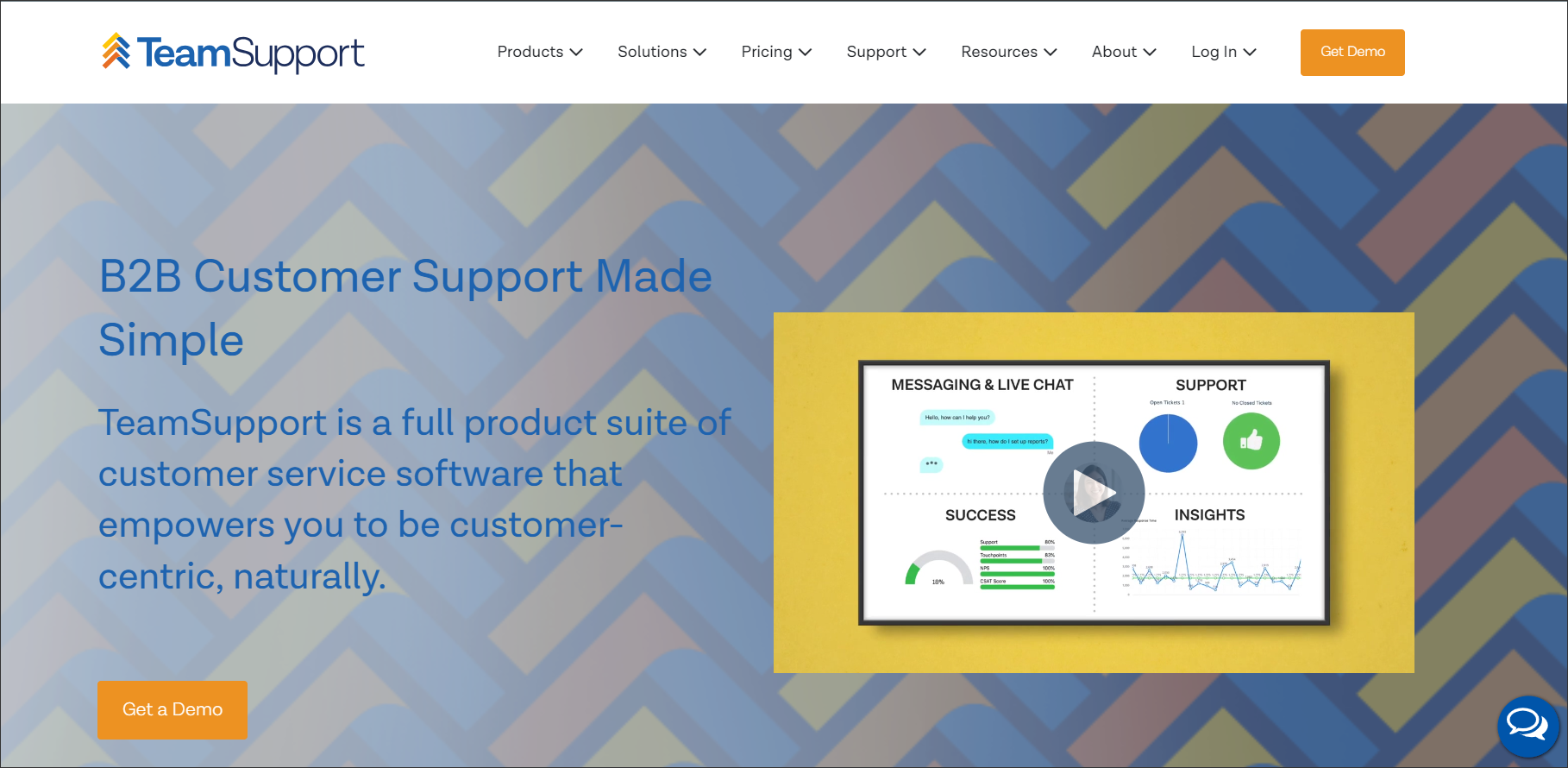 TeamSupport is a versatile issue tracking system specifically designed for business-to-business companies to enhance customer support.
Besides assisting in tracking reported problems, it also provides quick solutions.
It is highly customizable, with options for custom fields, workflows, and rules, allowing you to seamlessly integrate it into your existing processes.
Pricing
Do not offer free plan.
Essential: $49 per user/month.
Enterprise: $69 per user/month.
Complete customer: $119 per user/month.
10. HappyFox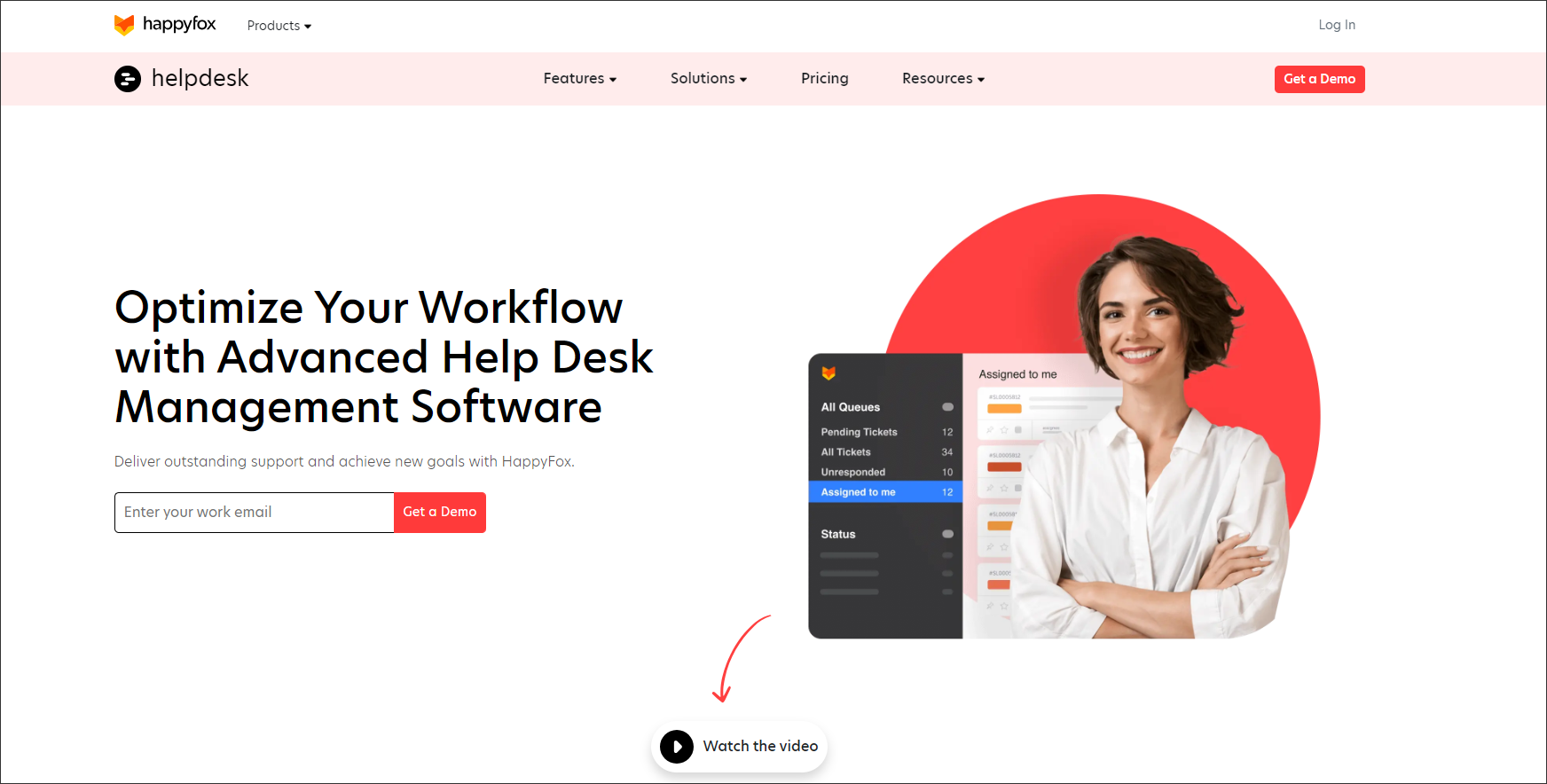 HappyFox is reputable issue tracking software designed to assist your team in creating swift and flawless issue resolution processes.
It doubles as a help desk with extensive customer service functionalities, equipped with features aimed at enhancing service delivery and reducing staff cost.
HappyFox categorizes tickets according to their type, urgency, and status. It enables the collection and analysis of customer feedback to identify areas that need improvement.
Pricing
Do not offer free plan.
Starts at $39 per user/month.
11. SysAid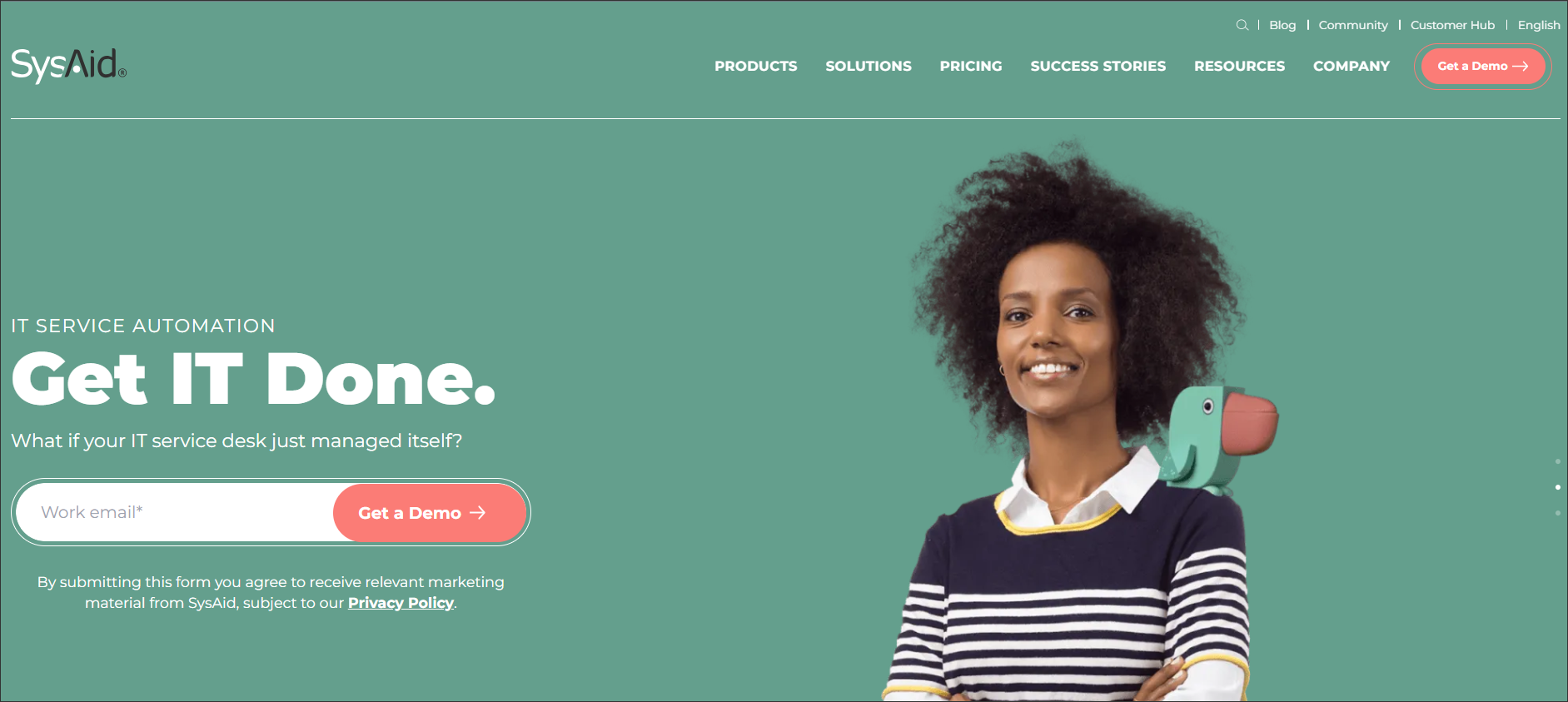 SysAid Help Desk ranks among the top in simple issue tracker software.
It ensures the seamless management of customer support queries, allowing you to efficiently track issues, thereby enabling you to meet support service expectations.
It is an excellent choice for businesses seeking a streamlined, user-friendly issue tracking application.
Its perceptive user interface makes it easy to log new issues or access existing ones swiftly. The system can be customized to meet the individual needs of your business.
Pricing
SysAid offers a free trial.
The website does not display paid plans, but they can be obtained via inquiry.
12. Wrike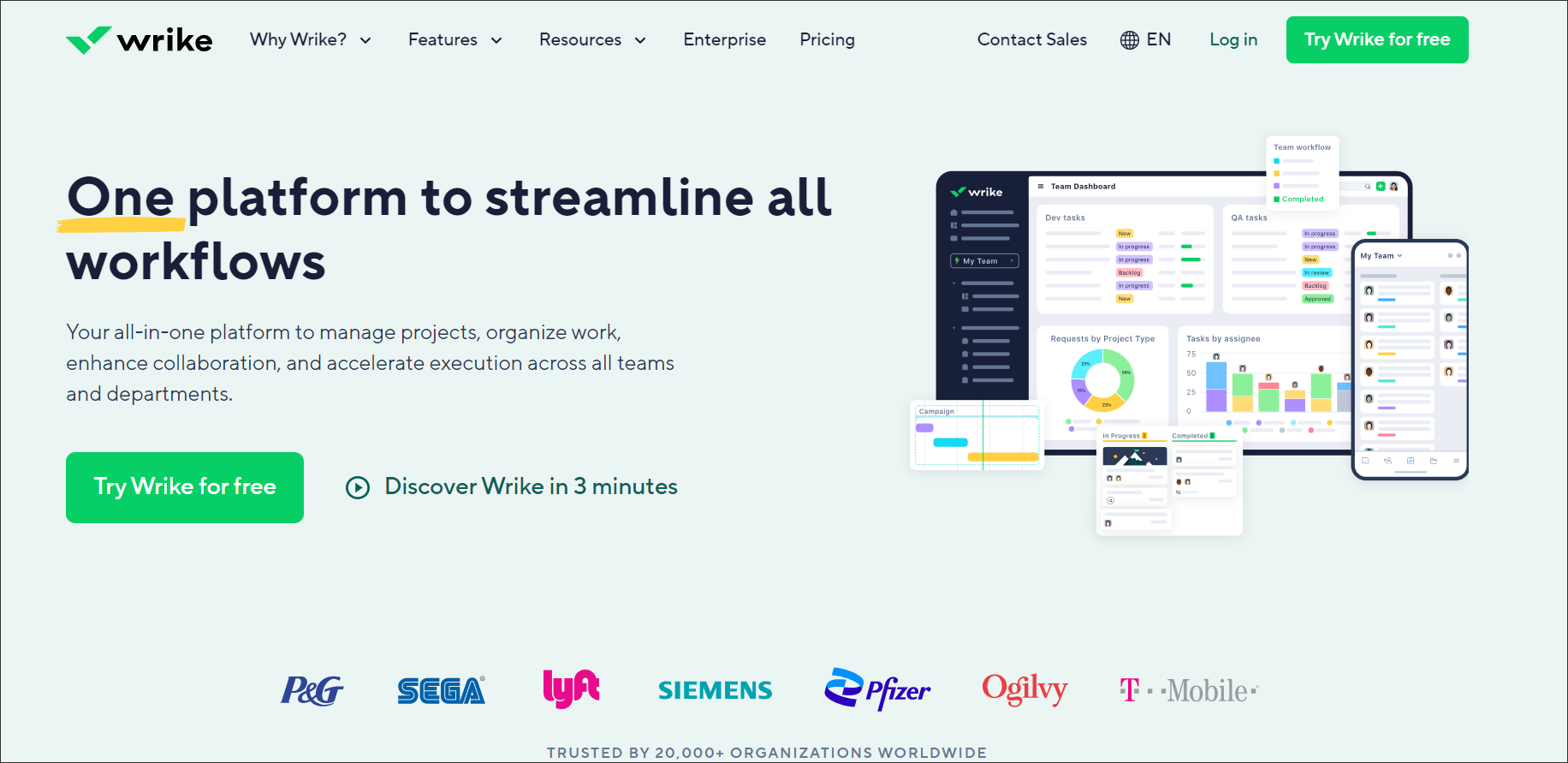 Wrike is a project management tool equipped with features for handling tasks, collaborating with teams, and reporting.
This project management software solution, which is based in the cloud, is aimed at optimizing project workflows.
This comprehensive platform is structured to aid in managing projects, organizing work, improving collaboration, and speeding up execution across all departments.
Pricing
Wrike offers a free plan.
Paid plans start at $9.80 per user/month.
13. Zoho BugTracker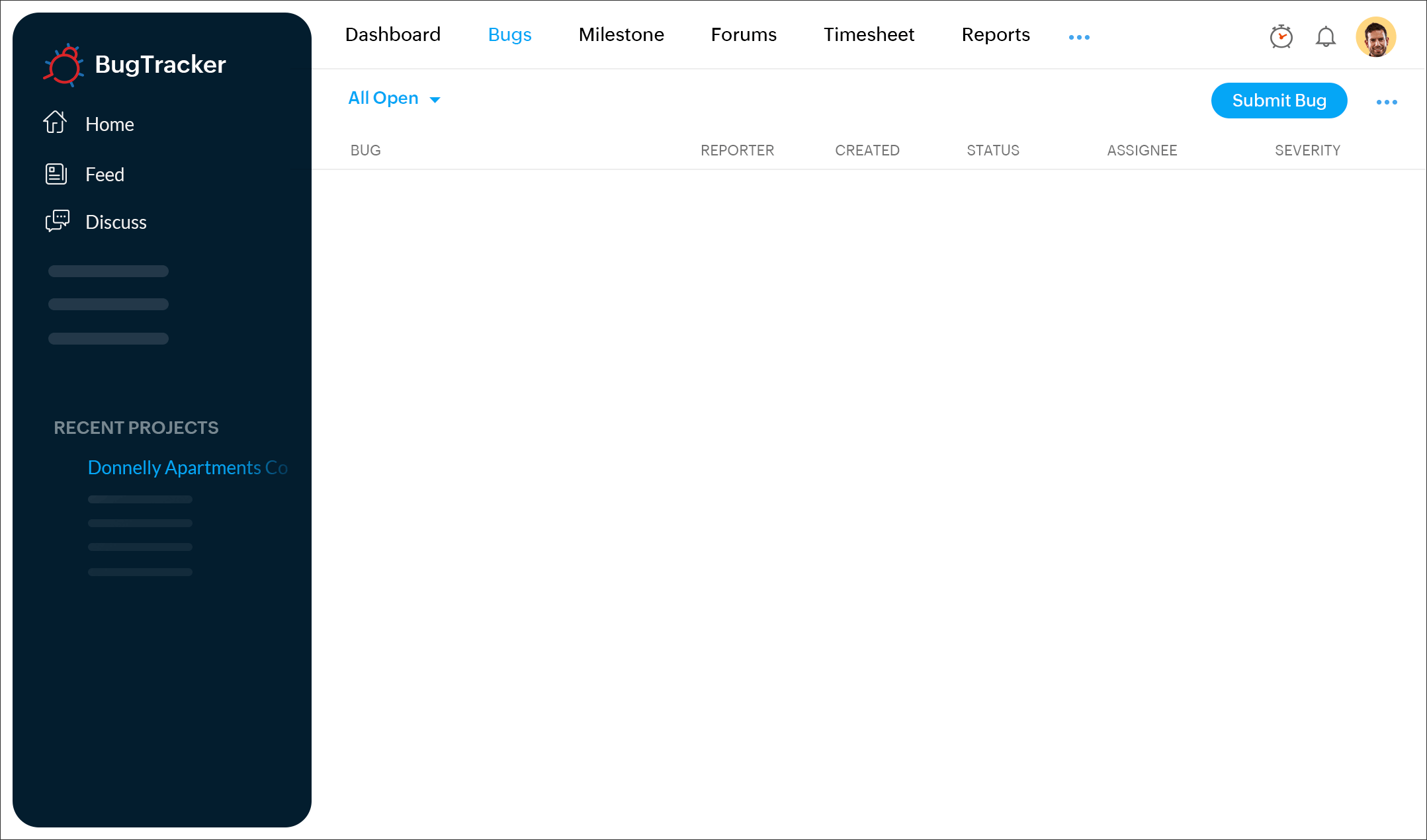 Zoho BugTracker is a straightforward, potent tool for tracking issues. It is a system for tracking bugs that alerts customer service representatives when new problems are reported or updates are made.
This bug tracking tool allows you to design a customized interface that caters to the requirements of both your team and your customers.
A key advantage of BugTracker is its flawless integration with other Zoho suite products, like Zoho Desk. This allows support teams to effortlessly submit customer tickets through BugTracker and monitor their status and team up with engineers directly from Zoho Desk.
Pricing
Zoho offers a free plan for a maximum of ten users.
Premium plans commencing from $3 per user/month.
14. Nuclino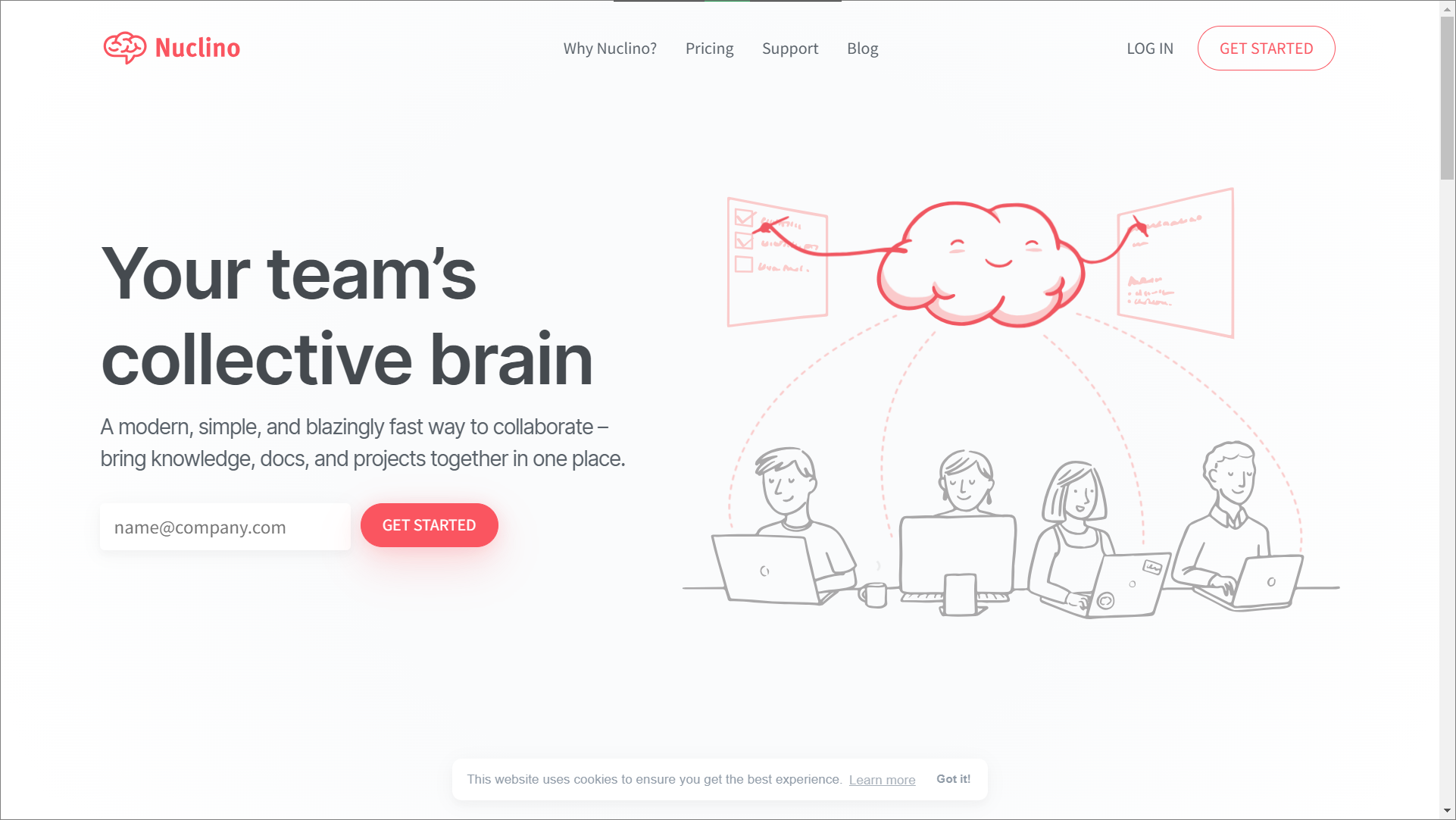 Nuclino is a collaborative workspace and knowledge sharing platform for teams.
It allows users to create, organize, and collaborate in real time on documents, notes, tasks, and projects. You can generate a custom workflow to manage issues.
The platform features a simple, intuitive interface and supports various content types such as text, images, files, checklists, and more.
There's a range of ways to organize issues in Nuclino, such as through a nested list, table, or a Kanban board, which allows for the visual representation of progress through drag-and-drop cards.
It also offers fields for tracking further details about each issue, including assignee, priority, device type, operating system, etc.
Pricing
Free for the starter plan.
Advanced features starting from $5 per user/month.
15. Redmine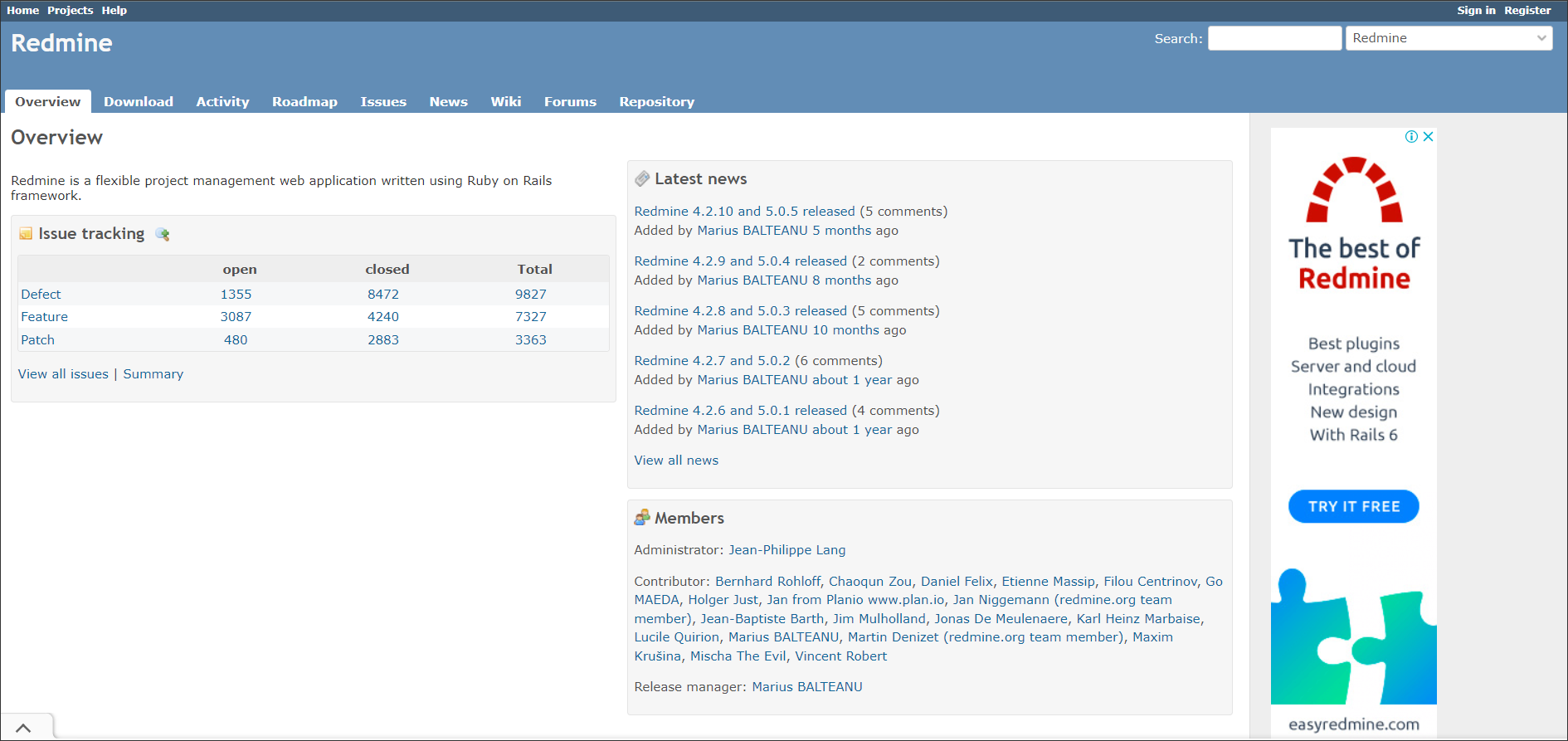 Redmine is an open-source tool for project management and issue tracking, offering features like timeline viewing, Gantt charts, and calendars.
Although its interface may seem somewhat old-fashioned and less user-friendly compared to some of its paid counterparts, it packs all the features required for managing projects and monitoring issues.
It's modular, expandable, and multifaceted, with an extensive selection of plugins and themes to customize it.
Pricing
Redmine offers a free plan; however, some plug-ins necessitate payment.
Benefits of using issue tracking system
Issue tracking systems are widely used in a range of industries, including IT, software development, manufacturing, and customer service. Here are some of the key advantages of using an issue tracking software:
Enhanced efficiency and productivity
With automation features, software can reduce the time spent on repetitive tasks, ultimately improving the overall efficiency of the team.
Improved customer satisfaction
By resolving issues efficiently and promptly, businesses can improve customer satisfaction and foster stronger relationships with their clients.
Prioritization
The software allows for the prioritization of issues based on their severity, impact, and urgency, ensuring that critical issues are addressed first.
Scalability
Issue tracking software can easily scale as your business grows, handling an increasing number of issues without affecting performance.
Transparency
Issue management software provides transparency regarding the status of issues, who is responsible for resolving them, and their expected resolution time.
Better organization
The software allows for better organization of tasks, tracking their progress, and assigning them to the right person, thus reducing confusion and miscommunications.
Centralized issue tracking
Issue management software allows you to track all issues in one place, making it easier to manage and resolve them.
Accurate reporting
Issue tracking software comes with reporting features that provide insightful data on issue trends, resolution times, team performance, etc. This can be used for making informed decisions and improving processes.
Key features of an issue tracker
High-quality issue tracking software should have the following features to help your agents deliver smooth, personalized service:
AI and automation
AI and automation are integral components of issue tracking tools. The AI capability enables the tool to discern intricate patterns in user data, swiftly distinguishing issues from other tasks and workflows.
This allows for rapid pinpointing of problem sources.
Automation enhances the efficiency of issue tracking and filing by removing manual tasks such as recording every action taken during resolution attempts.
Automated alerts can be established to detect problems promptly, reducing any potential disruption or delays in workflow or customer service operations.
Applications and integrations
Applications and integrations significantly improve an issue tracker's efficiency and effectiveness.
Applications offer a straightforward and user-friendly method to access vital information such as project status, tasks, and notifications.
Integrations enable a more seamless connection with other tools, facilitating a smooth workflow across multiple products or services.
These features help users reduce the time spent searching for various work-related information, enabling them to devote more time to task completion.
Reporting and analytics
Issue-tracking tools must incorporate analytics and reporting features. These provide users with a clearer perspective of their system's performance and its progression over time.
With reporting, users have the ability to create personalized reports. These can be distributed among stakeholders to improve transparency and collaboration.
The data from these reports is essential for planning future projects and making educated decisions about resource distribution to optimize customer issue resolution processes.
Analytics provide valuable information about the number of unresolved customer issues, the overall progress in resolving them, and the teams or individuals who are most effective in doing so.
Ticket conversation support
This feature enables users to directly communicate their problems to the software, bypassing much of the manual categorization of issues.
Once a problem is logged into the system, ticket conversation support can assist users in providing additional details or evidence that could aid a customer service agent in understanding and addressing the query better.
With this feature, users can save time when interacting with customer service agents who might not have all the necessary information.
Furthermore, this feature enhances efficiency by automatically assigning categories and tags to each query, reducing manual work for customer service agents in determining the required follow-up steps for resolution.
How to choose the right issue tracking software
In the end, the perfect issue tracking software for your company is influenced by the nature of your business. Nevertheless, it's important to consider these essential aspects when selecting your solution.
Understand your needs
Before choosing an issue tracking software, you must understand what you need.
Are you looking for a system that tracks bugs in software development? Or do you need a system that tracks customer complaints?
Scalability
Issue tracking software is particularly essential for small and medium-sized businesses in managing resources.
As a company grows, scalable issue tracking software becomes increasingly beneficial, allowing for more effective planning and resource management.
Scalability also enables organizations to fine-tune their processes to handle a growing number of customer issues, ensuring they are resolved swiftly and efficiently.
The customer experience
Ultimately, the primary function of issue tracking software is to assist you in serving your customers. When choosing software, it's easy to neglect the customer experience.
However, keep in mind that the software can have as much of an impact on your customers as it does on your team.
It's crucial to consider how the software will enhance or sustain customer engagement. The customer experience with issue tracking software boils down to its ease of use and efficiency in task management.
These are vital aspects of an excellent user experience.
Time to value
The time-to-value metric in issue tracking software gauges the period an organization needs to witness a return on its investment.
It serves as a marker of an organization's success in choosing and implementing the appropriate solution by evaluating various tangible and intangible benefits over time.
Total cost of ownership
Estimating the total cost of ownership for issue tracking software can be challenging, as it ranges from free open-source options to high-end enterprise packages that come with a hefty price tag.
The final price can be influenced by various factors, including the number of users, hosting conditions, and the included features.
Summary of the top issue tracking software solutions
Below is a summary of the best issue tracking system:
Name
Features
Pricing plan
BoldDesk

Robust ticketing routing system
Knowledge base software
Integrations
Reports and analytics
Effective automations
Team collaboration
Customizable and expandable intuitive interface
Artificial intelligence

Starts at $12/month/user.
Zendesk

Agent workspace
Ticket routing
Collaboration tools
Knowledge management
Analytics and reporting

Starts at $ 19/month/user.
ClickUp

Unlimited dashboards
Unlimited integrations
Time tracking
Tags
Custom statuses and task IDs

Starts at $5/month/user.
GitHub Issues

Audit log
Custom issues fields
Status checks
Unlimited GitHub apps

Starts at $4/month/user.
LiveAgent

Custom tags
Custom portal
Reporting
Custom ticket fields
API and integration

Starts at $15/month/user.
Freshdesk

Automation
Custom reports and dashboards
Knowledge base
Custom ticket views
Round-robin routing

Starts at $18/month/user.
Jira Software

Well-developed dashboards
Project management
Audit logs
Reporting and analytics
Advanced permissions

Starts at $ 7.75 /month/user.
Hubspot Service Desk Hub

Automated ticket creation
Issue prioritization
Reports and analytics

Starts at $20/month/user.
TeamSupport

Integrations
In-ticket collaboration feature
Advanced ticket management
Reports
Smart routing

Starts at $49/month/user.
HappyFox

Reporting
Smart automation
Ticket tagging
Omnichannel ticketing
Asset management

Starts at $39/month/user.
SysAid

SLA management
Advanced reports and dashboards
Ticket automation
Asset management

Not displayed on website.
Wrike

Automation
Shareable dashboards
Task management
Custom fields
Mobile apps

Starts at $ 9.80 /month/user.
Zoho BugTracker

Bugs dashboard
Customization
Time tracking
Automation
Collaboration

Starts at $ 3/month/user.
Nuclino

Integrations
Real-time collaboration
Access restrictions
Board, list and graph views

Starts at $5/month/user.
Redmine

Collaboration
Gantt chart
Timeline viewing
Custom fields

Offers a free plan; however, some plug-ins necessitate payment.
Discover the right issue tracking tool for your business
Remember that the best software depends on your specific needs, including the size of your team, your budget, the nature of the issues you're tracking, and your preferred methodology for managing tasks and projects.
Always consider these factors when choosing software.
After providing an in-depth review of the best issue tracking software solutions in the market, we believe you now have the essential information to make an informed decision.
Related blogs
20 Best customer service software solutions for 2023
Tips for choosing the right help desk software for your business