Manually completing tasks in your support process is inefficient, costly, time-consuming, and error-prone.
Automating a ticketing system workflow enables customer support teams to work on assigned tasks more efficiently and accurately. It increases overall agent productivity and reduces time spent on repetitive tasks.
79% of businesses believe that automation is essential for their customer experience strategy.
This article will walk you through different ways to automate your help desk workflow and the resulting benefits of automating your help desk workflow process.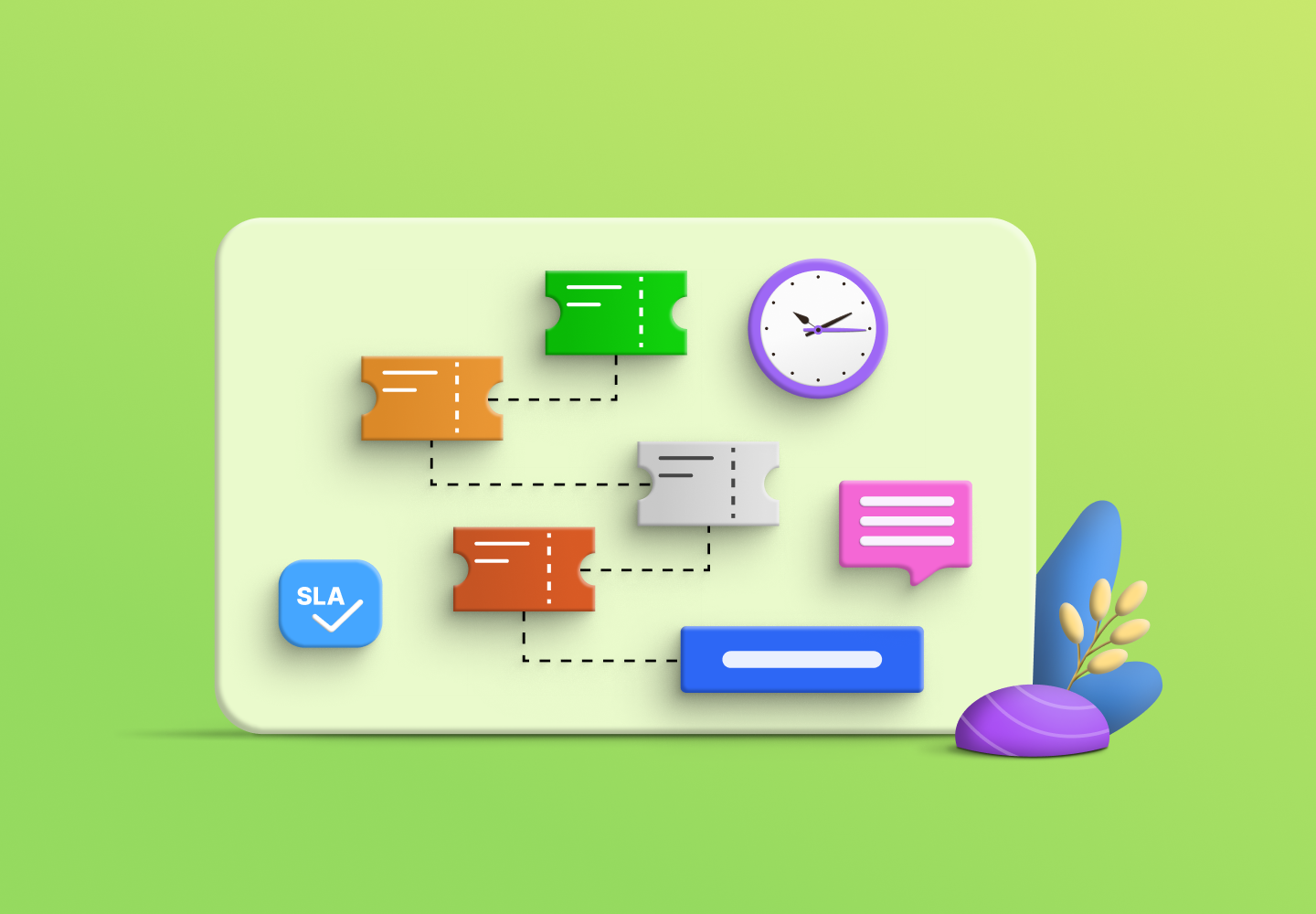 What is the help desk workflow?
A help desk software workflow refers to all the defined stages, steps, and procedures that support agents must follow to resolve customer issues successfully. Performing the operations depends on specific, predefined rules.
How to automate the help desk workflow
Companies that automate their help desk workflow empower their support teams to use less effort and time to perform tasks.
There are various ways of automating a help desk workflow to streamline your support operations. The following are examples of processes to automate.
1. Automating the ticket routing process
Manually assigning tickets to individual agents can become hectic. Tasks assignment is slow and the probability of assigning tickets to the wrong agents is high. Tasks can slip through the cracks.
Automated ticket routing involves categorizing and assigning tickets to suitable agents with the right expertise and knowledge to deal with the issues.
An automated routing process can use a round-robin logic method to automatically assign tickets evenly to the agents qualified to do them.
You can set keywords for flagging so that you assign certain tickets to specific agents based on ticket attributes, too.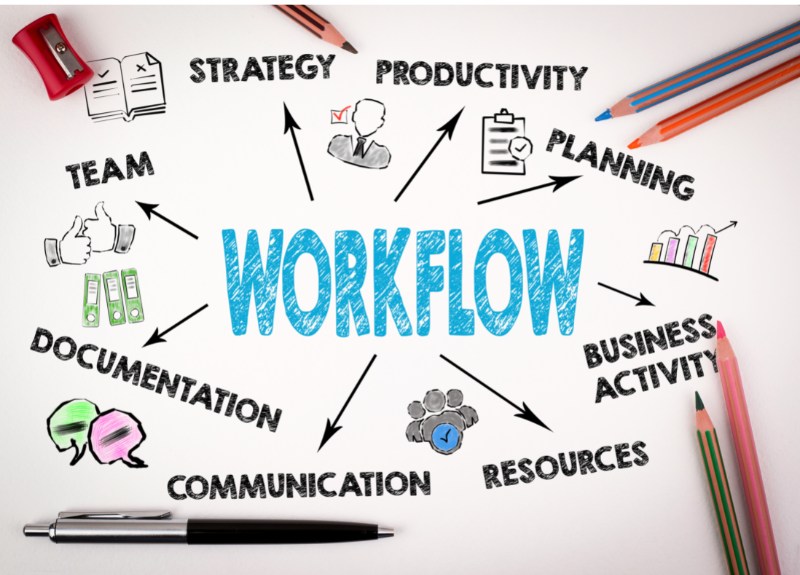 For example, when a customer with an IT-related issue creates a ticket, an automated ticketing system will automatically assign it to one of the IT support agents.
The expertise required for the issue determines which IT support agent to assign the task.
2. Automating notifications and SLA reminders
With an automated help desk, agents and higher-level support managers get alerts, notifications, and reminders regarding overdue tickets and ticket escalations.
The notifications and reminders will be sent to the relevant agents under certain conditions stipulated in the service level agreement (SLA).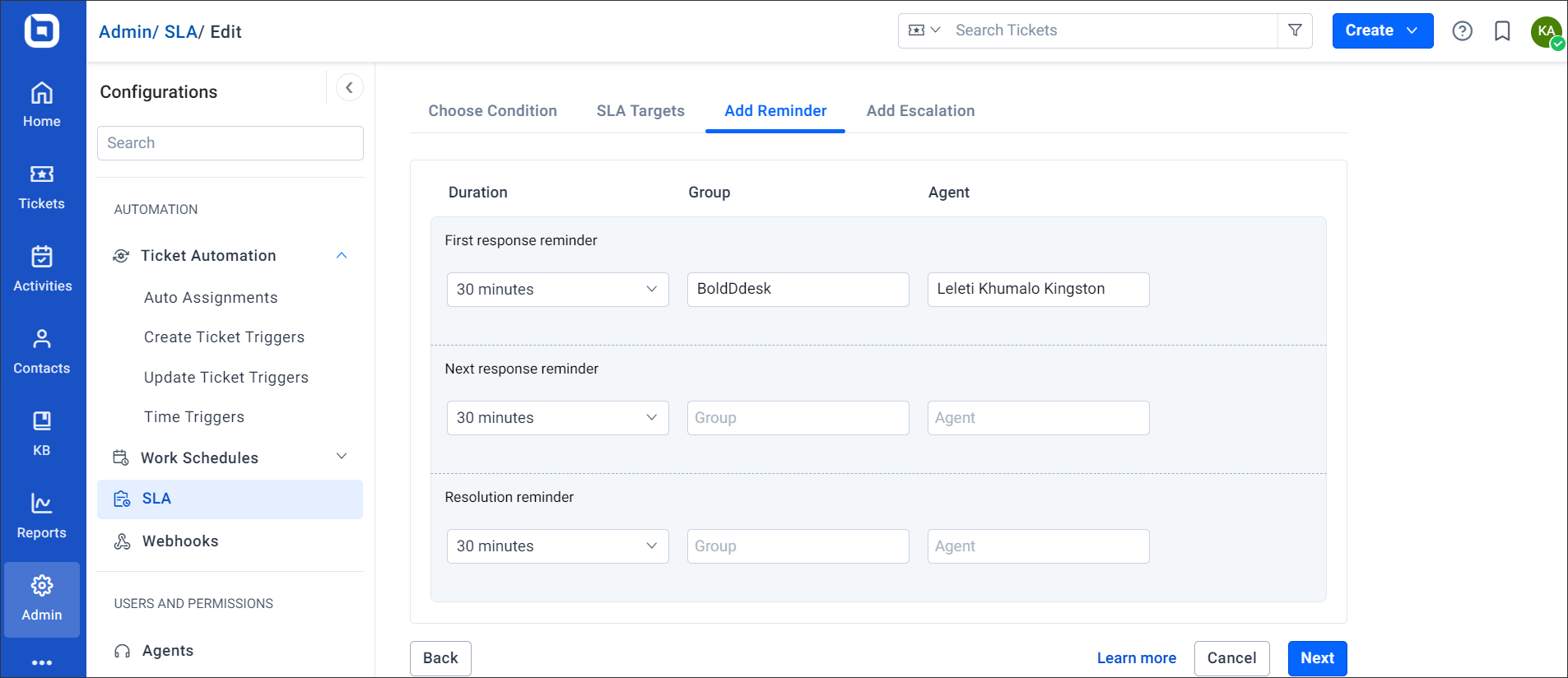 The appropriate agents receive automated SLA reminders before the set due date to respond or resolve the ticket.
If tickets become overdue, an SLA breach occurs. The ticket overdue automatically prompts the SLA escalation reminders or notifications to be sent to the assigned agents and their managers.
Subsequently, upon receiving an SLA escalation notification, the manager can check in with their agent to see what the delay is and re-assign the ticket to another agent if necessary.
3. Automated customer satisfaction surveys
Getting feedback regarding a company's services or products is essential for its growth. Customers' opinion is highly valuable, positive, or negative.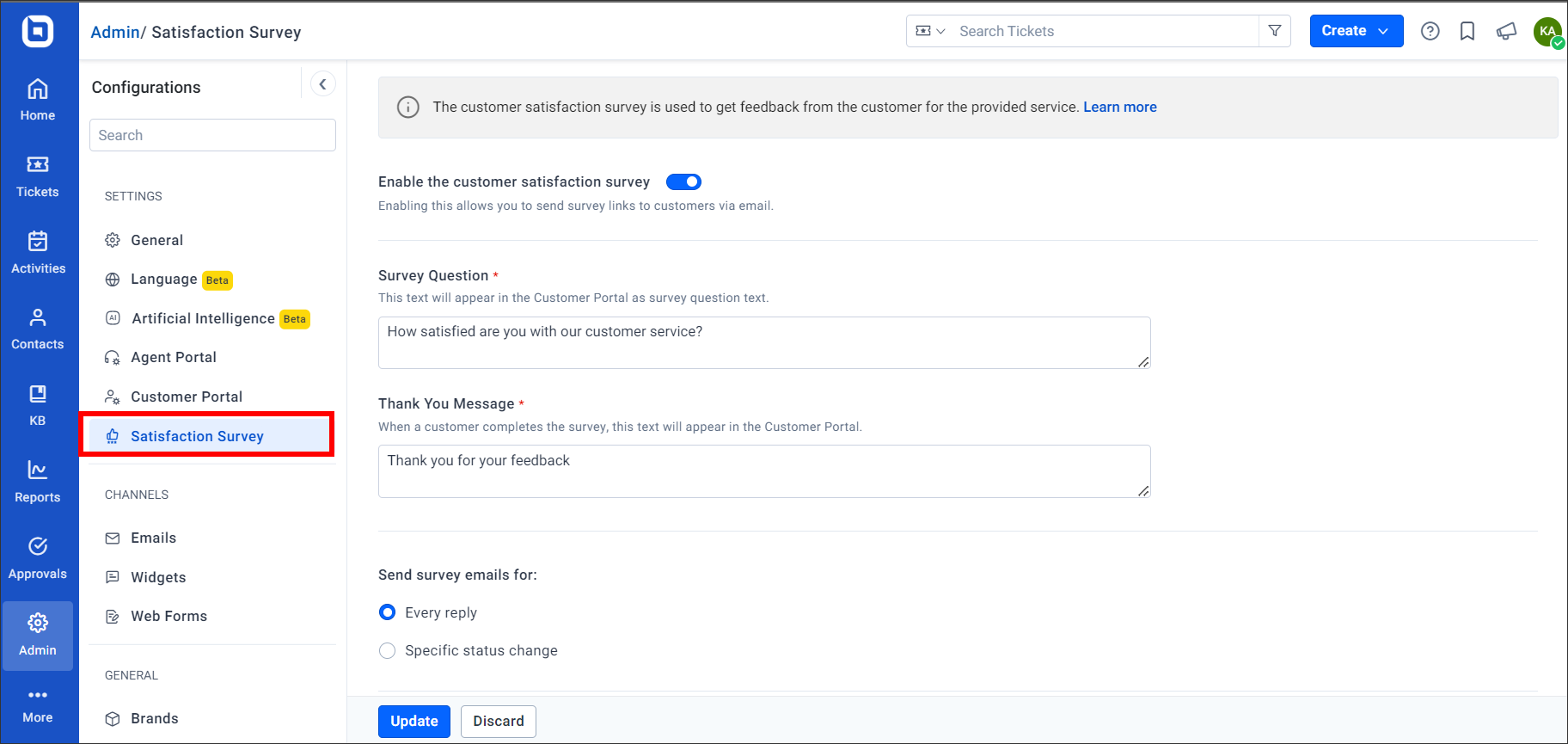 It is important to automate the customer satisfaction survey feature in a help desk workflow. When the assigned agent changes the ticket status to closed, if the CSAT survey feature is enabled, a survey link can automatically be sent to the customer.
Upon receiving the survey, the customers provide feedback regarding the customer service they received throughout the ticketing process.
If the feedback is negative, the agents and managers automatically receive alerts. The managers can then make note of reasons for negative feedback and take necessary steps to train the agents and improve their performance.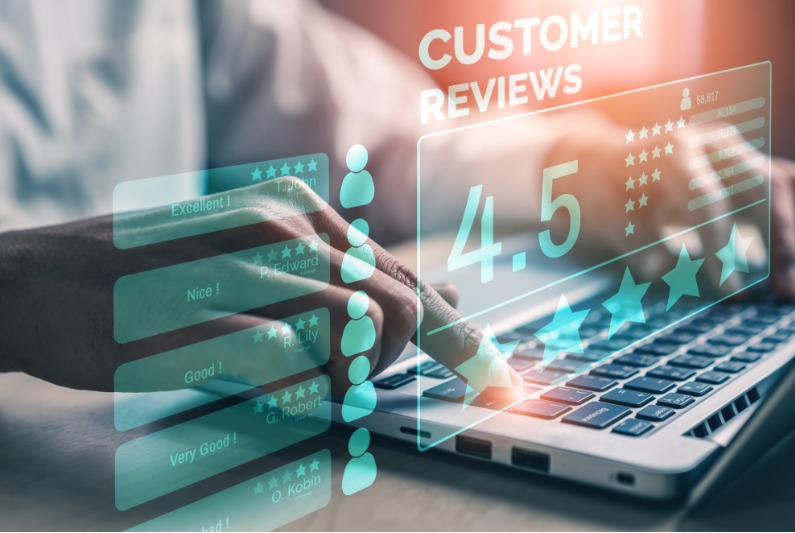 Importance of CSAT surveys
Using the customer satisfaction survey, support managers can generate customer satisfaction reports and analyze their data. The report has an important metric, the customer satisfaction score.
The CSAT score gives the support managers an overview of how the customer support team operates and the customers' perception of the company's products and services.
Therefore, support managers can more easily see areas that need improvement.
4. Awareness of unassigned tickets
Sometimes tickets may remain unassigned if they do not match any of the created rules and do not choose the round-robin distribution.
With an automated help desk workflow, if a ticket remains unassigned for a certain period of time, the support manager gets an automated notification.
The tickets are sorted based first on
The ticket categories
Brands
Priorities
Requester options
Then the support managers can evaluate, tag, and route the unassigned tickets to suitable agents for fast and accurate resolution.
5. Automated tagging
During automated ticket creation, a create-ticket trigger can automatically add tags to new tickets.
Adding tags to tickets automatically will depend on the specific keywords found in the subject or description of the email sent by customers. After identifying the keywords, the tickets will be tagged and categorized.
For example, if an internal employee creates a ticket requesting admin access, the ticket will be categorized as an internal ticket by identifying the company name.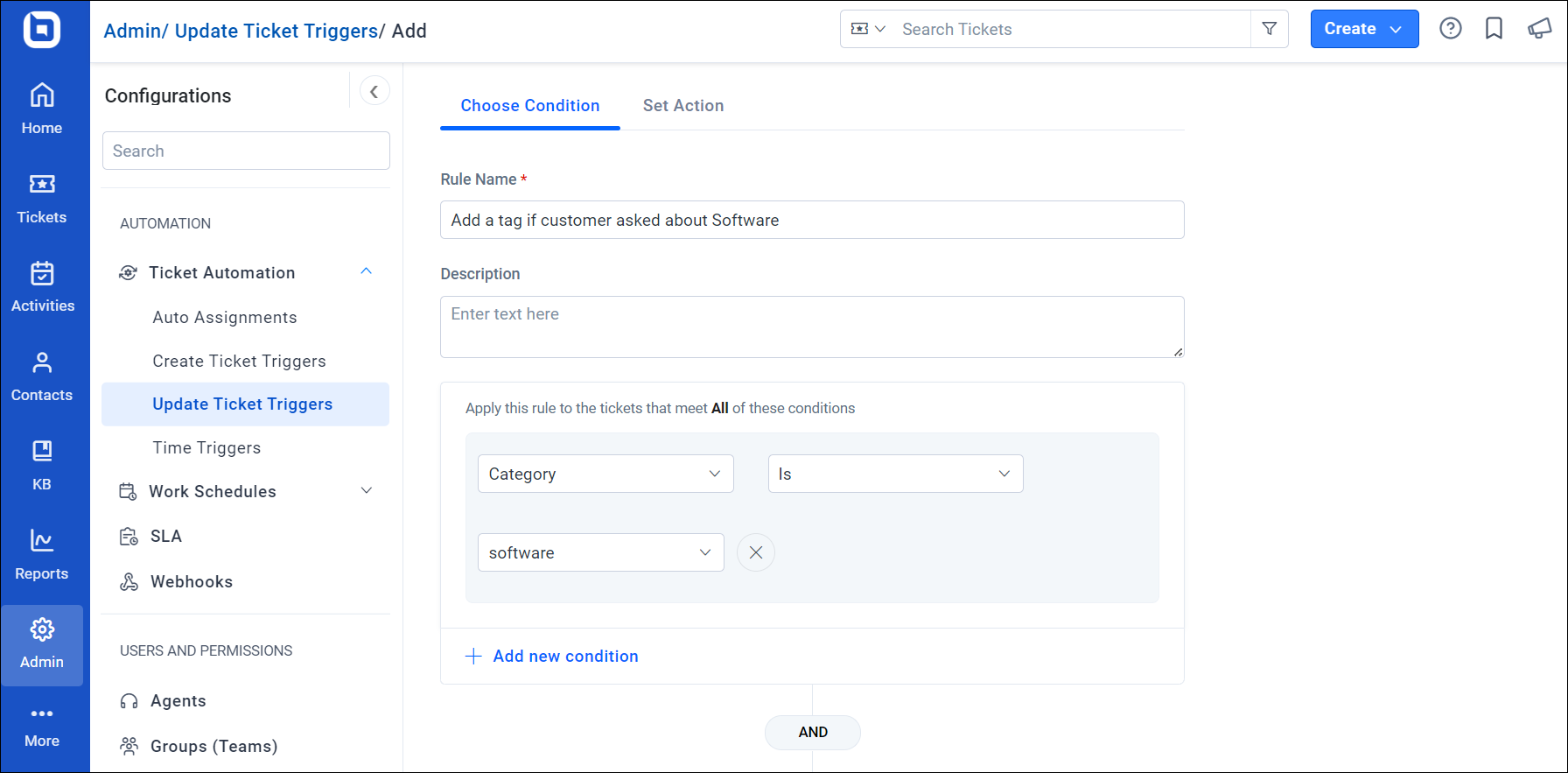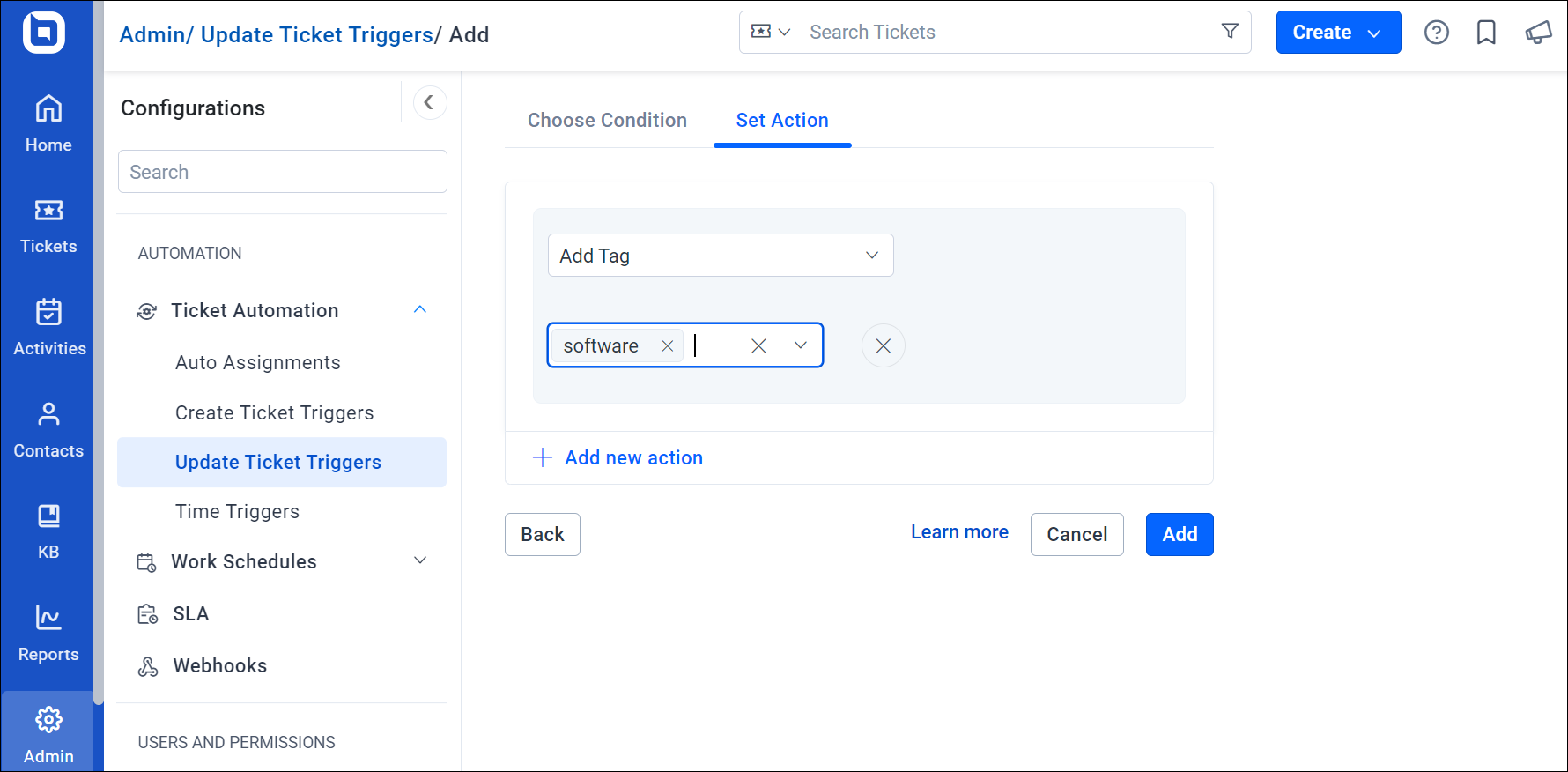 Additionally, an approval tag can be added to tickets. For instance, sometimes, tickets might need management approval to be closed. An approval tag will be added automatically to such tickets.
6. Automated ticket processing
Sometimes, agents forget to update the status of resolved tickets from pending to closed. In such cases, the long-pending tickets will automatically close, if they remain in a solved state for more than a specified period.
Thus, solves the closure follow-up. Additionally, suppose a customer does not respond to an email for n number of hours, then the ticket will automatically close.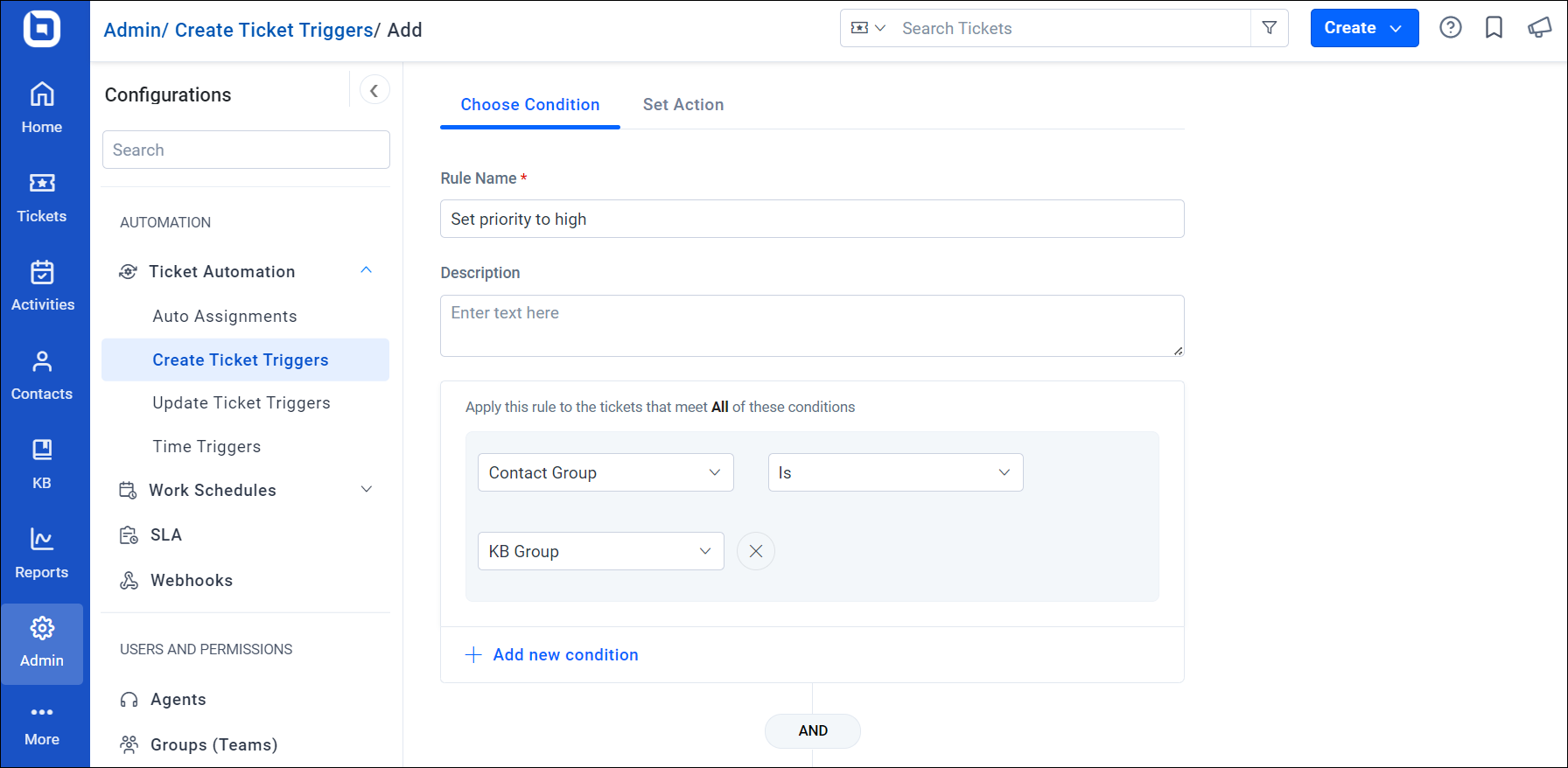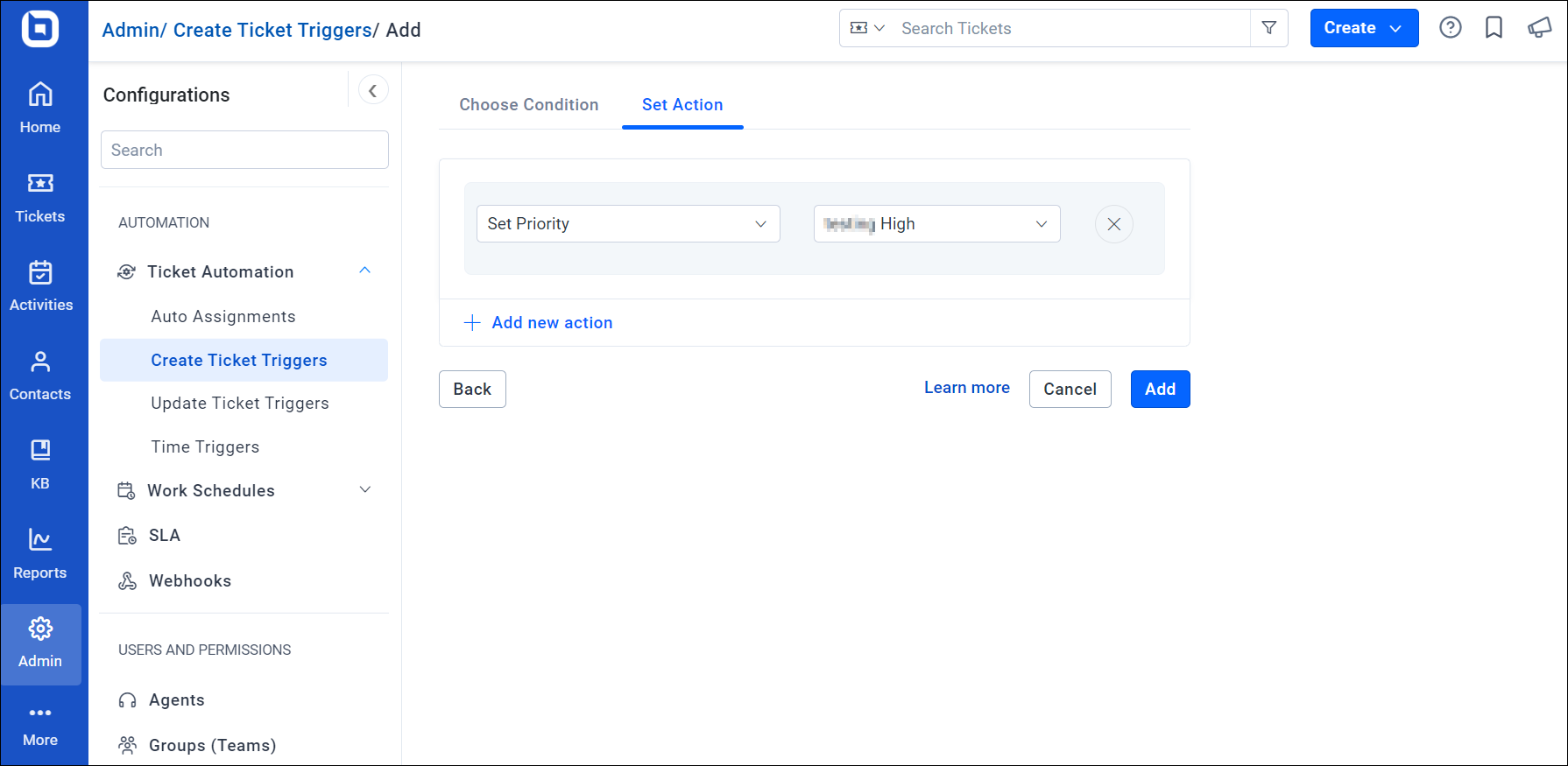 The create-ticket trigger automation rule automatically adds agents as watchers and end users in the CC section during ticket creation.
The added agents and customers will automatically receive email notifications for all updates on the ticket.
Automating the ticket process helps streamline the help desk workflow and keeps everything organized.
Read more on Automated ticket processing here!
7. Creating a knowledge base
A knowledge base consists of documents and articles that provide solutions to common problems and important insight into issues that might otherwise have received little attention.
Automating the help desk workflow using a knowledge base means making all the necessary reference tools readily available to end-users and support teams.
Knowledge bases contain:
Articles
Frequently asked questions (FAQs)
How-to video content
Documentation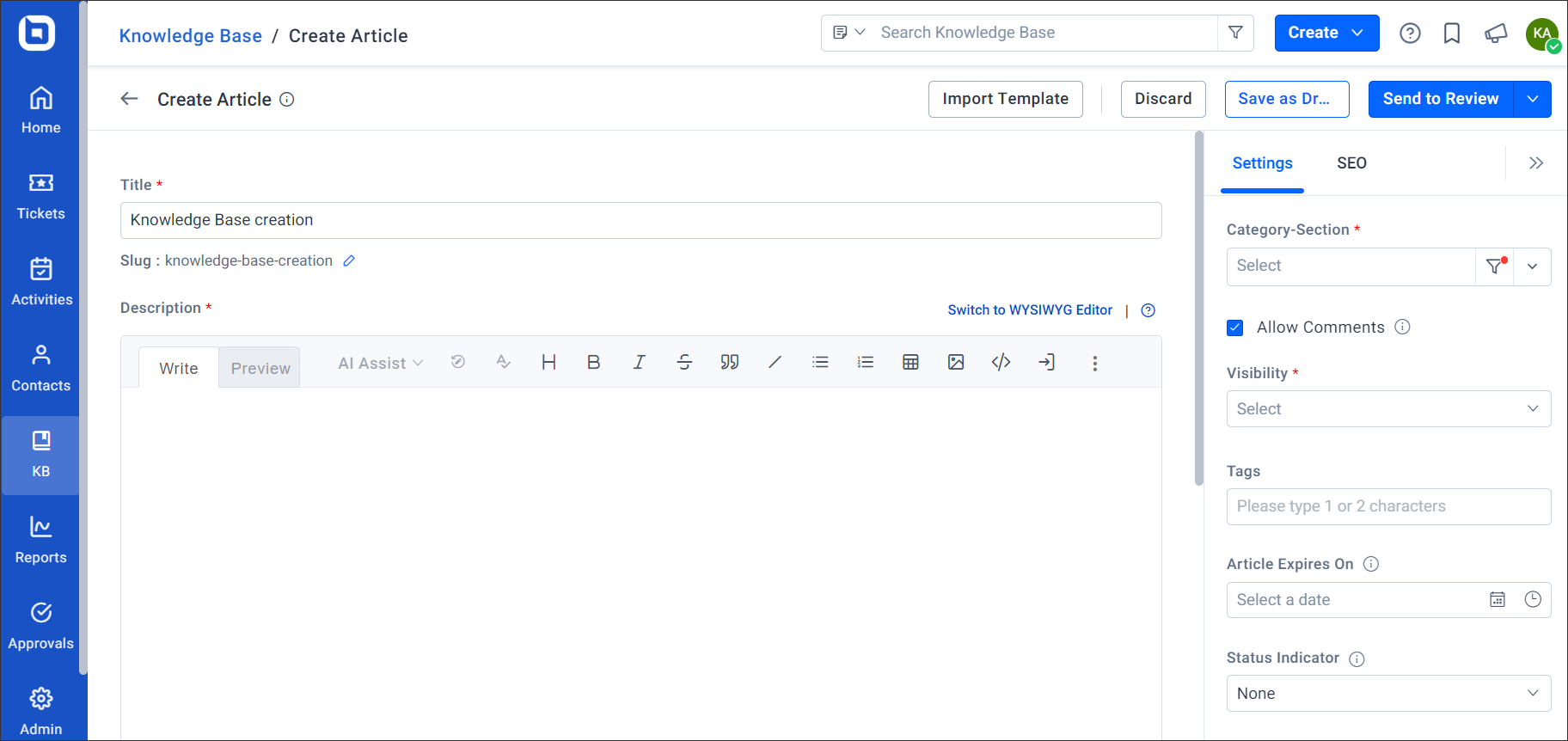 End-users benefit greatly from an up-to-date knowledge base for self-service purposes. It assists customers in resolving common problems on their own. Support agents can also refer to an internal knowledge base to clarify any information on products or projects.
Automatic recommending of help articles to users based on their search history can improve this self-service experience.
Benefits of automating the help desk workflow
According to a report by Verint, 58% of consumers are comfortable with customer interactions that are facilitated by automation.
Companies automate their help desk ticket workflow to achieve various goals. The following are the main benefits of an automated help desk workflow.
Higher efficiency
An automated help desk workflow significantly reduces time spent working on manual and repetitive tasks.
The automation of different help desk features makes tasks such as response and resolution to be performed quickly and accurately.
Consequently, when these repetitive tasks are automated, the company support agents get sufficient time to concentrate on fixing the urgent and difficult issues.
Hence, increasing the efficiency of the support team.
Increased agent productivity
Firstly, agents get more organized task schedules when you automate your help desk workflow process. Thus, helping them resolve issues faster.
Secondly, automating repetitive tasks enables agents to focus on resolving higher-priority issues that require their urgent attention.
Lastly, it saves time and increases their general productivity rate.
Time-saving and reduced operating costs
Manually completing tasks tends to be:
Time-consuming
Prone to human error
Confusing
Automating the help desk workflow defines the processes and leaves less room for error, saving on time and costs.
Moreover, setting repetitive tasks to complete automatically reduces the expenses of agents' time spent doing those tasks over and over.
Error-free outcomes
Companies opt to automate the help desk workflow to reduce procedural and resolution errors.
Automated ticketing system workflows define procedures and the right ticket-routing and assignment process.
Therefore, it streamlines the performance of tasks. Additionally, the automation reduces possible errors. Furthermore, it lets your agents work with more confidence that nothing is missing.
Improved customer experience
Customers have more confidence and trust in a product or company when they receive immediate responses acknowledging receipt of their tickets, as well as timely updates.
Automating the ticketing system workflow makes this confidence easy to instill and encourages customer loyalty.
Automate the dispatch of acknowledgement emails and set reminders to update customers in a timely fashion.
Your customer satisfaction rate and customer experience will increase as they see your support team taking their issues seriously.
Conclusion
Today, companies automate their help desk workflow to improve their support process. Automating its customer support operations ultimately increases the quality of a company's services and reputation.
BoldDesk offers the ultimate automated ticketing system workflow. Try the BoldDesk free trial to see how all the features listed in this blog can help your team.
Please contact us to schedule a live demo and see how you can customize BoldDesk to meet your business needs.
Refer to the pricing plans to see which package would best suit your company. For any questions regarding BoldDesk, feel free to contact the BoldDesk support team. Thank you for reading!
Related blogs
How will help desk software be helpful in growing your organization
Strategies for implementing help desk software successfully
Why you should switch to help desk software from email-based support
How to optimize a ticketing systems workflow for customer support