Every company wants devoted customers who will always support their brand. Part of inspiring that devotion is building effective customer service policies that meet clients' expectations, implementing good practices and procedures.
You can manage your interactions with customers and settle disputes effectively if you clearly understand customer service rules and how to create them.
In this blog, we will discuss about the following:
What are customer service policies?
Customer service policies are a set of guidelines and principles established by a company to ensure that its employees consistently deliver high-quality customer support.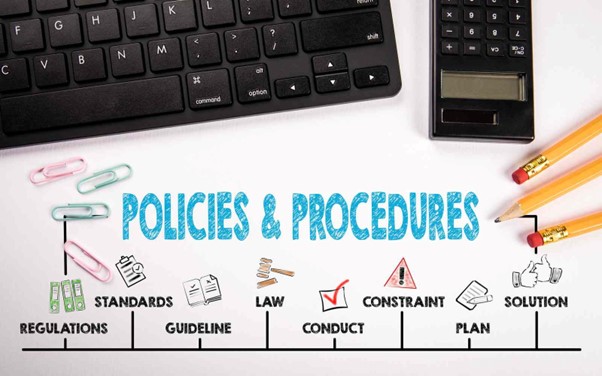 It outlines the company's approach to handling customer inquiries and complaints, and it provides a uniform procedure for support representatives to follow when interacting with customers.
What should you include in your customer service policy?
The proper approach to customer service issues and the attitude with which to handle your customers varies from one company to the next, depending on the clients and nature of your relationship with them.
However, there are some guidelines that can serve as a broad baseline. The following are the main components of a consumer service policy.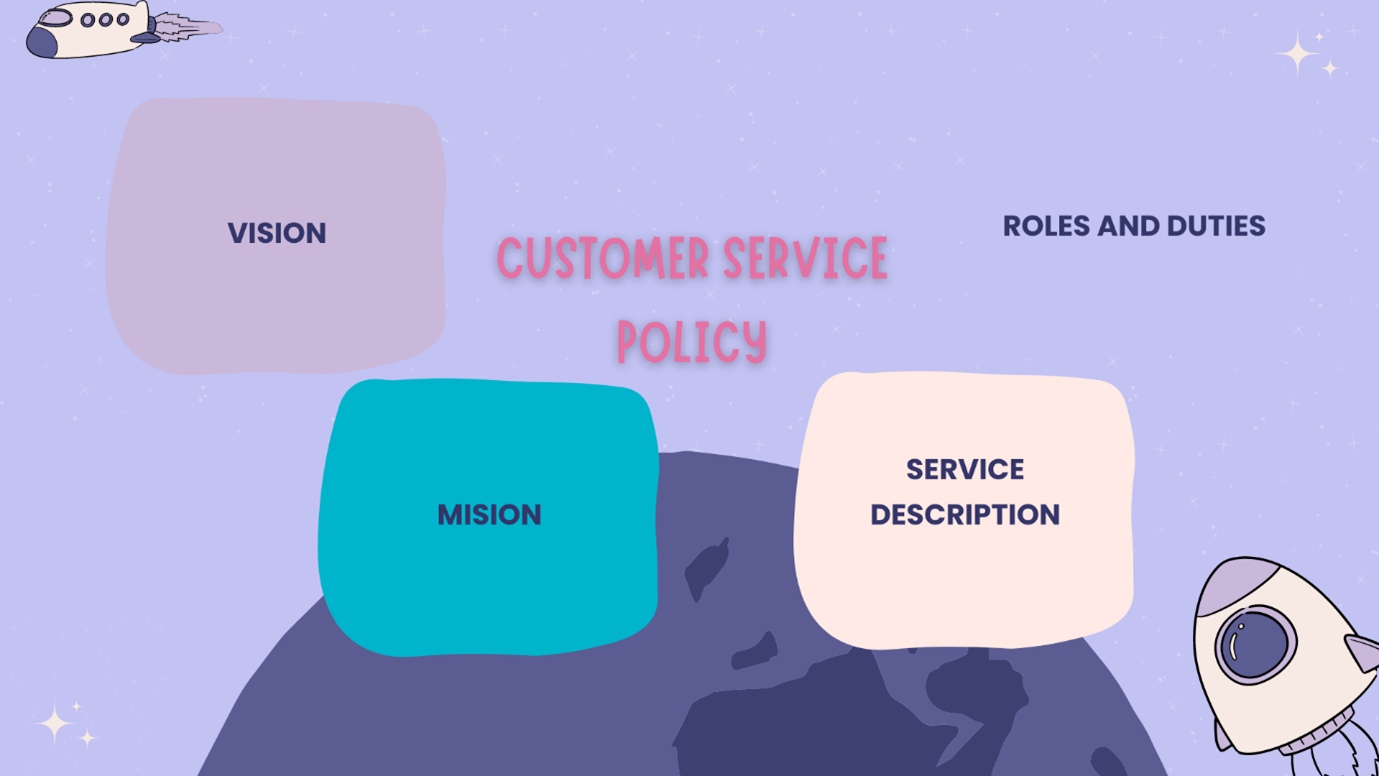 Customer service mission and vision statement
Clearly define your company's mission and vision, and how your customer service should align with these values. This will set the tone for your policy.
Product and service description
Provide clear, updated descriptions of what your customers can expect from your company's products, services, and customer support team.
Customer support team standards
The company should outline the duties and responsibilities of each employee in various departments. The standard of professionalism should be considered.
Support agents should know how to relate and interact with each other and with clients.
The company can always make adjustments later to improve their customer support.
The company needs to outline the expectations for communication with customers, including the channels available (phone, email, chat, and social media) and any necessary escalation procedures.
Rules on team collaboration
The collaboration among agents across different departments should be defined. There should be a clear hierarchy for escalation.
Both primary and secondary contacts should be listed for departments the support team may have to contact.
If particular types of issues need to be seen by particular people or sub-teams, that needs to be clear.
Customer service promises
Build a strong relationship of trust with your customers and be transparent about the products and services you deliver. With this, you can boost customer satisfaction.
How do you develop customer service policies?
Building an effective customer service policy requires an entire process from before the policy is created, to after it has been implemented. You can create your customer service policy using the strategies outlined.
1. Create and implement the company's vision and mission statements
When drafting a customer service policy, it is important for a company to identify and consider its core values as well as define the long-term objectives that it hopes or aspires to achieve with its customer service. These include:
Company vision: Defines the goals that a company intends or hopes to achieve in the long run.
Company mission: It should clearly state the key values for which a company stands.
All company employees should know the company's vision and mission. They should be included in the policy and kept in mind during its creation.
They'll set the tone for the customer service standards and expectations.
2. Identify and understand your customers' needs and preferences
According to Salesforce, 66% of clients expect companies to understand their needs and fulfil their expectations.
Knowing what works for your target clientele helps determine how to serve them. You can consider clients' behavior, demographics, and industry feedback.
You can also directly research what your customers prefer or need from your customer service. Ask your support team for input. Ask your customers through community forums or sending them surveys.
Using analytical insights to determine factors humans may not think to articulate. Use the findings to tailor your support policies to suit their requirements.
3. Define achievable goals and benchmarks
When developing customer service policies, ask yourself if the goals you are setting can be achieved. How realistic are they? Do they meet the expected standards?
Set goals on important aspects such as resolution speed, communication channels to use, follow-up strategies, customer retention, complaint resolution.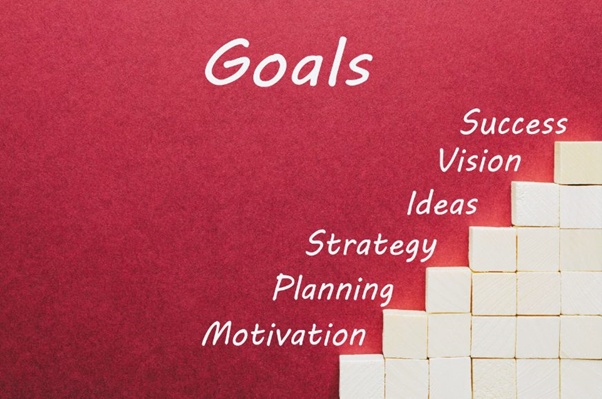 Identify ways to balance speed and quality of service. Find ways to resolve issues on time, all while maintaining good customer relationships.
Consider creating varying rules for different situations in order to achieve the best end results.
4. Create an employee code of conduct
The customer service team acts as the face of a company. They are in direct contact with the customers.
It is therefore important to have effective customer service guidelines to define how they should act in different situations.
Clearly outline how the employees should carry themselves professionally, how they should interact with customers, handle different situations, conflict resolution procedures, and when training should occur on these policies.
5. Create and implement customer feedback loops
Collecting the customers' input through real-time reviews, comments, or complaints about your customer service will help you identify your strengths and weaknesses.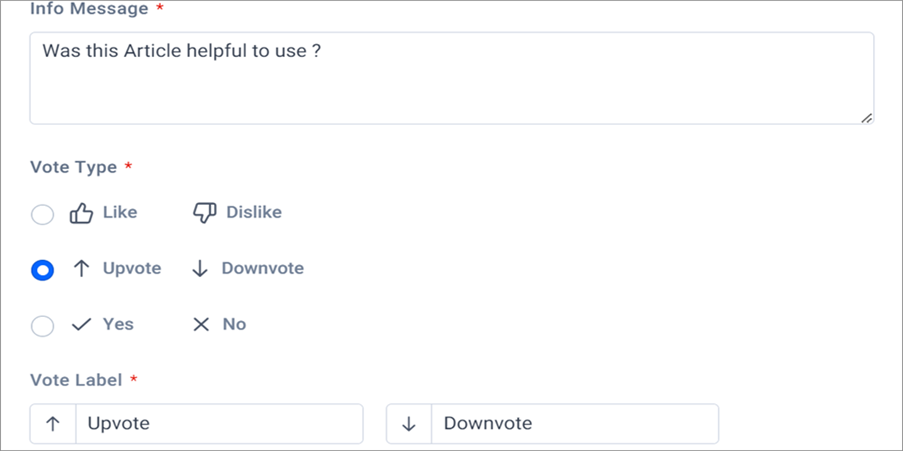 Forbes statistics show that businesses that prioritize their clients' experience are 66% more successful than those that don't.
Asking for clients' feedback regularly will help in refining and improving the customer support policies and procedures over time, thus best serving your clients.
6. Promote the policy to employees and customers
Communicate with employees and customers alike on any newly implemented or updated policies. This encourages policy adoption.
You can enlighten them through conducting meetings with employees or sending notifications to clients that include links to the policy.
Informing them ensures that everyone is aware of the updates and that they consent to the policy being passed.
7. Train and empower your employees
It is important for team members to have a clear understanding of the policies in place. You can consider the following options to empower them with the right skills to properly carry out your policies:
Hold policy-training programs and workshops to discuss the guidelines in depth.
Include the policies in the internal knowledge base for reference.
Additionally, you can also give them acknowledgement or rewards for good performance and handling difficult situations well, using them as teaching opportunities.
8. Strive to continuously improve customer service policies
As your company and technology keep evolving, customer expectations change, new situations arise, and your support team grows or shrinks, the policies in place should adjust accordingly.
Update the policies alongside the changes witnessed in the business. This will ensure your support team always knows what to do, and clients are guaranteed good experiences.
Why are customer service policies and procedures important?
It is important that employees and customers clearly align in their expectations regarding customer service for the following reasons.
Inspires confidence and improves productivity
Giving your staff members specific standards, guidelines, and courses of action in scenarios they are likely to encounter gives them confidence. They feel prepared and approach their work with more certainty, a certainty that comes across in their interactions with customers, relaxing them.
With less time spent on customer complaints and hesitation over procedure, agents are also more productive.
Keeps all support representatives on the same page
The internal team collaboration guidelines and the customer service workflow policies help ensure that all agents stay on the same page when it comes to offering support.
They have clear ideas on what to do or steps to follow when different types of issues arise.
Provides consistent support
Customers can expect the same high level of assistance and service, regardless of how they reach out for help or with which representative they interact.
Assists you in delivering enhanced customer service
An ideal customer support policy includes how the support team can effectively handle different types of issues, be it common issues, complex issues, or a new type of issue.
Having customer service policies and procedures with clear stipulations also ensures customers know the exact kind and standard of service to expect.
When customers have clear expectations of communication and support capabilities, they are less likely to be upset by perceived slights.
Improves client satisfaction
Successful customer service policies ensure that clients' managed expectations lead to higher levels of satisfaction.
Satisfied clients will recommend your brand to other potential consumers and return for further purchases themselves.
Customer service policy examples
The following are common examples of customer support policies that different businesses can apply to ensure they provide the best customer service:
Privacy and cookie policy: This clearly states the type of information a company collects and what they will use it for. It protects the privacy of information for all involved parties.
Return and refund policy: This outlines the terms and conditions or requirements needed to accept returns and follow through with refunds.
Security policy: These are measures that companies take to protect users' data against unlawful access and use by unauthorized personnel, accidental loss and destruction of data, etc.
Ethics policy: This covers the standards of ethical and behavioral conduct to be adhered to by employees, business vendors, and the overall company.
Terms of use: Stipulates the rights and restrictions of using and accessing the services or products.
These policies vary based on client base, business goals, and type of market.
Final thoughts on customer service policies
Establishing customer service policies and procedures is an easy method to ensure that your company upholds a consistently elevated level of service. Your customer service policy should include guidelines and procedures based on your company's objectives and provide specific suggestions for how to get there.
The correct tools will make it simpler to adhere to the commitments stated in your customer service policy.
Schedule a live demo to discover how BoldDesk can help improve your business by implementing favorable client service policies for your employees. Start a free trial to experience its many capabilities. Feel free to contact BoldDesk support if you have any questions concerning customer support.
Related articles