The common business saying "the customer is always right" or "the customer comes first" is often repeated for good reason.
The success of a business depends on its customers. Without them, sales and revenue would cease to exist, leading to the potential closure of a company.
However, organizations often face different challenges when it comes to being customer-focused, particularly when their own needs take precedence over their customers' needs.
If not properly addressed, this can negatively impact a brand's reputation. The solution to putting your customers' wants and needs first is adopting a strong customer orientation strategy.
A customer-oriented culture presents an opportunity for businesses to gain a competitive advantage by excelling in prioritizing customers' expectations.
Focusing on clients ensures they have the best experience, succeed, and build stronger relationships with your business.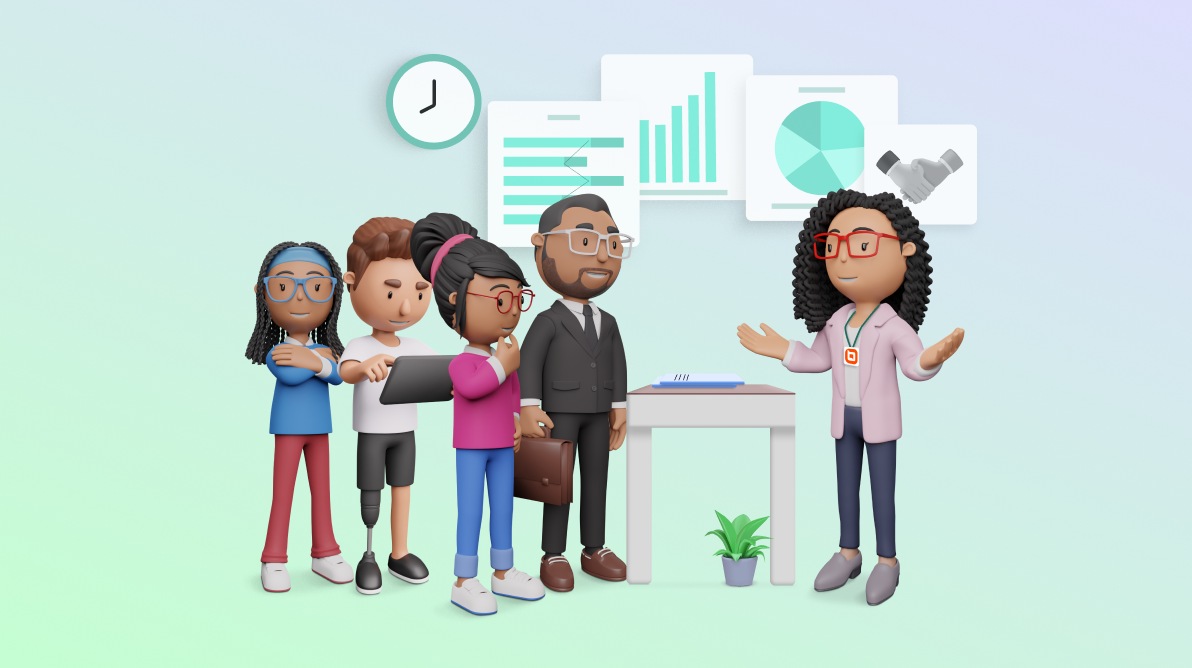 What is customer orientation?
Customer orientation refers to an approach where organizations prioritize meeting the needs, concerns, and expectations of their customers over their own business needs, interests, and preferences.
It involves adopting strategies and practices that revolve around understanding and satisfying customer demands and preferences.
Customer orientation not only involves ensuring customer satisfaction with purchases, but it also emphasizes the establishment of lasting relationships.
Additionally, by aligning your business objectives with the goals of your customers and focusing on their needs and desires, you can enhance their satisfaction, loyalty, and lead to sustainable business success.
How to implement a customer-oriented culture
A well-defined action plan is essential for creating a customer-oriented culture. Here are some of the best tips to help you become a customer-oriented business.
1. Understand your customers better
Prioritizing your customer's needs can significantly enhance your business's service delivery.
This is because by putting your customers' needs first, you can better understand their wants, interests, and pain points.
A Salesforce study cited by Harvard Business School shows that 66% of customers believe that companies will meet their needs and expectations
To understand your target users and create ideal buyer personas, you should collect feedback and get insights on their social practices, demographic data, thoughts, needs, interests, goals, and more.
This will go a long way in ensuring you offer the best customer experience and deliver precisely what these clients expect from your products or services, rather than working with assumptions.
2. Set customer-oriented standards
Establishing benchmarks for the level of service you aim to provide to your customers is a crucial stage in enhancing your customer-oriented approach.
By evaluating customer feedback from different channels, you can adjust your service to align with customer requirements and expectations.
This allows your team to self-assess their performance and customer service skills and identify areas for improvement.
By setting these standards and providing methods for evaluation, you pave the way for success for both your team and your customers.
3. Show empathy during customer interactions
Empathy in a customer service orientation is crucial, as it helps in understanding a customer's emotions and mindset.
This involves actively listening to feedback and conversations, investigating customer issues while putting yourself in the customers' shoes, and demonstrating patience when interacting with them.
Employing empathy ensures customers get effective assistance with any challenges they may encounter since support agents easily resonate with them.
4. Collect feedback and follow up with your customers regularly
Every individual is exceptional and possesses distinct desires and needs, and this extends to your clients.
As customer requirements are constantly changing, it is crucial to gather feedback from customers at each touch point, follow up with them regularly, and respond to them on time.
This can be done through:
Communicating with your customers and understanding their needs and thoughts.
Proactively seeking out responses from them regularly after any interactions.
Demonstrating that you value their viewpoints by seeking feedback.
In customer service, promptly address any concerns to demonstrate a customer-oriented mindset. Encourage customers to express their ideas outside of the typical feedback loop.
This can be done through:
Email
Community forums
Surveys
One-on-one conversations
Social media comments
5. Deliver outstanding experiences for clients
Providing exceptional customer experiences should be a key goal for businesses to establish and good relationships with customers.
There are different customer-oriented ways to enhance your customers' experience. They include:
Engaging them on social media platforms and responding to all their comments.
Providing all necessary and important information about the company and its brands.
Encouraging clients to freely share their concerns, opinions, and suggestions.
Making customer-oriented improvements and updates to products or services to suit the client's needs.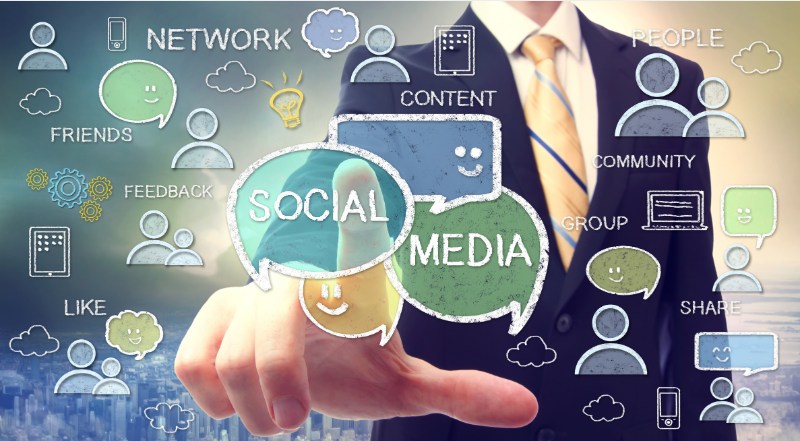 6. Offer personalized experiences to customers
Personalized strategies and approaches are essential for a customer-oriented culture. This is where customization features come in handy.
By tailoring products, services, and interactions to meet the unique requirements of each customer, organizations can foster a sense of importance and value for the customer.
For instance:
Address clients by their specific names
Send personalized offers and loyalty programs to individual clients
Send brand recommendations to clients based on their preferences
Tailor and recommend content for each customer
This personalized approach not only builds strong customer relationships, but also promotes loyalty and satisfaction, leading to increased customer retention and positive word-of-mouth referrals.
7. Make it easy for customers to reach you
Different customers prefer using different communication channels to contact you for assistance or inquiries. Therefore, businesses should incorporate multiple communication channels that include:
Email
Community forums
Instagram
Social media
A knowledge base
Additionally, make your contact details readily available to your customers on your company website, in marketing articles, and on social media platforms.
8. Employ the right support team and empower them
Hiring customer-oriented individuals is essential in ensuring that customers' needs and expectations are prioritized when providing customer service.
Look for individuals who are empathetic, engaged, and happy to interact with customers.
Your customer support team represents your clients, so they need to be able to communicate their wants and needs effectively.
They should provide valuable insights during meetings about customer service improvements and updates.
It's important for them to understand a company's objectives and the expectations of putting customers first.
This can be achieved by empowering them through comprehensive training on customer orientation. Continuously reinforcing these concepts will ensure consistent top-notch service.
Importance of customer orientation
Putting your customers at the forefront has many advantages for both the customer and the business. These benefits include:
Retaining customers
Prioritizing the needs of customers often results in their increased loyalty, leading them to overlook other brands.
Focusing on customer needs can also result in valuable feedback, improving products, building strong relationships and services.
Implementing a customer-oriented approach can effectively curb growing customer attrition rates and fortify your customer base.
Increasing brand reputation
A company that prioritizes its customers is likely to cultivate a positive brand image in the market.
Businesses that demonstrate a strong understanding of customer needs are often trusted and deemed reliable, attracting more customers and potential business partners.
Satisfied customers often leave positive comments, reviews and recommendations on different social media platforms and praises through word of mouth.
These affirmations are likely to be seen or heard by random end-users who will then be attracted by the positive brand reputation.
Competitive advantage
Customer orientation is an essential factor that contributes significantly to gaining a competitive advantage in the business realm.
By placing the customer at the forefront of strategic decision-making processes, organizations can align their products, services, and overall business operations to meet the ever-evolving needs and preferences of their target market.
This approach involves actively listening to customer feedback, conducting thorough market research, and continuously adapting and improving offerings to ensure maximum customer satisfaction.
By prioritizing customer orientation, businesses can enhance customer loyalty, attract new customers, and ultimately outperform their competitors in the marketplace.
Enhanced customer satisfaction
Companies that prioritize understanding and meeting their customers' expectations and needs improve customer satisfaction.
Adopting a customer-centric culture and tracking customer satisfaction provides valuable data for process improvement.
Moreover, when customers are pleased and feel valued by your products or services, they become more loyal to your company.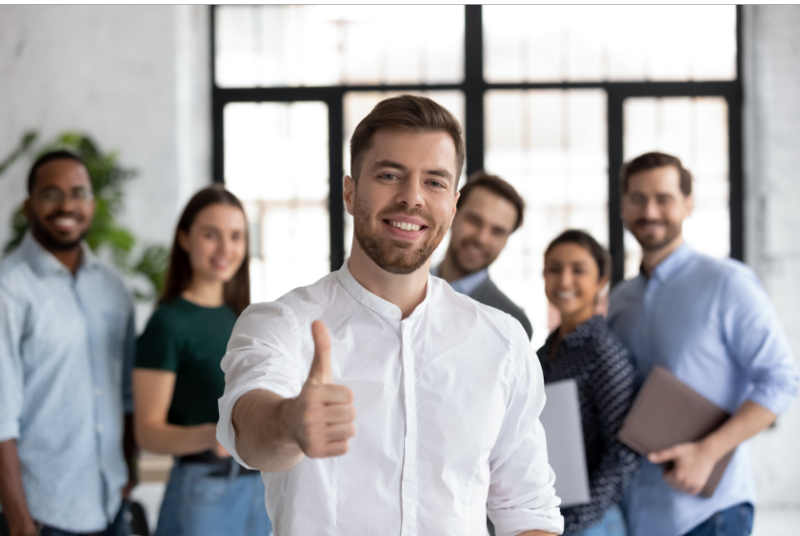 Boosting customer loyalty
The implementation of a customer-oriented approach plays a pivotal role in enhancing customer loyalty, as it prioritizes meeting the specific needs and preferences of customers.
By adopting a customer-centric mindset, businesses can effectively build strong relationships with their clientele, fostering trust and satisfaction.
This customer-oriented strategy not only ensures that products and services align with customer expectations, but it also enables businesses to provide personalized experiences, ultimately leading to increased customer loyalty and retention.
Better sales conversions
The advantages of improved sales conversions concerning customer orientation can be elucidated more formally.
Enhancing sales conversions has a direct positive impact on customer orientation, as it allows businesses to better understand the needs and preferences of their customers.
By effectively converting potential leads into paying customers, companies can establish stronger relationships with their clientele, leading to increased customer satisfaction and loyalty.
This, in turn, can result in higher sales volumes, improved brand reputation, and ultimately, long-term business success.
Customer orientation examples
Here are some examples of companies that have incorporated customer orientation into their business workflow.
Apple
Apple is a company that fully understands customer requirements and customizes its products to meet them before they are even articulated.
However, Apple's specialty lies in creating a unified ecosystem that ensures a smooth experience for its customers.
Employees strive to accurately determine what customers need during their purchase discussions. This understanding enables employees to recommend the most appropriate device for customers' needs.
Amazon
Most of us consider Amazon  to be our ultimate shopping destination due to its vast range of products and outstanding customer service.
As a customer-oriented company, Amazon utilizes advanced technology on its website to track browsing data based on prior purchases and searches, going to extraordinary lengths to ensure customer satisfaction.
Customers are pleased when Amazon provides quick shipping that delivers products within one or two days. Amazon's approach to customer service has made it a consumer favorite.
By recognizing and exceeding customer needs, the company has built a strong and loyal customer base.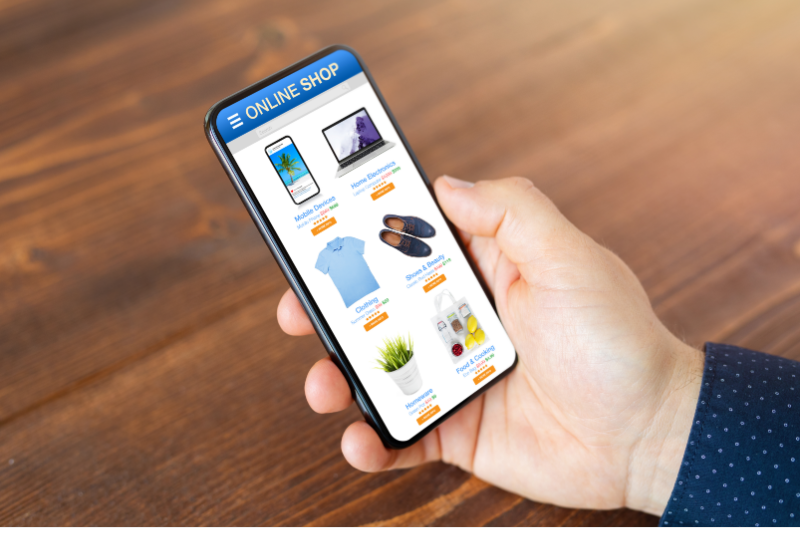 Harley Davidson
If customer orientation is your priority, you should choose Harley Davidson. The company understands the significance of being customer-centric, particularly to maintain its prestigious position in the motorcycle industry.
Harley Davidson's commitment to prioritizing customers is evident in its rigorous interview process.
Candidates aspiring to join Harley Davidson are required to demonstrate their knowledge, experience, and general understanding of the mechanics of motorcycles.
Those hired by the company are individuals who are not only familiar with the products they sell, but can also articulate their value to potential customers.
This approach ensures a memorable and rewarding experience for their customers.
REI
REI exemplifies customer orientation in the crowded outdoor equipment market.
They manage to distinguish themselves through proactive customer engagement and understanding customer preferences.
This was evident in 2015 when REI shut down all its outlets on Black Friday, one of the most bustling and lucrative days of the year.
This unconventional move indicated the company's deep understanding of its clientele. REI customers tend to be more passionate about the experiences the company offers, rather than just the products.
This is demonstrated by the millions of people who engage with the #OptOutside campaign every year and relate strongly to the marketing that supports it.
Despite what many organizations might consider to be a risky approach, REI has seen consistent growth in both membership and revenue.
This shows that being customer-oriented can indeed yield positive results.
BoldDesk
BoldDesk embodies customer orientation in its core values and operations. It consistently prioritizes customer needs and satisfaction.
Through market research and analysis, BoldDesk tailors its products and services to meet customer requirements, enhancing overall satisfaction.
The company invests in training employees through manuals, webinars, learning hubs, and a knowledge base to provide personalized and professional assistance, fostering trust and loyalty.
BoldDesk involves customers in product development, aligning solutions with their specific requirements. It actively seeks feedback and continuously improves its offerings to deliver the highest level of customer satisfaction.
BoldDesk is a trusted and respected brand that leads the industry.
Netflix
Netflix is a popular platform known for addressing customer needs and cultivating a fan base using a mix of quantitative and qualitative strategies.
Over time, Netflix has utilized this customer-focused approach to:
Decrease DVD shipping times by establishing more distribution centers.
Engage with their customers in a congenial manner through their user interface.
Improve the quality of show and movie recommendations made to customers.
Prioritizing your customers through the application of customer centricity contributes to superior customer service and enhances customer satisfaction.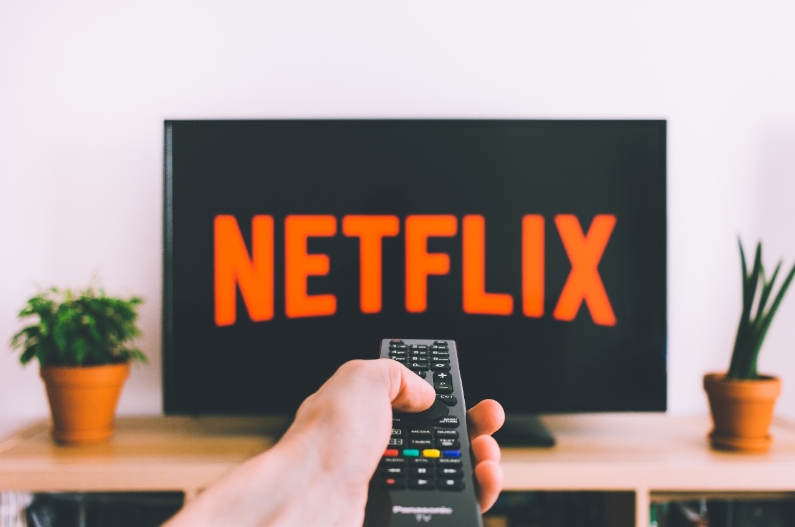 Implement customer orientation in your business now!
Focusing on customer orientation is essential for establishing trust, loyalty, and a solid brand reputation.
Customer orientation strategies aid in forming enduring relationships with customers and reduces the costs associated with customer retention and acquisition.
By putting your customers' needs first, providing outstanding service, and constantly adjusting to their evolving expectations, you foster business growth.
By adhering to the principles discussed in this guide, you can start transforming your business into a customer-oriented organization that flourishes in the competitive market.
Schedule a live demo to see how BoldDesk can help your agents and supervisor to prioritize customer needs .Start a free trial to explore its many features. If you have any questions about the product and its capabilities. Or feel free to contact the BoldDesk support team.
Related articles