In today's competitive business environment, providing an outstanding customer experience is more important than ever.
To genuinely enhance your customer experience and improve relationships, you need to carefully examine every interaction customers have with your brand and consider how you can make each one better.
Positive customer experiences are vital to increasing customer loyalty, boosting customer retention, and driving business growth.
This article will discuss what customer experience optimization is, the key components, some of the best practices to optimize your customers' experience and more.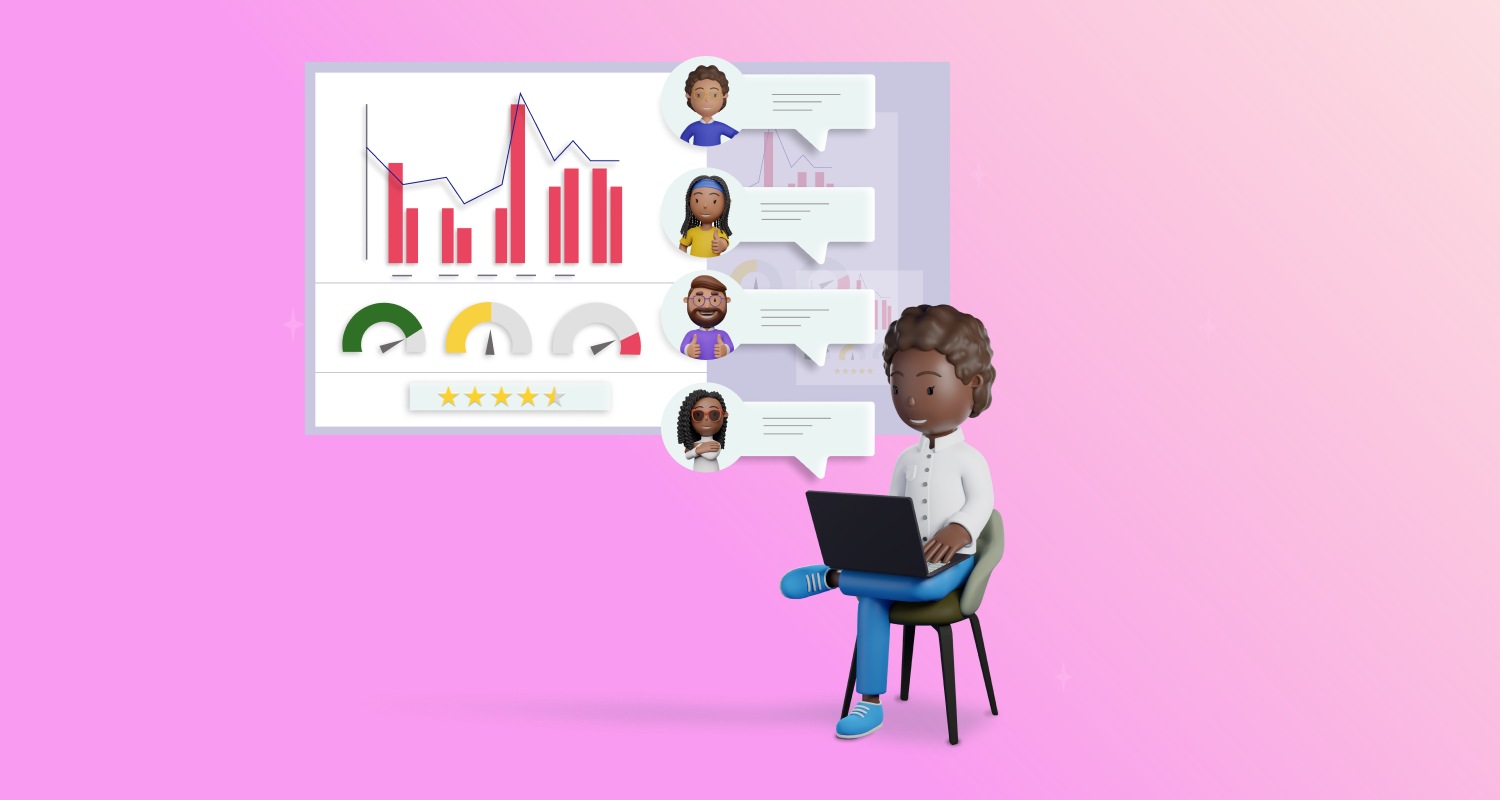 What is customer experience optimization?
Customer experience is your customers' entire journey with your brand, from first contact to the final post-purchase interaction.
Customer experience optimization refers to the measures taken by a business to understand its clients for the purpose of enhancing their engagement at every stage of the customer journey.
Understanding customer needs and preferences and tailor their products or services based on those requirements.
This includes examining client feedback and behavioral data to pinpoint opportunities for improvement.
Components of customer experience optimization
By comprehending the requirements and desires of clients at every phase of their journey, companies can ensure that they deliver an optimal experience.
The following are the key components of the customer experience that are opportunities for optimization:
Customer touchpoints
This refers to any channel of interaction that a client can have with a product or service. They can include visiting your website, calling customer service, or engaging with your company through social media.
Customer journey
This is the path that a consumer takes, from initial awareness of your brand, through encounters with your marketing strategies, through the purchasing process, through follow-up activities like support, and finally through the decision to become a repeat customer or to move on.
Customer feedback
This is clients sharing their opinion about your service or product.
This feedback can be in the form of customer reviews through customer satisfaction surveys, comments on social media platforms, messages via email, reviews on third-party websites, and more.
Paying attention to customer feedback enables you to comprehend customer requirements, needs, inclinations, and challenges.
In turn, it allows you to enhance your brand, your product, and the customer service you provide.
Data collection and analysis
This data collection and analysis process involves:
Gathering and evaluating reviews, comments, and complaints from customers
Analyzing support ticket conversations
Gauging customer experiences and satisfaction
Analyzing individual support agent performance
Taking necessary action to improve each of these elements
This enables companies to pinpoint areas in the organization that require enhancement to help the business thrive.
Tactics to optimize customer experience
Use the following strategies to give your customers a better client experience:
1. Understand your customers
The initial step to enhancing the client experience involves understanding the identity and desires of your consumers. This encompasses:
Researching your intended audience.
Developing customer personas.
Categorizing your clients according to their requirements and inclinations.
By recognizing your customers, you can customize your products, services, and promotional endeavors to fulfill their expectations more effectively.
2. Map the customer journey
A customer journey map is a graphical illustration of the customer touchpoints and exchanges a customer has with a brand, starting from their initial awareness of a brand to post-sales support.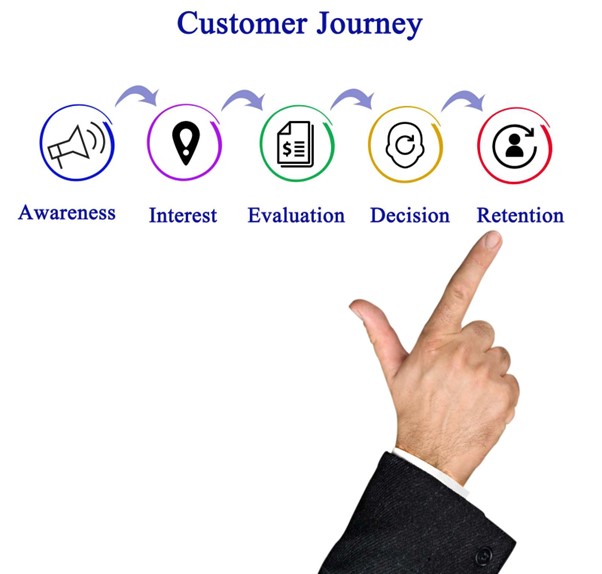 By charting the customer journey, businesses can identify and address customer pain points. This may be a complete overhaul of the journey for all customers, or a targeted change that only applies to specific stages and customer personas.
Improving the customer journey guarantees customers a smooth and enjoyable experience throughout every phase of their relationship with a brand.
3. Set clear expectations
A crucial element in delivering a positive customer experience is establishing clear expectations.
Ensure that your clients are aware of what your products and services, as well as your customer support, have to offer. By doing so, they will not be disappointed, and you can prevent miscommunication that may result in unfavorable experiences.
4. Train your employees to provide a positive customer experience
Your employees are critical to providing a positive customer experience.
By investing in staff training, you can be guaranteed that your employees will possess the required skills and knowledge to cater to customer needs in an effective and efficient manner.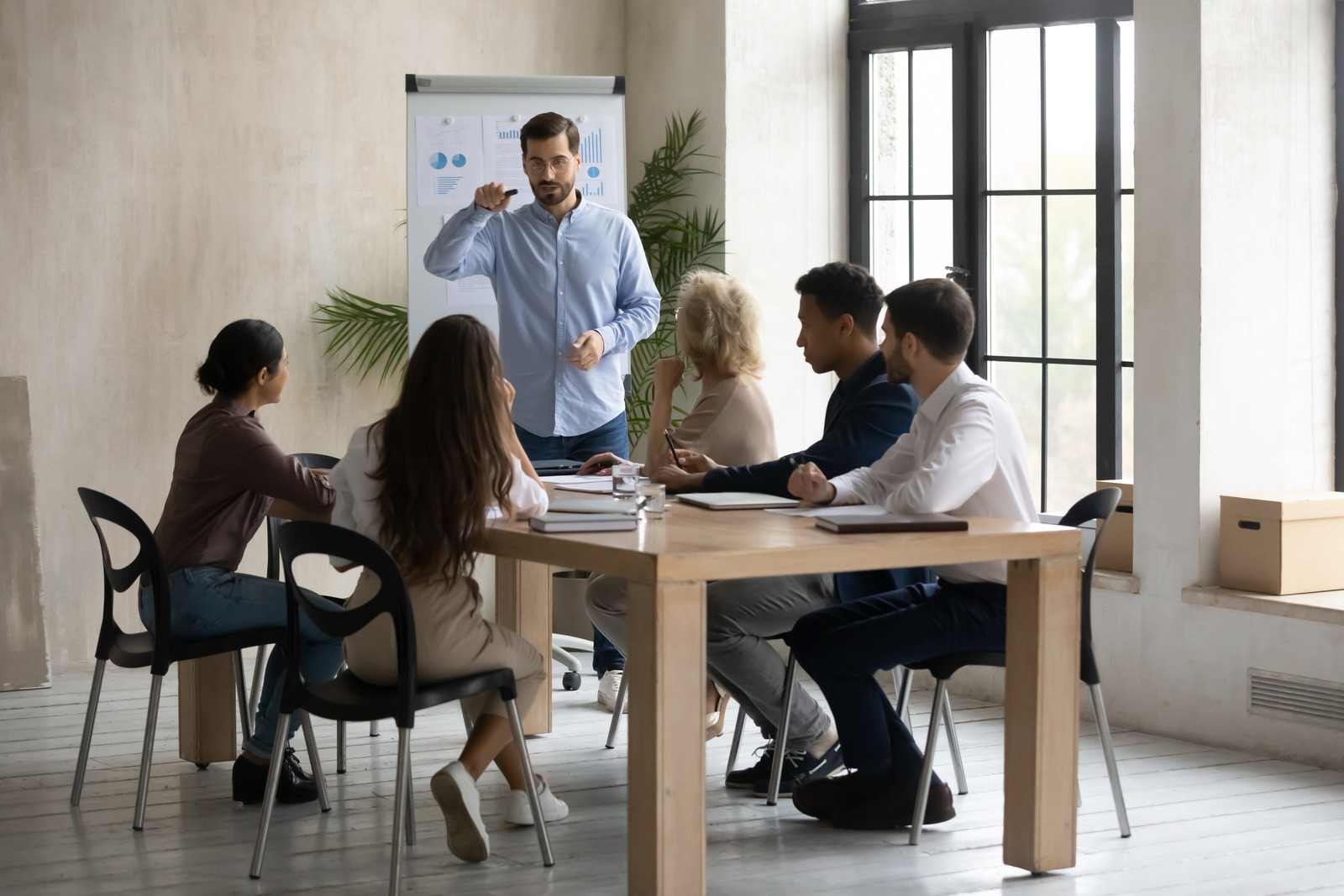 This involves educating them on the significance of empathy, active listening, and problem-solving.
5. Personalize the experience
Clients value companies that strive to customize or personalize their interactions. This can involve:
Using customers' preferred communication channels.
Addressing customers by name in correspondence.
Providing tailored product suggestions.
Adjusting marketing strategies according to target audiences' preferences.
By personalizing various steps of the customer journey, customers feel valued thus improving their overall experience with your brand.
6. Solve issues proactively
It is crucial to promptly and effectively address any challenges or problems that customers may encounter with your products or services.
You can provide an external knowledge base to customers for self-service support, as well as an internal knowledge base for support agents. These allow customers to quickly resolve common and simple issues by themselves and gives support agents quick access to solutions.
You can also give your support agents pre-written messages or canned responses for promptly responding to recurring issues.
Proactively resolving issues not only assists in retaining customers but also enhances your brand's reputation over time.
7. Provide exceptional customer support
Prompt and effective customer support contributes to a favorable client experience.
To accommodate diverse customer preferences, support various communication mediums, including email, live chat, and social media.
Furthermore, build your support team so that it is adequately trained and authorized to address customer concerns efficiently.
8. Measure and analyze customer experience metrics
Monitor and measure essential customer experience metrics like net promoter score, customer satisfaction score, and customer effort score to gauge your business's user experience.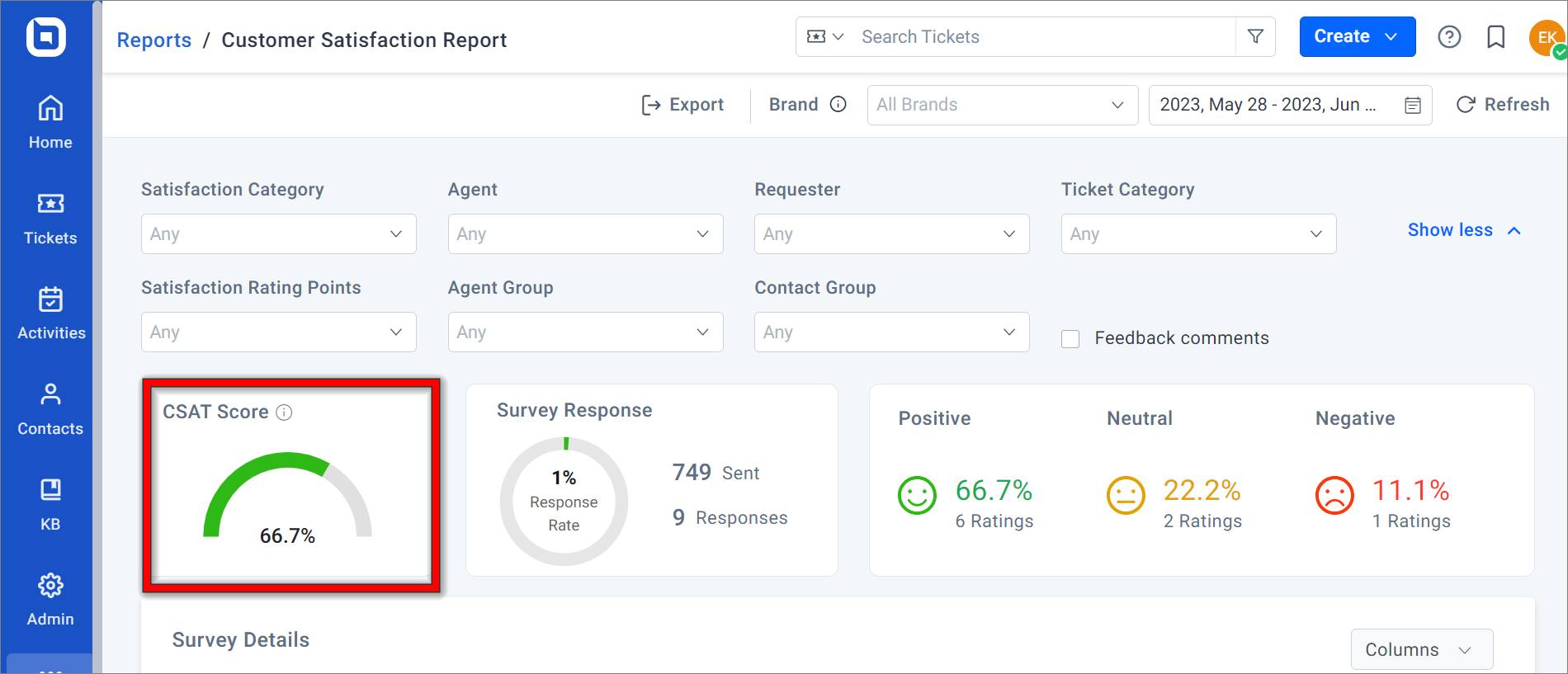 Consistently examining these metrics can assist you in making informed choices to enhance the customer experience further.
9. Identify areas to improve in your products and services
Obtaining customer feedback is crucial for determining areas in which your products and services might be thriving, deficient, or require enhancement.
Proactively seeking and evaluating customer feedback can help you comprehend customer issues and implement the modifications needed to improve the customer experience.
Why is customer experience optimization important?
A study by PwC found that 73% of customers consider a good experience a significant factor in their purchasing decisions.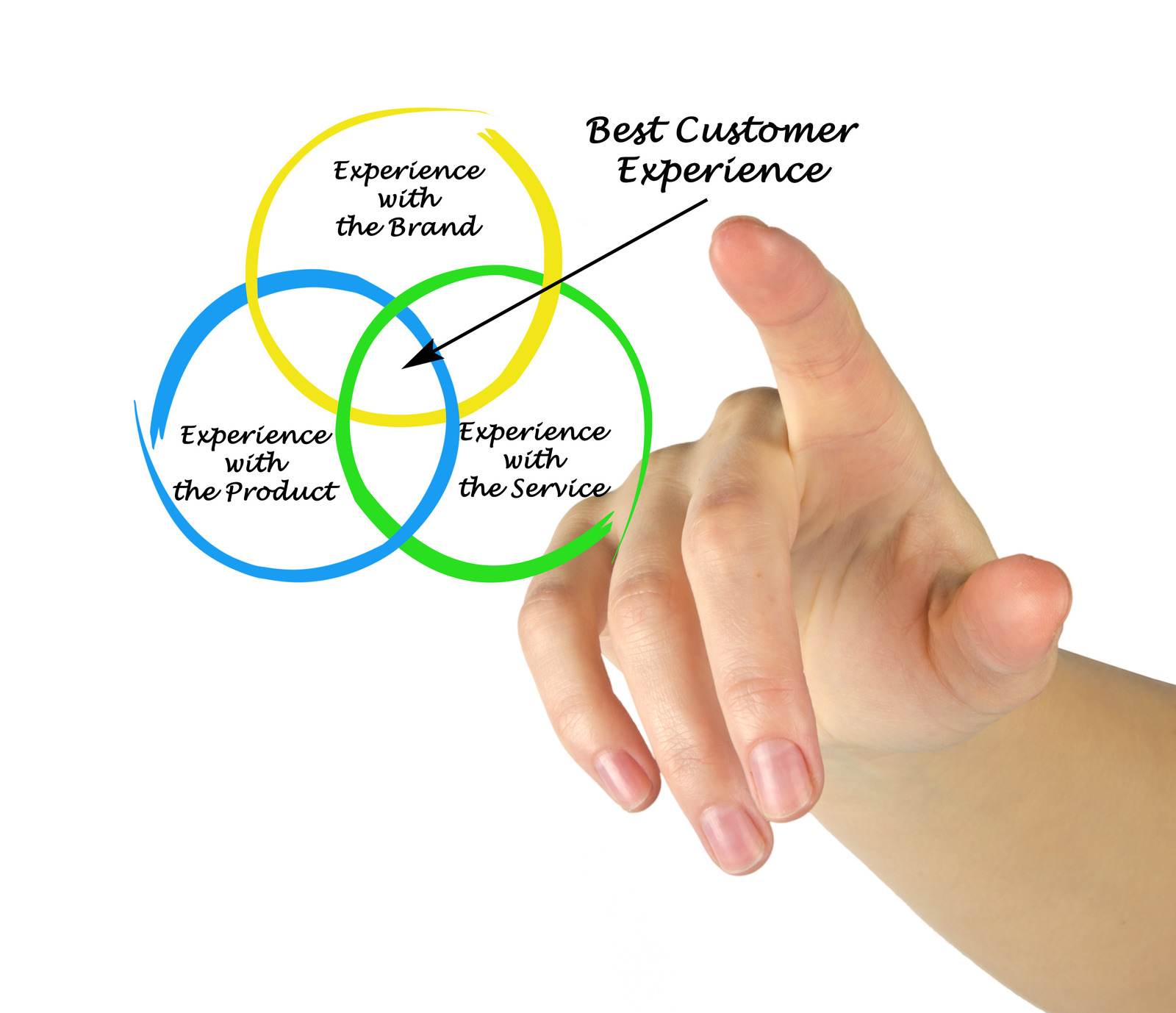 Delivering positive client experiences is critical for the following reasons:
Improves customer loyalty
According to another PwC analysis, 55% of customers indicated that they would abandon a brand after several bad experiences with it. That's over half! Even if your product is the best in existence, that won't overcome customers' desire for a positive experience.
Providing the best client experience makes clients feel valued. As a result, they will become repeat clients.
What's more, given that happy clients are often considered brand ambassadors, they are likely to recommend your business to others because of their great experience.
Therefore, businesses should ensure that consumers are satisfied with their experience in order to improve customer loyalty.
Promotes customer retention
Fulfilling clients' needs and working toward providing what they prefer makes clients feel content.
For instance, providing personalized responses and recommendations gives the impression that you prioritize each client's individual experience. This strengthens customer relationships and fosters trust in the business.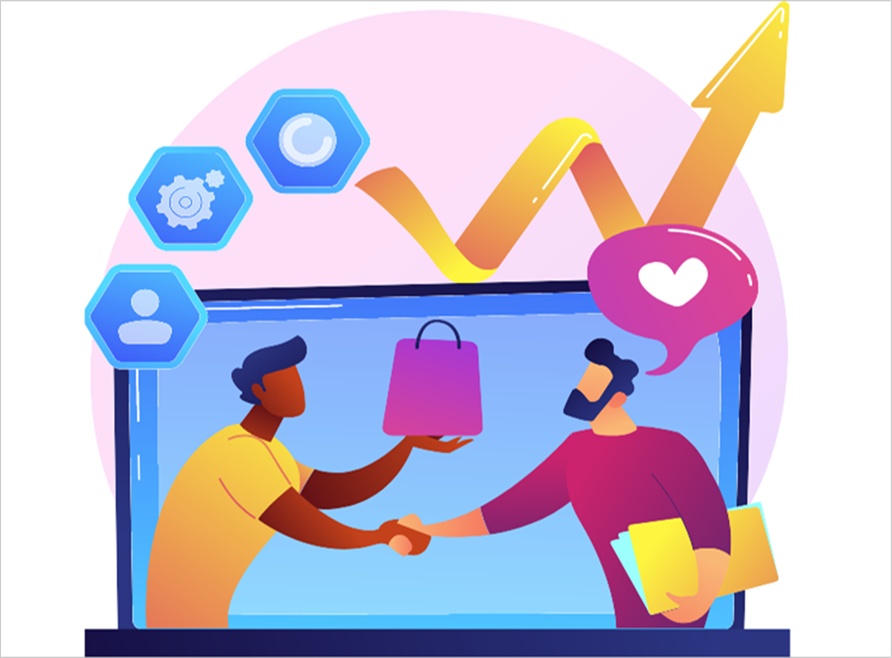 Additionally, positive consumer experiences lead to higher customer lifetime values. This means you retain clients, and they continue to do business with you long-term.
Establishes brand reputation
Optimizing the customer experience makes customers happy and satisfied with the services received.
These clients will often provide positive feedback about the brand to the company itself, publicly on social media, and even privately to colleagues.
When others hear about a brand's positive reputation, they are more likely to switch to that brand, and thus leading to business growth.
Increases revenue
Satisfied clients have a propensity to make further purchases and turn into brand promoters.
Emplifi reports reveal that approximately 61% of customers are willing to pay at least 5% more for their products or services if they are guaranteed outstanding customer experience.
This report shows that providing customer-centric experiences provides more business opportunities. This leads to not only increased revenue but also enhanced overall profitability for a company.
Optimizing the customer experience!
In summary, customer experience optimization is essential for companies aiming to excel in the current competitive marketplace.
Gaining insight into your customers, gathering their feedback, and regularly evaluating your support initiatives will enable you to develop an outstanding client experience that distinguishes your brand from competitors.
Enhance your clients' experience by utilizing a customer service help desk platform such as BoldDesk, which provides your support team with an efficient and streamlined solution for handling customer issues.
Feel free to reach out to the BoldDesk support team if you have any queries. Book a 30-minute live demo to see how BoldDesk can help you improve your user experience. You can also begin a 15-day free trial today!
Related articles