Customer satisfaction surveys (CSAT) are used to ascertain how your customers feel about your service or a specific experience with your company's product. These surveys can take a range of forms. You can use them to group consumers based on their satisfaction levels, track changes in those levels over time, and discover new ways to enhance the customer experience. In this blog, I'll take you through what customer satisfaction surveys are and how to use them.
What is a Customer Satisfaction Survey?
A CSAT survey evaluates whether a company's goods and services meet customers' expectations. A good customer satisfaction score is when a high number of customers state their experience with a company, its products, or its services meets specified satisfaction targets.
Importance of Customer Satisfaction Surveys
Customer satisfaction plays a key role in the growth of both small and big companies. Asking customers for direct feedback in a satisfaction survey lets a company know whether they're on the right track. The following are some ways in which customer satisfaction surveys are important.
Gauges customer happiness
A happy client will remain with you. A dissatisfied client will eventually locate a superior rival and stop doing business with you. The benefits of gauging customer satisfaction are substantial.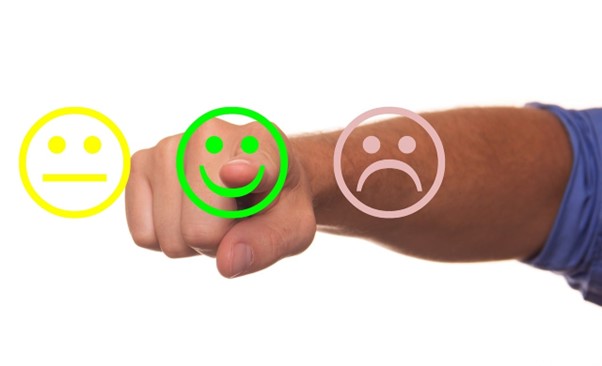 A customer satisfaction survey's main purpose is to assist you in figuring out whether or not your customers are happy with your product or service and what you can do to improve.
Helps improve your products
Many CSATs give customers the opportunity to provide extra feedback on how to improve your products or services. As a result, you can broaden your service or product based on direct customer feedback. Hearing directly from the consumers of what you make cuts out the guesswork when it comes to what they want. You will be able to see which issues affect the most customers in order to prioritize fixing them. You can also see which new features are desired by the most customers and plan to implement those first.
Gives you real-time knowledge of customer needs
You likely have an idea of the needs of the market when launching a new product or service. However, you can only know for certain what parts your customers appreciate or find frustrating once they use your product or service and have genuine experiences. A CSAT will help you determine with more precision whether customers' needs are being met by your offerings. Additionally, as time passes, customers' needs and expectations change. Tracking your customers through these surveys helps you get insight into this, thus letting you improve your products and services before features become outdated.
Shows that you value customers' ideas
You let your customers know that you value their satisfaction by asking whether you've achieved it. This is especially true if your survey asks for suggestions and customers see them become reality in future product updates. By doing CSAT surveys, customers become more invested in your firm.
Helps you build the best customer experience
Today's best brands significantly rely on the input of consumers. Additionally, customers don't purchase goods merely because they are excellent. They wish to feel like a part of a specific brand's evolution. Customers will remain loyal to your brand if you concentrate on offering the finest customer experience at every touchpoint.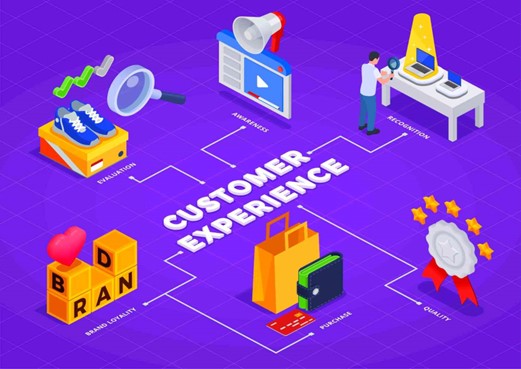 Naturally, the best method to ensure customers have a wonderful experience is to get consensus on what the majority appreciate, don't like, and would like to see in your business.
Types of Customer Satisfaction Survey Metrics
Customer satisfaction surveys contain follow-up questions for customers about a product or service they've purchased and their overall experience with its company. A survey can entail both close-ended and open-ended questions. The following are some examples of customer satisfaction metrics.
Customer satisfaction (CSAT)
Customer satisfaction (CSAT) results are an aggregated measure of how satisfied customers are at each step of using a product or service. Specifically, a CSAT score shows you the average rating of your product and customer service, thus helping you in improving them.
Net promoter score (NPS)
A net promoter score (NPS), which often uses a scale of values, asks customers how likely they are to recommend your company's goods and services to other people. It measures their loyalty, trust, and satisfaction.
Customer effort score (CES)
The amount of effort customers must put in to use your product or service is measured by a metric called the customer effort score (CES). The CES typically reveals if clients find your product or service simple, typical, or challenging to use.
Product-market fit (PMF)
An analysis of a company's product-market fit (PMF) identifies the stage it is currently in and the stage it should be in. Most crucially, PMF estimates your chances of success in the market by asking consumers how angry they would be if your goods or services suddenly disappeared.
Examples of customer satisfaction survey questions
In CSATs, there are different categories and types of questions. These questions help in tracking and getting useful feedback from customers. To learn more about commonly asked questions, refer to this CSAT survey questions blog.
7 Best Practices for Customer Satisfaction Surveys
The following are the best practices for conducting your CSAT surveys.
Select the appropriate survey type
It's crucial to choose the survey type that best aligns with the objectives of your team. Therefore, consider what information you want to elicit and how best to get it. Consider an NPS or CSAT survey if you want results that are simple to sort through and in which you can quickly identify key patterns. On the other hand, a CES survey should be used if you're looking for more detailed information on a customer's experience.
Pick appropriate survey questions
Selecting appropriate survey questions is another essential step in getting the input you want. Take your time and consider your options before finalizing this phase, since the questions you choose to include will have a significant impact on the quality of the feedback you get. Don't hesitate to include a variety of question types in a single survey. Just make sure that each type is grouped together to make the respondents' experience less confusing.
Send surveys at the appropriate stage of the client experience
Timing is everything with surveys. You won't get good results if you launch your survey at the incorrect time. So, identify the best touchpoints in your customers' journey and ask for feedback at those moments. Typically, this is after your business has interacted with the customer and they have had time to receive or register your product and assess it. But if a customer had a problem, it's a good idea to send a survey right after their customer service representative closes their issue.
Request consumer feedback periodically
Depending on your product, it can be wise to regularly gather consumer feedback. Particularly if your product or service receives updates, your website is upgraded, or a customer's long-term experience may produce different feedback from their short-term experience, offer them a chance to express their opinions again.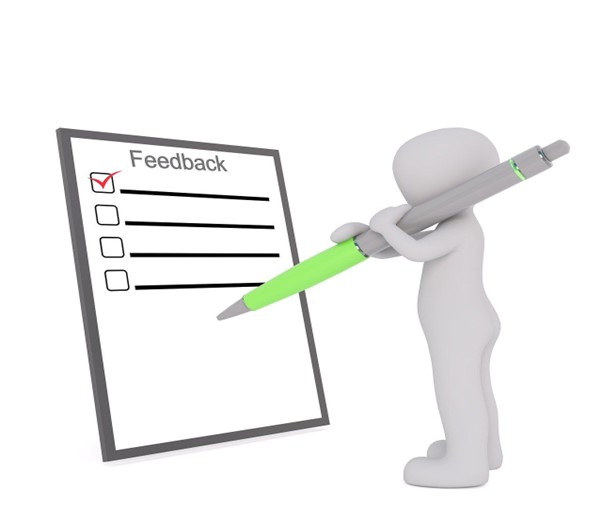 This shows a sustained dedication to enhancing customer relations and ensuring client happiness.
Test your survey
You should test your survey with your intended audience before deploying it. Send it to a select few customers and see the results. If they answered in unexpected ways, adjust your questions and try again. Send the survey out to all appropriate customers as soon as you are confident that it will yield the results you need.
Maintain good communication
First, make sure a note of appreciation is sent or appears after a customer completes a survey. If a respondent details a specific, fixable complaint in response to an open-ended question, follow up with them for more information, if necessary and possible.
.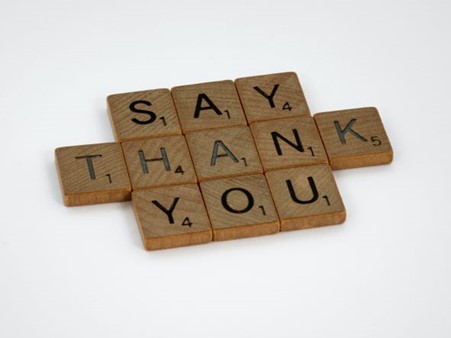 Reassure them that that your teams are looking into the problem and thank them for reporting the issue. Some of this can be automated or hastened with canned responses
Implement survey findings
One of the worst errors in data gathering, regardless of the method, is to invest so much work into data collection and analysis, only to fall short when it comes to taking action. How you respond to the results of your customer satisfaction data will vary depending on your business and circumstances. Simply issuing a CSAT survey, though, will start you on a path to improving your client experience.
How to Measure Customer Satisfaction With CSAT
Specify the key performance indicators (KPIs) you want to track, such as customer loyalty, the NPS, or customer effort.
Establish your research methodology for measuring customer satisfaction. For instance, collect data with customer surveys by email or on your website.
Compile and analyze data on customer satisfaction.
Pay close attention to customer satisfaction indicators throughout the whole client journey.
Utilize positive consumer satisfaction ratings and comments to create a favorable perception of the brand among current and potential customers.
Boost Customer Satisfaction with Help Desk Software
Help desk software enables you improve your CSAT survey process by:
Automating the sending of surveys when support agents close support tickets.
Automating the sending of thank you emails when surveys are submitted.
Displaying your results in an easily comprehended dashboard.
To learn more about  how to improve your CSAT survey, please refer to this blog.
We hope that this article will inspire you to ask your consumers about their experiences with your company. If you receive enough feedback, you may learn how to make changes for the better. Try using BoldDesk to help you be more productive and improve your customer service. For any concerns or queries, contact the BoldDesk support team.