We are proud to announce that BoldDesk has been recognized as a High Performer in the G2 Summer 2023 Grid® Report! In the past few months, BoldDesk has seen tremendous growth by consistently pushing the limits of innovation, product excellence, and client experience.
This recognition arrives just a few months after completing SOC 2® Type 2 compliance certification and securing Crozdesk's Quality Choice Award and Happiest Users Award.
About G2
G2 is a reliable software review resource that allows users to discover, research, and review software. Every year, G2 assists more than 80 million users make well-informed software choices by utilizing data-driven insights and reports derived from genuine user reviews and market patterns.
Software companies that excel in the categories of performance, customer support, customer satisfaction, and other criteria receive awards from G2 based on their achievements in these areas.
What is a High Performer?
Every quarter, top-performing software solutions with exceptional customer satisfaction ratings in their respective fields receive the High Performer designation from G2. This designation is based on genuine customer reviews of a company's products, services, and overall user experience.
G2's algorithm ranks products based on reviews gathered from social media and online sources, as well as feedback directly from G2 users, to identify a High Performer.
The G2 High Performer award is a symbol of reliability and showcases BoldDesk's dedication to providing top-notch customer experiences.
BoldDesk aims to surpass customer expectations, and this award is a testament to this effort. That is why BoldDesk is currently rated as:
8.3 for meeting user requirements
8.9 in ease of set-up
9.3 for ease of use
9.5 in quality of support
8.9 for the likelihood to be recommended to others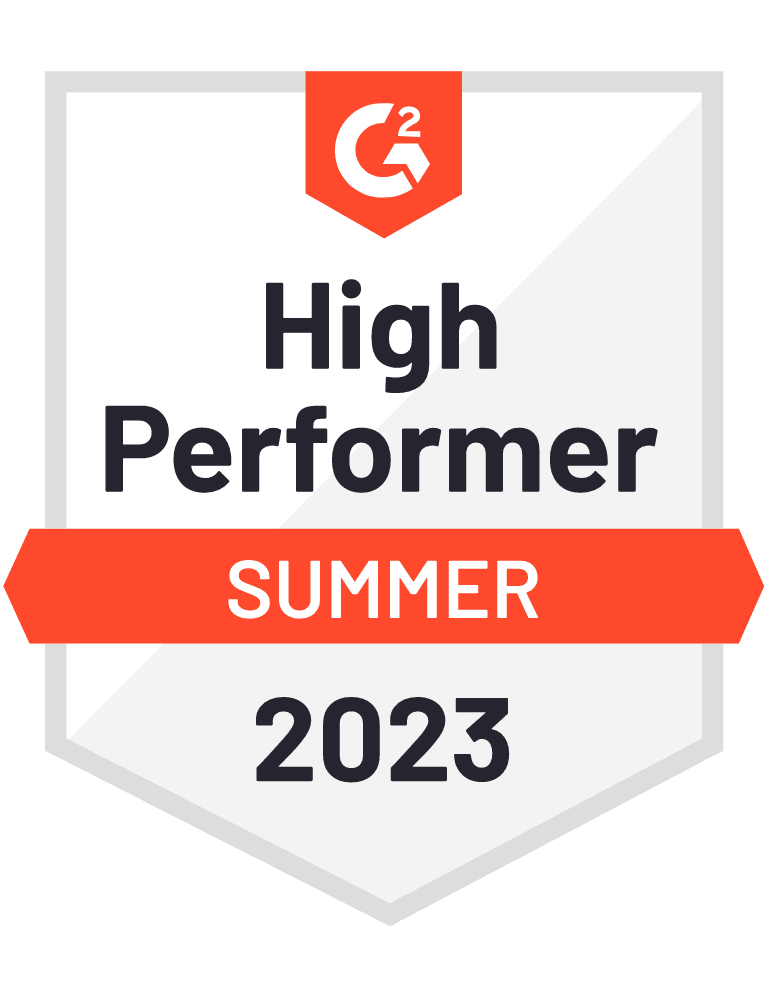 High Performer Summer 2023 Badge
Why do users love BoldDesk?
BoldDesk is sophisticated help desk software that uses innovative customer support tools and self-service features to streamline customer service.
BoldDesk provides:
Check out BoldDesk reviews on G2.
Conclusion
G2's acknowledgment is remarkable. We at BoldDesk are thrilled that our customers recognize and appreciate the value we endeavor to deliver.
We would like to express our gratitude to all our clients who submitted reviews and continue to utilize our services. This award motivates us to go above and beyond in developing solutions that help drive businesses to achieve their goals.
Schedule a 30-minute live demo with us to realize how BoldDesk can help revolutionize your customer service, or sign up for a 15-day free trial with instant access to discover firsthand what sets us apart. Please contact us if you have any questions—we would love to hear from you.