Brands rely on customers to thrive. Thus, satisfying customers is necessary for your business to succeed. One crucial aspect that affects customers' contentment is how promptly their concerns are addressed. Research indicates that nearly a third of customers anticipate receiving an email reply from businesses in under an hour. If your response time exceeds this, you may miss out on fulfilling customers' expectations and lose significant business opportunities.
Do you struggle with reducing your customer service response time due to an overwhelming number of support tickets? Fear not, as we have the solutions. This article will explore the ins and outs of first response time in customer service and provide ten exceptional methods to minimize it.
What is first response time in customer service?
In today's customer service, the primary goal is to enhance the first response time, which refers to the time that elapses between receiving a customer service ticket and an agent providing the initial response. Responses generated by automation are not considered in calculating a company's initial response time. Whether the ticket is about responding to a product inquiry, handling an unhappy customer, or finalizing a sales deal, prompt responses can significantly impact the outcome.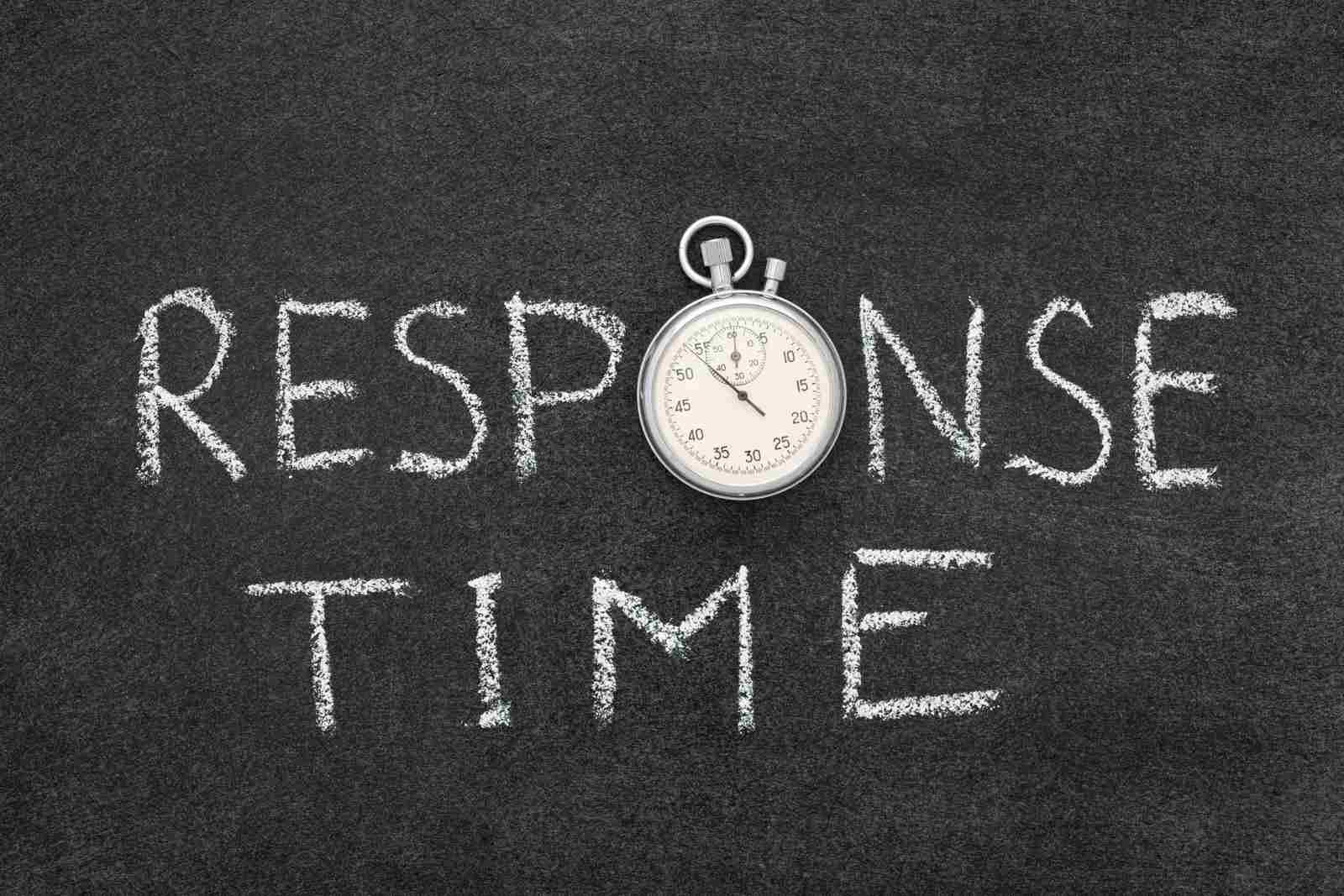 First response time is an essential customer support KPI that you cannot ignore. Focusing your customer service efforts on minimizing it has the potential to enhance customer satisfaction, boost conversions, and even regain lost customers.
How to measure first response time
To be prominent in their respective markets, businesses need to set an exceptionally fast first response time as one of their performance standards. Record individual ticket response times by measuring the time elapsed between when a ticket is created and when the agent adds an initial response. Then, take the average of all your first response times in a set period by using the following formula:
First response time = Total of FRTs during the selected time period / Total number of resolved tickets 
Techniques to improve first response time
After measuring first response time, it is necessary to closely examine and evaluate the data for patterns. This allows you to discover what causes delays in first response time, determine which agents respond the quickest, and interrogate how those agents are the fastest—these are crucial questions that must be answered to steer improvement efforts in the right direction.
The following are ways to improve first response time:
1. Train your agents
Training and developing your team give it a strong foundation to rely on to pursue faster response times. Your customer service staff represents your business and helps resolve issues for clients. Here are some training tips:
Encourage your team to focus on improving communication, problem-solving, and conflict-resolution abilities.
Ensure your agents have a deep understanding of your support policies and practices.
Invest in your agents' knowledge of and skills with the product or service to improve their customer service performance and enhance the customer experience.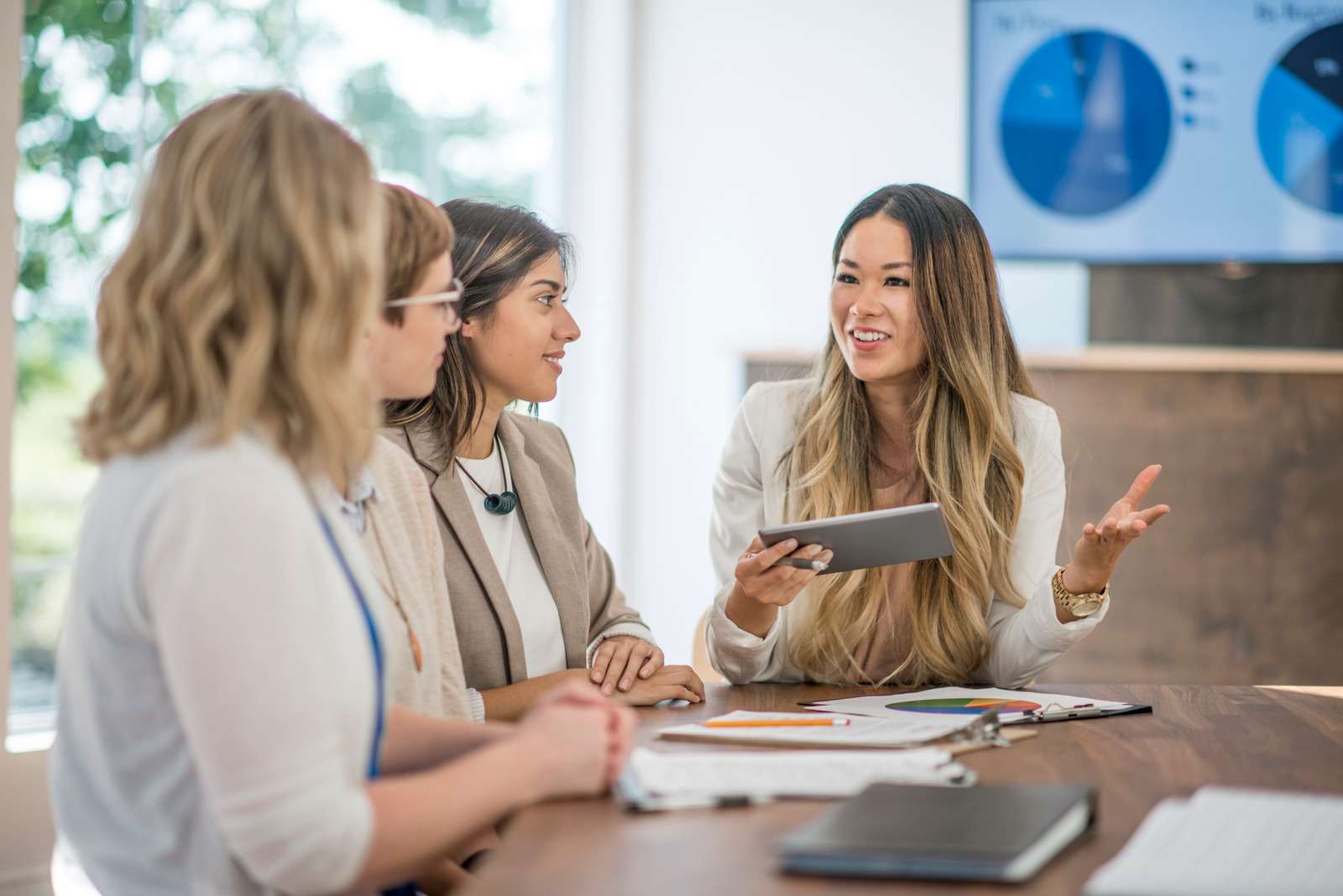 When agents possess comprehensive knowledge of the product, they can respond to customer inquiries more efficiently, reducing the time spent searching for answers.
2. Take advantage of customer service software
Managing customer emails and tickets manually is a daunting task. If you're dependent on traditional approaches to addressing customer inquiries, achieving quick response times will be nearly impossible. Luckily, there are numerous customer service software options available that can simplify your workflow and lighten the load.
Some help desk software empowers teams to access and respond to customer inquiries from various platforms, including social media, emails, web chat messages, and more, all from a unified dashboard. You can arrange inquiries according to various criteria, such as the date and time of receipt, priority, and subject matter.
3. Create an adequate knowledge base
Providing customers with the opportunity to help themselves can often be the most effective form of support. This can be achieved by:
Providing customers with fast and easy access to information without the need for individual assistance.
Creating a comprehensive knowledge base that includes product guides and tutorials, establishing a self-service platform for your customers that will reduce the number of tickets created.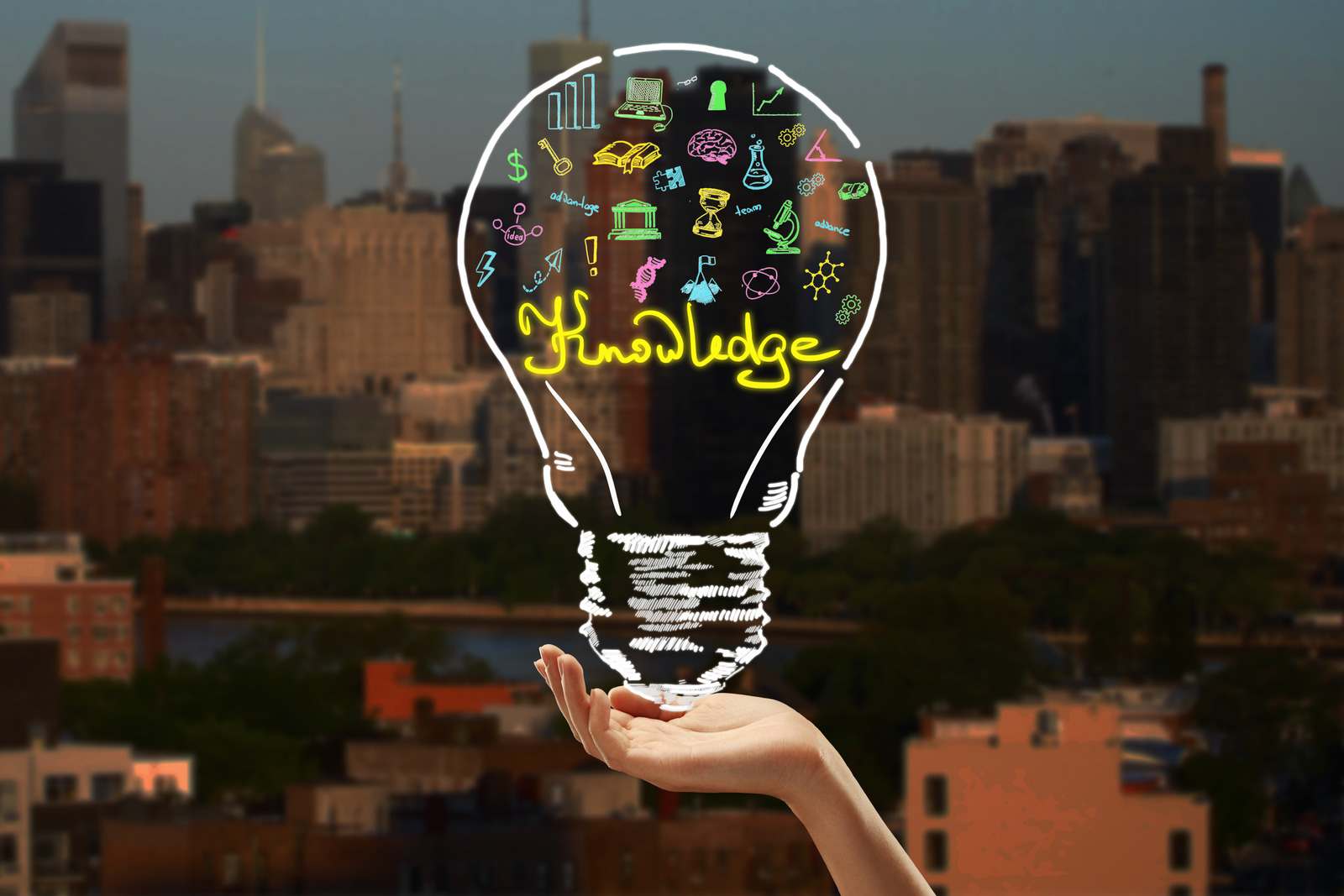 When the incoming ticket volume is reduced, your support team achieves better response times and boosts agent efficiency. Agents are freed up to focus on intricate and pressing cases.
4. Prevent agent burnout and reduce multitasking
Even the most productive agents may lose their drive to meet their targets when they experience burnout. When a large number of support tickets accumulate in their inbox, it can cause anxiety for agents and hinder their ability to meet response time targets. Managing multiple conversations simultaneously and responding to customer emails in between phone calls or live chats is an unrealistic expectation. It is not a sustainable practice.
Therefore, your support team should pursue methods that maintain agents' motivation, such as following a timetable that allows agents to concentrate on a particular channel for a few hours. This technique can enhance precision and excellence, translating to fewer interactions and quicker resolutions of customer concerns.
5. Set targets and track response times
Setting measurable goals is essential to enhance average response times. At minimum, you should:
Develop a strategy outlining how you will attain your objectives within a defined period.
Establish targets that are tailored to individual communication channels.
If you fail to define and track relevant KPIs like the average time for first response, handling time, and number of resolved tickets, it's easy to lose track of how effective your support team is. Conducting thorough assessments before outlining the KPIs you plan to measure will provide valuable insight into staffing sufficiency, acceptable benchmarks, and areas for growth. Establish realistic goals and communicate them to your customers to manage their expectations.
6. Prioritize tickets and categorize them
Customer tickets vary in urgency and importance. Some have the potential to cause significant issues if left unaddressed, while others may not be as severe. Therefore, it is important to categorize customer tickets according to their level of criticality or urgency.
Though tickets have different priorities, each one is an issue that must be solved. The ultimate goal of customer support is to resolve each issue as swiftly as possible. To quickly solve critical queries or tickets from valuable clients, it's advisable to assign proficient and well-experienced agents to them. This will give less experienced staff to address simpler concerns and become more comfortable in performing their duties.
7. Prepare customer service response templates
It is likely that a significant portion of your support tickets will be similar, if not outright the same.
Instead of having your team create unique responses to identical inquiries, you can provide them with prewritten email templates to simplify their work. This approach not only hastens your response time but also ensures consistent communication.
By utilizing scripts and email templates, your team can avoid the repetitive task of typing the same answer to frequently asked questions, resulting in more efficient and more prompt responses. Over time, you will notice recurring queries. Ensure that your customer service team is equipped to handle these matters swiftly.
8. Create an FAQ page
An FAQ page, like a knowledge base, gives customers the ability to find their own solutions. Having a well-crafted FAQ can be a significant time-saver for both your company and service representatives in addressing user concerns. Be sure to provide a link to your FAQ page in various communication channels, such as email, websites, automated messages, and social media profiles.
9. Establish a standard process
Businesses may struggle to improve their response time if they lack a proper structure or process for providing support. The most successful organizations establish clear procedures that make it simpler to handle customer service communication.
Establishing a standard procedure for handling customer service inquiries is critical to ensure prompt and efficient responses. The procedure should address who should respond to inquiries, how queries are prioritized, and how long a ticket with a particular urgency should take to resolve. This enables everyone on the customer service team to know how to handle inquiries as soon as they arrive. When the correct process is in place, reducing customer response time is no longer a difficult task.
10. Employ more agents when necessary
Insufficient staffing in customer service departments is a common cause of slow response times for many organizations. If you have all the previously mentioned techniques in place and are still struggling to achieve your response time objectives, it may be time to enlist additional customer service specialists to manage the workload.
The important thing to keep in mind in this situation is that though it is easy to add more personnel to handle your ticket load and connect with customers, you need to account for the training and onboarding time required for them to make a noticeable impact.
On the other hand, if the long response times is a sudden, short-term problem, you could ask members of operations or development teams to assist the customer support team on a part-time basis, such as an hour or two per day.
Benefits of improving first response time
Businesses can significantly enhance the customer service experience and distinguish themselves from competitors by improving response times. Focusing on achieving optimal response times can deliver the following rewards to your company:
Improve customer service efficiency
Efficiency means accomplishing more tasks in less time without exhausting your agents. Prioritizing response and resolution times ensures agents concentrate on essential tasks. Service representatives manage their schedules effectively and handle a greater number of tickets than the average agent.
Improved customer satisfaction is associated with a low first response time. Knowing the first response time helps support team leaders identify necessary actions to decrease it and prevents customers from experiencing long wait times that may lead to frustration. Dissatisfied customers are more likely to switch to a competitor.
Boost customer loyalty
Prioritizing customer service is crucial for brands as it engages customers and attracts potential customers. The loyalty of customers toward big brands like Apple is a testimony to this fact. By providing prompt support, brands can improve the overall customer experience, satisfy customers, and ensure customer retention. It is the positive customer experience that encourages customers to return.
Enhance customer satisfaction and agent efficiency
Customer service excellence doesn't always entail resolving a customer's issue on the first contact. Sometimes, acknowledging their email and informing them that you're working on a solution is sufficient to keep them satisfied temporarily while also allowing your customer service team some breathing room.
If the problem cannot be solved right away, your primary objective when responding initially is to recognize the customer's issue, inform them that a representative has been assigned to their ticket, and give them a timeframe for when they can anticipate a solution.
By sending a comprehensive initial response, you can ensure that customers remain content and understanding while your team focuses on their follow-up.
Reduce support team workload
Although achieving fast response times may seem daunting, slow responses can actually increase the workload of your customer support team. If you fail to promptly assist a customer, they may contact your company multiple times through various channels, resulting in multiple support tickets for a single issue. This can overwhelm your team and cause unnecessary confusion, which could have been avoided by responding to the initial query promptly.
Quicker resolutions make more money
There are numerous situations wherein promptly addressing a customer's inquiry can result in increased revenue for your business. For instance, if a customer has a query about your product, responding swiftly could prevent them from exploring alternate products, potentially resulting in a sale that you may have otherwise missed out on.
Improve your company's reputation
Your brand image can suffer due to slow response times, regardless of whether it is fair. As a business, it is important to foster brand loyalty and maintain returning customers, but slow response times can impede this goal.
Bear in mind that customers anticipate rapid response times due to the abundance of companies that can fulfill those expectations. If your company fails to keep up with the customer service standards set by your competitors, your brand reputation will be negatively impacted.
Potential buyers will also take notice of a company that provides exceptional service. Your market and rivals will acknowledge your brand as one that responds promptly to customer needs.
Higher customer satisfaction
Providing a prompt solution results in a favorable brand reputation and promotes customer satisfaction. When satisfaction scores are elevated, customer lifetime value is also increased. If you respond to your customers promptly, it indicates that you value their concerns, prioritize their needs, and go beyond their anticipated level of service.
Better handle changes in ticket volumes
By monitoring and analyzing the first response time, you can develop strategies for agent productivity, staffing levels during peak periods or outages, scaling up or down for seasonal demands, and other factors.
Develop empathy in your support staff
By correlating the first response time with customer satisfaction, you can gain valuable insights into how customers react to long waiting times. A high first response time can lead to customer churn and negative word-of-mouth, whereas a low one can leave customers feeling satisfied and happy.
It is a common misconception among customer service representatives that they can delay responding to a question until they have all the necessary information. Even if agents are waiting for more information from the customer, it is vital that the customer and their problem be acknowledged promptly. Because the first response time indicates how quickly customers are informed that their problem is being addressed, it is often more critical than the overall resolution time.
Conclusion
In our personal lives, prompt replies to messages leave a positive impression, while delayed responses or no response at all can be aggravating, disappointing, or both. Because customers expect a certain value delivered in exchange for their money, businesses are held to a higher standard and are obliged to treat customers with respect. The speed of customer service is crucial as it not only makes customers feel valued but also determines their likelihood of returning. Perhaps even more important than resolving a customer's issue is how fast the company's first response time is.
Schedule a live demo to discover how BoldDesk can help your business improve its first response time. Start a free trial to explore its many capabilities. If you have any questions about the product and its features, feel free to contact the BoldDesk support team.