When businesses are just starting, they use email to manage communication with their customers.
In most cases, customers prefer using email to communicate when they wish to interact with your business.
However, as your business expands, managing all customer communications solely through email becomes impractical. It becomes easy to overlook correspondence.
One solution to effectively managing large amounts of communications is the use of automation.
According to 96% of survey participants, process automation is essential for attaining their objectives for digital transformation.
When you switch to help desk software, you have powerful process automation tools at your fingertips that allow you to better manage email-based communication with your customers.
Let's take a look at some of the benefits of help desk software over email for your business.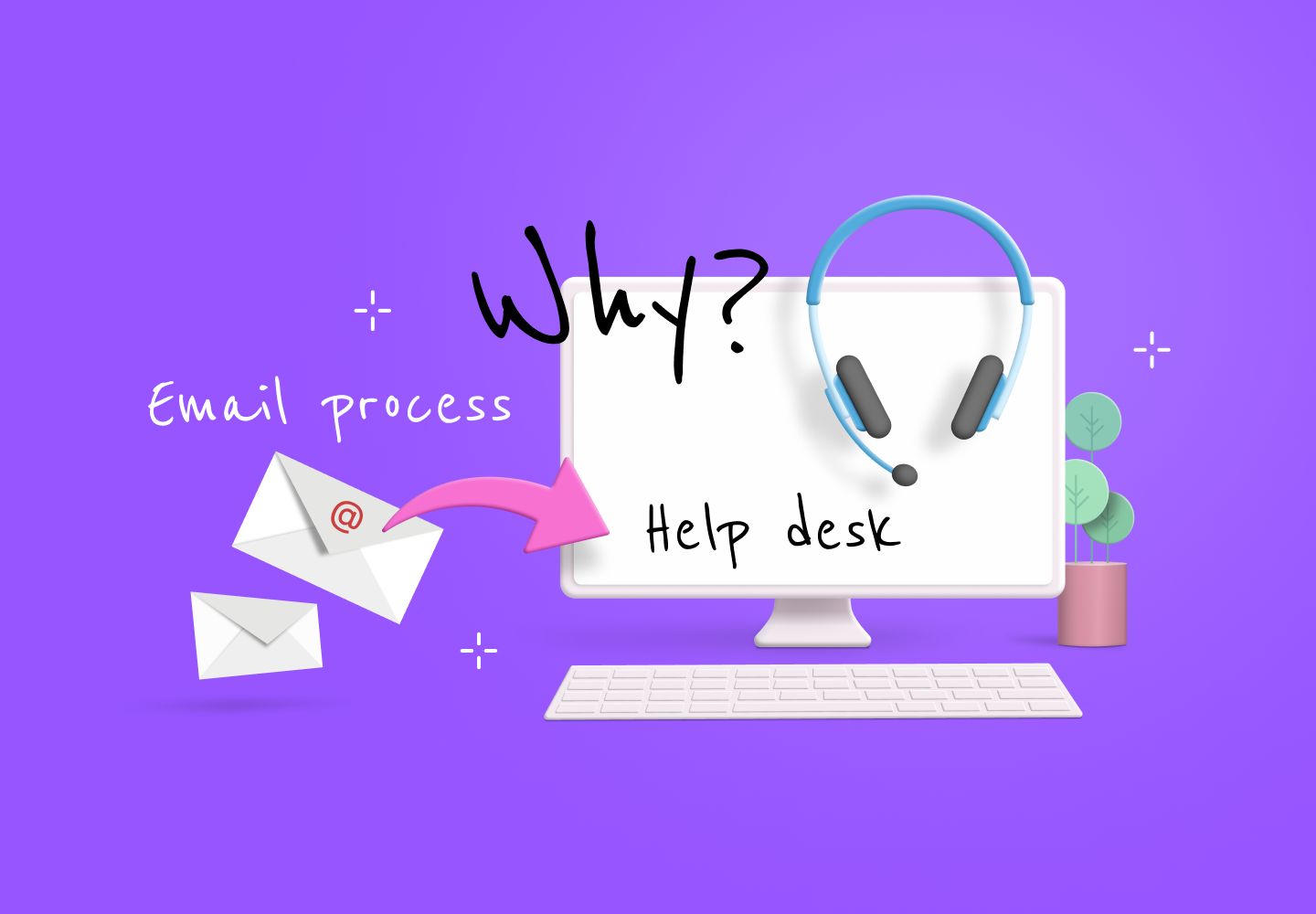 Reasons to switch to help desk software from email-based support
The worldwide helpdesk automation market, estimated to be worth $14 billion in 2022, is expected to reach a size of $116.9 billion by 2030. This growth represents a compound annual growth rate of 30.4% from 2022 to 2030. (Source: Research and Markets Helpdesk Automation Global Strategic Business Report)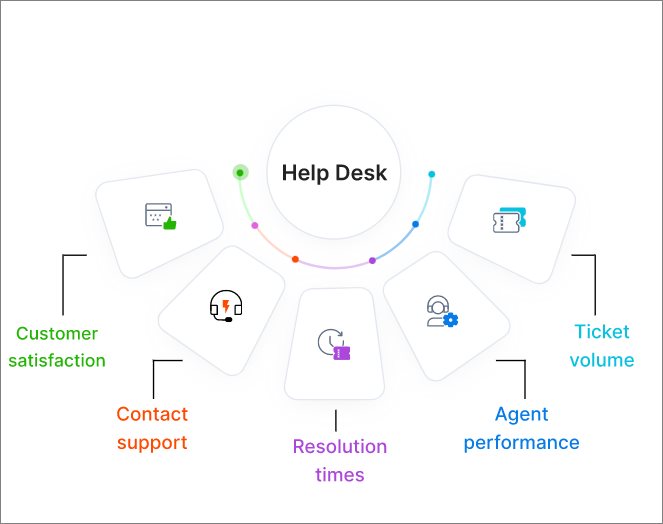 Help desk software lets you:
Get rid of email clutter.
Reduce staff frustration.
Improve productivity.
Your customers' success depends on the success of your customer service.
Your customers will stick with your products and services if you excel at producing and delivering them and back them up with excellent customer service.
An email ticketing system streamlines communication, ensuring prompt responses and efficient issue resolution.
In the following sections, we will look at some of the ways ticketing software provides your customers with better customer service than manual email support.
Respond faster to emails
In an email system, sending many email replies and resolving customer issues is tedious.
Additionally, when many customers raise the same question, collecting their email addresses and replying to each of them manually is frustrating and takes a lot of time.
An email ticketing system is a tool used by businesses to manage and organize customer support emails.
If you move to ticketing system, you can use canned responses to send out automatic replies as fast as the frequently asked questions come in.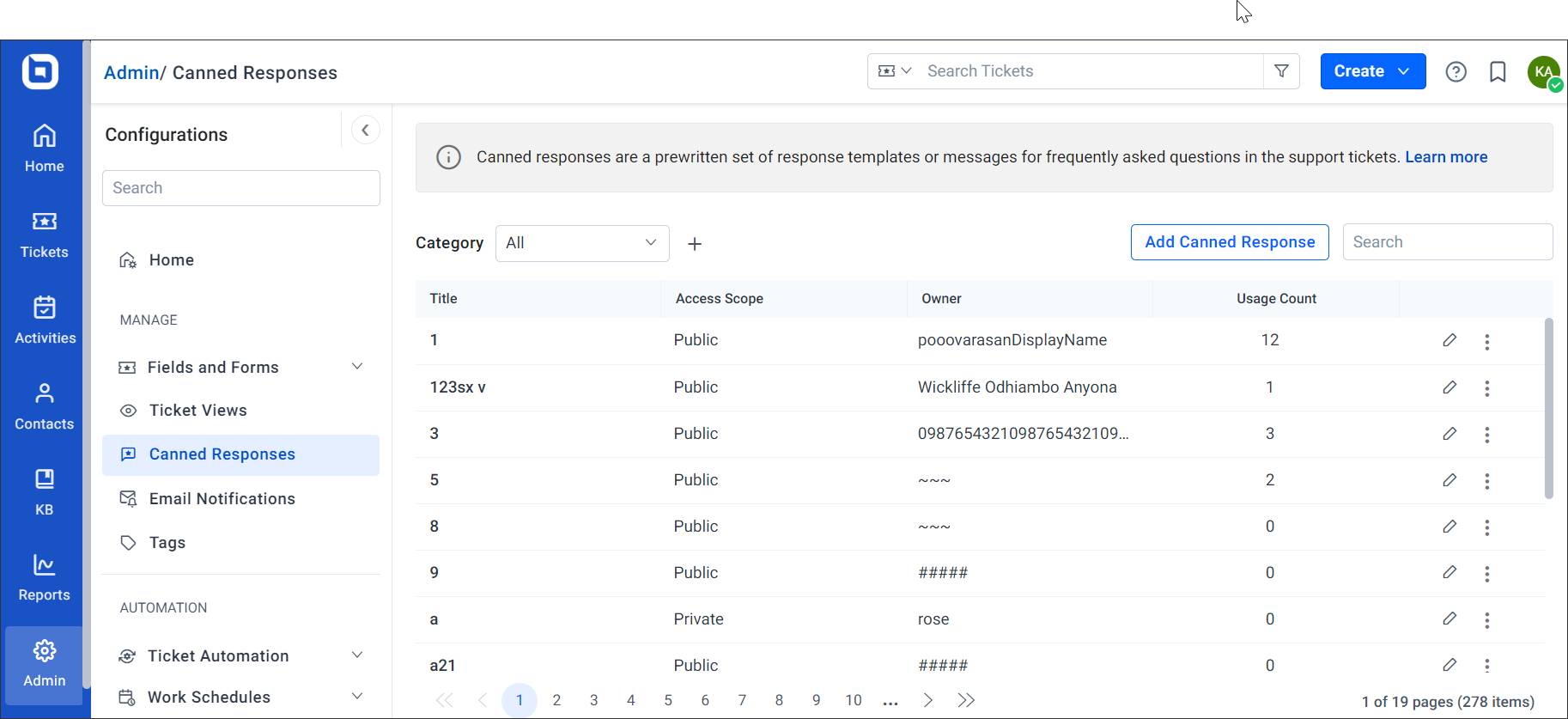 Canned responses are prepared answers for commonly asked questions. They can be sent to the appropriate client automatically. These fast responses give your customers a positive impression of your support team, which is likely to increase their loyalty.
Read more about creating effective canned responses for your customer service team.
Team collaboration
In customer service, more than one department is often involved in resolving customer issues. If a company relies on email to run its support system, once a customer support agent forwards a customer email to another department, the customer issue may get lost.
The support agent moves on to other issues and the other department may or may not assign someone to look at the issue.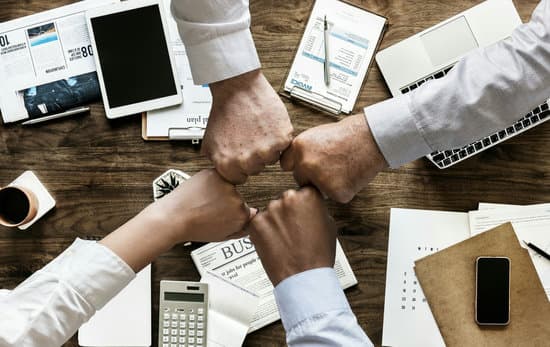 A move to ticketing system can make a massive difference to the support team and your customers.
Ticketing software allows support agents to assign tickets to another team and track their progress.
All teams involved with a ticket can view it and communicate through its internal notes. Ticketing software simplifies and enhances team collaboration in the pursuit of excellent customer service.
Strengthen customer relationships
Late responses to customer inquiries weaken the client–agent relationship, which damages a company's reputation.
With help desk software, incoming tickets are organized automatically by priority and are presented in one place. Support agents can quickly identify, respond to, and resolve high-priority tickets.
An email ticketing system allows agents and users to:
Track issues using ticket numbers or user IDs. This enables both agents and customers to easily check ticket statuses and monitor the progress of their resolutions.
Use customer satisfaction surveys to improve support, products, and services. Customers provide feedback on the resolution of their issues and their experience with the product, and agents apply that feedback to improve various aspects of the company.
Personalize and customize ticket forms and views as needed to perfectly fit the company's support workflow.
A transparent, communicative relationship between customers and agents means your company will achieve an excellent reputation.
Collect reports and analyze data
In an email-based support system, support data and metrics must be collected manually before it can be analyzed and turned into reports.
Information like total response time, total resolution time, customer satisfaction, and ticket conversations has to be gathered from multiple places. This is time-consuming and not cost-effective.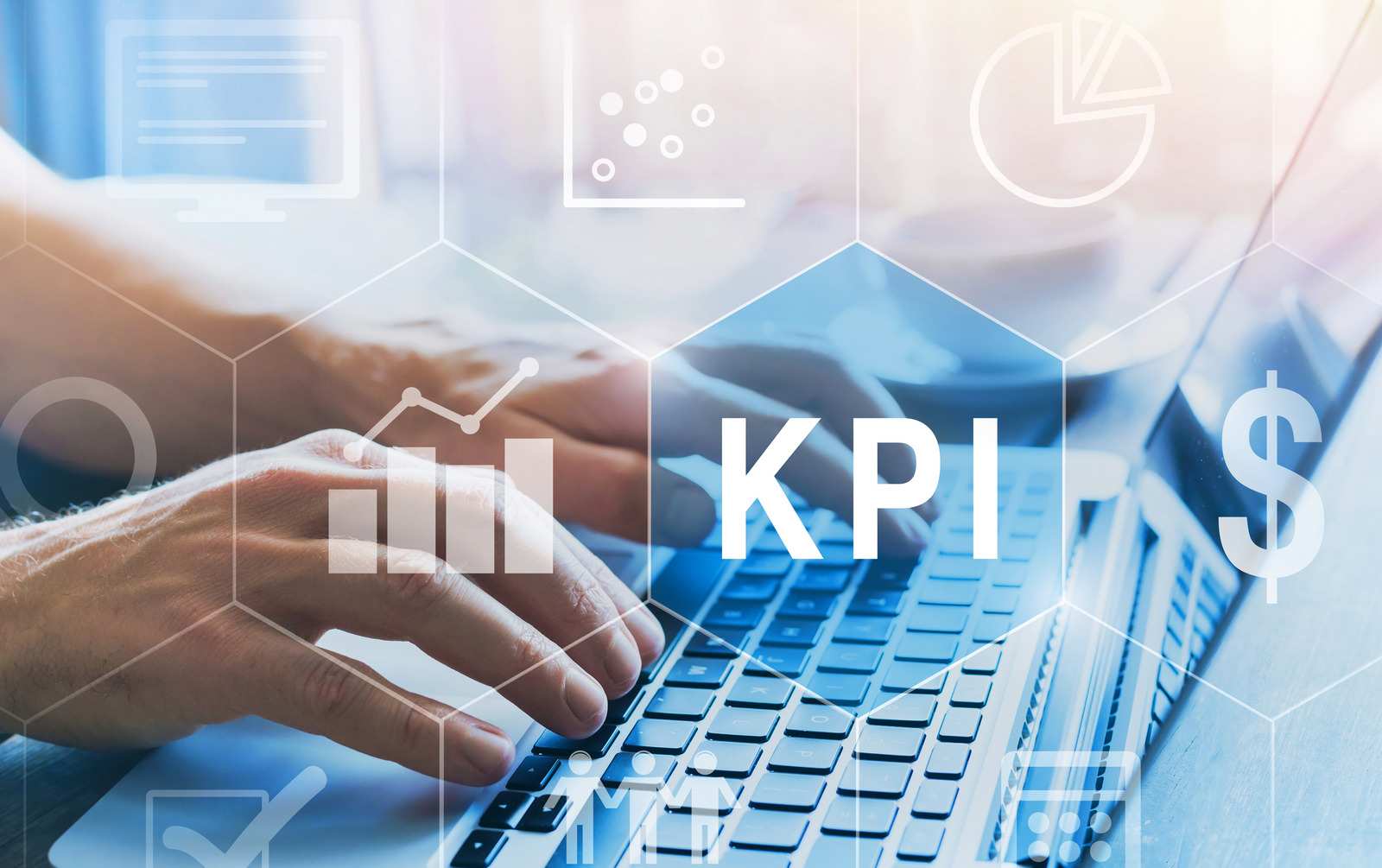 With the right automated ticketing system, you can gather all the data you need through built-in reports and analytics, making it easy for support team leads to monitor agents' performance
and discover their team's strengths and weaknesses.
The following types of dashboards visualize important metrics that your help desk software solution should monitor:
SLA dashboard: Track SLA violations and accomplishments in terms of response and resolution.
Support monitoring dashboard: Analyze ticket influx, monitor outstanding and delayed tickets, and identify the most hectic time of day.
Support traffic dashboard: Monitor and examine the influx of tickets over time. You can organize the data by brand, category, type, priority, status, and source.
Worklog report: Monitors both billable and non-billable time spent on support tickets by agents.
Ticket conversation report: View all message updates from both customers and agents across all support channels in one place.
Customer satisfaction report: Analyze client feedback and discover which areas your support agents could improve upon.
Agent Performance Dashboard: Track an agent's or group's performance.
Contact Performance Dashboard: Tracks details about tickets, conversations, and feedback from a contact or a contact group (companies).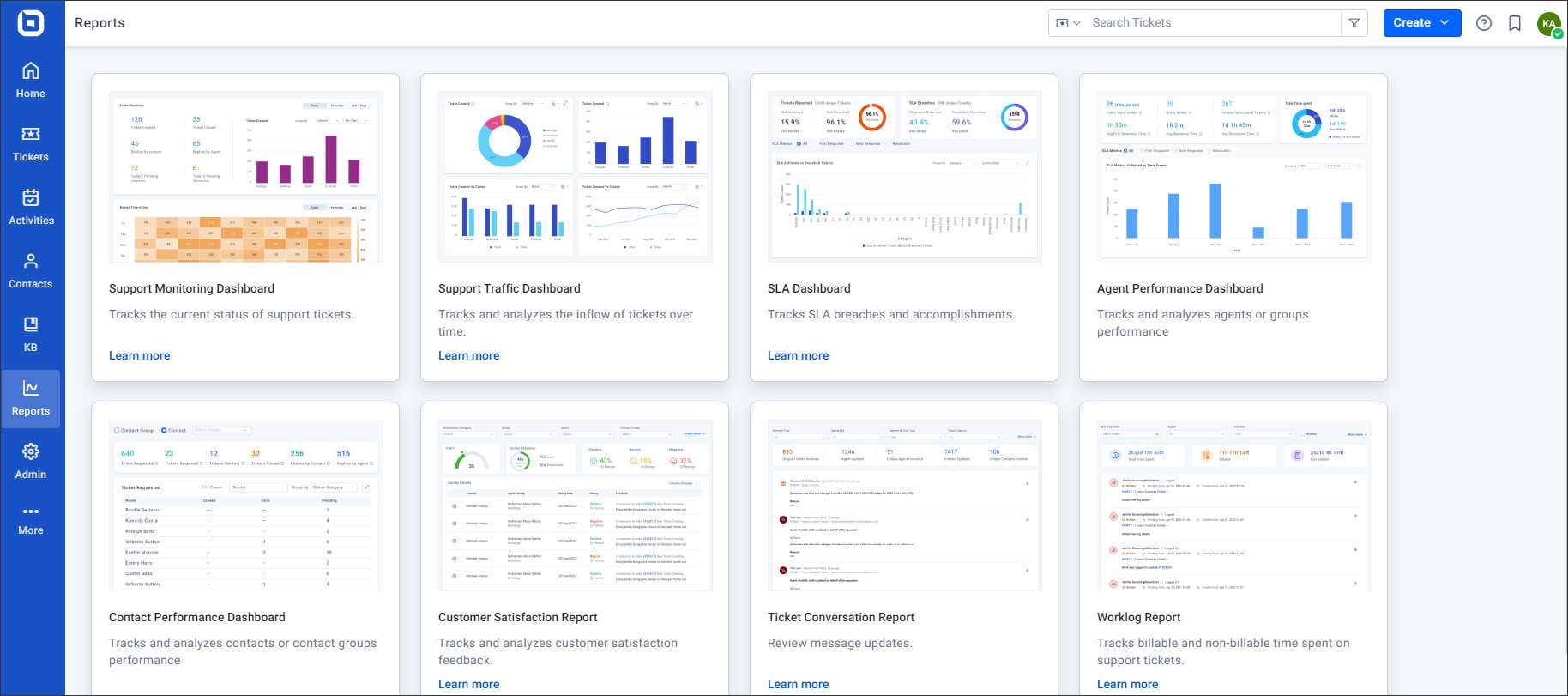 Support managers can use the insight from this data analysis to inform trainings, hiring
practices, promotions, and operational methodologies. Improvements are data-driven, not haphazard, and the support team will be more productive.
Improved support quality
Another reason to switch to helpdesk software is to improve your customer support workflow. Ticketing software automatically assigns tickets to the appropriate agents based on category and ticket status.
This is especially useful when a service-level agreement (SLA) is in place.
An SLA is a contract between the customer support team and clients that outlines the expected response and resolution times for
issues. An SLA helps improve productivity in the following ways:
Gives agents strict guidelines on appropriate response and resolution times.
Provides transparency between customers and the agents.
Clearly defines categories for sorting issues and assigning them priority statuses so that the most important work is done first.
With help desk ticketing software, managers can set up automatic alerts and escalations that are triggered when SLA terms and conditions are breached or about to be breached. This ensures tickets are addressed in a timely matter, maintaining the support team's reliability and positive reputation.
Bottom line
Handling customer issues effectively will lead the company on a path to growth. Customers are satisfied and likely to remain customers for a long time when they can count on your support.
Further, your company's reputation for stellar support will reach other companies that may consider your product or service for their next project.
So, if you're still relying on email to manage all your customer support, move to an automated ticketing system as soon as you can. Help desk email ticketing software helps you organize, manage, and automate the workflow of your customer service in a way that scales with your growing company.
With BoldDesk's innovative Email to Tickets feature, you can seamlessly convert customer emails into support tickets, ensuring quick and organized responses.
Sign up for a free trial and explore the possibilities it offers your team. If you wish to explore how BoldDesk can be tailored to meet your business needs, please get in touch with us to schedule a live demo.
If you have any questions, please contact us through our support system (built with BoldDesk, of course). You can also post your comments in the comment section below.
Related Blogs
How will help desk software be helpful in growing your organization
Strategies for implementing help desk software successfully
Important metrics in help desk software
Benefits of a help desk ticketing system