Black Friday is a wonderful chance for you to draw in new clients. You worked extremely hard to get them; you don't want them to leave your establishment feeling disappointed by their experience. Due to the high number of rival establishments, both online and offline, the Black Friday customer experience is more crucial than any other day. I have five easy suggestions to help your brand have a successful sales day.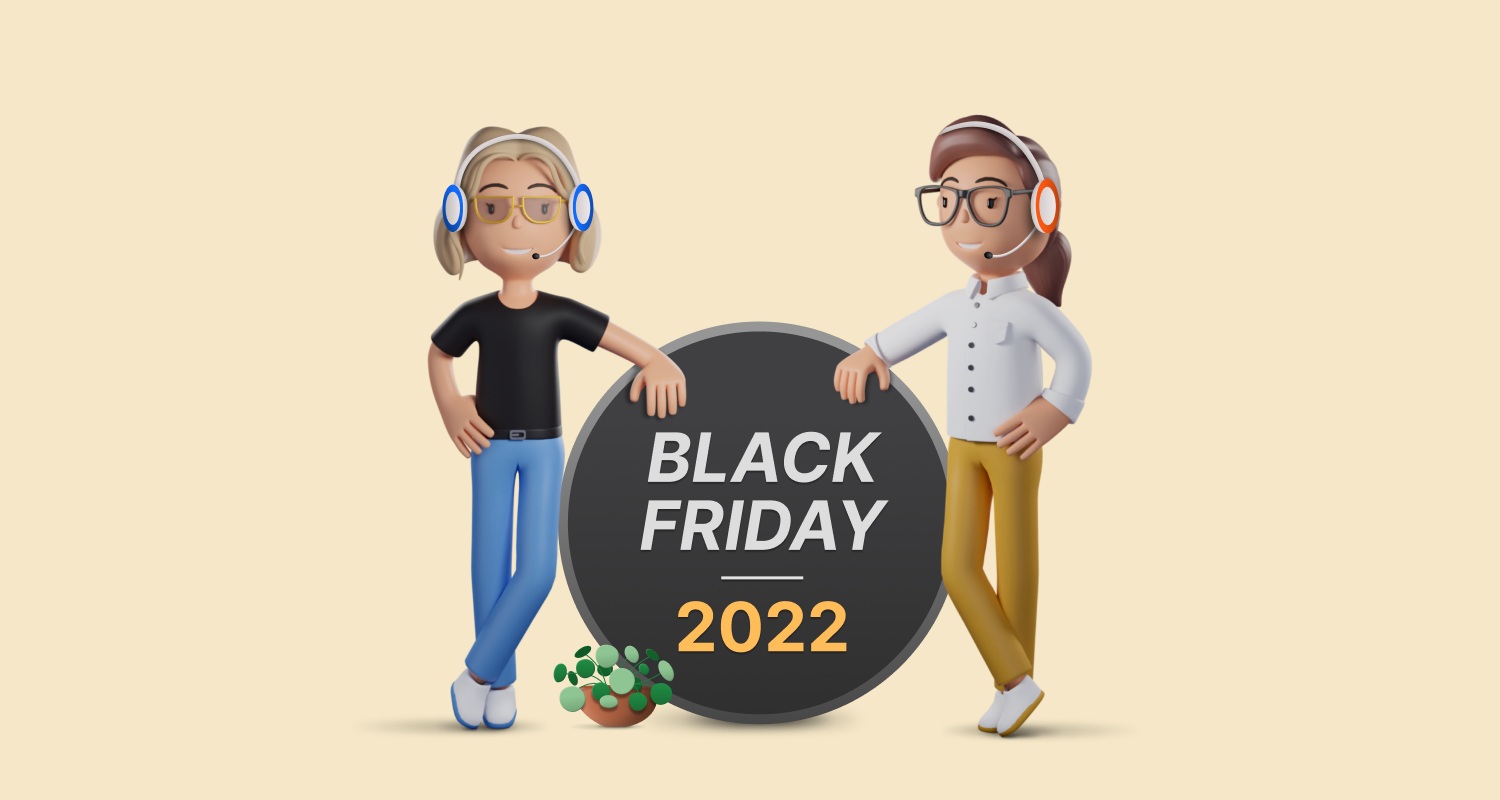 What and when is Black Friday?
Black Friday is the day after thanksgiving. It starts the holiday shopping season. To attract customers, most stores offer doorbuster sales with early-bird specials on this day. People stand in line for hours before stores open to get the offers of the year.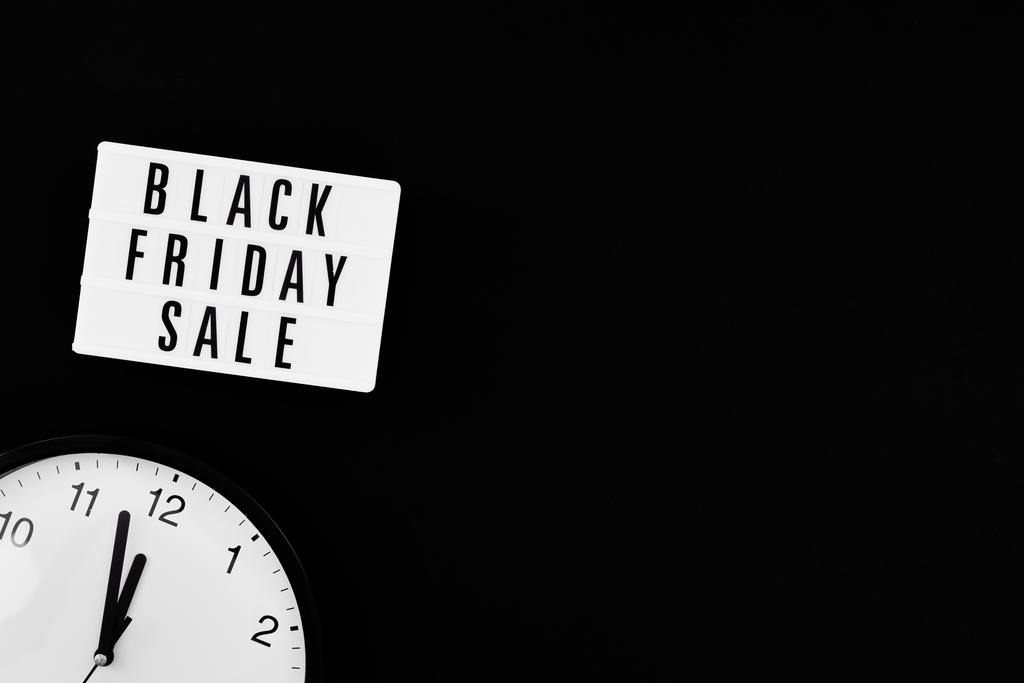 Decades ago, most Black Friday deals began on Thanksgiving Day or earlier and continued through the Black Friday weekend. In 2022, Black Friday comes on November 25, which is the fourth Friday of the month.
Preparing your support team for Black Friday
Your customer service team is the bridge to your customers. Your approach to customer-to-agent interactions can either leave a positive or negative impression. You can achieve a more positive impression and higher customer satisfaction only when you deliver the best customer service ahead of all other services.
However, having negative impressions makes buyers never come back to your shop. Moreover, they will even share their negative experience with others, like potential customers.
Therefore, you need to prepare your agents for Black Friday matters because it:
Promotes excellent customer service.
Helps you come up with the most effective Black Friday marketing strategies.
Guides your agents on how to deliver excellent support, which can improve customer retention.
Lures customers, thus growing their loyalty to your brand, and expanding your business.
Certainly, peak times like Black Friday require not only enhanced customer service skills but also open-mindedness and energy to deal with different situations. Therefore, you need to prepare your agents for this.
In today's world, it is easier than ever to search for alternatives and jump between different sellers, and a small mistake can result in the loss of a sale.
5 ways to be ready for Black Friday 2022
During those intense days, you will experience instances that can intensify the future of your business. Here are some customer service tips to follow to minimize the possibility of chaos this Black Friday.
1.     Apply software to deal with clients' queries
It can be difficult to deal with queries and interactions from many individuals on a regular basis, not to mention high peak days like Black Friday. Without the proper tools, even the most resolute teams can underperform.
In this case, you need to have help desk software where you can find solutions that can take you through bettering your workflow and saving time. Practically, no customer support team is complete without a help-desk ticketing system.
Help-desk software can centralize all your communications, so you do not have to jump between different channels. It typically comes with many other internal tools, like tags, canned responses, and automation rules to organize your tasks and tickets better and to be in control. With help desk software, you can deliver faster and more thorough support.
2.     Offer product self-service options
Not all customers need help always. Therefore, these customers prefer when they get already available instructions or pages just to serve themselves. Certainly, self-service gives clients a better experience.
Moreover, the self-service option creates awareness to customers of what they need to correct and the root of the problem. Additionally, by offering self-service to your customers, they can use it to satisfy their needs. This saves time without having to jump through hoops, thus customers' mindsets and well-being significantly improve.
3.     Prepare canned responses for quick replies
In hot pursuit time like Black Friday time really matters. Therefore, personally writing a response to every customer from scratch is tiresome. Coincidentally, most of the emails that reach your inbox are hitting the same issues but in different tone or format.
Therefore, to manage all these, you need to prepare canned responses. Take note that, during the preparation process, you need to manage and edit the already drafted canned responses in advance to avoid miscommunication.
Additionally, you need to update the canned responses in a manner that the agents can easily adjust to specific situations like adding names and relevant details. This will ease your agents' work thus taking them less time than starting from scratch.
4.     Keep calm and prioritize your customers' inquiries
Every customer has a different way of approaching support agents. Some may be cool, and some may be frustrated about their issues. Regardless of how smooth or rough a customer is, your agents should treat all the customers equally. Similarly, they must keep patience when facing furious customers. Remember, when you fix customers' issues perfectly and send replies on time, even angry customers get calm and become loyal to your service.
Note that,
All issues are not urgent, but all must be solved.
Managing all customers' queries is not possible at the same time.
Therefore, you need to prioritize each issue according to its urgency. As a result, prioritizing queries will aid you in solving all customers' complaints effectively.
5.     Be transparent and communicate well
Trusting is a process but can be broken in no time. To keep your trust with customers, you must be transparent and honest with them in your service delivery. For example, if you have not solved a customer's issue in time you can inform them and explain the reasons vividly. This can change their perspectives thus sustaining their trust and loyalty in your service.
Similarly, through communication, you can build a business environment that will lead to eminent growth. For instance, telling your customers that you need more time to do research on the problem might also keep them patient. This can build a strong business foundation thus increasing your customer retention.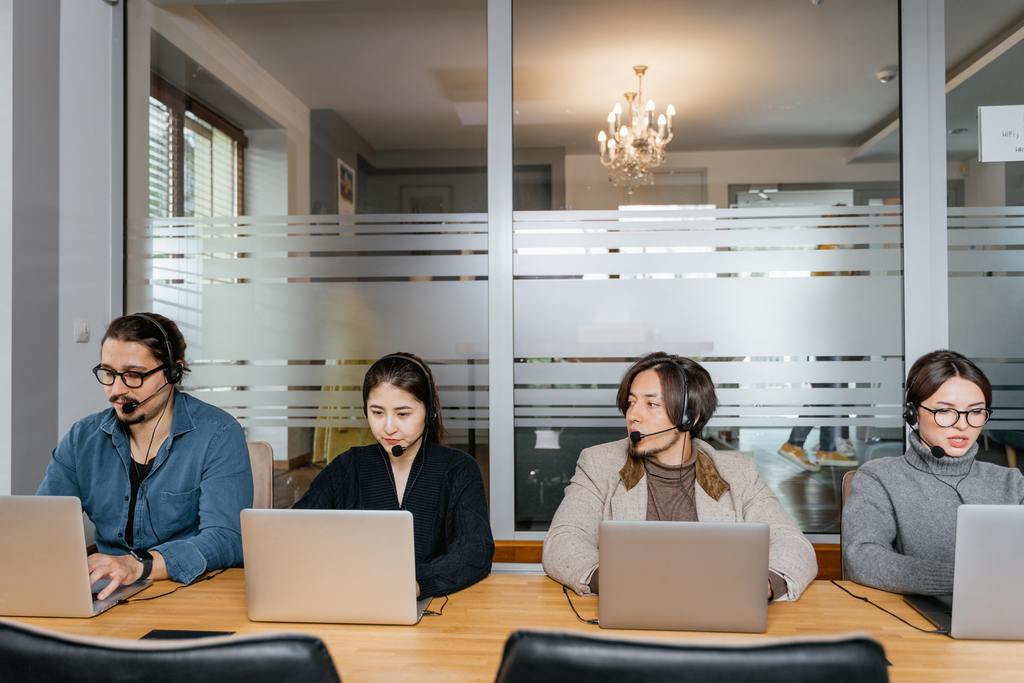 How BoldDesk improves 2022's Black Friday customer service
BoldDesk has introduced unlimited agents plans, which lets your company grow and save money. Additionally, it supplies three simple unlimited agents plans for every company. The plans under this category are Standard, Pro, and Business. You can get more details from the unlimited agents pricing page.
BoldDesk provides valuable features at a low cost.
You can try a free trial that enables you to fully access all the features of your BoldDesk plan. Even after the trial period, your data will be retained for seven days while you upgrade your plan.
BoldDesk enables you to change your subscription plan without restricting time. To upgrade, the changes take place immediately and are therefore charged as a Pro plan.
You can do away with your subscription at any time. However, your subscription remains valid until the end of your billing period.
BoldDesk offers free migration when you move from any other help desk software to BoldDesk.
By using an unlimited agent's plan, you can expand your support team as much as you need without added cost.
Conclusion
The possibility of Black Friday burdening your customer support staff is immense. Therefore, to succeed it's crucial to divide your attention between offering fantastic deals and giving customers a first-rate experience. It's not too late to consider these Black Friday customer service tips and prepare the necessary materials for a big day to take advantage of every chance that will present itself.
To unburden your work processes, you need a help desk service. Therefore, BoldDesk offers you advanced help desk features that can enable you to provide the best service ever. To know more about BoldDesk features, you can contact our help system.