Even though your company has wonderful products, some of your customers will need help from the company in troubleshooting issues or getting started with using those products. Here is the need for help desk software in an organization. Syncfusion's BoldDesk will support you in handling this inevitability in an effective manner.
In this blog,discover what help desk software is, the benefits of using it for your organization's customer service, and what functions it should help your support team to perform.
What is a help desk?
A virtual help desk is essentially a software tool that helps support teams track, prioritize, and resolve customer issues. It uses a ticketing system that helps to assign customers to the right support agent based on their requests and complaints.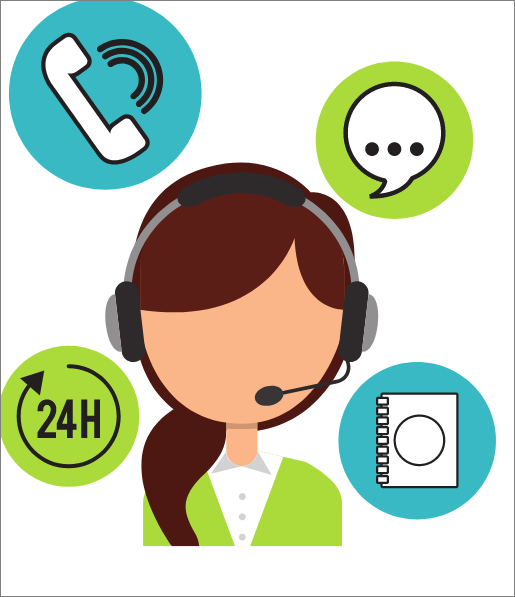 Benefits of help desk software
Help your support team
A help desk provides clear direction to your support team for managing its job. It organizes workflows and resources to assist team members in performing their duties to the best of their abilities.
Better prioritization
A help desk can keep track of created tickets and their issues so that support team leads can more efficiently assign priorities. Let us assume that a ticket is submitted for an issue that influences an enormous number of customers. The support team can flag it as critical and should try to fix it sooner than a ticket that only impacts one individual. This implies that a large number of customers will wait less time for solutions.
Improves customer experience
For customer retention, customers contacting your company for support should receive a reliable experience, whether they are new or regular customers. Furthermore, providing an efficient and effective customer experience is important in both delivering self-services and staff direct interaction with customers. A help desk should be able to facilitate this.
BoldDesk, for instance, helps your staff work together internally and connect more thoughtfully with customers through the contact management feature.
Expansion of the company with better scalability and safety
Expanding a company requires hiring new employees. Their arrival to your support team often increases mistakes and errors. Help desk software is easy to learn and use for both customers and new agents. This means, less training time is required and fewer mistakes by new employees.
Customer perception of your products and services, as well as interactions between your agents and customers, will determine whether they buy from you again or not. Fewer mistakes from new employees helps, but so does having service level agreement (SLA) integration in help desk software. It sets ideal response and resolution times, which will help you complete tickets in commonly accepted time frames.
Read more on SLAs in this article.
Management of workflow schedule
Every customer expects to be treated with respect and transparency. The ticketing system helps agents maintain proper communication with customers when overwhelmed with many tickets.
Help desk software converts customer issues into tickets, which are then easily tracked, assigned, and resolved by the agents after appropriate prioritization. Prioritization can be set by the team, but also aided by triggers that, for example, automatically set issues from high-priority customers to a high-priority status.

Ticket processing can be automated, leaving no ticket unattended. The automation and better workflow organization reduces the agents' burden. It calms and gives them more time for customer interaction. The proper execution of this workflow leads to swifter results and happier customers.
Reports for data-driven decisions
Reports and analytics are necessary to get insight into the performance of the support team and customer satisfaction with products and services. A help desk system can offer these analytics, letting team leaders pinpoint underlying issues in products or services. Moreover, it helps to predict when to hire new team members based on ticket volume trends and see which agents may benefit from training.
Purpose of implementing help desk software
A help desk is necessary for companies facing challenges handling customers' queries. A responsive support team is key for good relations with customers.
Help desk software helps manage many customers by tracking, organizing, and prioritizing their issues for resolution. Since the help desk provides ticket management and email tracking, agents can prioritize the issues and solve them without overlooking anything.
Help desk software helps you to:
Enhance organization.
Reduce the burden on staff.
Avoid repeated queries.
Reduce the waiting time of customers.
Increase the efficiency of agents.
Avoid missing email messages.
Improve customer satisfaction.
Furthermore, your company will be able to develop long-term and profitable customer relationships with these improvements.
Read the Help Desk Complete Guide in this page.
Conclusion
If your company is in a developing stage, then this is the time to implement a help desk in your organization.
A cloud-based, modern ticketing software platform like BoldDesk will definitely enhance your workflow schedule. In addition, it allows an organization to retain customers with high-quality experiences, provide well-organized support teams, and help in the process of making important decisions for your organization.
BoldDesk offers a Free Trial and Pricing plan: BoldDesk free trial. We invite you to sign up and experience BoldDesk for yourself. Give it a try and let us know what you think!
For any questions, contact BoldDesk support  team.