To add a payment card for the BoldDesk subscription, please follow the given steps:
Go to the Admin page.

Open the Billing and Subscription option.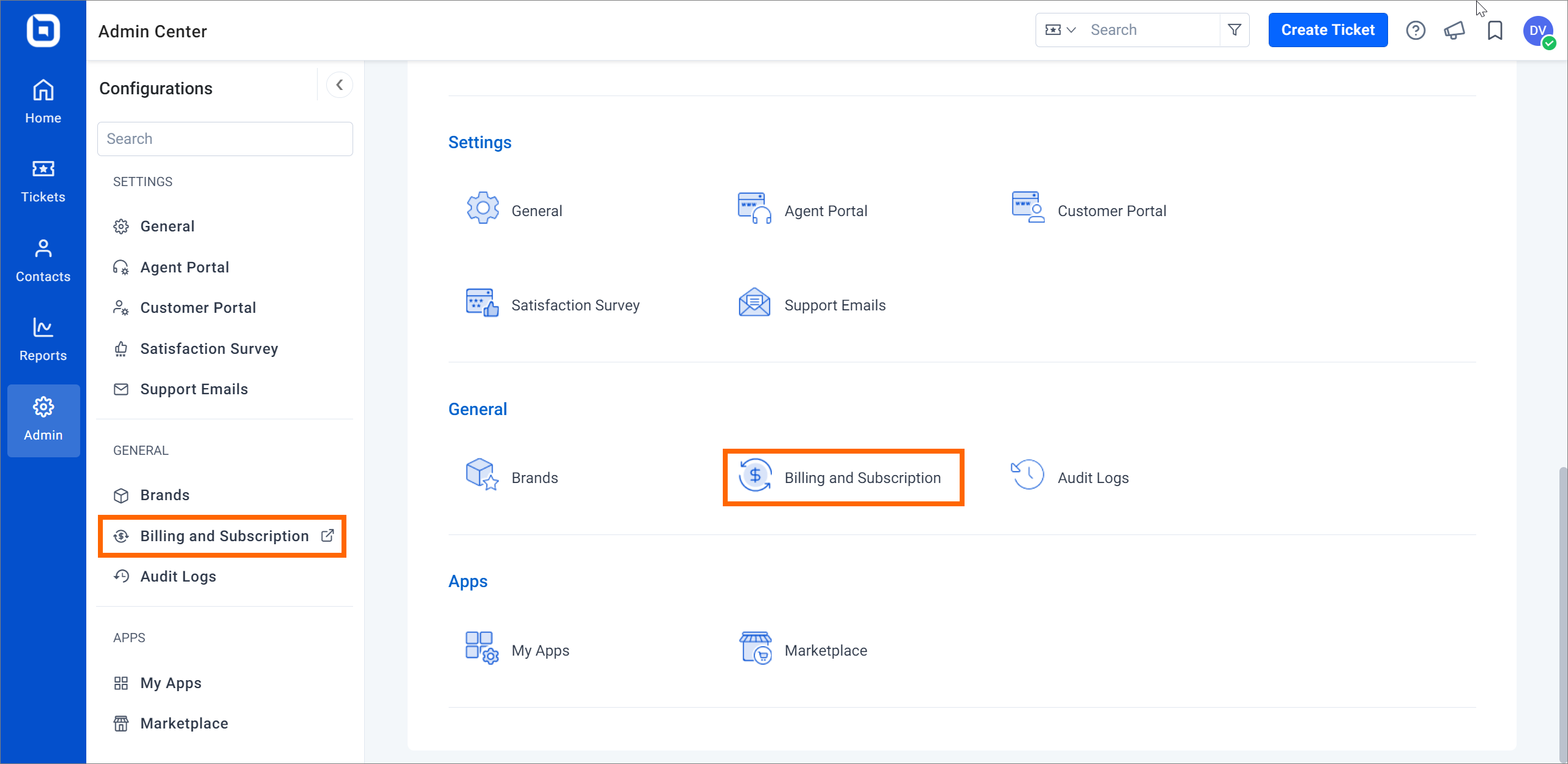 On the subscription page, select the desired billing cycle in the Choose Plan section.

After selecting the desired billing cycle, click the Buy Now option to navigate to the purchase page.
Note: If want to buy a different plan click the Choose Plan option first to change the plan.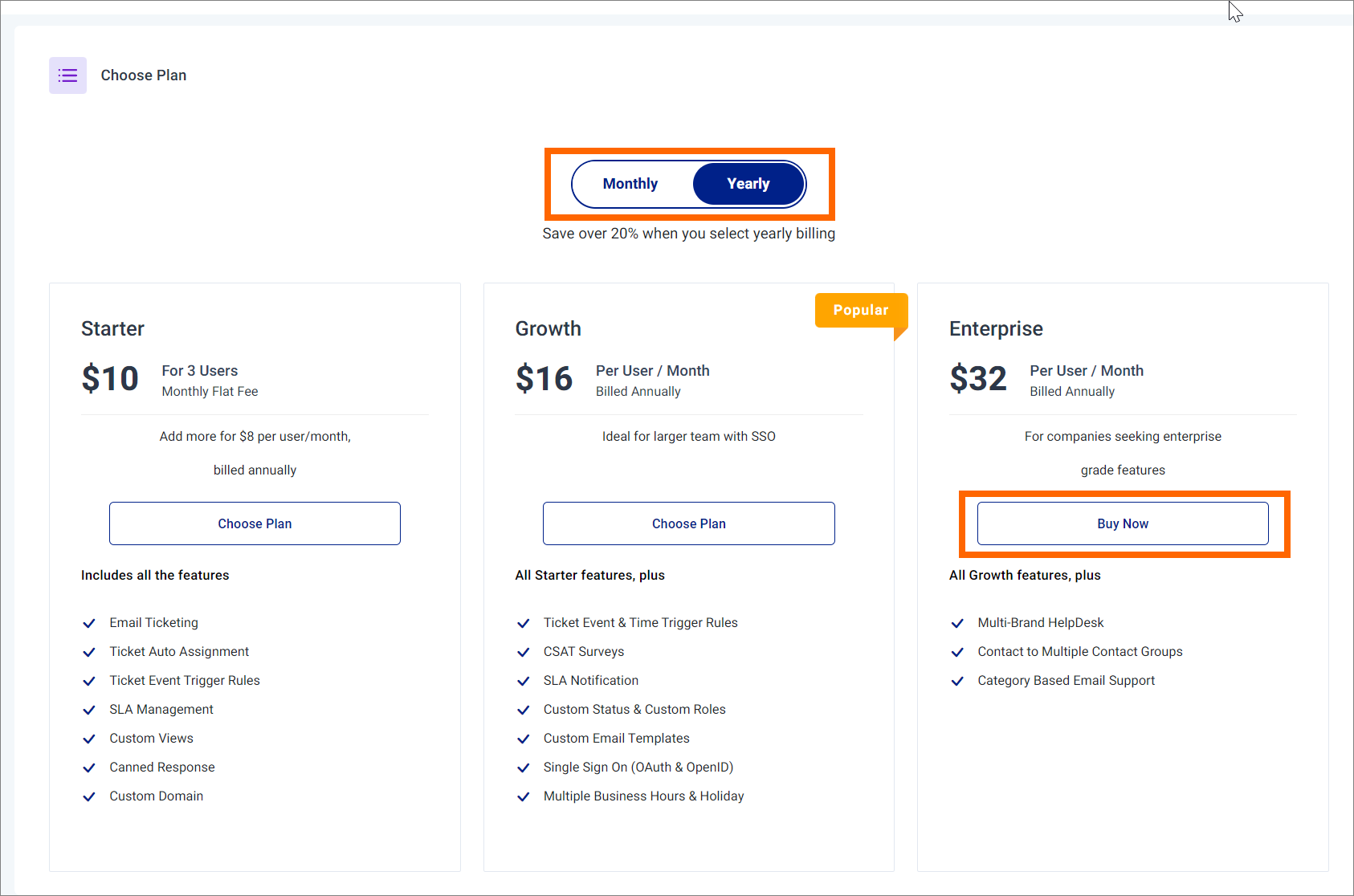 On the purchase page, enter your card and billing details and select the billing cycle, update the agent seat details, and then click the Pay button.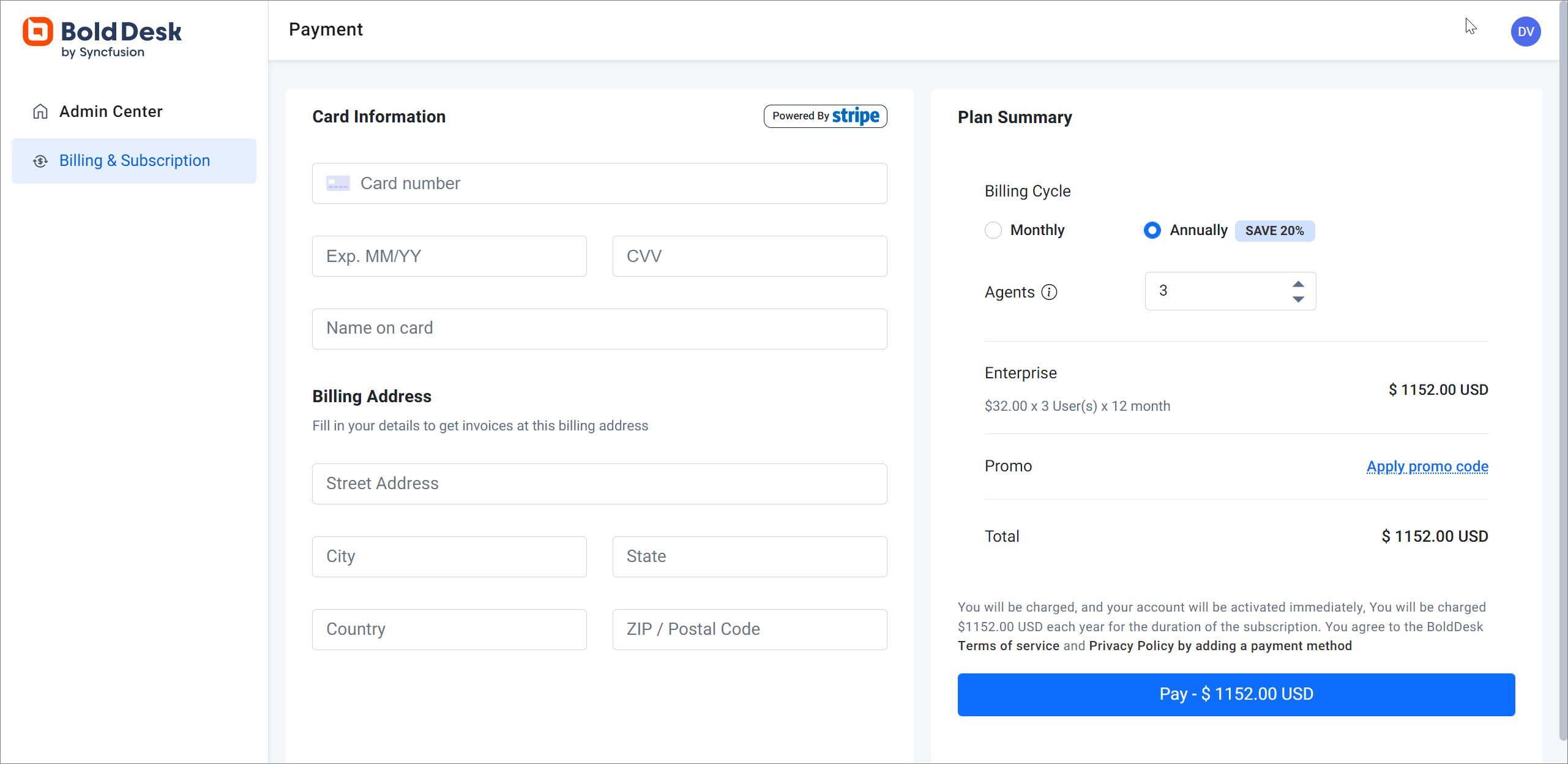 After the payment is authorized, the subscription will be started immediately.

Note: While updating the agent seats, you cannot reduce the agents less than the currently active agents in your subscription. To check the current active agent details, navigate to Admin > Agents. If you want to reduce the agents, then remove the current active agent and try the payment.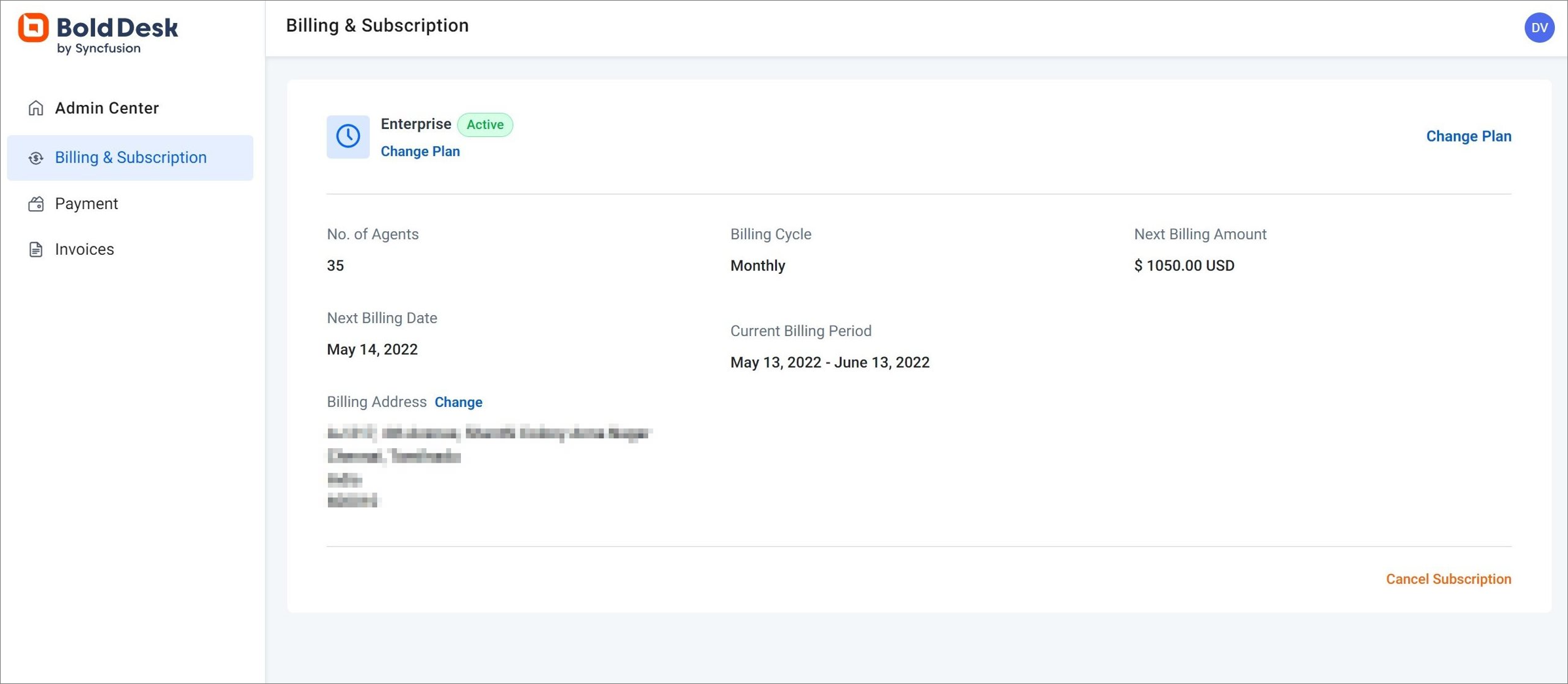 Check out this video tutorial