Agents have an option to create private tickets using the agent portal. If a ticket is marked as private, then the ticket is not visible in the customer portal. Even if the requester is set to a customer name, it can only be accessed via the agent portal. Email notification for any activity will not send to the customer.

Use cases of private tickets
Record the call logs/meeting logs of the customers.
You may need to show the ticket under the customer profile for reporting person, but the customer should not view the private tickets.
Take actions/follow-up for customer reported problem internally without involving the customer in the ticket.

Tickets can be marked as private at the creation time by selecting the Mark this ticket private checkbox.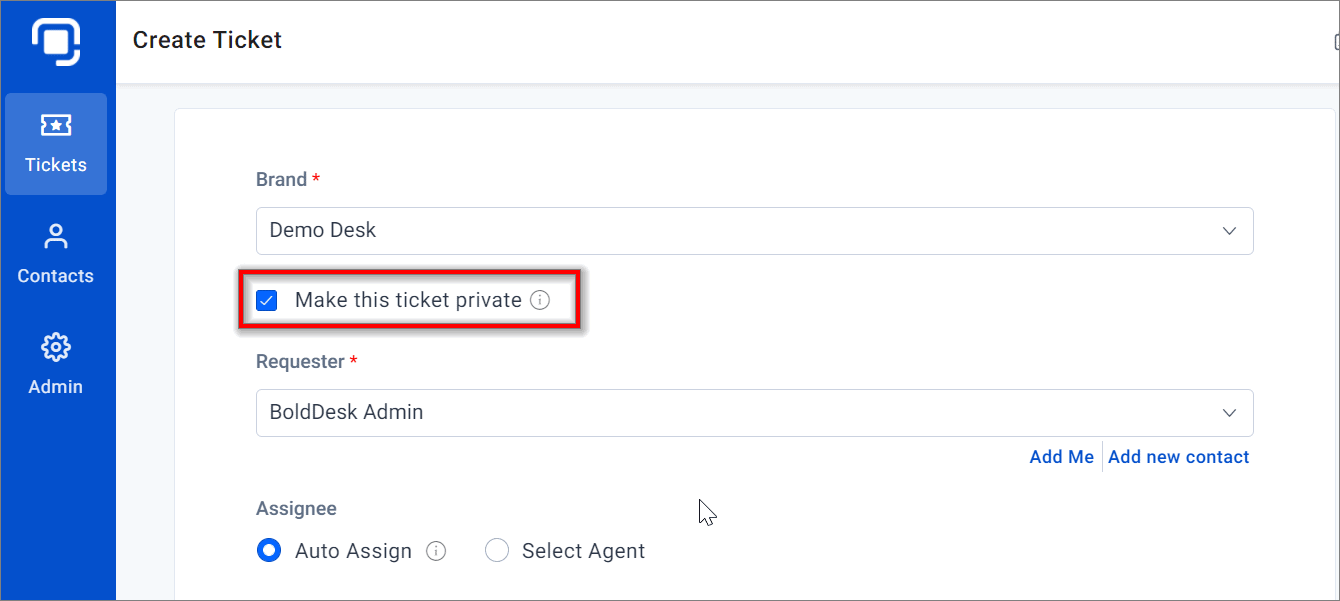 Existing ticket visibility can also be altered by changing the value of the ticket visibility field on the ticket details page.