When a customer sends a request via email, the emails are created as a new ticket. In some cases, the emails are suspended. Those suspended emails can be permanently deleted or recovered and converted to a ticket by an agent.

The suspended emails can be managed using the Suspended Emails Views from the ticket list page. Options are available to view, recover, and delete the suspended emails.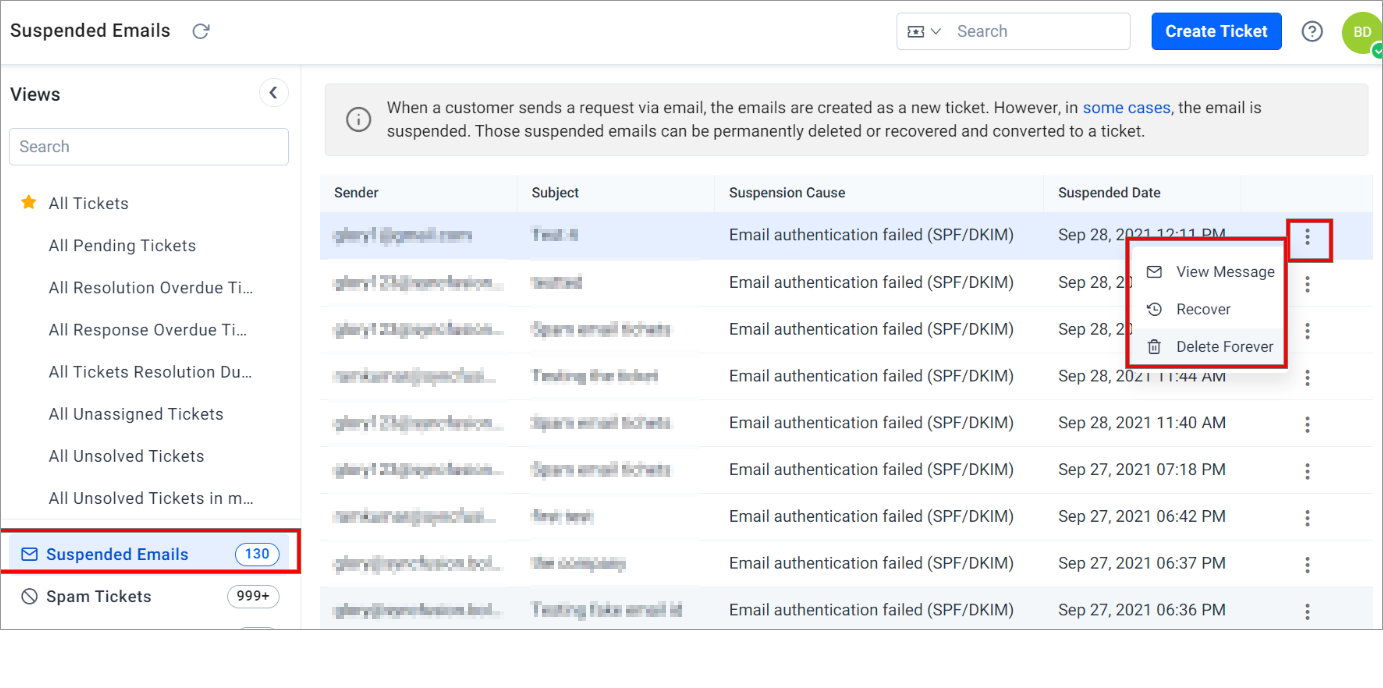 On clicking the Views, a dialog will appear and details about the emails will be shown. An agent can review the message and cause of suspension and decide whether to recover the message as a ticket or delete it forever.

If the Recover option is selected, the suspended email will be recovered and created as a ticket. Until recovery, the suspended email messages are not visible to both agent and customer in the ticket module.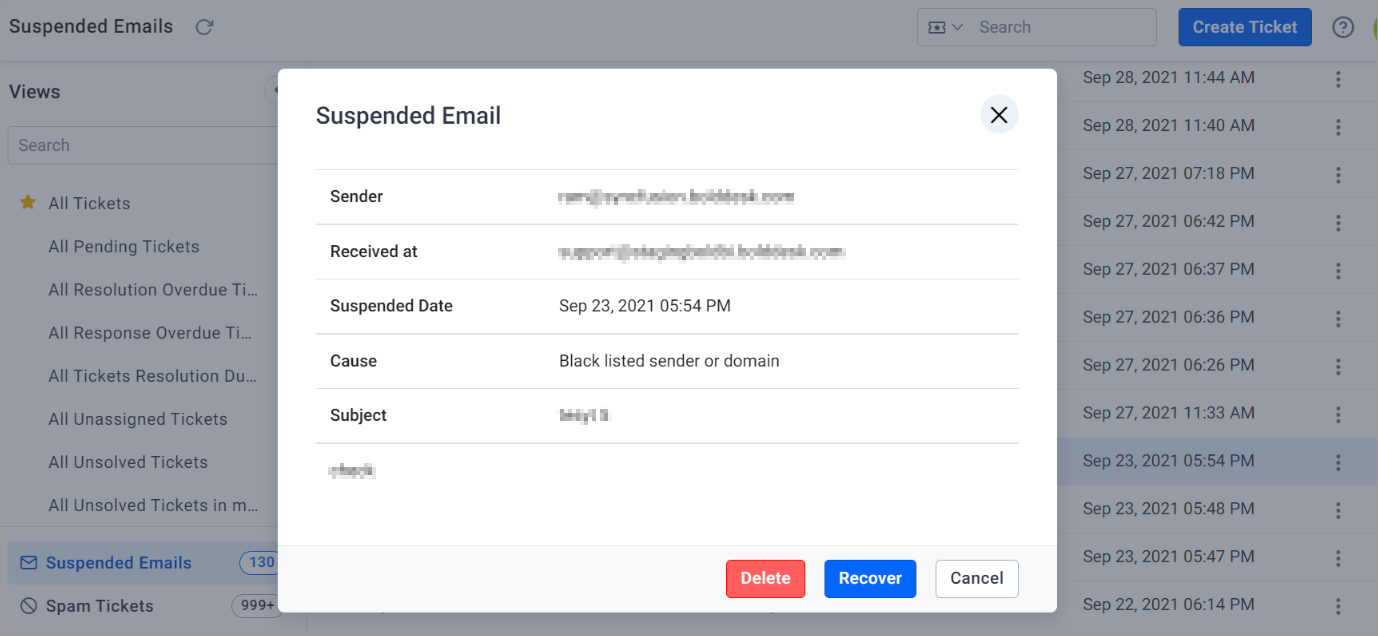 Note:
An agent should enable the Manage ticket suspension permission to manage the suspended emails. Additionally, the agent should set the Ticket Access Scope to Global.