Open Admin Centre -> Agent Module. The user's permission for a feature can be found on the agent's details page under the Access tab at the bottom of the page.
If the user belongs to multiple roles, then all roles' permissions are combined and finally the user's permission will be shown.

To edit a permission, you need to add a user to an appropriate role. On this page particular permission can't be edited.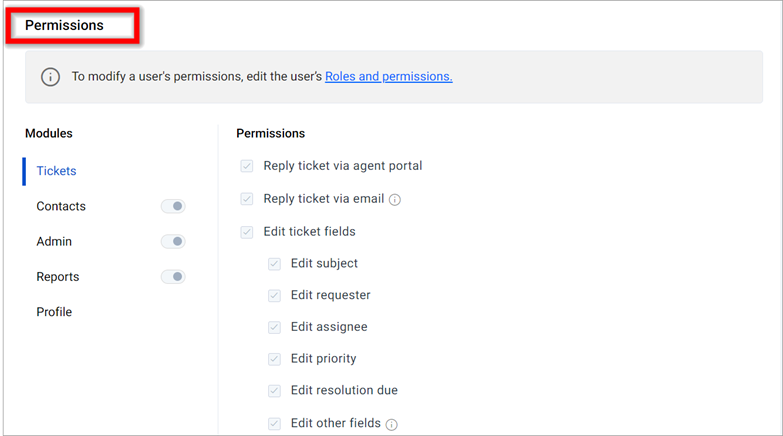 It displays the permission of the user regarding the Tickets, Contacts, Admin, Reports, and Profile.
When the user has permission for a particular feature, then the feature will be selected.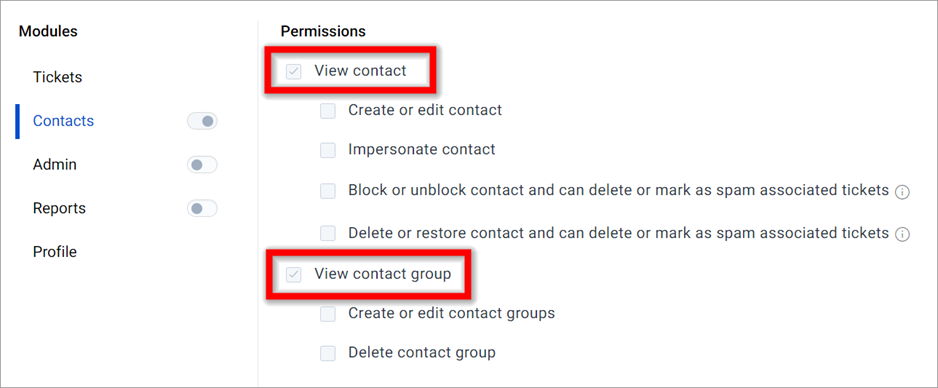 For the above screenshot, the user can view contact and contact group but cannot do the operations which are not selected.