In BoldDesk you can configure Single Sign On (SSO) using OAuth2.0 and Open ID Connect. In this article, you will learn about the steps to configure the Azure AD SSO login in BoldDesk.
Follow the given steps to configure the Azure AD SSO login in BoldDesk:
Go to Admin > Customer Portal > Login
Select  Open ID Connect.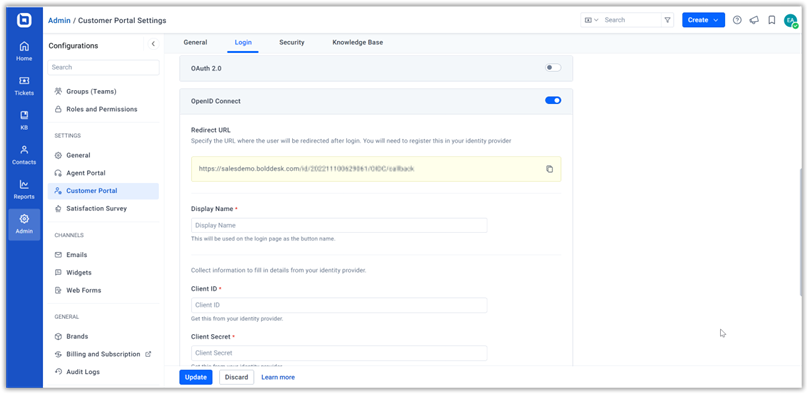 Go to your Azure AD portal and navigate to Azure Active AD -> App registrations.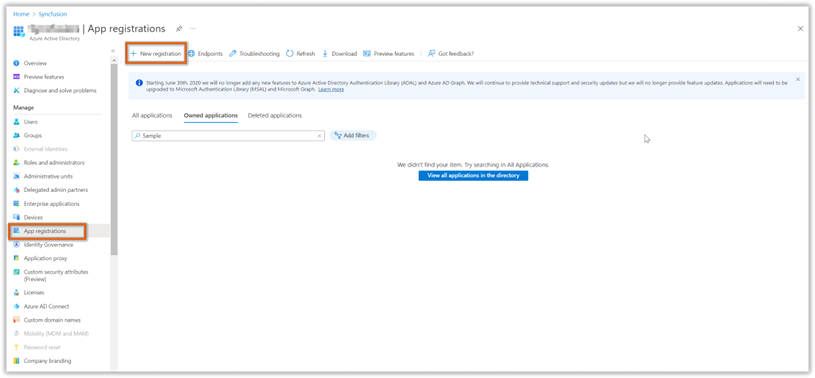 You can either use your existing Application or create a new one.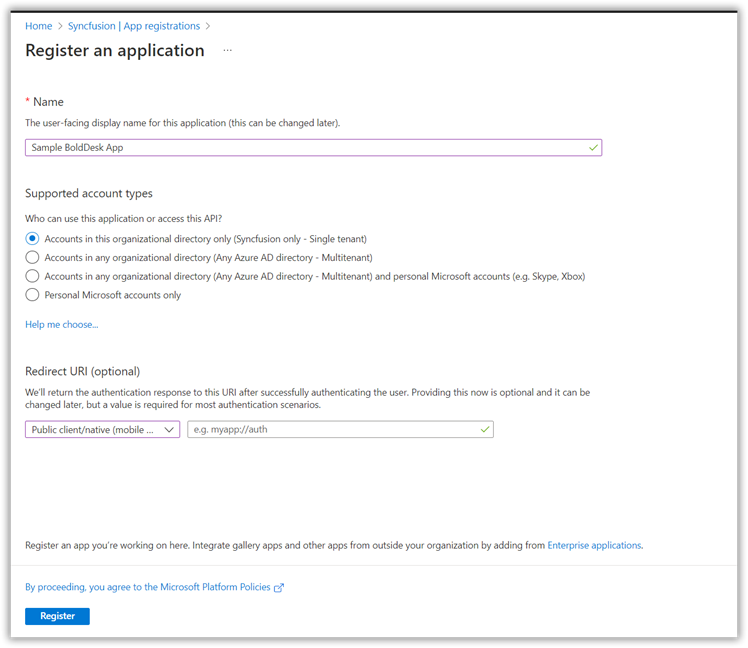 After creating the application, you can view it on the overview page as shown: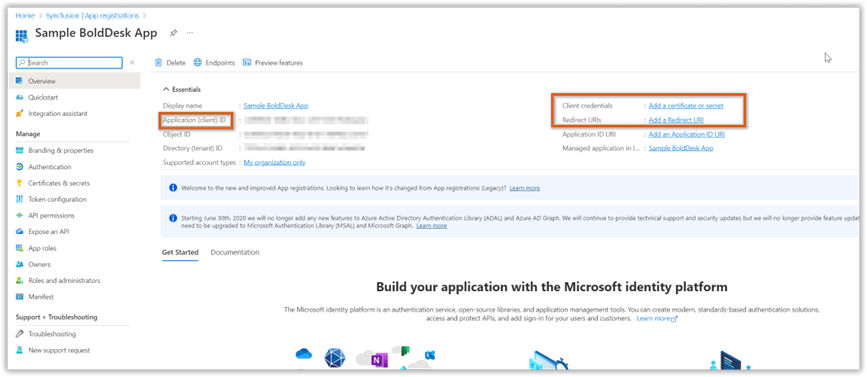 To generate the client credentials, click on the Add a certificate or secret option and generate the secret keys.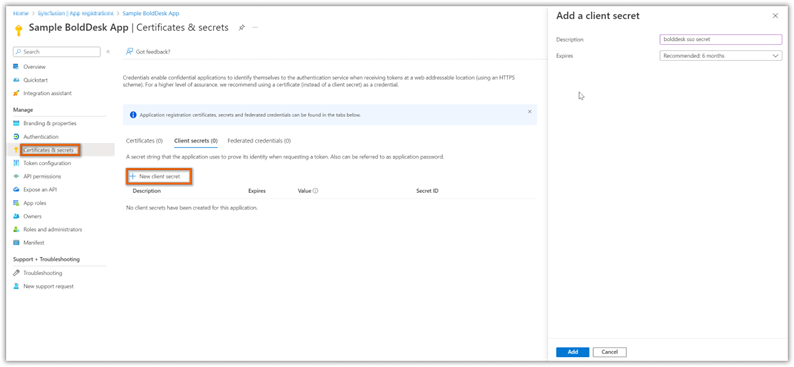 Go to overview and click the Add redirect URI.
Then select the Add a Platform option and choose "Web", copy the callback URL from the BoldDesk SSO configuration page and paste it there
Enable the ID Tokens checkbox and Configure.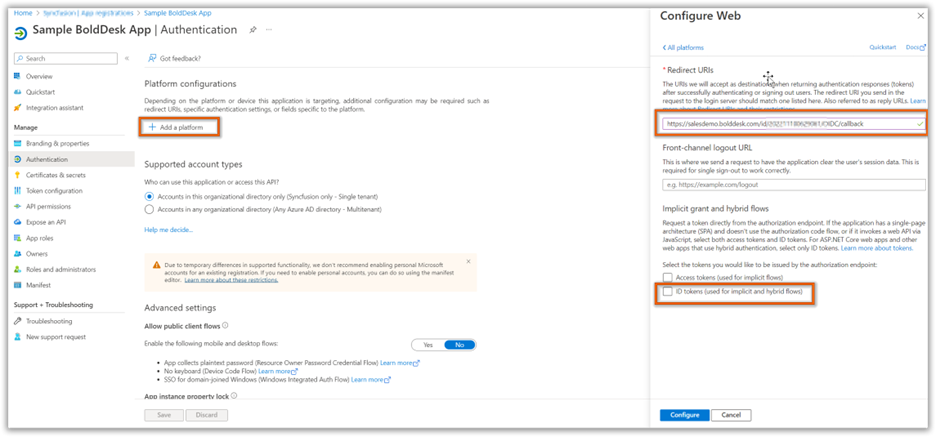 Now go to your BoldDesk Portal

Client ID: This will be available in the Azure AD App's overview page
Client Secret – Paste the secret you created in the Azure AD Application.
Authority: To configure the authority URL, use the following format: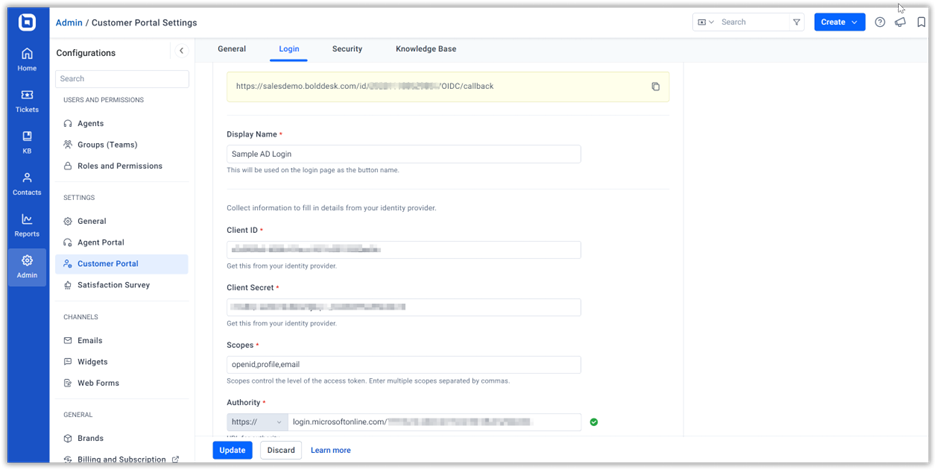 OAuth 2.0
To use OAuth 2.0 all the above steps are the same except for the endpoints. to get the end points, please find the following steps:
Go to the Overview section in Azure AD portal.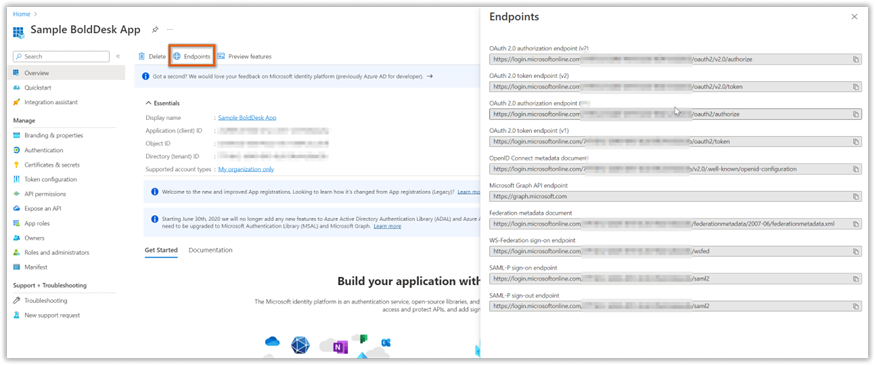 Token End point:

Get the first token end point. Use the version 2 endpoints

Authority:

Get the Authority end point from the list. Use the version 2 endpoints

For user Info end point use this URL https://graph.microsoft.com/oidc/userinfo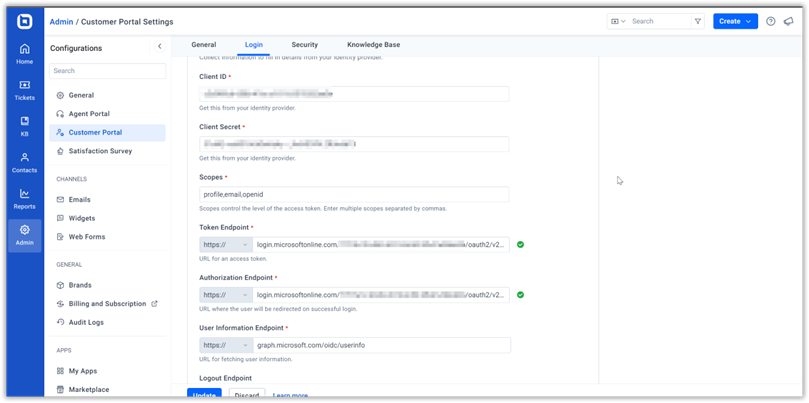 After updating, go to your login page, you can see the login option enabled.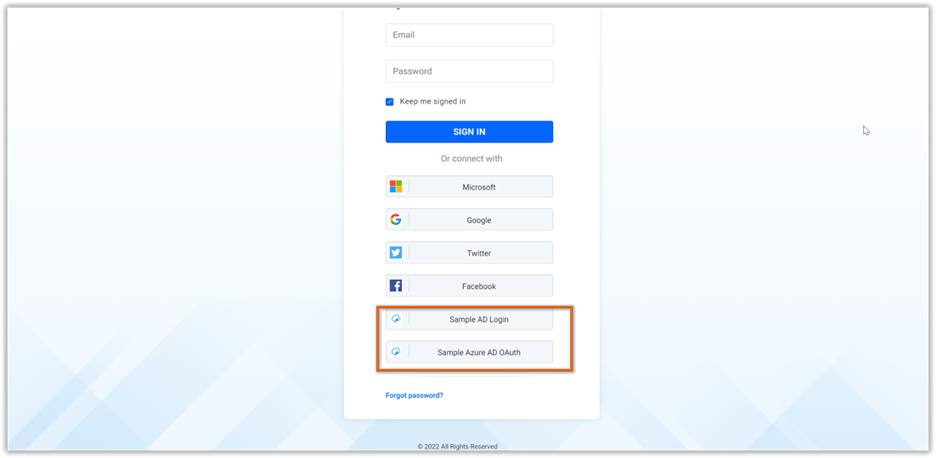 Similarly, BoldDesk lets you configure any Identity provider. The methods outlined above are also applicable to the Agent portal.