The "Powered by BoldDesk" branding is present in the Customer or End User Portal footer by default.





Follow the given steps to remove the branding from the Admin Module:
Go to Admin module > Settings > General.
Enable the Remove the powered by BoldDesk branding option.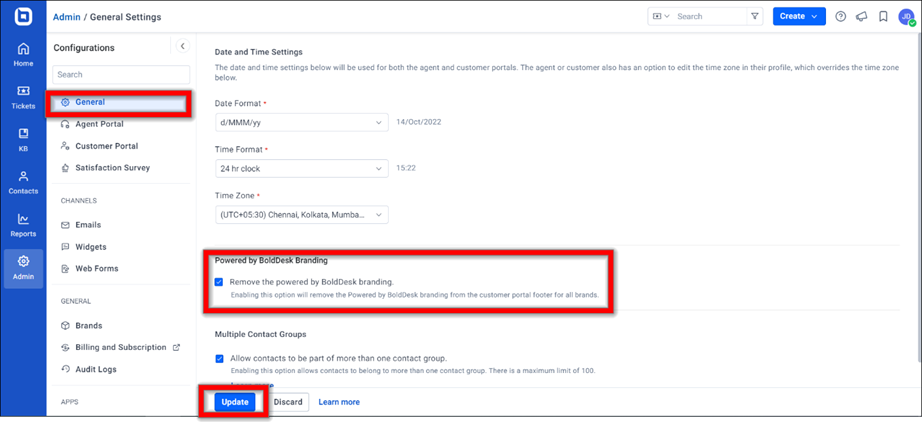 Click on the Update option.