To download the payment invoices and receipts for your BoldDesk subscription, follow the given steps:
Go to the Admin page.

Open the Billing and Subscription option.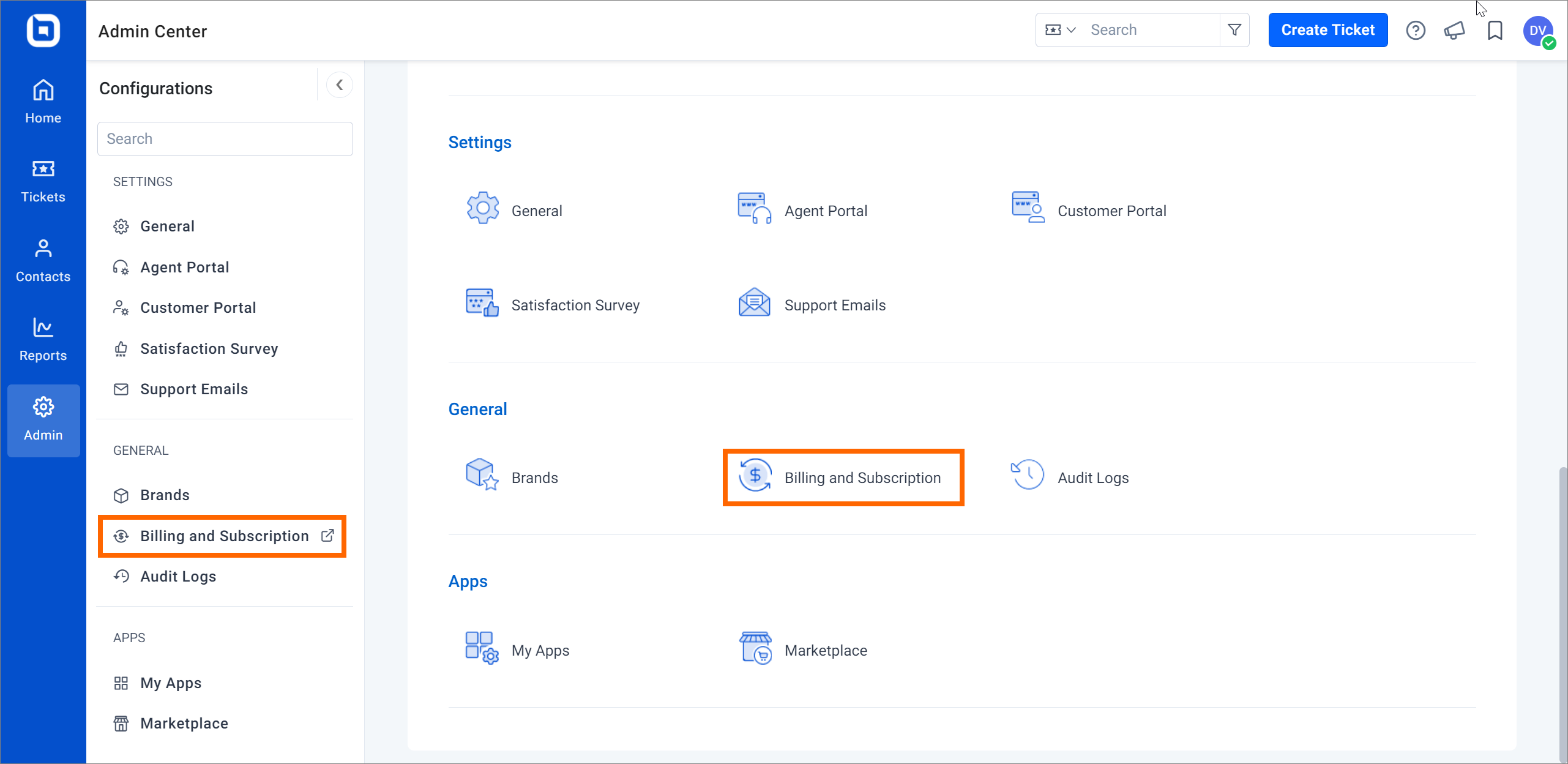 Select Invoices in the left navigation menu of the subscription portal to navigate to the invoices page.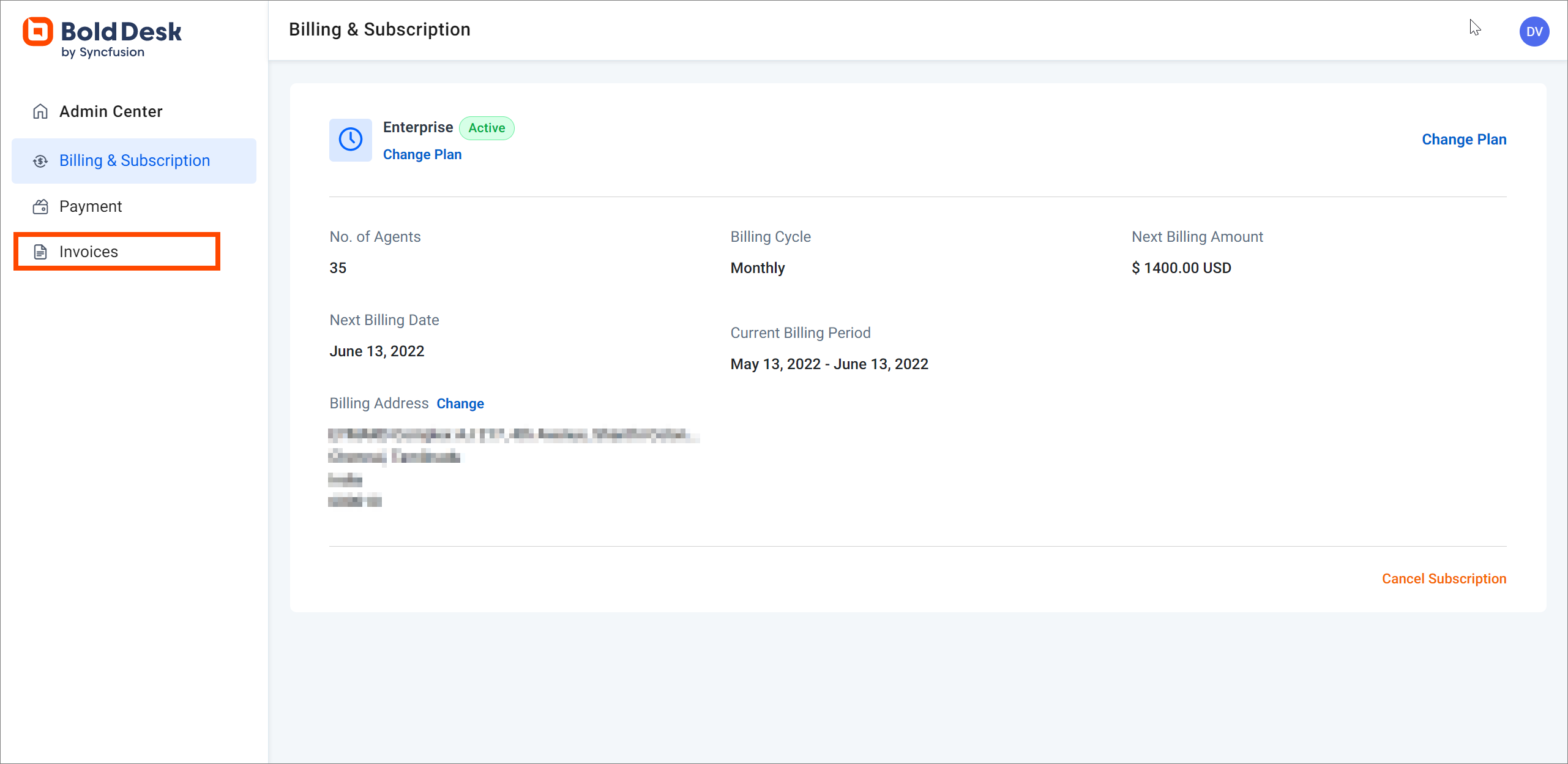 Click the View invoice option of the required invoice to open the invoice details page.





Select the View invoice details option to view the detailed payment information of the invoice.

Click the Download invoice button to download the invoice and click the Download receipt button to download the receipt.