Some common organization-wide settings can be configured using the general settings configuration page. The general settings of the Help Desk can be found under the settings section in Admin Centre.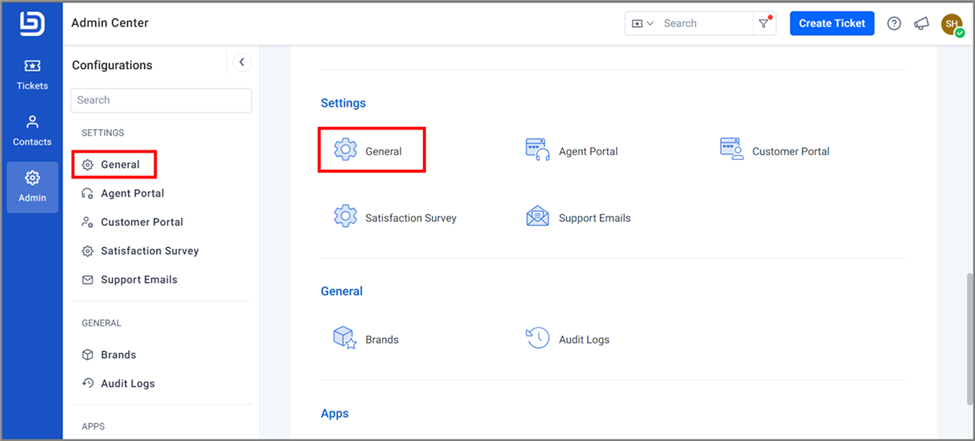 Date and time settings
The date can be displayed in many different formats. You can choose the required format and the selected format will display on the right side of the date field. Time can be set in two different formats, 12 hours and 24 hours clock. Several UTC time zones are available. You can select the desired time zone from the list. The date and time settings can be applied to both agent and customer portals.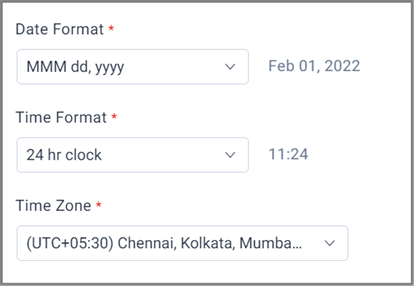 Multiple contact groups
A contact can be mapped to a maximum of 100 contact groups, when the multiple contact groups checkbox is enabled. After enabling this setting for the "Contact X", that contact can be a part of "Contact Group 1" and "Contact group 2" at the same time.

Note:

For accessing the General Settings page, an agent should have the Manage settings permission assigned to his/her role. Refer to this article to know more about Roles and permission.