Issue description
Error message "Email has already been used for another contact account" may occur when you try to add a new user as an agent. This means there is already a user with the same email ID added as a contact.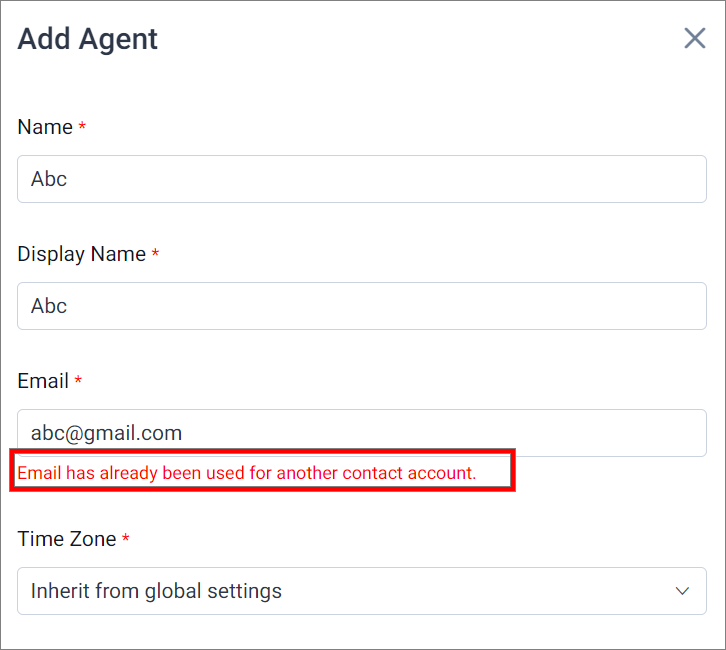 Solutions
If the above error occurs, you can create an email ID different from the already existing email or make an email ID by converting a contact to an agent.
To achieve this, follow the given steps:
1. Search by user email in the Contacts module.
2. Open the contact profile.
3. Select the Convert to Agent option to convert a contact to an agent.

]
Note: The agent performing this action should have "Manage Agent" Permission. Else this option will not be visible.