Private/internal notes can be added to a ticket by an agent. These notes are not visible in the customer portal, and email notifications are not sent to a customer for added notes.

For adding a private note, open a ticket and select Add Note.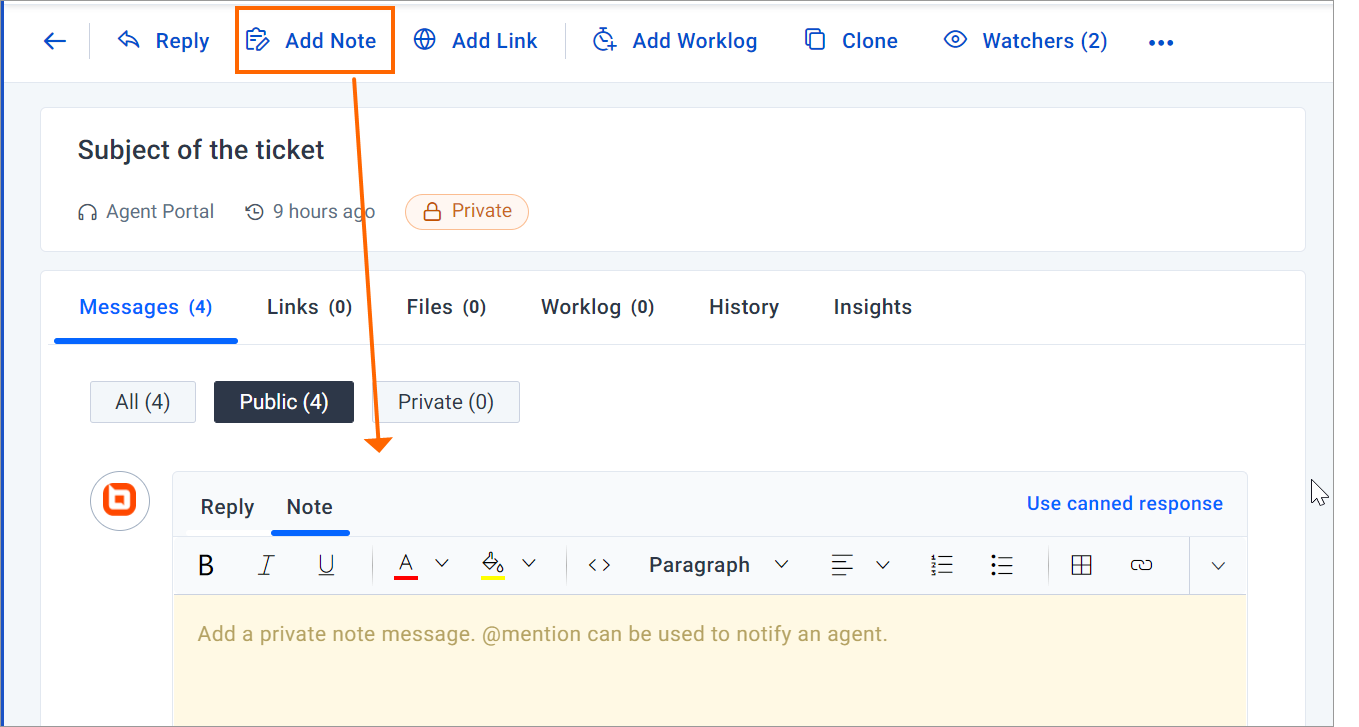 Alternatively, add a private note using the Quick Action menu on the ticket list page.